CEI Materials General Contractor Spotlight: HITT Contracting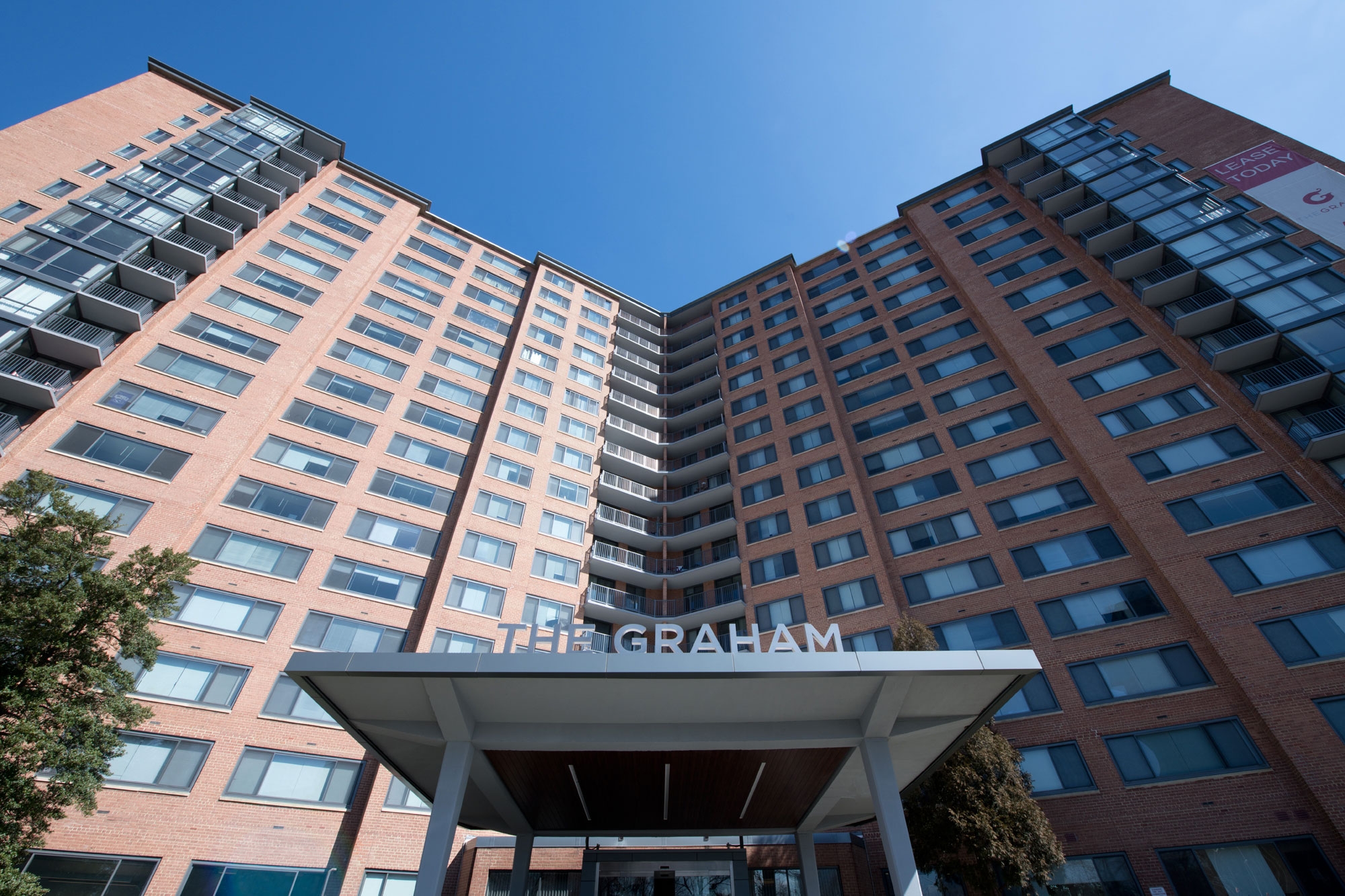 HITT Contracting has a unique history, starting back in the 1930s as a small family-owned business in Arlington, VA. What started as a six-person operation, HITT now has over 1,000 employees. As a major player in the construction community, they are an innovator exploring sustainable and virtual resource technologies in the industry. HITT was voted ENR's Mid-Atlantic Contractor of the Year, the award-winning team produces a wide variety of projects on a national scale.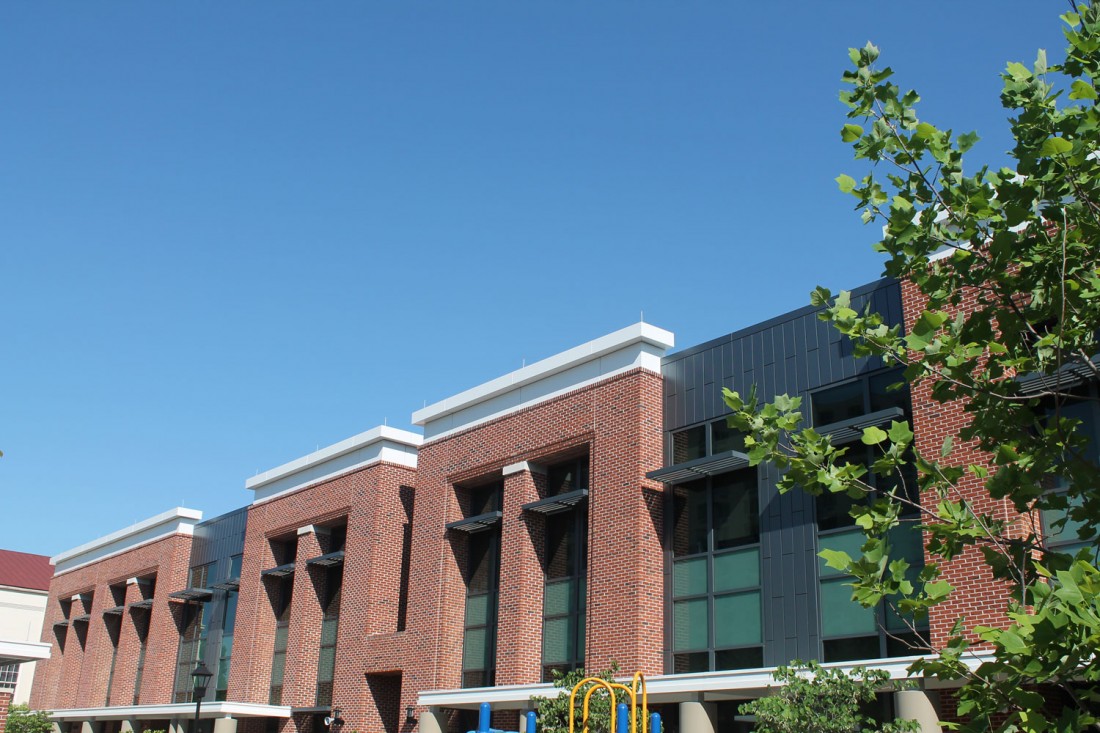 Memminger Elementary School, LS3P Associates, HITT Contracting, CEI Materials R4000
CEI Materials has worked with HITT on a series of projects in South Carolina, Maryland and the DC area including; The Lydian, The Legacy West End Apartments, Memminger Elementary School, Fallsgrove Plaza, Hyatt Place Courthouse and The Graham at Southern Towers.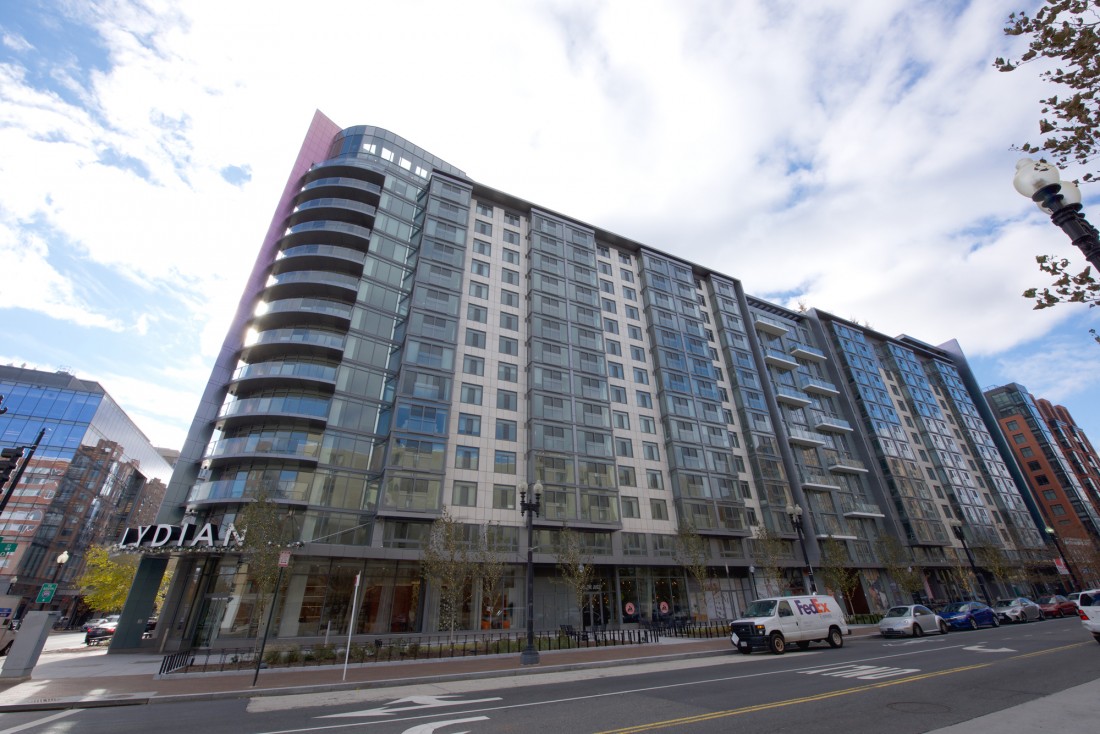 The Lydian at 400 K Street, Davis Carter Scott, HITT Contracting, CEI Materials R4000
The Lydian, at 400 K Street NW in Washington DC, is an over 300-unit luxury apartment complex with an iridescent exterior. The mixed-use residential structure features over 13,000 square feet of ground floor retail and restaurant space.
At HITT Contracting, the team explains, "The porcelain tile rainscreen facade features all-glass Juliet balconies and a prismatic dragonfly wing metal panel clad fin. The building structure is post-tensioned, cast-in-place concrete; construction also includes support of excavation and underpinning."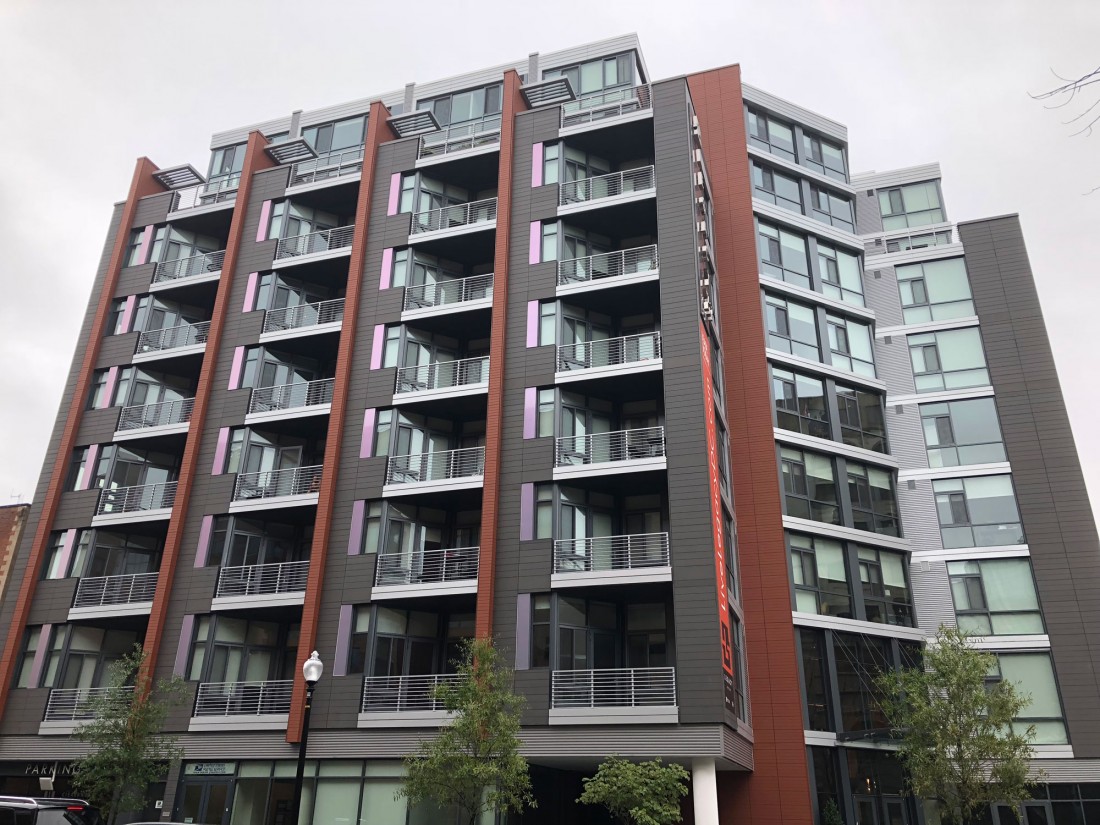 Legacy West End Apartments, MTFA Architecture, HITT Contracting, CEI Materials R4000
The Legacy West End Apartments at 1255 22nd Street are a large adaptive reuse project in Washington, DC. Developed by Tasea Investment Co., the project consisted of the conversion and repositioning of an existing 106,000 square foot office building.
HITT describe, "The project included the construction of a new nine-story, post-tensioned concrete structure that is connected to the existing building at the third floor and above. Full operation of the existing U.S. Post Office on the first floor was maintained at all times."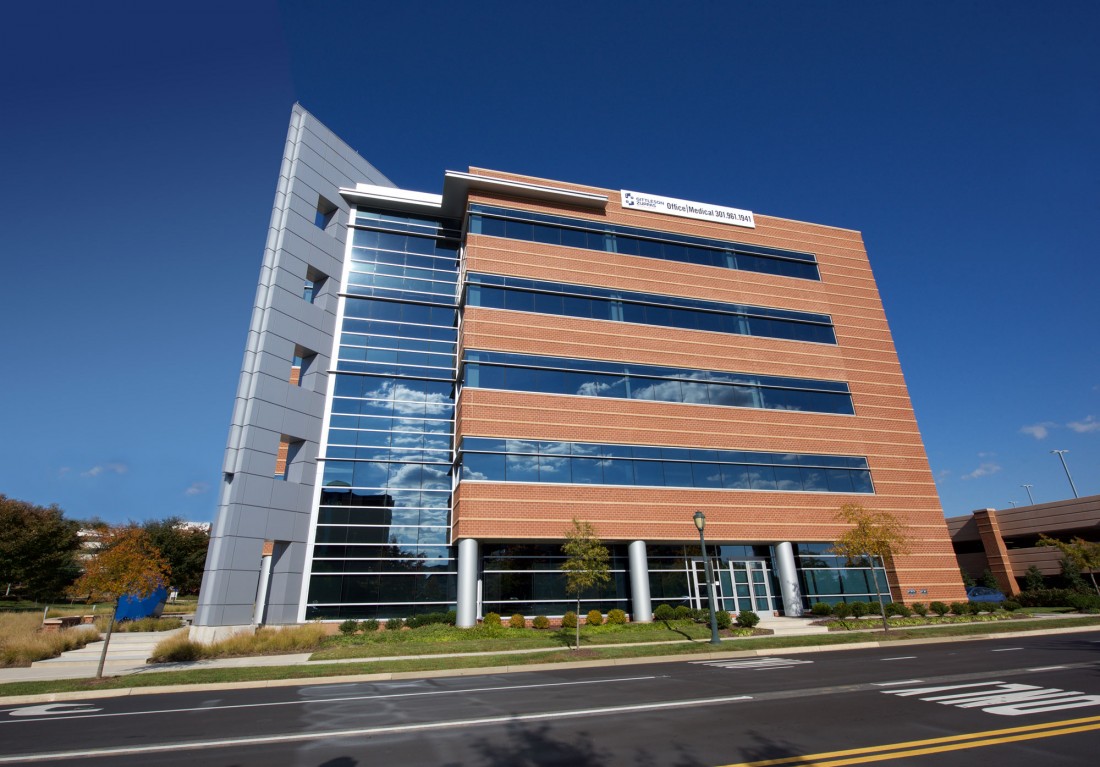 Fallsgrove Plaza, DVA Architects, HITT Contracting, CEI Materials R4000
The Fallsgrove Plaza commercial development by DVA Architects was built back in 2014. The 12 million-dollar 120,000 square-foot complex includes a five-story commercial building and an attached parking structure.
As representatives at HITT further describe, "Fallsgrove Plaza was a challenging job from start to finish but with the support of an experienced owner and dedicated design team, the complete project met the developer's requirements, the architect's vision, and a new building and garage on schedule"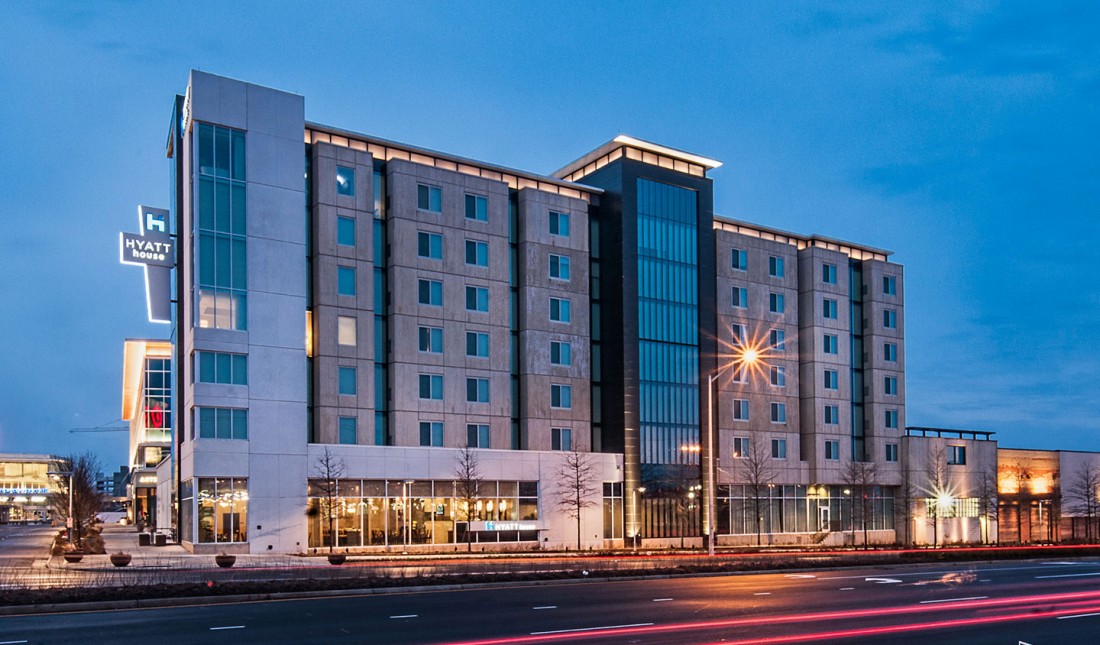 Hyatt House, LK Architecture, HITT Contracting, CEI Materials W5000, Photography LK Architecture
A project's success is predicated on the relationship between the various project teams. The general contractor, who serves as a project facilitator, maintains these relationships between team members for the duration of a project. It is detrimental to not have a success general contractor in the mix. Working closely with HITT throughout the years, CEI Materials is grateful for past endeavors and excited for future collaborative efforts with the HITT team and its members.