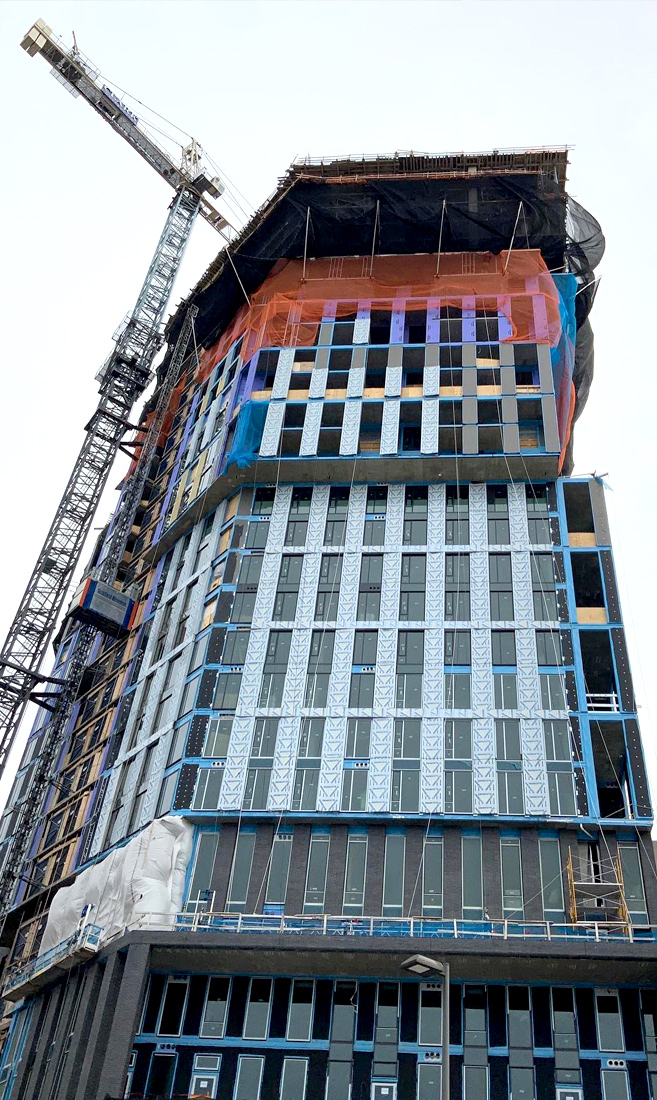 CEI Materials has created a crating system that ensures each panel makes it to the jobsite most advantageously for the on-site team by using a customized bar coding system.
Each barcode is installed and scanned at the CNC to ensure it has been cut. Following each panel through the process, it is scanned again once it's crated to ensure it is ready for shipment to the job site. Each individual panel can then be scanned at the job site to ensure arrival. This series of failsafes were created to avoid unexpected issues during installation.
Once the panels arrive on site, skilled subcontractors are crucial. Each project is staffed by experts having developed the practical expertise to address and successfully complete your project.