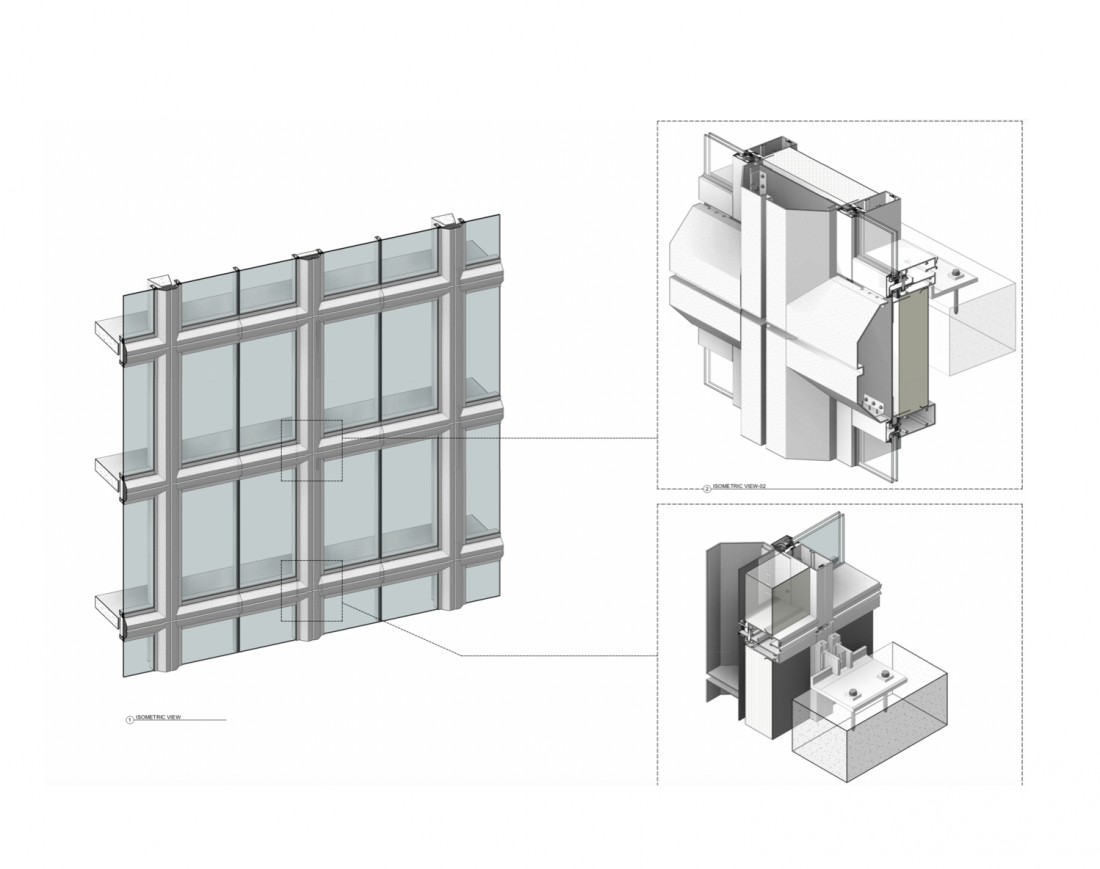 CEI Materials is a solution-driven partner that can help and assist the architect in the design process. We can advise the design team on façade selection, systems performance and detailing. In addition aesthetics, materials and systems are selected based upon code compliance, cost efficiencies, availability, sustainability, and the total wall assembly.
As the premier fabricator of architectural facades we are experts in metals, applications, attachment points, and installation techniques. We can work with your teams to coordinate the best solution to meet the needs of any given project.
At CEI Materials, we have the technological understanding of the total wall assembly. Our staff has an extensive knowledge of code compliance and adherence and is specially trained to stay abreast to the latest building codes, trends and software. This is important for an architect seeking a design assistant who has compatible software and the ability to create customized panel and high performance rainscreen systems.
These sophisticated system technologies help determine the precise panel dimensions, virtually eliminating human error on a building exterior. Our team can seamlessly integrate 3D laser scans into BIM Models for the prompt and accurate execution of As-Built Drawings for production.