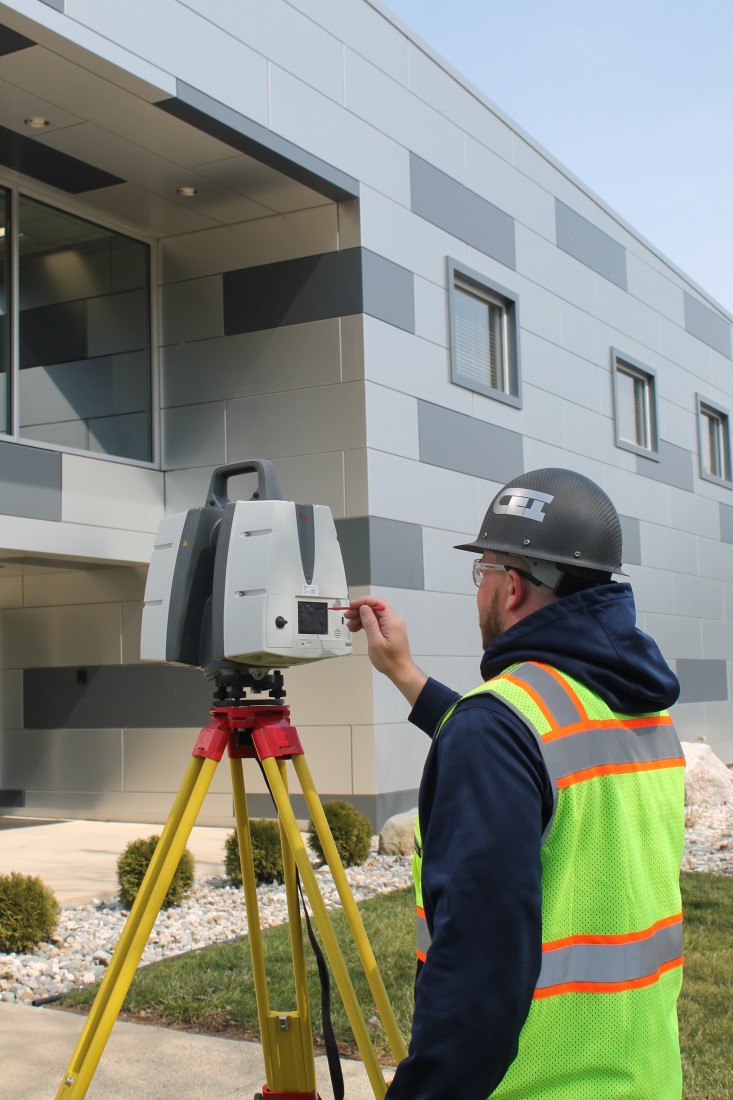 We field measure all of our work through the use of 3D Laser Scanning technology.
3D laser scanners measure fine details and capture free-form shapes to quickly generate highly accurate point clouds. 3D laser scanning is ideally suited to the measurement and inspection of contoured surfaces and complex geometries which require massive amounts of data for their accurate description; where traditional measurement methods or a touch probe would be impractical.
The use of 3D Laser Scanning allows for more consistent project timelines due to the ability of the fabricator to take an architect's shop drawings and determine what is conceivable in a proposed design. Collaborating with the fabricator from the beginning, and integrating the laser technology, reduces lead times and potential inaccuracies.