The CEI Materials Process
At CEI Materials, we want to create open communication between the Architect, Building Owner, Contractor, Manufacturer, and the Fabricator. This is what sets us apart from other fabricators. CEI Materials works with everyone involved on all aspects of the project from the very beginning. This process, which includes Project Management, Design Assistance, and Fabrication is much more efficient and greatly increases any project's success.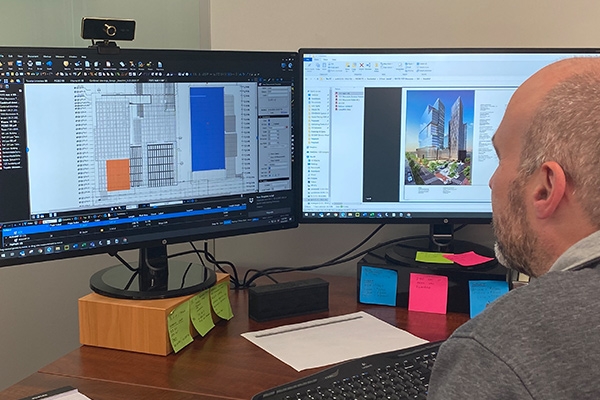 Design Assistance
At CEI Materials design assistance is just a fraction of the value our Design Engineers bring to your project. They use the latest software, technology and insights to the fullest, but it's their in-depth knowledge of metals, fabrication, construction, and project management ensures they are best suited to get your architects, contractors and owners on the same page when it comes to your project's success.
See Design Assistance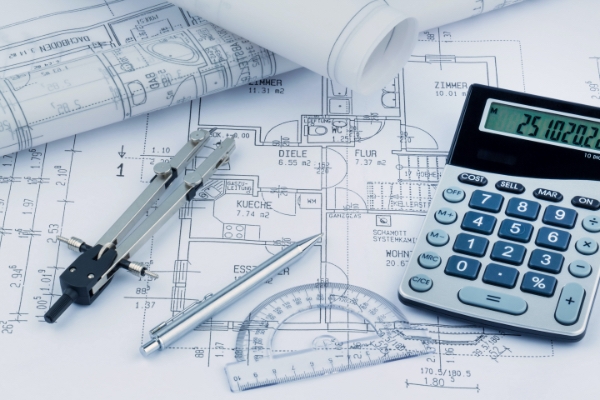 Estimating Services
Accuracy is critical when preparing a project estimation. That's why the estimators at CEI Materials are specially trained in the materials and process we use, local and international building codes, and our 3D laser technology. Our accuracy in estimating and forecasting means your resources can be planned and waste will be reduced.
See Estimating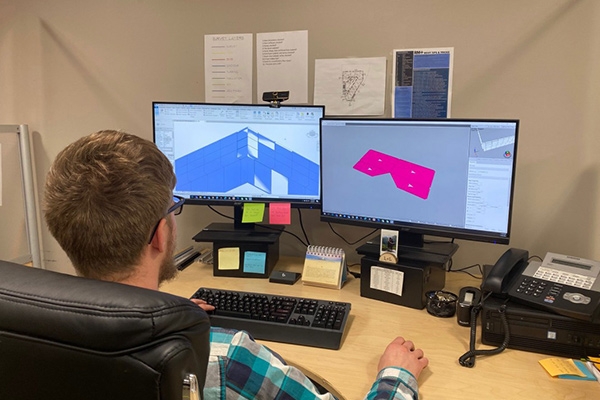 Project Management
When it comes to pulling all the pieces together for your architectural façade project you won't do better than the project managers at CEI Materials. From reducing risk (schedule, scope, budget, and quality) to maximizing value through our experts in design, metals, fabrication, and installation our Project Management team will ensure your project needs are met.
See Project Management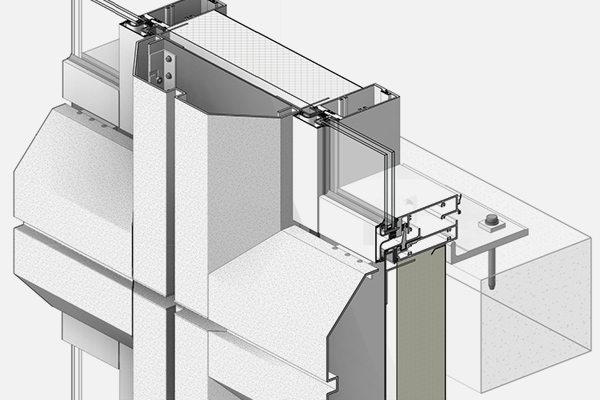 Shop Drawing/Submittals
The shop drawing process formalizes system details, layout and scope of work. The submittal process allows the Design Team to review the proposed materials and make sure they comply with the design intent and specifications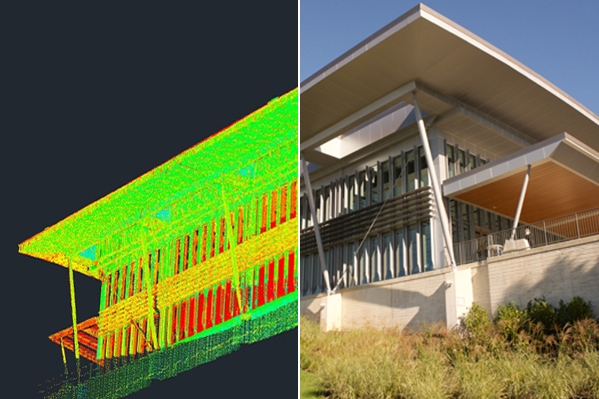 3D Laser Scanning
At CEI Materials, offer the latest in 3D Laser Scanning technology. This is a non-contact technology that digitally captures the shape of physical objects using a line of laser light. These scanners capture an object's exact size and shape and create 'point clouds' of data which can then be imported into BIM software.
See 3D Laser Scanning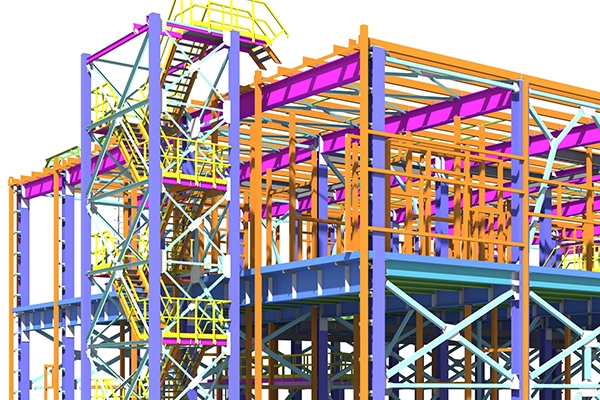 BIM Model Coordination
Our utilization of the most sophisticated software (AutoCAD®, Inventor® and Revit) allows us to seamlessly integrate 3D Laser scans with architectural renderings for the prompt execution and submission of shop and production drawings.
See BIM Model Coordination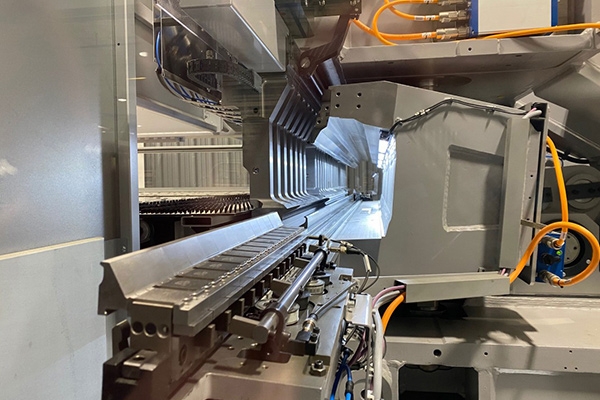 Fabrication Services
When it comes to the quality and performance of architectural design more architects specify CEI Materials to ensure their vision is brought to life with precision, strength, and the best metals and materials for long lasting beauty. Our specially trained team is current with building codes, trends, and software, and our cladding systems meet or exceed local and International Building Code standards. Together we can guarantee your complete satisfaction with our systems and fabrication services.
See Fabrication Services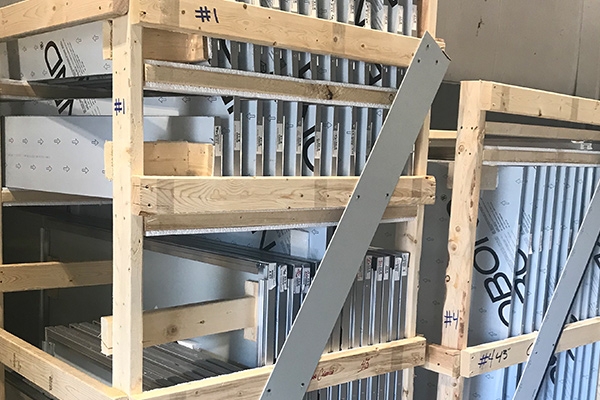 Delivery
Job-site efficiency takes both organization and coordination from the fabrication to the shipment of panels, to allow for a seamless installation. The fabrication of cladding materials for an architectural project can be a challenging component of the process but more challenging is the assurance the fabricated panels arrive on site in the most optimal way for installation.
See Delivery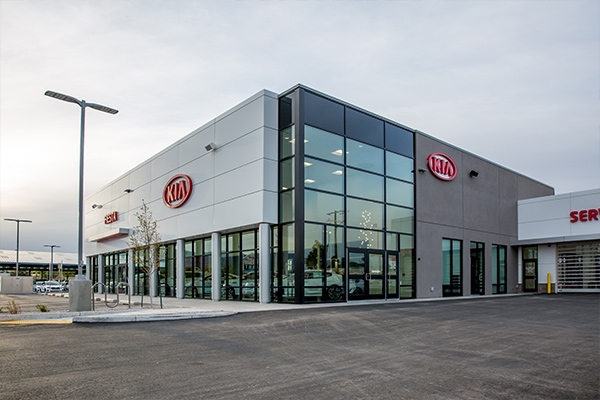 Corporate Identity
Your brand identity is paramount to facilitating trust and building relationships with your customers. Choosing a cladding manufacturer that can guarantee to preserve your brand on every storefront is crucial to your success. Whether you're operating locally or nationally, CEI Materials offers the capability, capacity, and proven track record to offer multi-state and regional Corporate Identity outlet completion.
See Corporate Identity

Full Service Architectural Facade Fabricator
We understand the importance of delivering projects on time, accurately and within budget. We take a professional approach to working with our clients to include frequent and open communication. In addition, CEI Materials' quality processes enable us to significantly reduce production lead times and project completion dates while delivering high value products. Qualified to handle the most complex construction challenges, our project team is well equipped and time tested, to help us to anticipate potential problems and provide solutions before fabrication begins.
Fully Tested Systems
It is paramount that cladding systems meet and exceed all project specific requirements for performance and adherence to local & International Building Code standards. Depending on the system chosen, CEI Materials will clearly identify what tests and procedures were completed internally and with third party assistance.
Expertise
CEI Materials' use of sophisticated technologies assist the architect in creating a customized panel and high performance rainscreen system. CEI Materials will determine the precise panel dimensions, virtually eliminating human error on a building exterior. We possess in-house engineering capabilities and have an extensive knowledge of building science, code compliance and constructability.
Quality Assurance
A proven quality process enables CEI Materials to reduce lead times while delivering accurate, high quality façade solutions. Qualified to handle the most complex construction challenges, our design team is well equipped, to anticipate potential problems and solutions before fabrication begins and through to project completion.