Architects Renovate Brewster Elementary School With Series Of Modern Upgrades
| | |
| --- | --- |
| Project Name: | JFK Elementary School |
| Location: | Brewster, NY |
| Architect: | KG+D Architects |
| Client: | Piazza, Inc. |
| CEI Materials System: | R4000 |
| Products: | metal composite material |
| Photography: | David Lamb Photography courtesy of KG+D Architects |
The same architects that designed the Henry H. Wells Middle School in Brewster, NY, completed another Brewster education building at JFK Elementary School. The project was part of a larger development, a $40 million bond by the Brewster Central School District, to renovate three schools in the district. All completed by the architects at KG+D, JFK Elementary School was transformed into a state-of-the-art learning facility.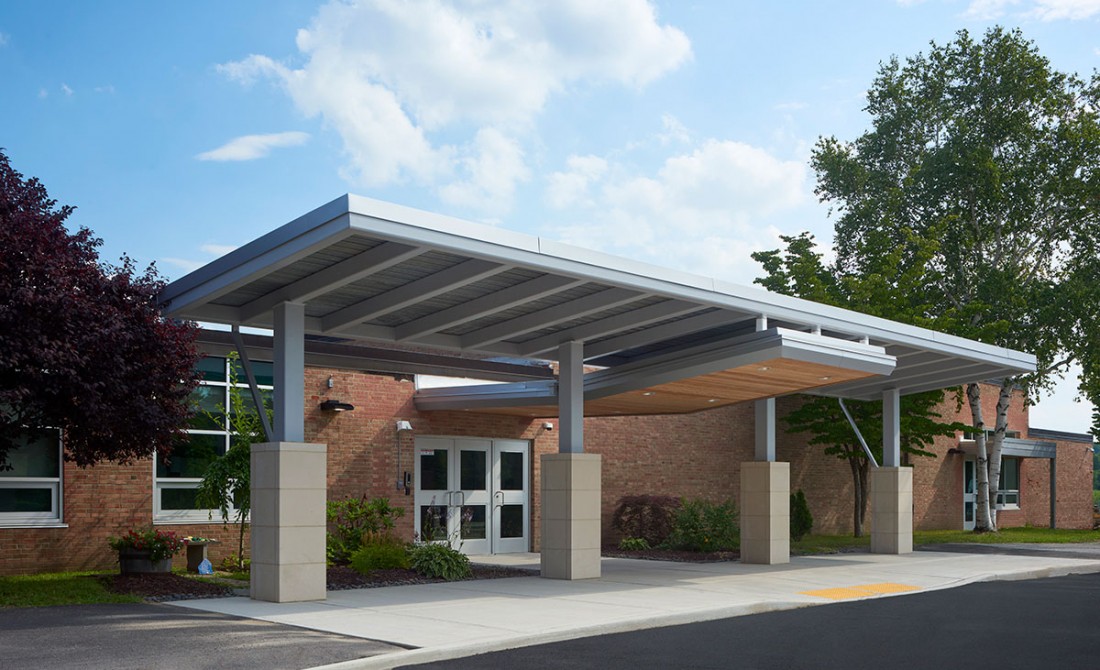 ©David Lamb Photography courtesy of KG+D Architects
The renovations and additions completed on the Elementary School included, "a six-classroom addition that created flexible classrooms, a library addition featuring a stepped reading area, an auditorium renovation that incorporated a moveable wall dividing classroom and theater space and the development of the IDEA Center, which features moveable furniture and bi-fold doors that open to an interior courtyard," the architects describe.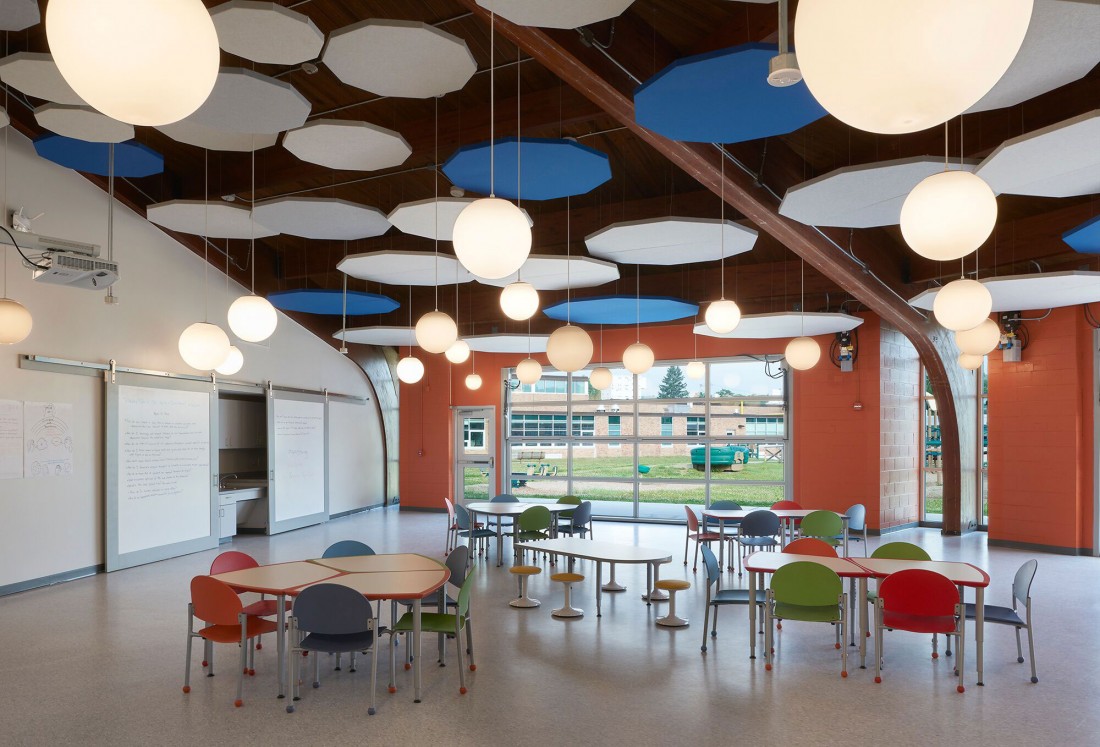 ©David Lamb Photography courtesy of KG+D Architects
The project, which was completed in 2017, won the AIA WHV Citation Award as Russell Davidson, FAIA President of KG+D describes, "We are honored to have the opportunity to build upon our past success together while working toward the future goals that will allow the District to continue to provide flexible, innovative and student-centered spaces."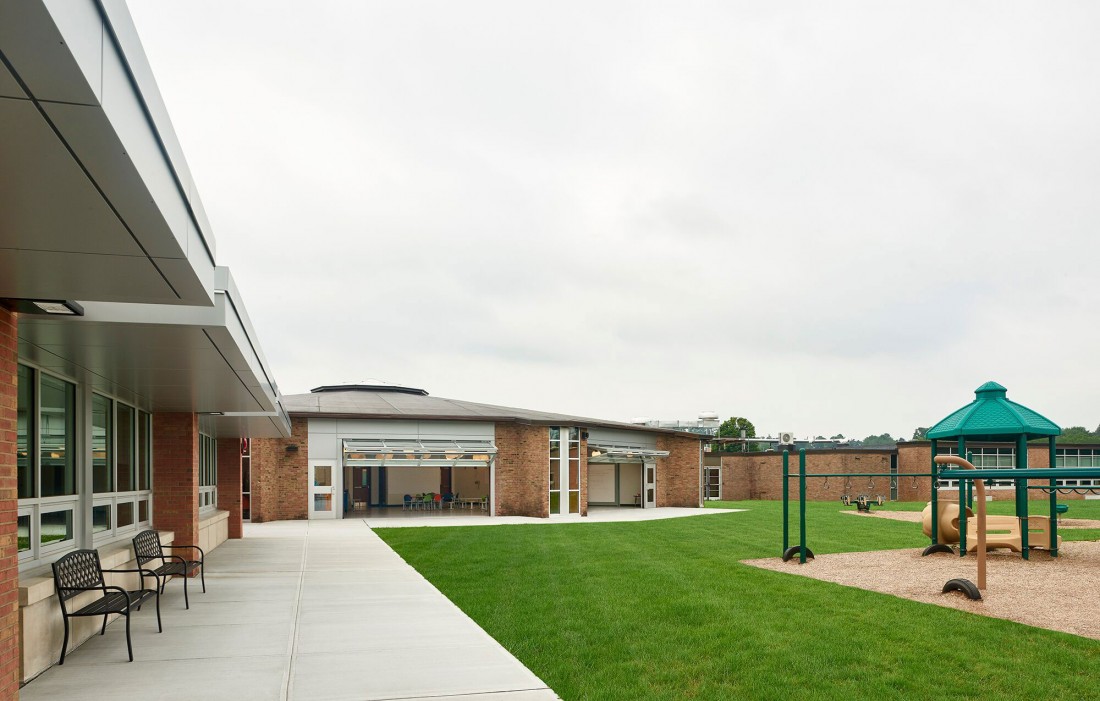 ©David Lamb Photography courtesy of KG+D Architects
CEI Materials fabricated the project's exterior metal components. Featuring metal composite material, the façade has the classic juxtaposition of brick versus metal. The MCM was fabricated utilizing CEI Materials' Drained Rear-Ventilated Rainscreen System. This system offers rain screen technology with varying joint widths as well as color versatility. This customizable system is tested to ASTM 283, ASTM 330, ASTM 331 and AAMA 509-09 and is NFPA 285 Compliant.