Music Venue Restoration Breathes New Life Into Historic Portland With Metal And Brick Facade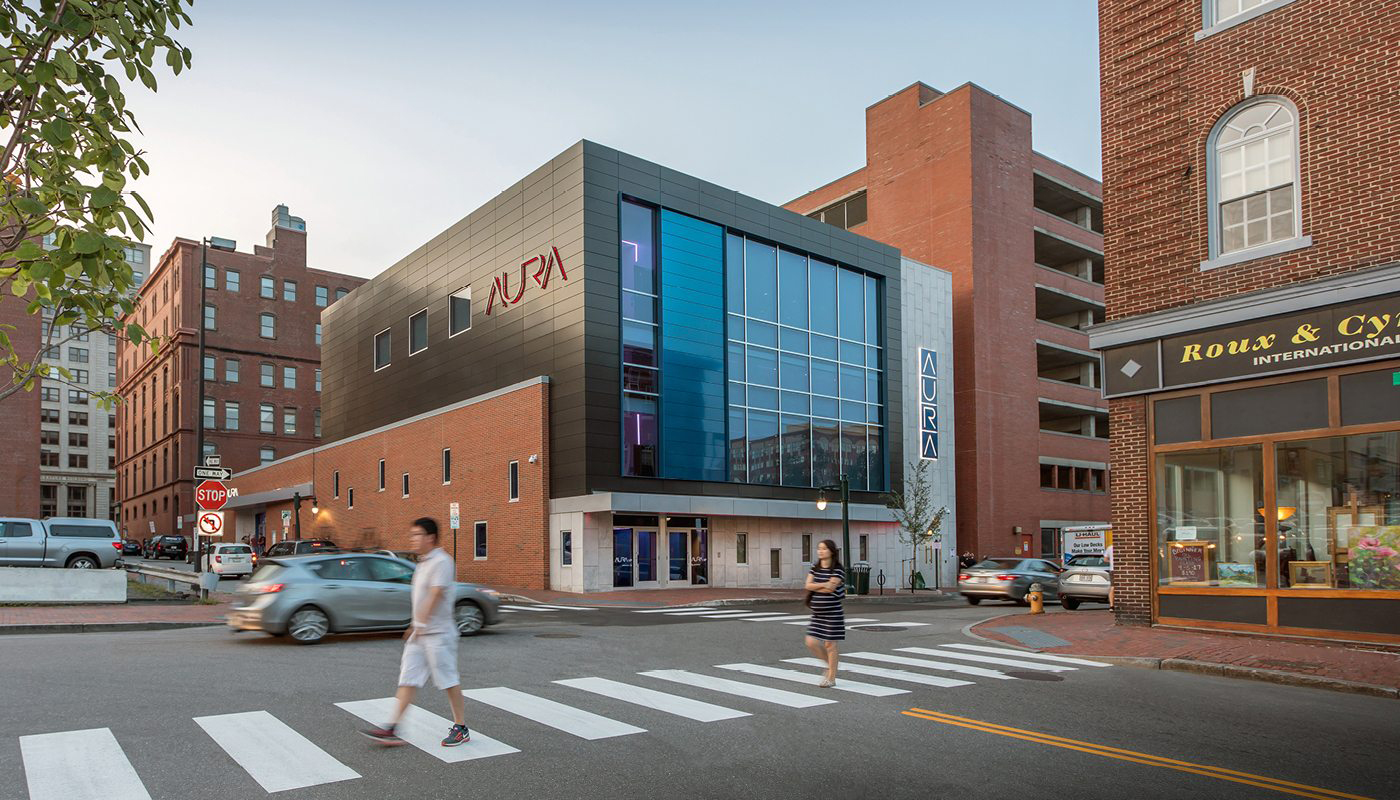 | | |
| --- | --- |
| Project Name: | Aura, formerly Asylum |
| Location: | Portland, ME |
| Architect: | WBRC Architects/Engineers |
| General Contractor: | Consigli |
| Products: | MCM |
| CEI Materials System: | R4000 |
| Photography: | WBRC Architects |
Portland's live music scene is thriving with an abundance of venues that bring national acts to the masses. A "fixture," as the contractors at Consigli describe, in downtown Portland was the concert venue Asylum. Located in Portland's historic downtown district, the 1960s nightclub was in desperate need of renovation.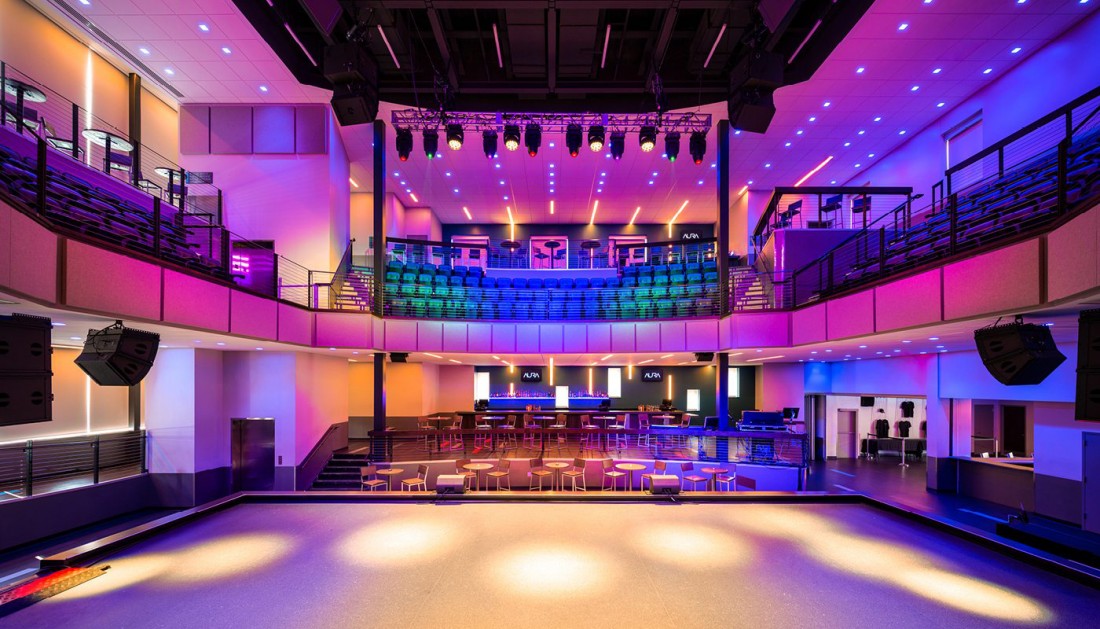 photo © WBRC Architects
The owners commissioned WBRC Architects/Engineers for the redesign, which included an extensive expansion of the building adding nearly 9,000 square feet. The project sought to provide an updated space that would increase capacity; draw national performing acts and improves the overall infrastructure.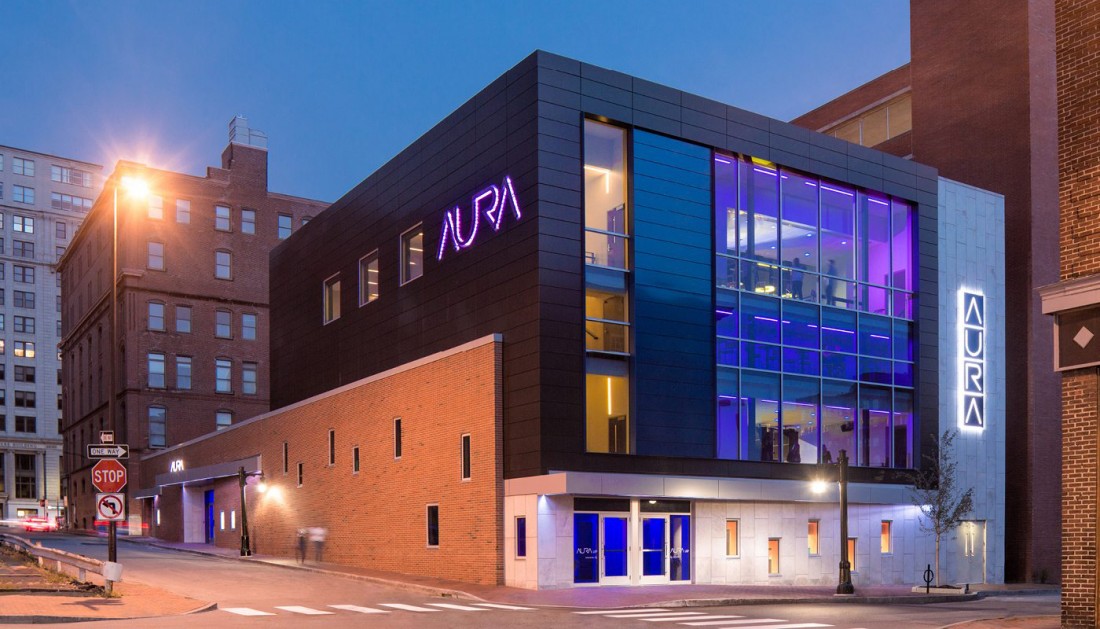 photo © WBRC Architects
The redesigned live music and restaurant facility named Aura provides an upscale experience for patrons and visiting musical acts. Spearheaded by the general contractors at Consigli, the building was partly demolished with portions remaining operational during construction. Completed in three phases, the team would complete a portion of the building, for instance the venue's sports bar, and then reopen it as quickly as possible to ensure the least impact on the business.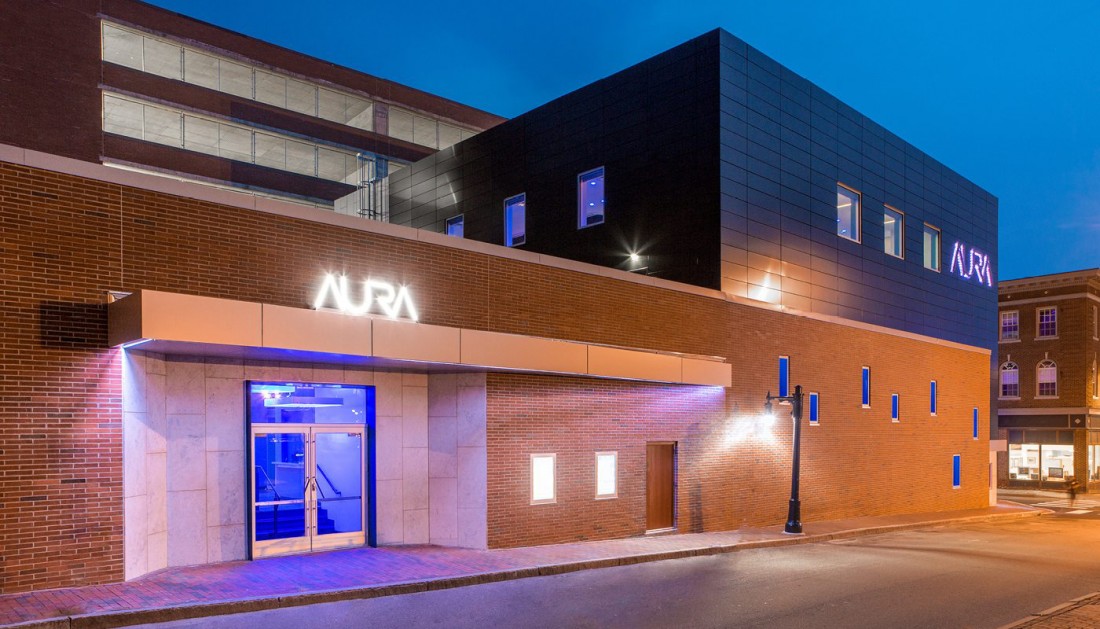 ​photo © WBRC Architects
The facility was expanded both vertically and horizontally to increase capability by 1,000 patrons. The architects at WBRC describe, "The expansion and renovation has increased capacity, improved stage sightlines, and upgraded accessibility and safety. The design includes a new accessible entry and elevator which services the basement, event spaces, stage and new balcony level."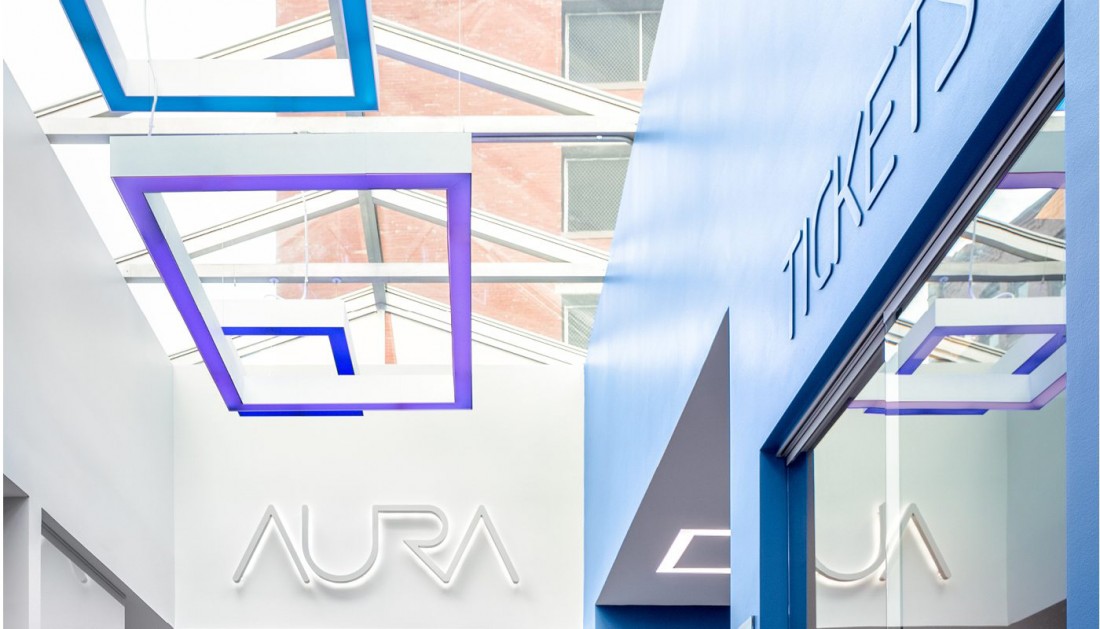 ​photo © WBRC Architects
The project had strict time constraints requiring a collaborative efficiency to ensure timely construction. Consigli representatives explain, "With an aggressive nine-month schedule, non-negotiable deadlines, concerts already booked and tickets sold, not having this project completed on time was never an option."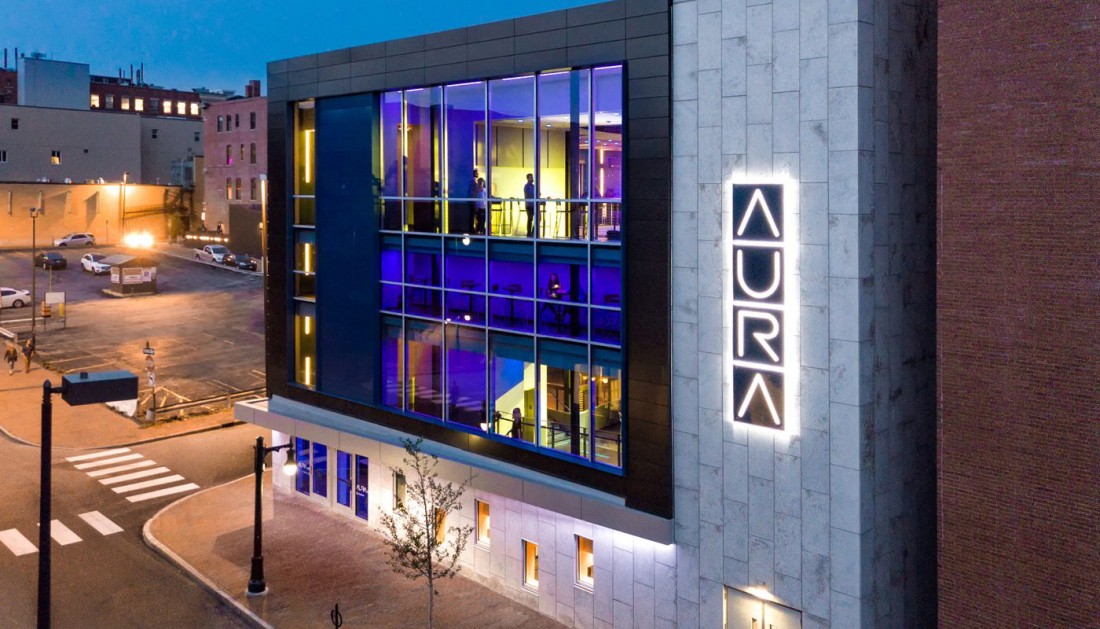 ​photo © WBRC Architects
The exterior features metal composite material fabricated by CEI Materials utilizing the R4000 Rear-Ventilated Rainscreen System. The architects quote, "Aura's exterior design approach grounds the building in strong existing masonry site elements, and contrasts it with modern aperture highlighting the event space."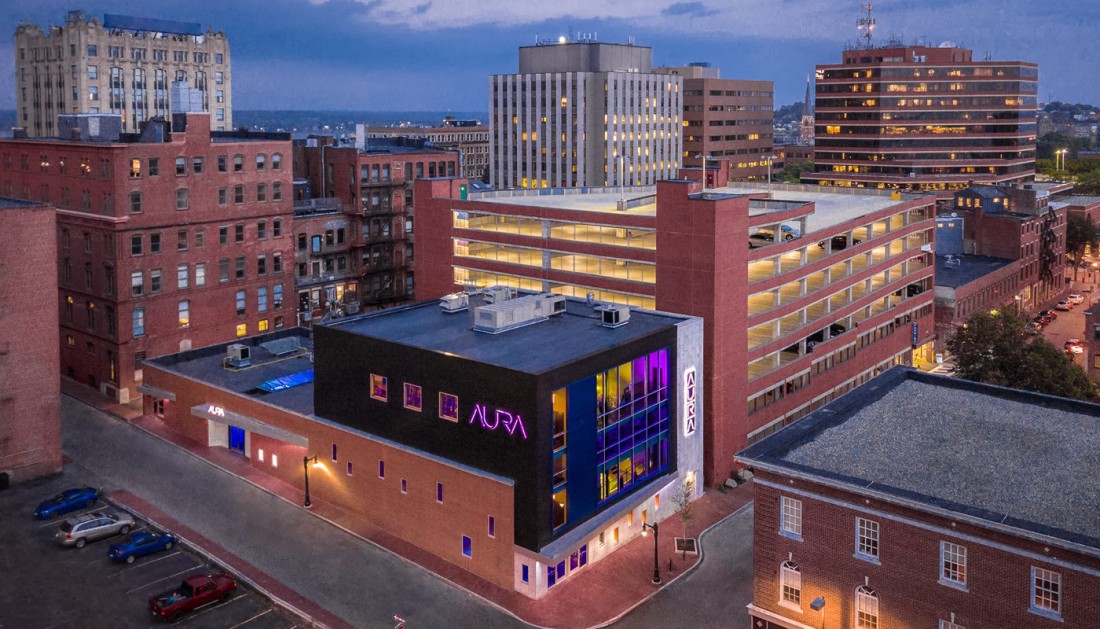 ​photo © WBRC Architects
The surrounding architecture is mostly brick allowing Aura to emerge as a contemporary addition to the neighborhood.