Architects Design Texas Military Barracks Using Modular Panel System Technology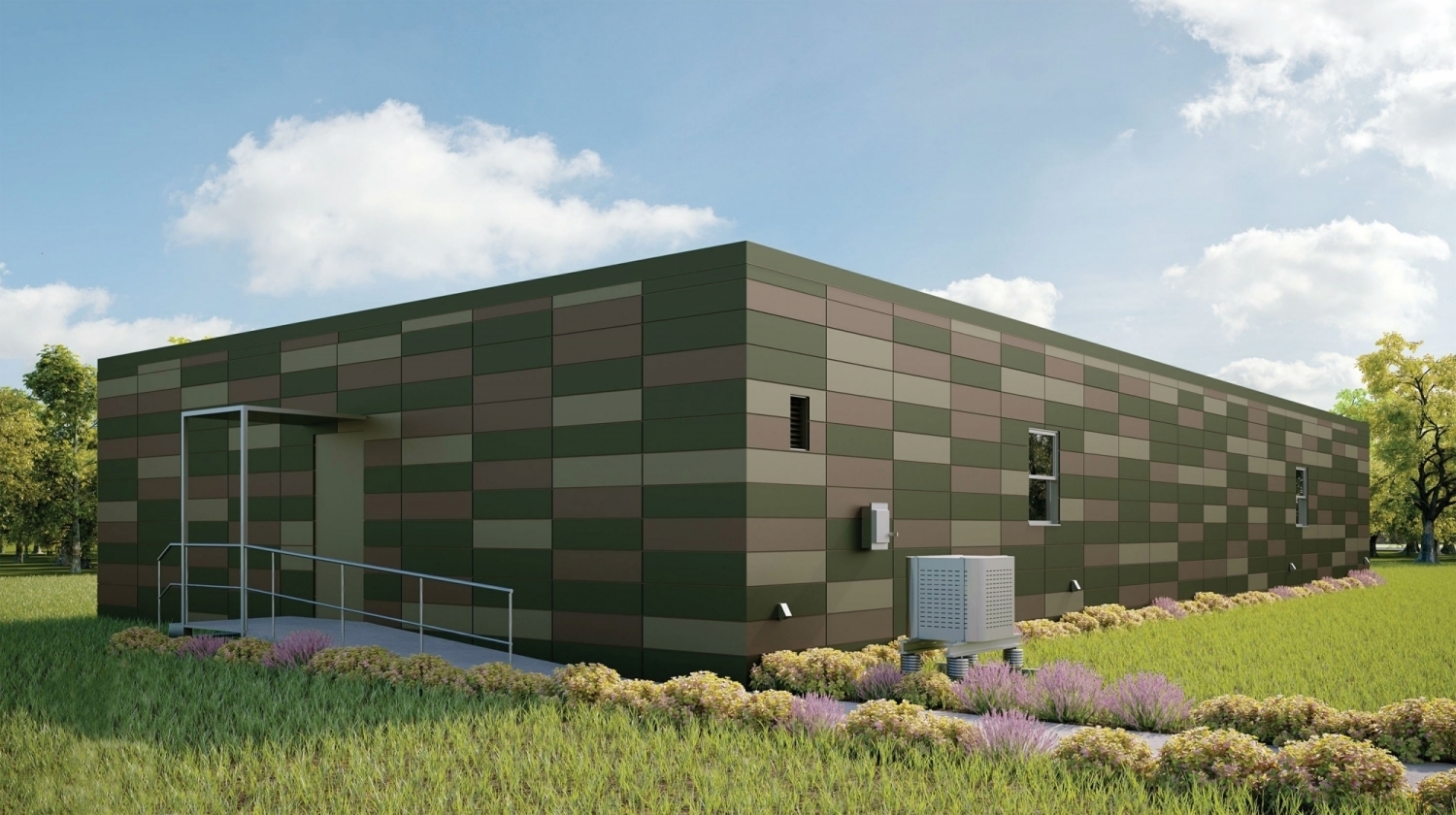 | | |
| --- | --- |
| Project Name: | B4 Military Barracks |
| Location: | Assembled in Leesburg, FL, Final Destination in Powderly, TX |
| Architect: | Base 4, Boca Raton, FL |
| Installer: | Intellisteel, Leesburg, FL |
| CEI Materials System: | CLADLOK modular panel system |
Historically military barracks are not often designed with modernity in mind. These buildings serve an essential function, to house our nation's military personnel. Yet, the Army Barracks in Powderly, Texas goes a step further, showcasing the fusion of essential function and contemporary design. Designed by Base4 Architecture, the new Army Barracks building is entirely modular, clad in an interlocking panel system with the Army's signature camouflage color palette.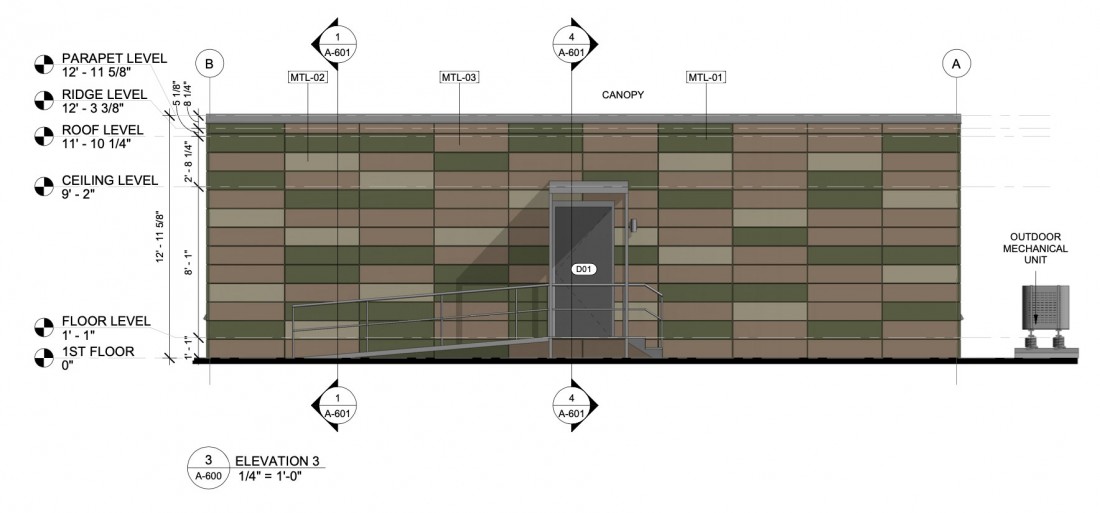 Photograph/Shop Drawing: Base4
Rob Baker, NCARB, Executive VP of Base4 Architecture describes, "We were designing a modular building with the desire to install our exterior cladding in the factory. The modules needed to be placed with little on-site work once set which required a unique product to achieve. Once we reviewed the CLADLOK system and the multiple panel options and colors we were sold, it met every desire we had, and our client fully agreed. The team at CEI Materials, LLC was extremely helpful and easy to work with and we will certainly be using their products again."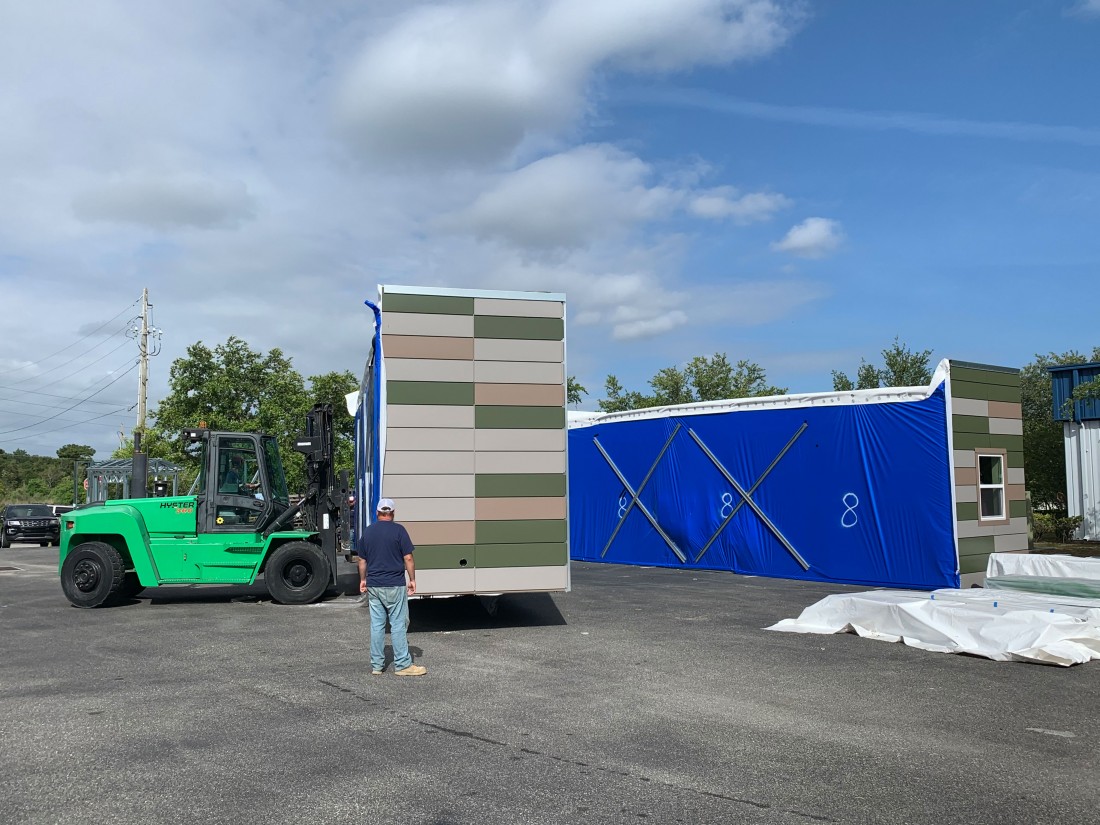 The CLADLOK modular panel system was manufactured at CEI Materials facility in Manchester, MI before being post painted by Linetec. The fully fabricated materials were then shipped for offsite assembly to Intellisteel in Leesburg, Florida. Once fully assembled, the prefabricated units were shipped directly to the Army Base in Powderly, Texas.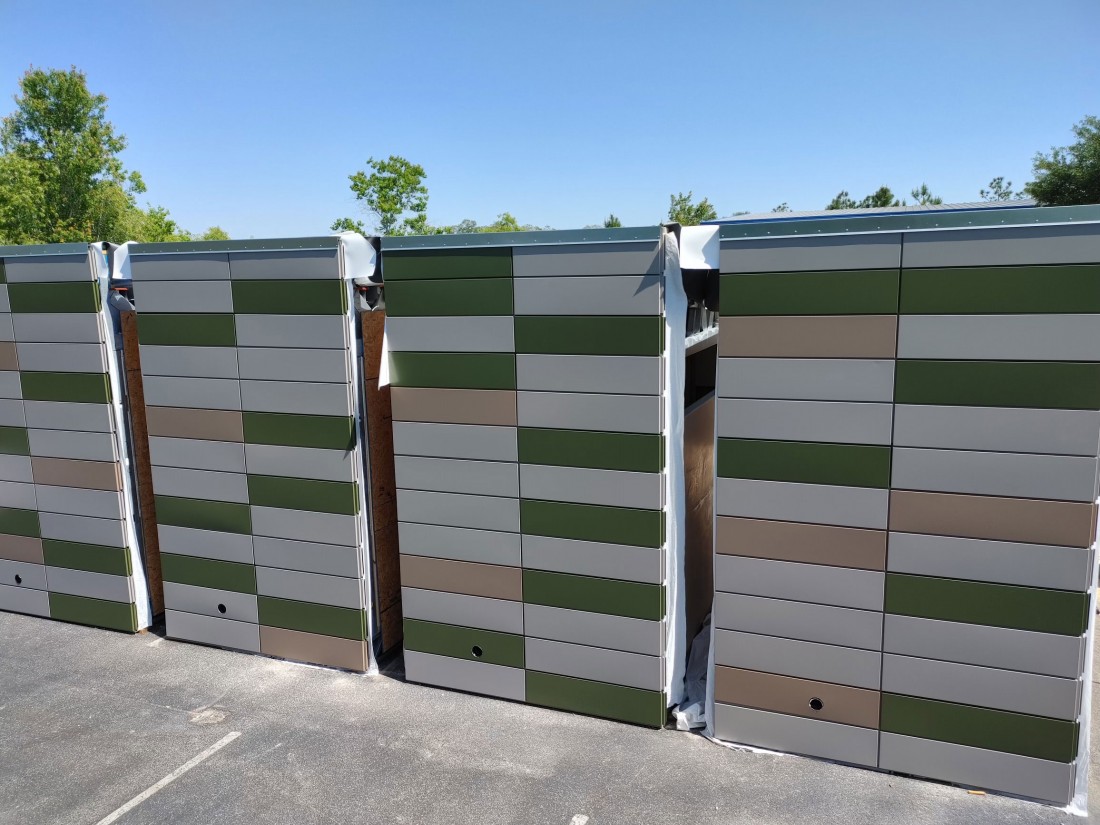 Stanley Adwell, President of Intellisteel explains, "When searching for an aesthetically unique, durable, rigid exterior cladding for one of its government customers landed on CLADLOK. It not only met all our requirements for our customer, the surprising ease of installation and exceptional durability and rigidity were additional benefits. Our customer is extremely pleased with CLADLOK and intend to utilize these panels on its future units and now other buildings as well"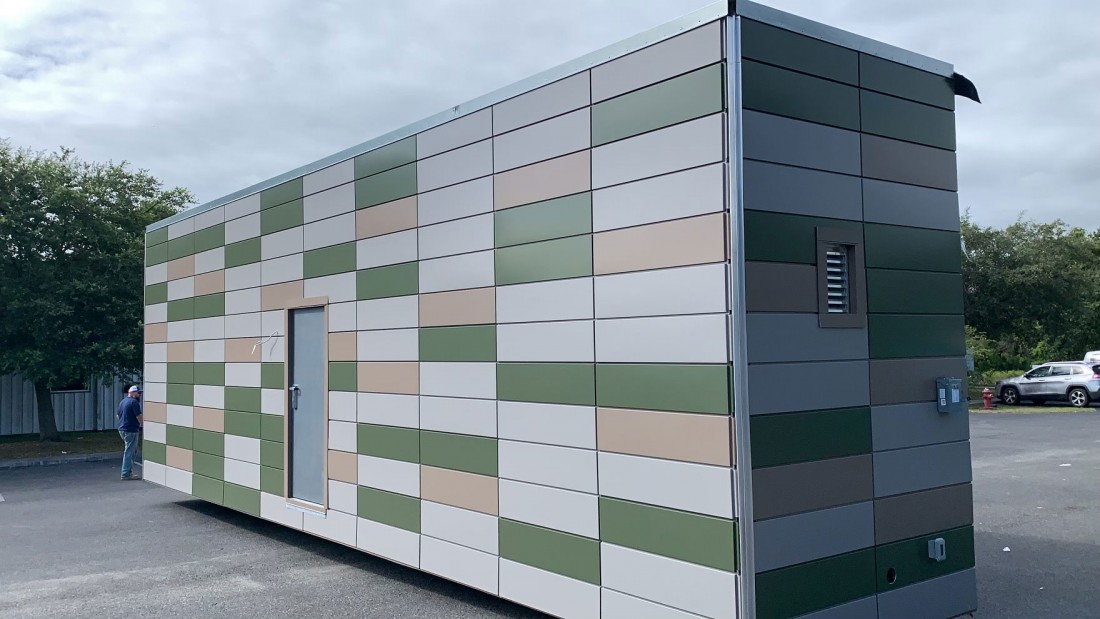 CLADLOK is a modular panel system that offer a variety of architecturally appealing façade options not seen with your typical rainscreen systems. It provides a sustainable and economical solution to your project with fast installation times. From flat panel to tapered, perforated, or embossed, the design options are limitless. One of the greatest benefits of utilizing metal panels are their limitless design opportunities.