LEED Silver Gymnasium Boasts Beautiful Glass And Metal Exterior Design

| | |
| --- | --- |
| Project Name: | ICC Cougarplex |
| Location: | East Peoria, IL |
| Architect: | Dewberry |
| General Contractor: | Leander Construction |
| Products: | MCM Panels, Insulated Panels, Perforated Screen Substructure |
| CEI Materials System: | R4000 |
| LEED Status: | LEED Silver |
| Photography: | Courtesy of Athletic Business Magazine |
The ICC CougarPlex LEED Silver athletic facility was built in 2011. The project consisted of a 54,000 square-foot addition and a 9,000 renovation of an existing 1970s gymnasium. The old gymnasium coined the "Lo-Ram", an abbreviation for the Lorene Ramsey Gymnasium, received a makeover at its home at Illinois Central College. The over 15 million dollar project was spearheaded by the architects at PSA Dewberry and the general contractors at Leander Construction.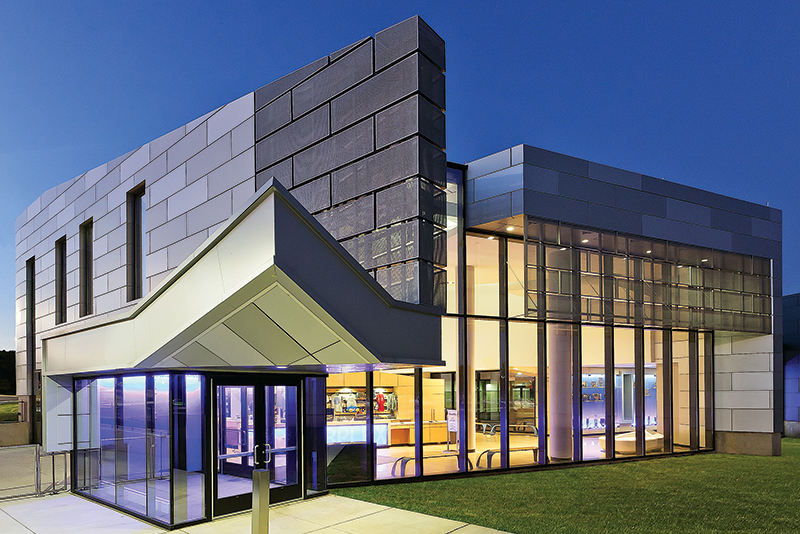 The massive interior gymnasium, remodeled to over twice its original size, is large enough to fit three full-sized basketball courts, an article in School Construction News describes. Additionally, the structure features all the latest in gym amenities including a balcony running track, childcare facility, exercise, classroom and office spaces. The expansion also included a series of modern upgrades to the existing baseball and softball fields and a new soccer field.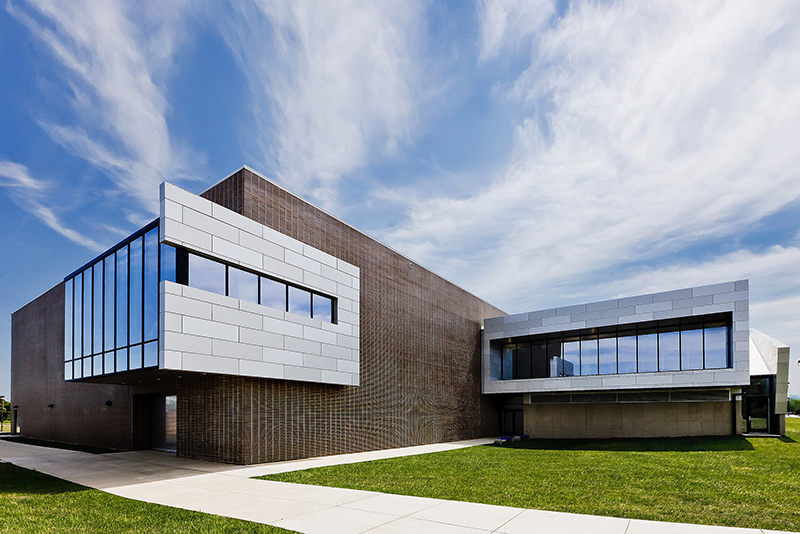 The ICC CougarPlex was designed to adapt to the current and future needs of student athletes. Even allowing students interested in careers in fitness to seek licensing and certification at the facility. J. Thomas Seymour, AIA, an executive vice president at PSA Dewberry states, "Many colleges and universities in the state are recognizing that fitness centers are essential as a focal point for their campuses and a popular place for student activities and socializing."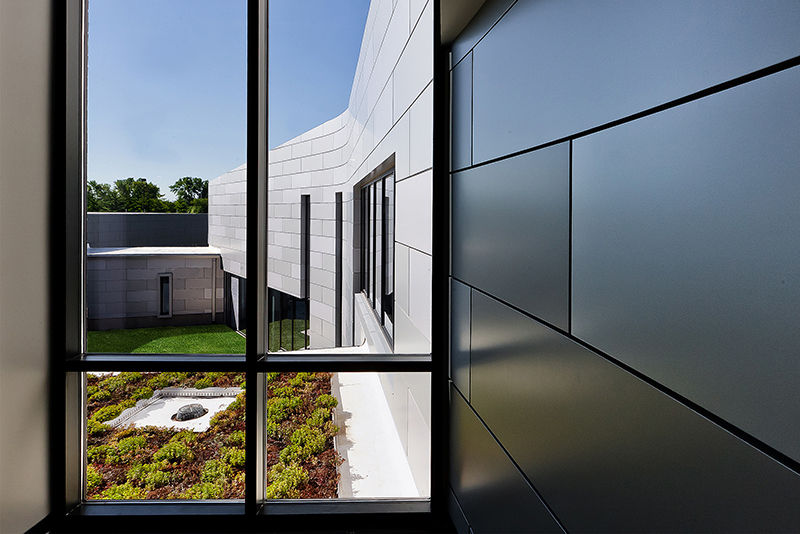 The project achieved its LEED Silver status based on a variety of sustainable factors including the building's green roof, which is covered in sedum plants. The succulent perennial has an abundance of favorable attributes used for heating and cooling as well the absorption of rainwater. The plant-covered roof also protects the building from direct sunlight, offering a longer lifecycle for the roofing system.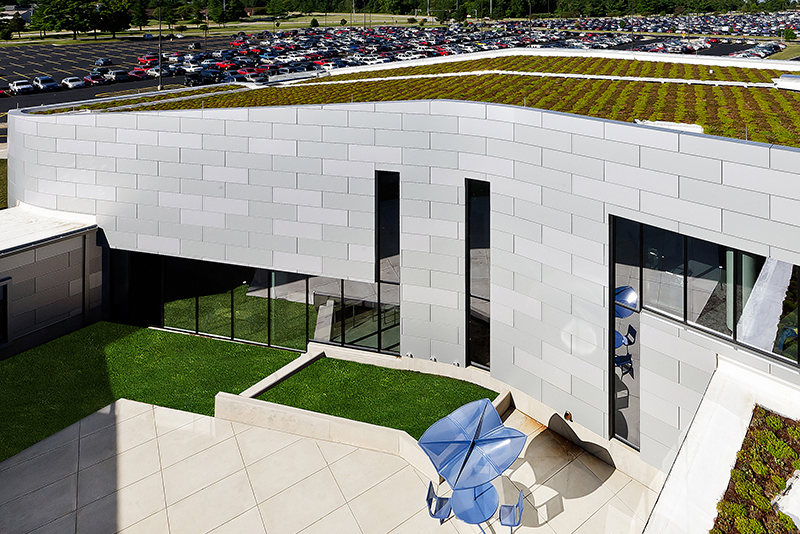 Architect and Sustainable Design Coordinator Chad Schmidgall of Dewberry describes, "The building performance is about 40 percent more energy-efficient than a traditional facility of this size. The sustainable profile of the CougarPlex is emblematic of ICC's commitment to conserving natural resources, and helped the college earn a bronze rating in the Association for the Advancement of Sustainability in Higher Education's STARS program, which tracks sustainable performance on campuses nationwide."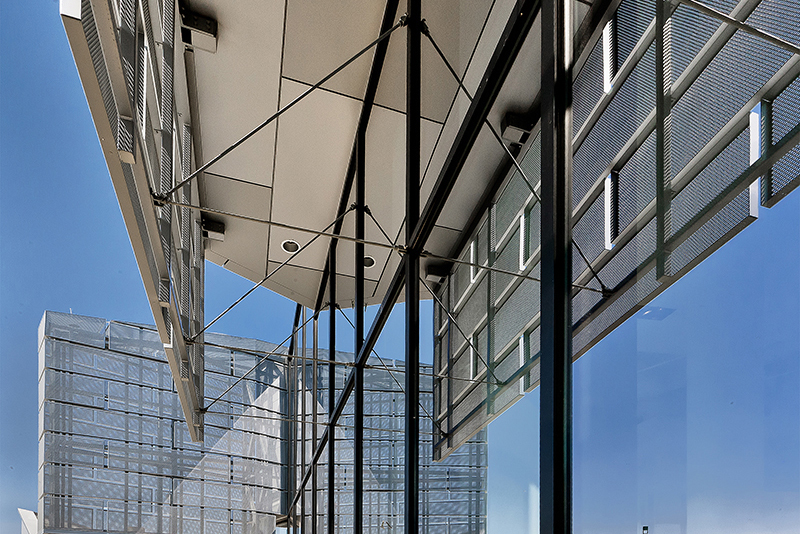 AIA in Chicago described the project as being more than 75% retrofit, which included the portions of the building re-clad in insulated metal panels, used to offer a complementary exterior to the new addition. The exterior also features metal composite material fabricated by CEI Materials utilizing the R4000 Rear-Ventilated Rainscreen. The metal components offer the building a modern aesthetic, further showcasing the school's commitment to an innovative future.
Photography courtesy of Athletic Business