How Modern Fabricators Contribute to The Design Process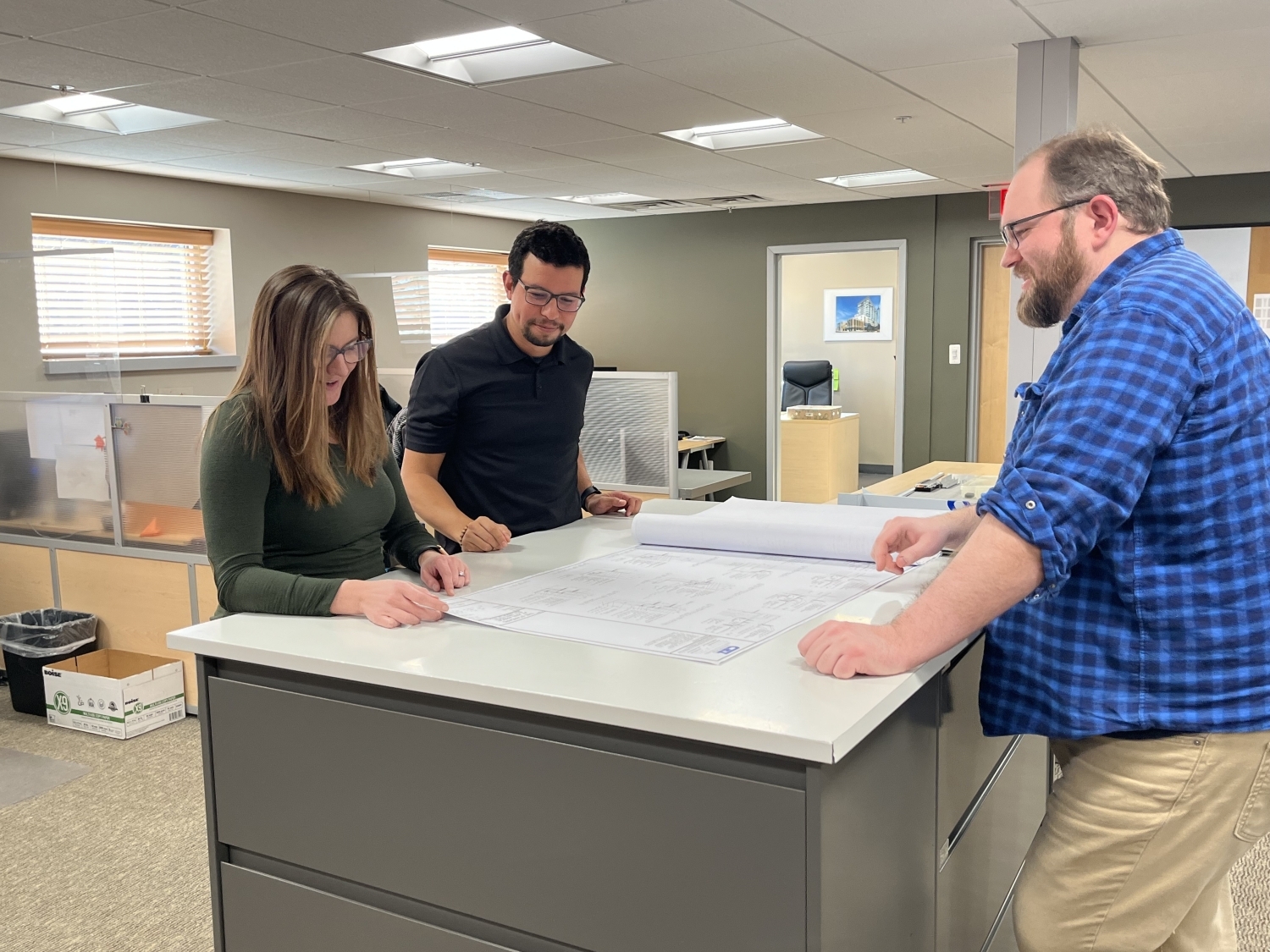 Fabrication within the design process should not be viewed as one-dimensional, or that fabricators are simply the executors of a predetermined design. Fabricators should instead be viewed as key contributors within the design process to assist the architect with their design intent. The design process should be a complimentary exercise between the architect and the fabricator. Fabricators must understand design and have the relevant internal resources to deliver the best design solution.
According to Jeff Henry, CEI Materials' CEO, "There is a reason why at CEI Materials we call ourselves modern fabricators, because to us it is not just a moniker, but an embodiment of who we are. We are constantly expanding our unique offerings to serve our customers better."
CEI Materials uses the latest technologies and customized applications to create a design/production flow process that automates the process to make it more productive and error-free. These technologies have enabled automated checks and balances that are typically time-consuming and open to human error.
Q&A with Shaun Kovach, Design Manager at CEI Materials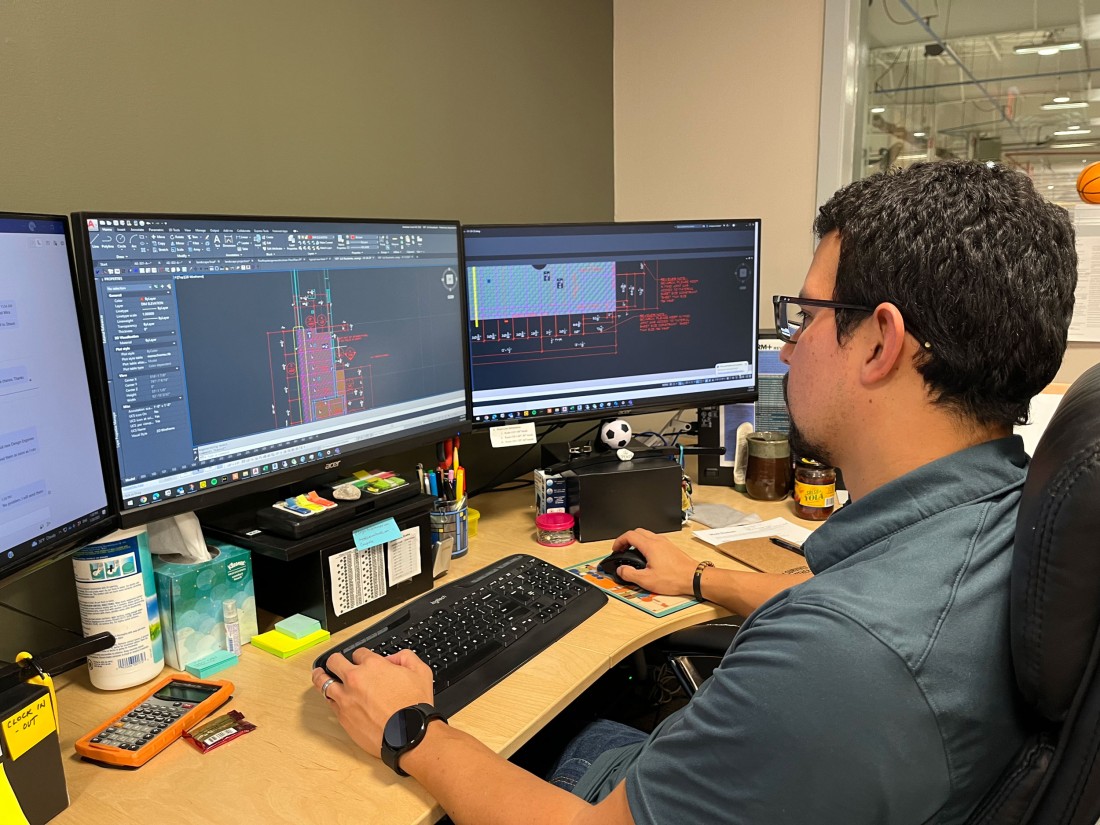 How do you view the Design Department and its overall role within the CEI Design Process?
"The Design Department plays a pivotal role at CEI by facilitating the process that takes architectural design intent into tangible products for our clients. Each project brings a unique set of challenges. In these challenges lies an opportunity to learn and grow, creating an atmosphere of innovation and creativity within the team, making CEI a premier fabricator of architectural panel systems."
What processes and systems have you created to serve the architect's vision better?
"The CEI Design Department utilizes quality assurance standards to ensure we deliver exceptionally designed and functionally accurate products. With each project, there are dedicated Design Engineers and Quality Assurance Managers available to provide an extra set of eyes throughout certain phases of the design process to 'leave no stone unturned.'"
How do these features compare to what is currently available within other companies?
"This collaboration environment enhances our ability to hit team and company goals more frequently and efficiently than our competitors. We now have fifteen people in the design department, all bringing unique skills and experiences to solving problems and challenges during the processes."
How important is technology to your process, and how do you keep up with the latest advancements?
"Keeping up to date with the latest technology is extremely important to our process to continue to grow through innovation. CEI has a very talented group of Design Engineers passionate about leveraging Industry leading technologies and their diverse backgrounds to deliver exceptional products."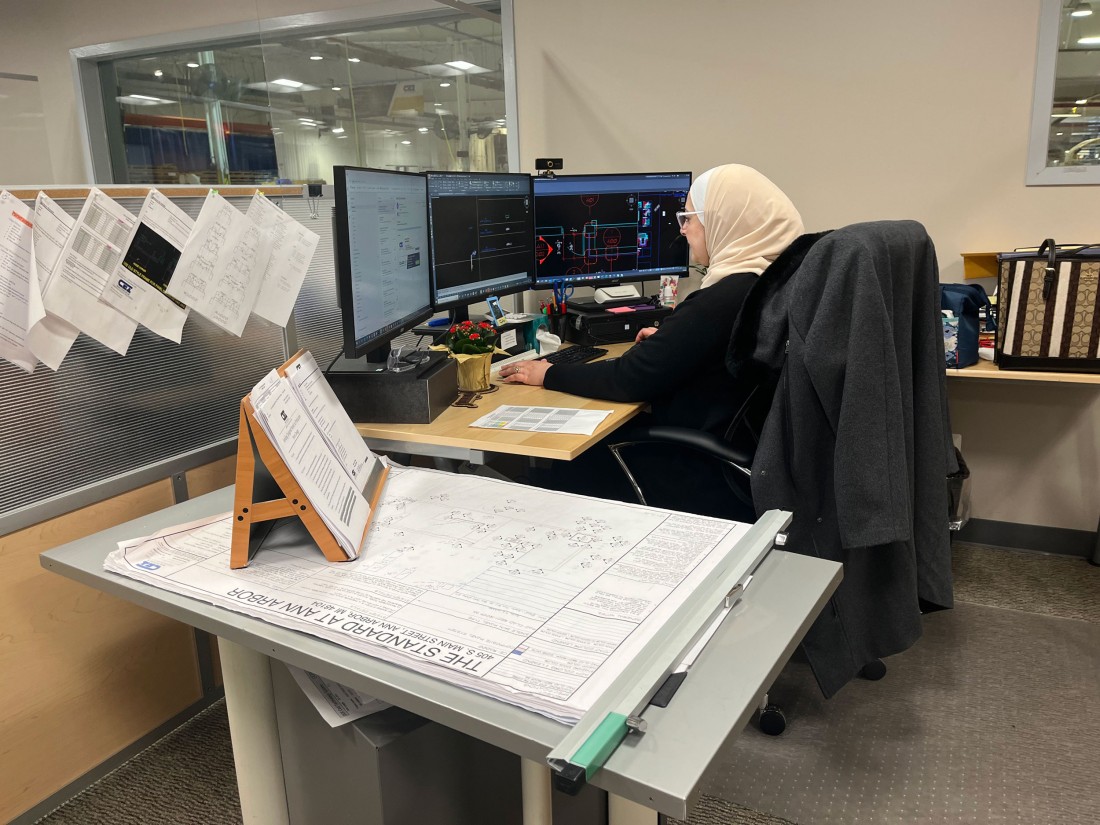 Within your department, you have two locations and several remote individuals. How does that all work?
"Having two locations and several remote design engineers presents a unique set of challenges but also several benefits. We leverage open communication, collaboration, and individual strengths to overcome challenges and are a better team. Without the constraint of physical boundaries by location, CEI can access highly talented Design Engineers across the United States, allowing the Design Department to conquer some of the most challenging projects."
What are some of the items or processes you are most proud of within CEI's Design Department?
"CEI has done an excellent job investing in the company to stay ahead of the competition. For example, design automation has been a major investment for CEI over the last several years, which has increased throughput and allowed us to expand our portfolio to larger, more complex projects. This enables our team to grow through innovation, maintain a customer focus, and increase our quality standard."
What improvements or new technologies are you looking to incorporate within your future design vision?
"We are actively investing in additional design automation. When development is complete on our latest automation project, we can reduce lead times to customers, increase throughput, and reduce design errors, solidifying CEI's presence as a premier fabricator of architectural panel systems."
Henry concludes, "At CEI Materials, we pride ourselves on building 'a better mousetrap' by combining new technologies with our ever-evolving internal processes. We have developed our extensive design department to mirror the actual building design process and to make our adaptive processes continue to maximize the areas of speed and accuracy fully."