Midwest School Displays Signature Colored And Modern Exterior Design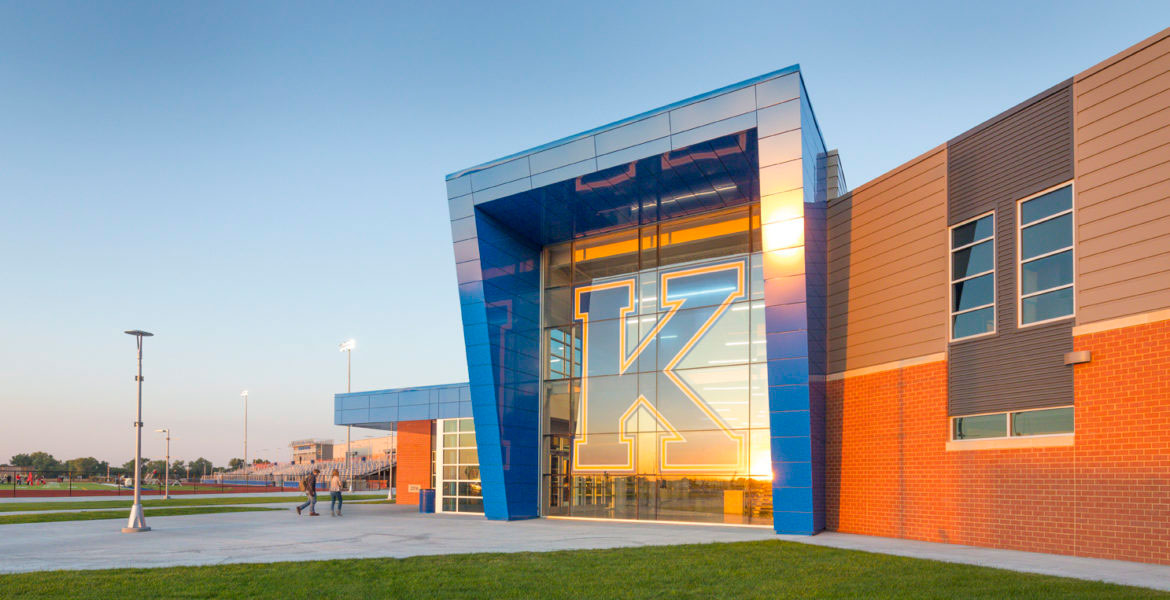 | | |
| --- | --- |
| Project Name: | Kearney High School |
| Location: | Kearney, Nebraska |
| Architect: | Wilkins ADP |
| General Contractor: | Sampson Construction |
| Client: | SGH, Inc. |
| CEI Materials System: | R4000 |
| Products: | Metal Composite Material |
| Photography: | Wilkins ADP |
Kearney High School in Nebraska was designed by the architects at Wilkins ADP using a "Small Learning Community (SLC)" format which provides shared spaces to encourage problem solving and collaboration between students. The architects explain, "The building layout is designed to provide natural daylighting to as many instructional spaces as possible and provide a separation between the academic focused part of the building and the more public and community focused part of the building."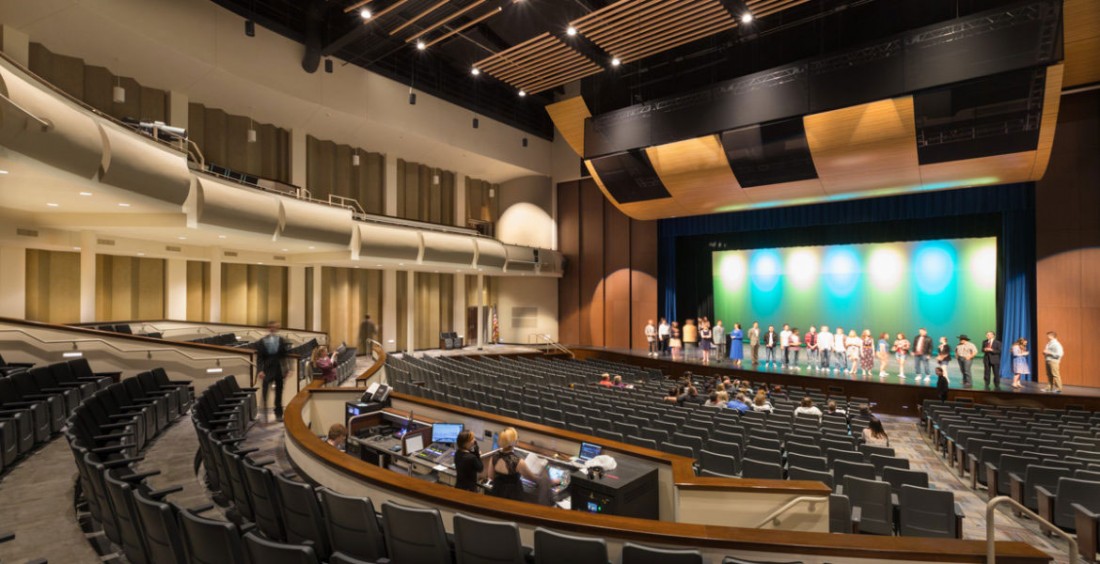 Photography © Wilkins ADP
The architects focused on a design that would improve the lives of not only the students and faculty but also the community as a whole. The building utilizes the latest in modern design elements to feature one-of-a-kind community spaces. Most interestingly, the building features a unique element, the architects explain, "The second of its kind in the world, the Concert Hall and Theater can transform from a concert hall format into a drama theater format in less than 30 minutes through the use of operable proscenium walls and moveable eyebrow reflectors which creates the top of the proscenium opening."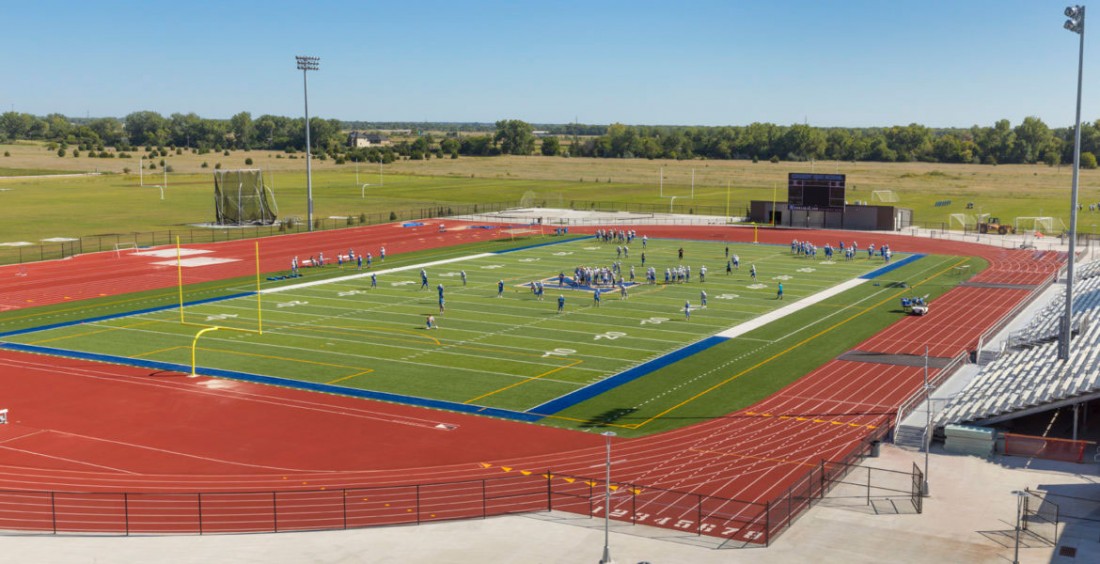 Photography © Wilkins ADP
Also, the building's athletic facility is equally impressive attracting collegiate level competitors in gymnastics, football and track. The athletic facility is unparalleled in the Midwest offering student athletes and even athletes from the University of Nebraska practice space for a variety of sports.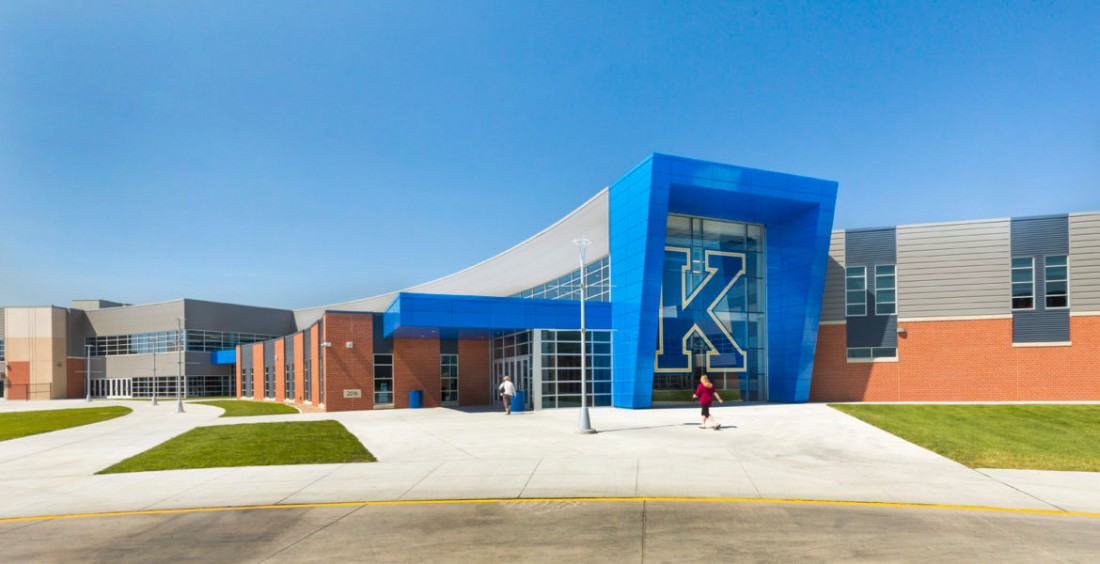 Photography © Wilkins ADP
A nearly $2 million donation made an expansion possible. The donation provided 10,000 square feet of additional space as part of the school's mission to promote career and technical education. Kearney Public Schools Superintendent Brian Maher was interviewed for the Omaha World-Herald where he explained, "Its not too often that you get to add on to a facility before you're even done with the design development of the facility. We're limited only by our imagination, no longer by money."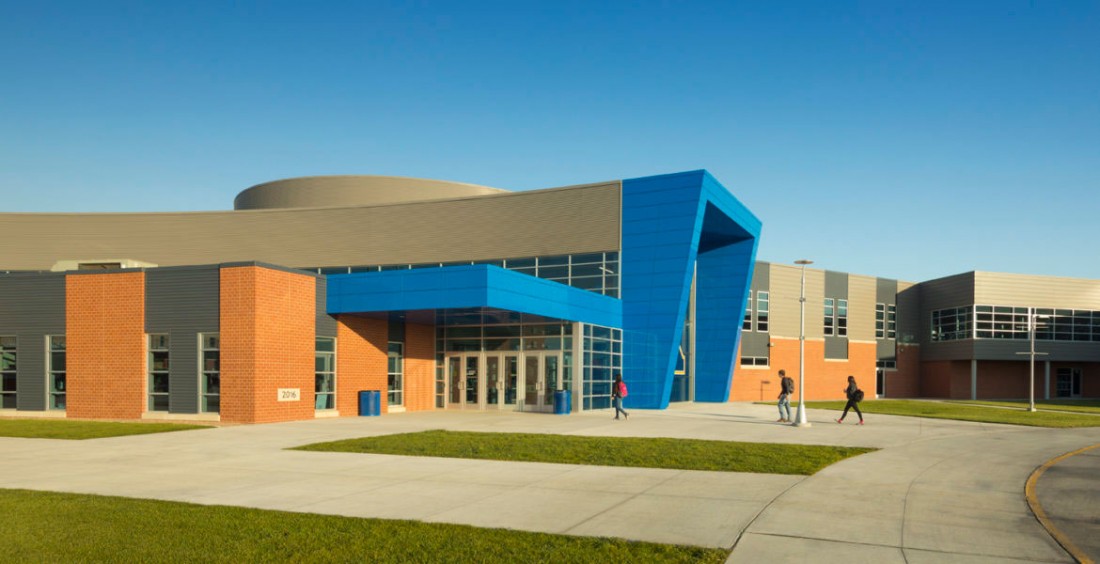 Photography © Wilkins ADP
The new wing of the school is named after one of the donors, Scott D. Morris; the institute focuses on highly sought after career paths in technology and manufacturing.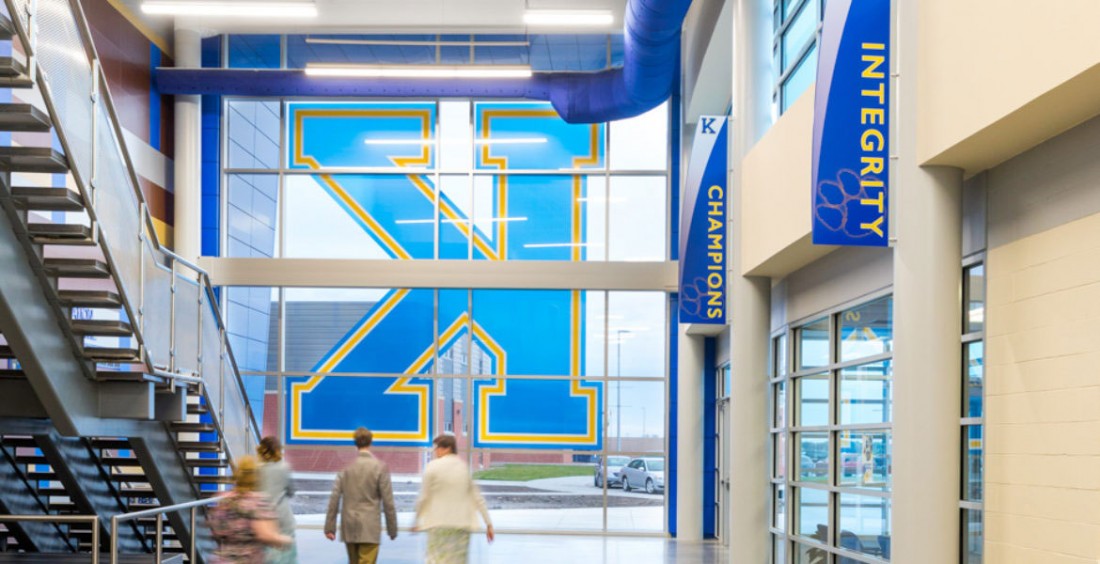 Photography © Wilkins ADP
The exterior of the building features a metal composite envelope fabricated by CEI Materials utilizing the R4000 Rear-Ventilated Rainscreen system. The facade features the school's signature blue that flows through the interior used in various spaces inside as a colorful accent. The red brick on the lower portion of the façade is contrasted by the use of metal building materials. The juxtaposition between the modern metal exterior elements and the school's signature blue showcase the school's commitment to a pioneering future.