Team Collaborates To Create State-Of-The-Art YMCA Facility In New Hampshire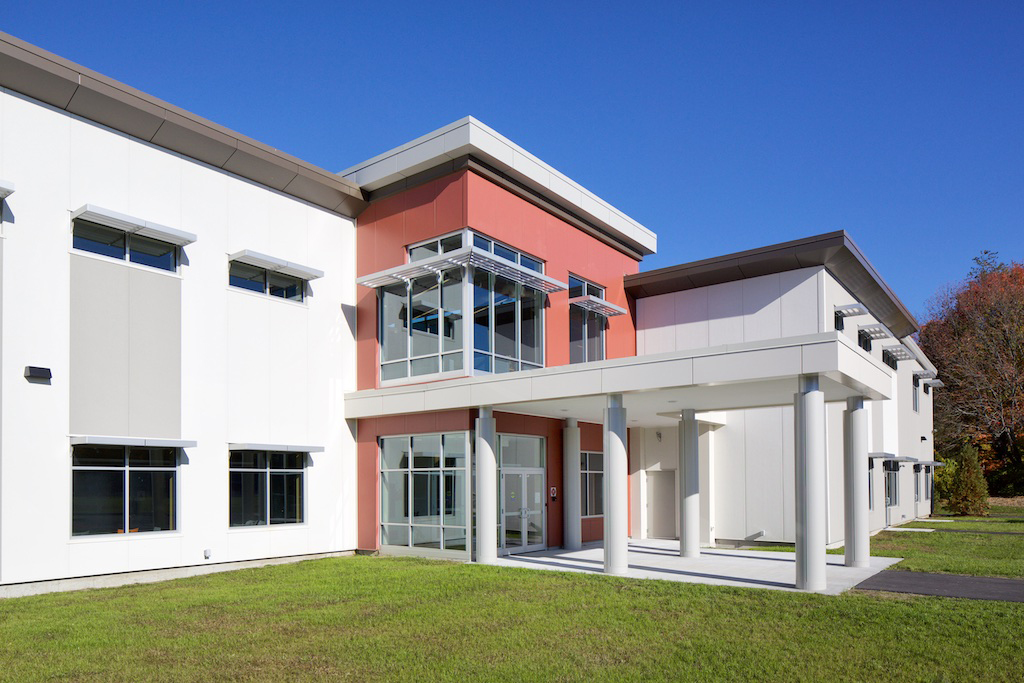 | | |
| --- | --- |
| Project Name: | Exeter YMCA |
| Location: | Exeter, NH |
| Architect: | Bruce Ronayne Hamilton Architects |
| General Contractor: | Jewett Construction |
| CEI Materials System: | R4000 |
| Products: | Metal Composite Material |
| Photography: | Dave Clough Photography, Courtesy of Jewett Construction |
The 33,000 square-foot YMCA facility in Exeter, NH was a collaborative effort between Bruce Ronayne Hamilton Architects (BRHA), the general contractors at Jewett Construction, structural engineers Summit Engineering, and civil engineers Altus Engineers. As a nonprofit, community donations, corporate sponsors and a construction loan from the Bank of New Hampshire generously funded the construction.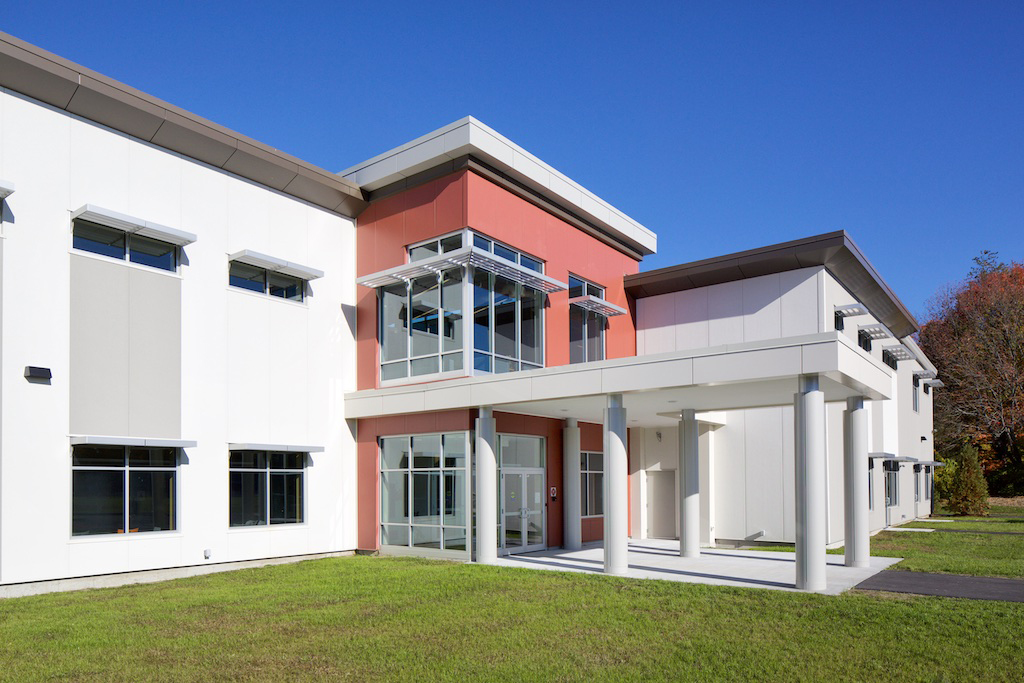 photo © Dave Clough Photography
Interestingly, the project's general contractors are Corporate Donors of the YMCA's programs as the President of Jewett Construction, Craig Jewett, explains; "This is a stellar example of an entire community pulling together to get a job done. We had an excellent team in place along with top-notch sub-contractors—all working a design-build model that came in on schedule and on budget."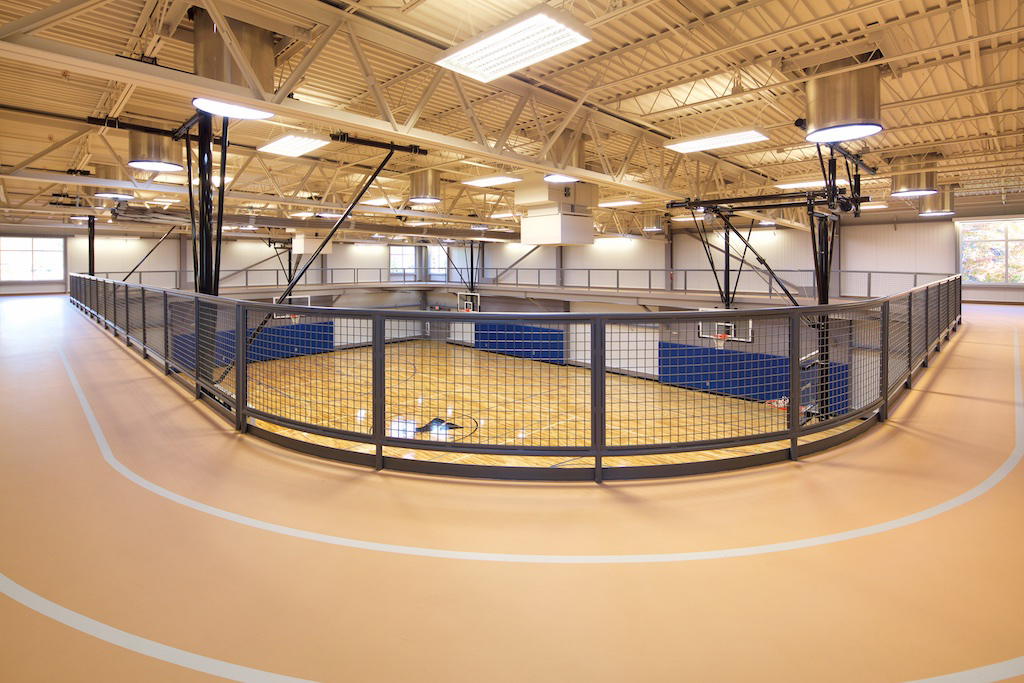 photo © Dave Clough Photography
The expansive two-story facility features energy efficient technologies and natural materials on both the interior and exterior. The sustainable building features daylight harvesting system that utilizes solar tubing in the gym and wellness center, the systems then works with the building's interior lighting system to reduce interior usage.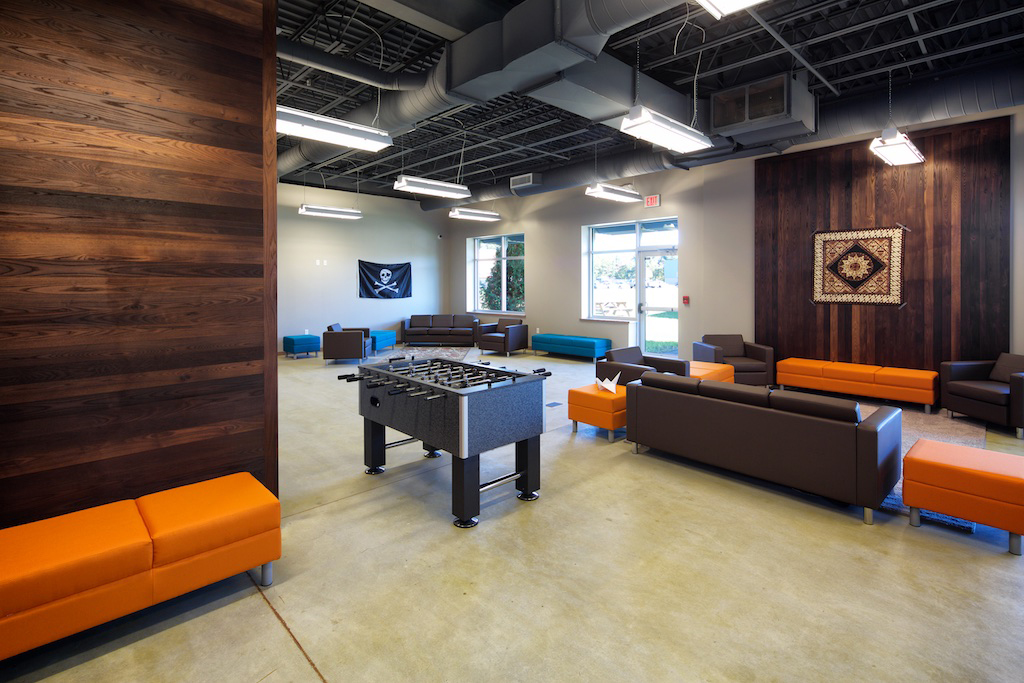 photo © Dave Clough Photography
The façade is composed of colorful insulated metal panels, aluminum composite accent trims and aluminum sunshades. CEI Materials, utilizing the customizable R4000 rainscreen system, fabricated the aluminum composite components.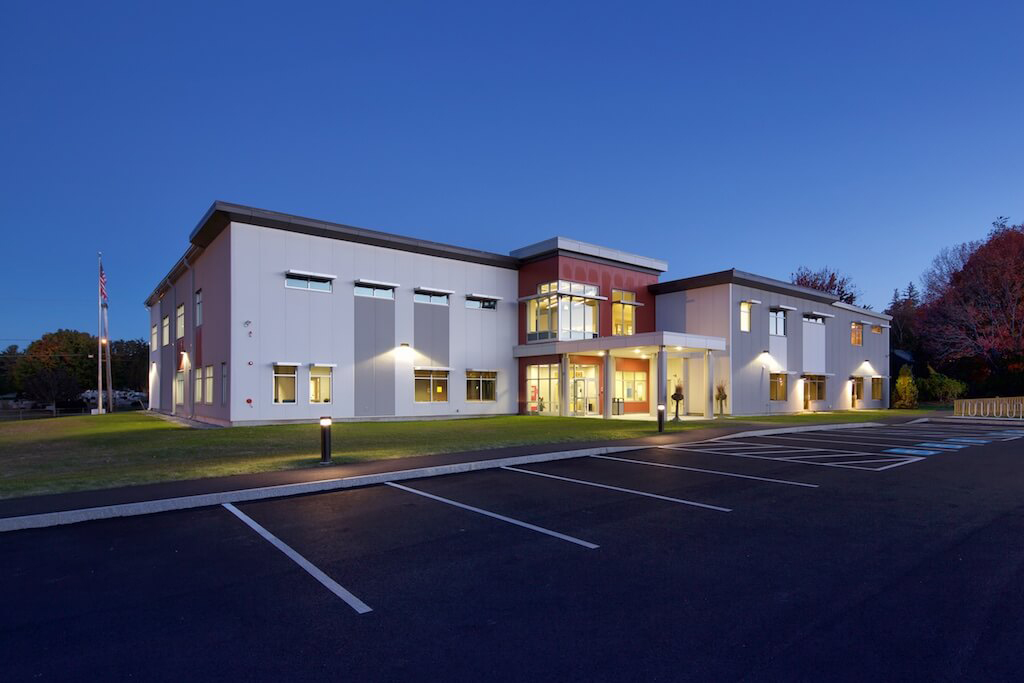 photo © Dave Clough Photography
The facility was designed with a two-phase approach. Phase One included the high volume interior areas such as the reception area, lounge, cardio and weight facilities, locker rooms, indoor track, full-court gym, fitness studios, childcare, and the community and teen center. Phase Two includes the facility's highly anticipated Aquatic Center.
The general contractors at Jewett state, "The design-build construction model used by Jewett and its partners for the YMCA's construction—one built on an inclusive, streamlined team approach—mandates early and ongoing collaboration between client, building, architect, and subcontractors. It's an early approach that creates a seamless, smart design, incorporating the best construction practices, resources and materials—achieving the highest quality project within budget, on schedule and with the client's needs intact."