Stakeholders Collaborate To Complete Series Of Impressive Projects Around DC During The Pandemic
No market was impervious to the struggles of the COVID-19 pandemic, which consumed the world in 2020. One such affected industry was construction which saw unprecedented costs and backlogs. Yet during a tumultuous year, CEI Materials was fortunate to partner with architects, contractors, and installers to complete a series of high-profile projects in Washington, D.C., and surrounding areas.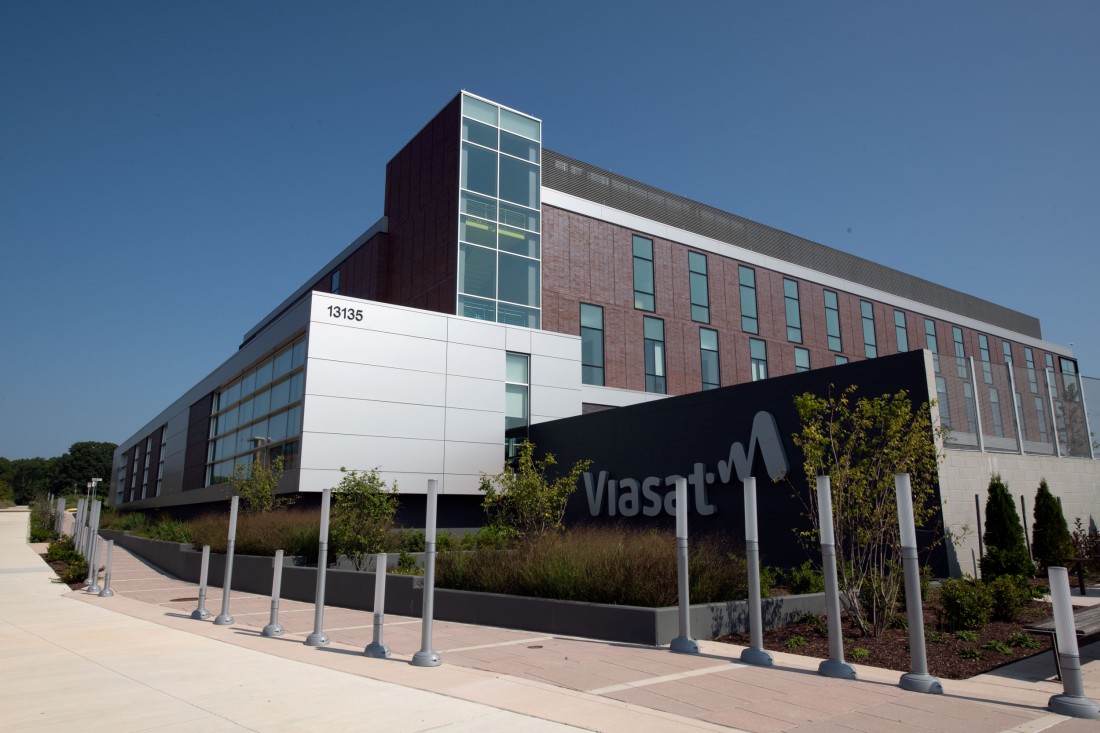 VIASAT, an American communications company, recently completed a new office building and dry labs in Germantown, MD. Designed by Gensler, the three-story façade sits on six acres and supports the employer's engineering and support staff. In addition, the building provides modern and vital amenities for the satellite internet provider, including RF shielded secured areas, engineering labs, and rooftop satellites.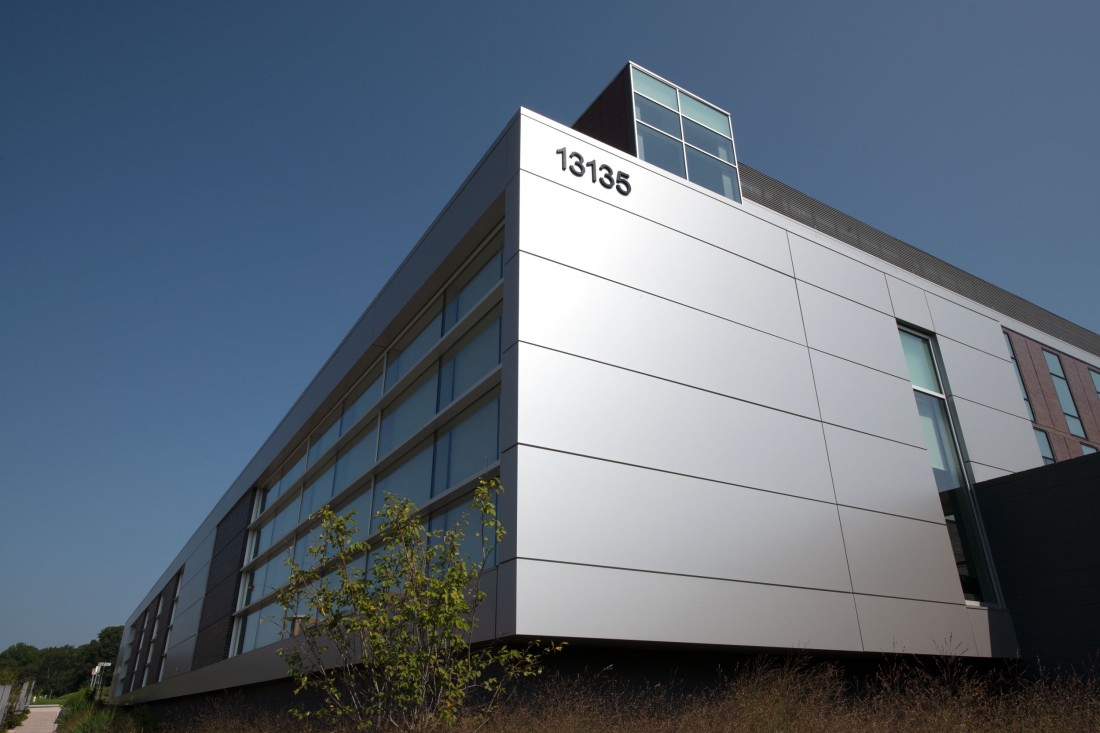 In addition to the classic brick and structural steel framework, the building is enveloped in aluminum composite and single skin metal panels. Fabricated by CEI Materials utilizing the R4000 Drained/Rear-Ventilated Rainscreen Panel System, the metal portions contrast the heavy glass and red-brick elements.
VIASAT Germantown Black Hills Facility, Gensler, DPR Construction, Glass & Metals Inc., ACM + Single Skin Panels, R4000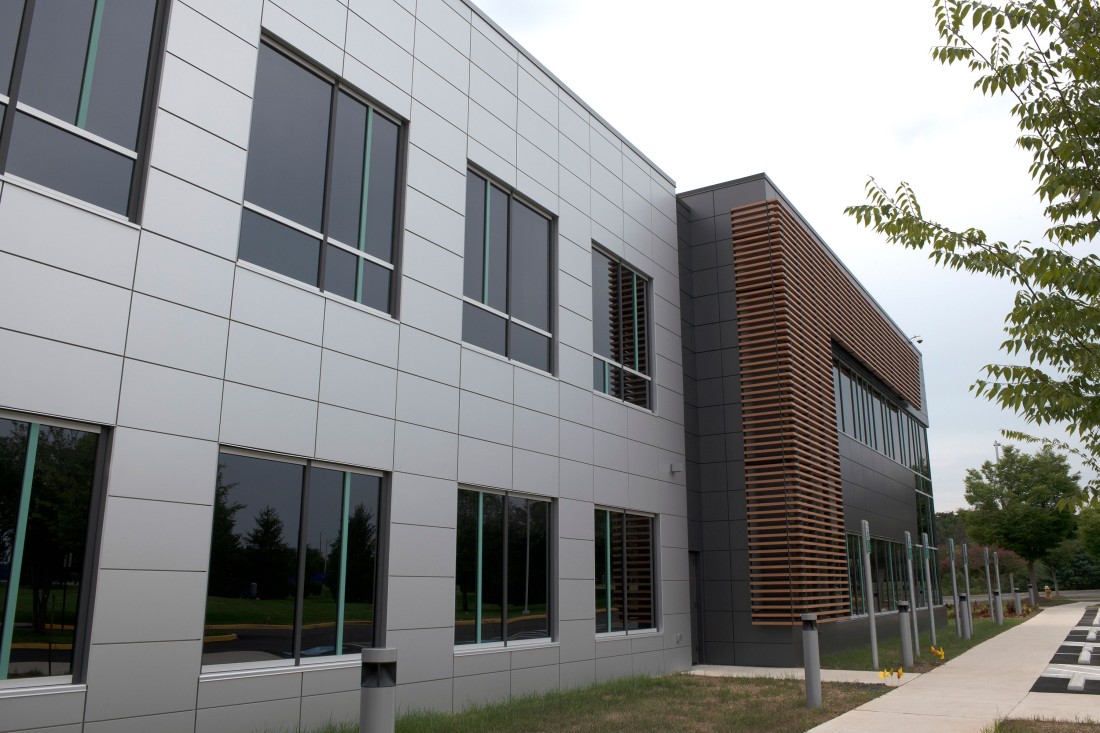 In May 2020, the American Type Culture Collection (ATCC) expanded its Administrative Wing in Manassas, VA. The over 20-million-dollar expansion provided new office space, a data center, employee communal areas, and a loading dock. In addition, the 35,000 square-foot expansion enables the company's employees to be within a single facility, ensuring and promoting collaboration.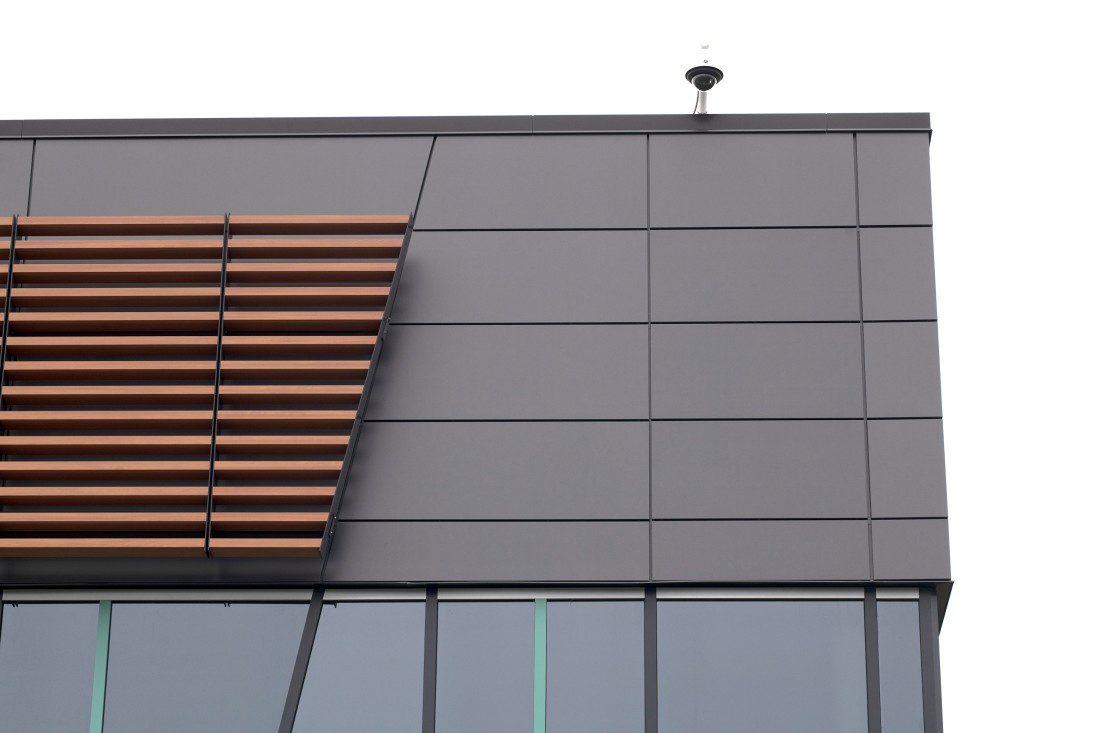 The façade features a diverse multi-material design. In addition to the metal composite components, the exterior also features HPL planking. Varying the tradition of monolithic building design, the high-pressure laminate offers complexity to the façade. The project's ACM was fabricated with CEI Materials' R4000 system, while the HPL was fabricated utilizing the team's INOVEZE™ system. The INOVEZE™ rainscreen planking system offers an attractive and long-term exterior solution.
ATCC Administration Expansion, Gaudreau, DPR Construction, Glass & Metals, ACM + HPL Planking, R4000, INOVEZE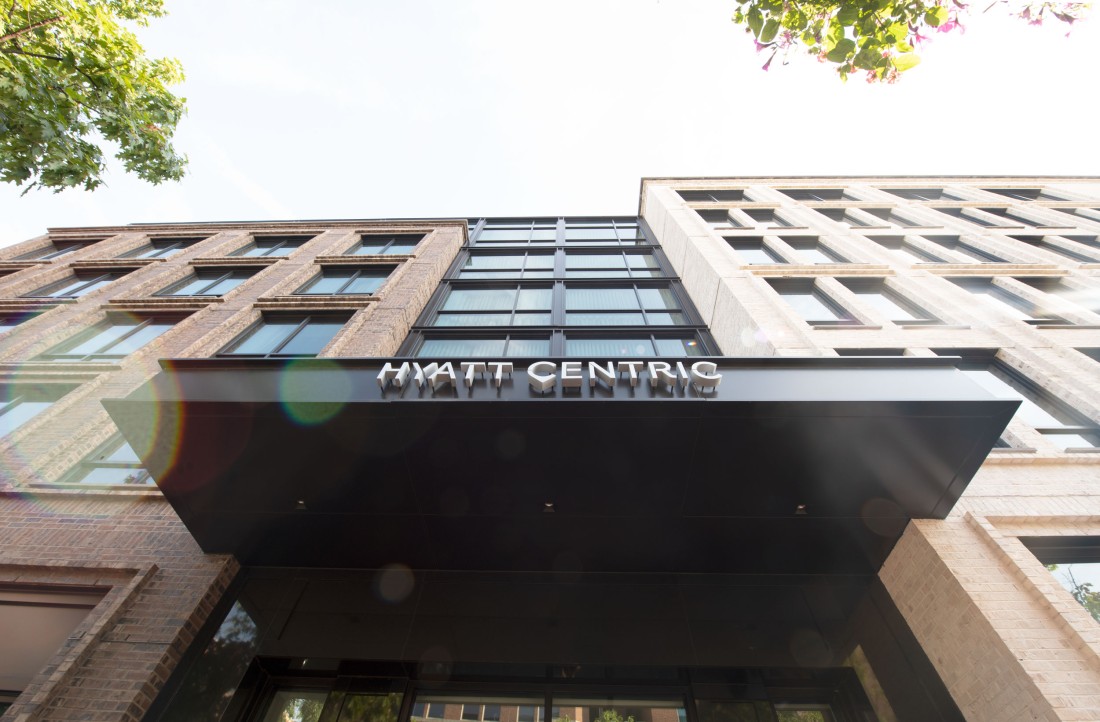 The King Street Hyatt Centric merges classic and modern, designed by Cooper Carry. The mixed-use development features a hotel, restaurant, and office space over six floors. Sitting on a prominent intersection of Old Town Alexandria, the architects describe, "The hotel was designed to project a contemporary image, while still respecting the historic character of the neighborhood."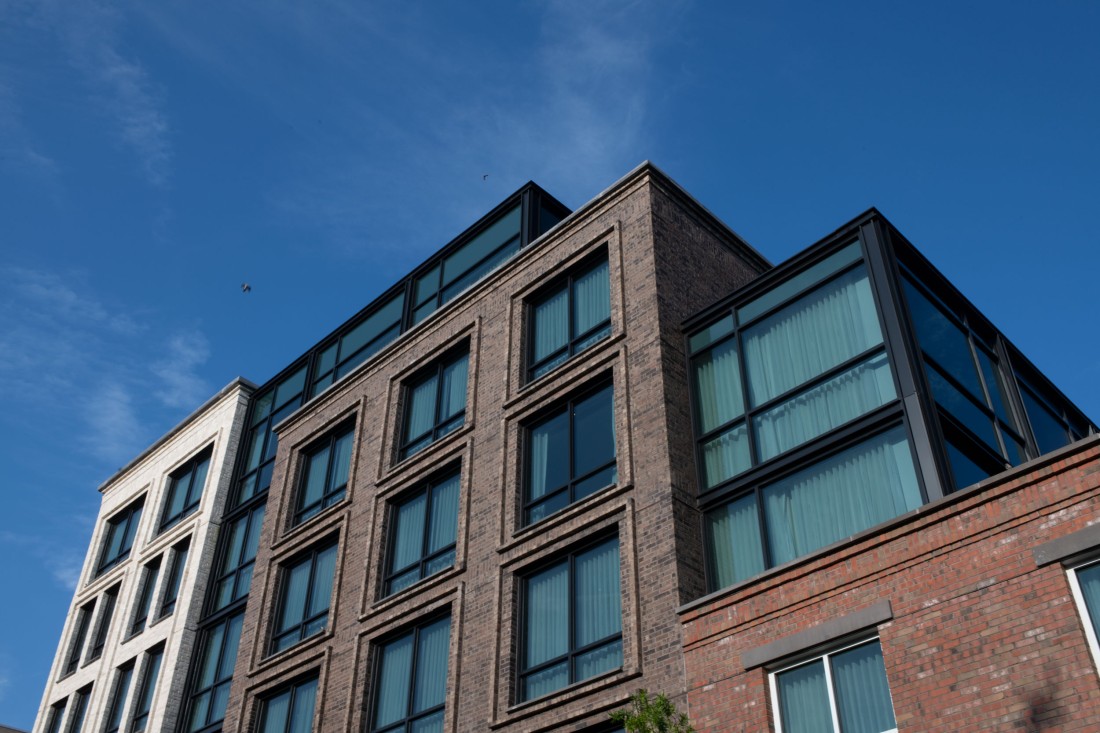 Aluminum composite profile panels represent a key exterior element fabricated by CEI Materials utilizing the W5000 Route & Return Silicone Joint Panel System.
King Street Hyatt Centric, Cooper Carry, HITT Contracting, EFC Glass Systems, ACM Profile Panels, W5000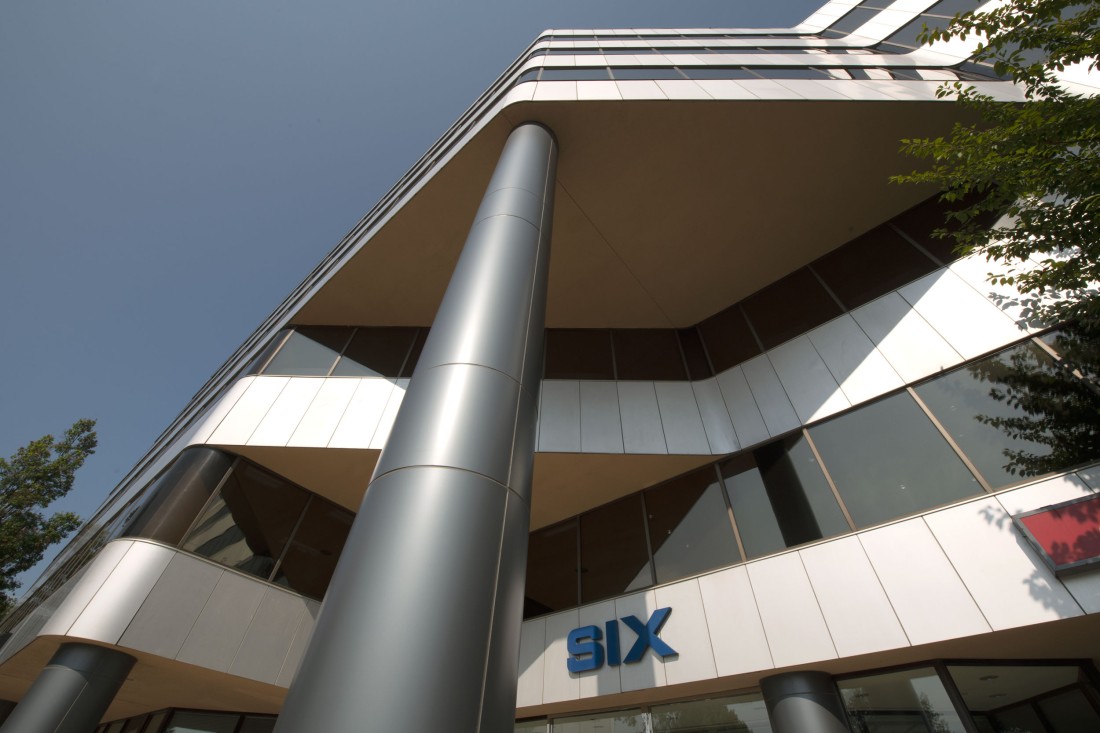 The Montgomery Executive Center in Gaithersburg, MD, is an over 100,000 square-foot multi-tenant commercial façade. The building was initially built in the early 1980s and recently upgraded. The metal façade attempts to break the classic cycle of clinical-looking office buildings with a modern and undulating exterior design.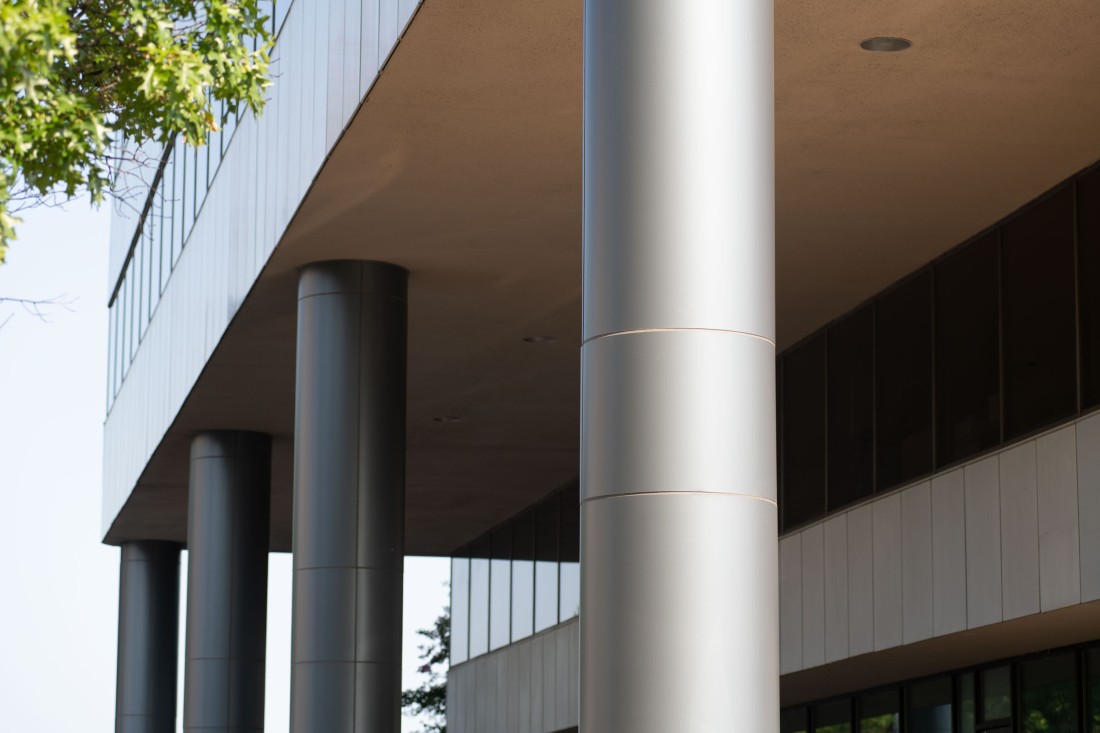 CEI Materials fabricated the building's metal composite utilizing the custom CL100 Column Cover system. This Wet Joint system is used when columns require a horizontal reveal.
Montgomery Executive Center, Bates Architects, CDH Construction, PMRG, Column Covers, CL100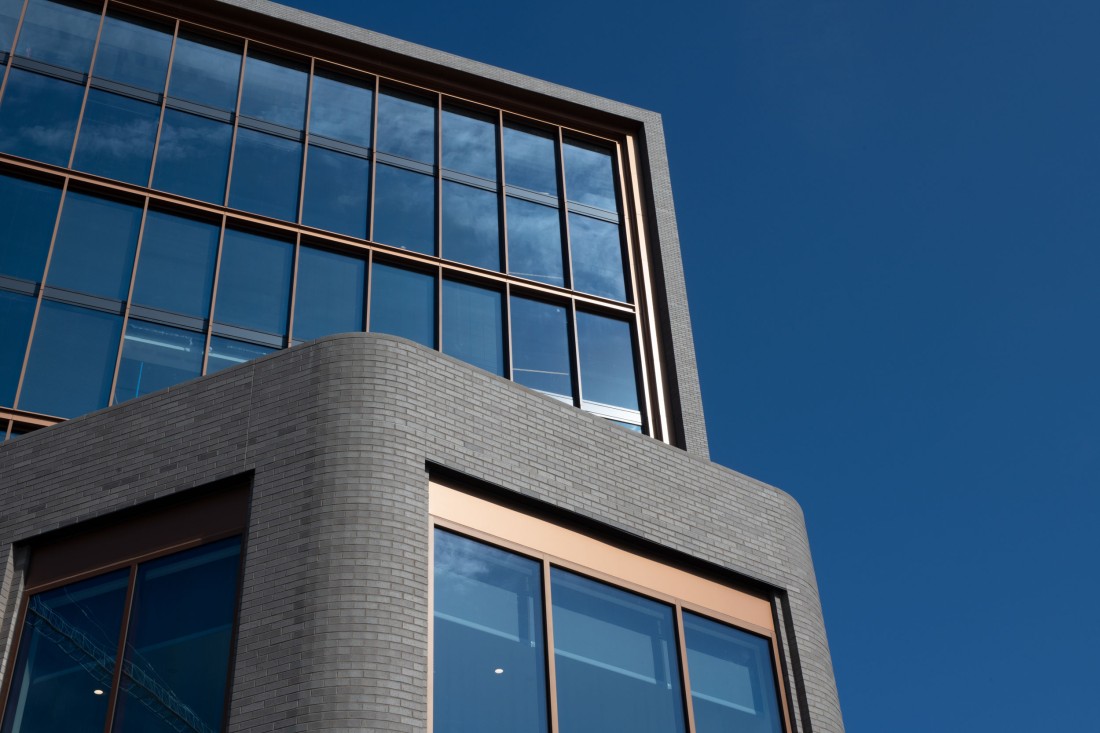 The new headquarters of Chemonics in The Yards, a renowned Washington DC development, sits on the site's Parcel G. The 11-story Class-A building houses 1,200 employees, consolidating four of the company's Washington area locations. The 300,000 square foot building comprises masonry juxtaposed with accented aluminum composite material (ACM).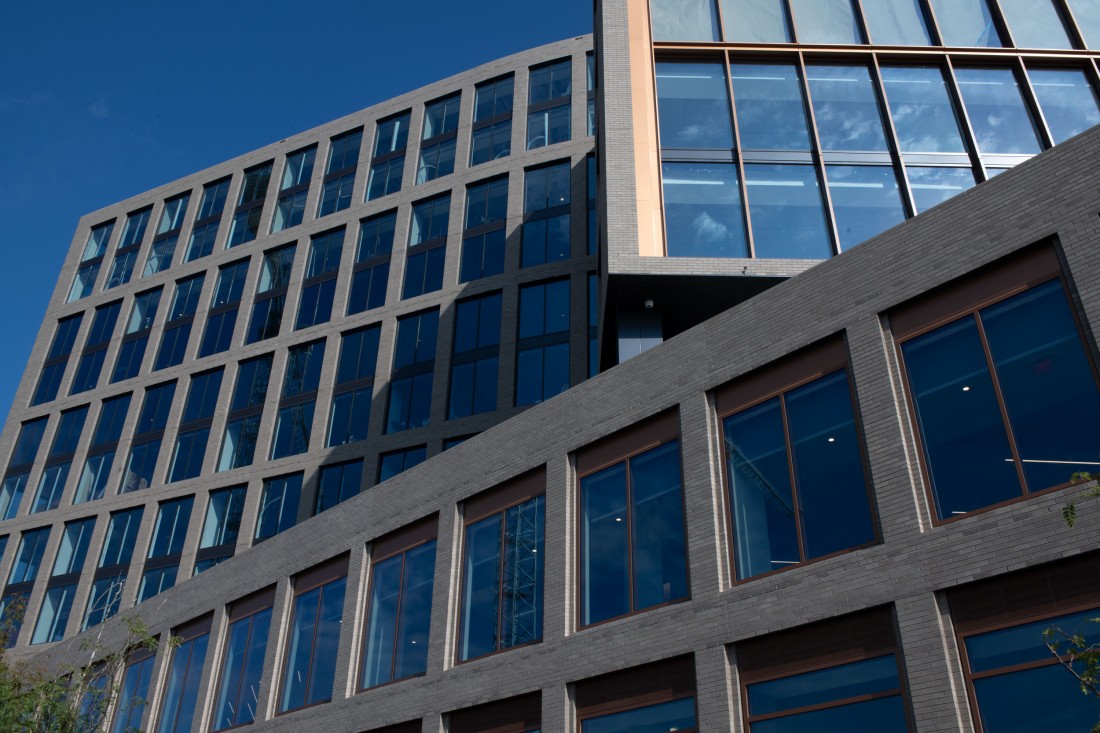 The golden ACM framework was fabricated by CEI Materials utilizing the team's Tested & Approved R4000 rainscreen system. This system offers rainscreen technology with varying joint widths and color versatility.
Chemonics at Parcel G, The Yards, Gensler, James G Davis Construction Corporation, Service Glass, Aluminum Composite Material, R4000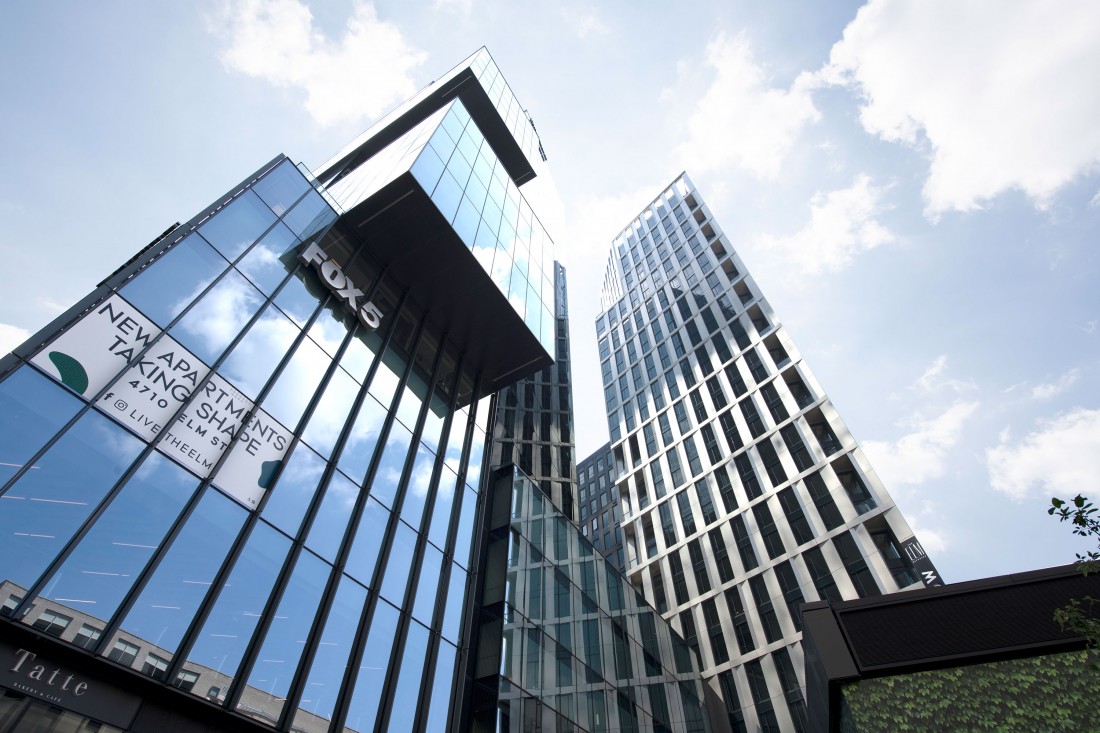 The Elm is an iconic structure in downtown Bethesda, Maryland. The 1,000,000 square foot mixed-use façade was designed by Shalom & Baranes Associates (SBA) with neutral masonic tones contrasted by aluminum composite panels. The building required custom engineering to account for wind load and movement requirements given its height. Visually, the building is extremely tall with numerous geometric angles that required large panels and a grid system to create a flat, solid look.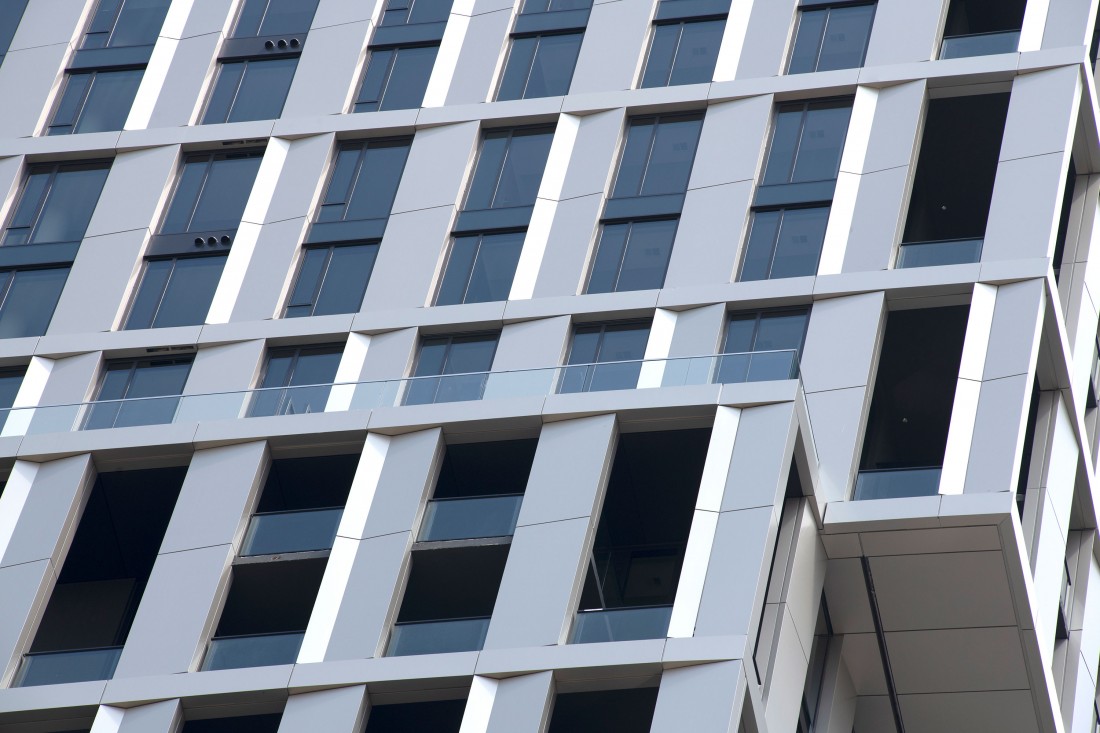 Nearly 200,000 square feet of material was fabricated by CEI Materials utilizing both the R4000 system as well as a custom engineered rear drained back ventilated direct-attached system.
The Elm, Shalom & Baranes Associates, Clark Construction, Aluminum Composite Material, R4000, Custom-engineered Rear Drained Back Ventilated Direct-Attached System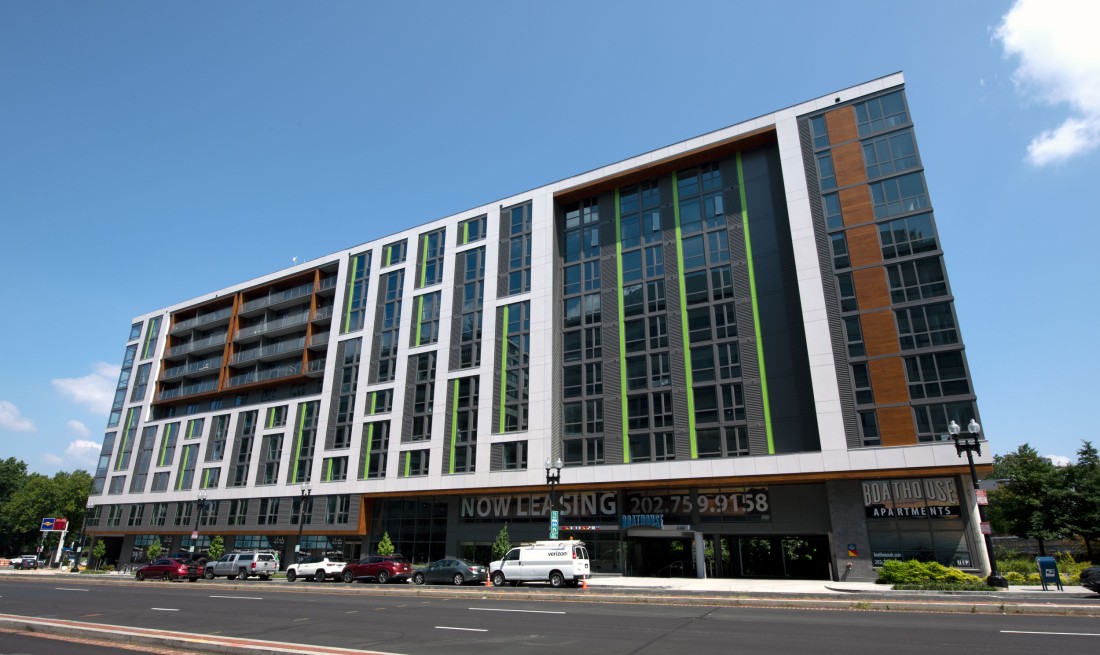 Boathouse is a mixed-use residential building in the Foggy Bottom neighborhood in Washington, DC. The site has been repurposed numerous times, adapted from a Howard Johnson hotel to George Washington University (GWU) student housing for nearly two decades.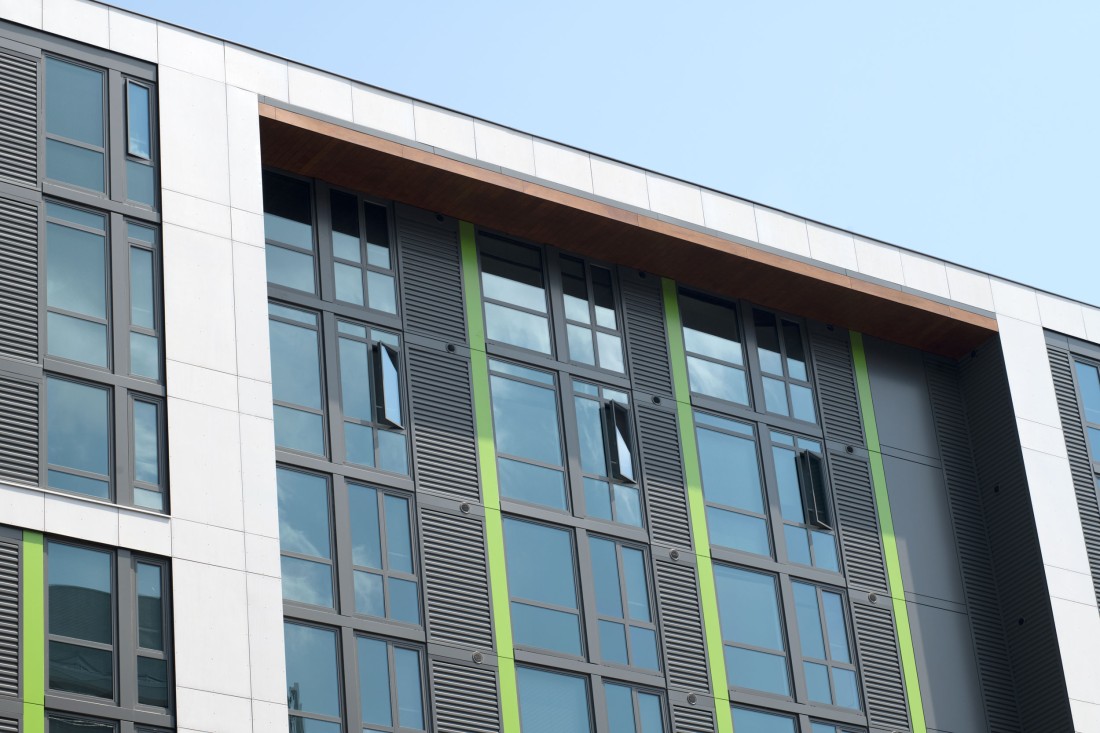 Renamed "Boathouse," the development included an extensive renovation and new construction to accommodate 250 residential units and a contemporary rooftop recreation area that features a pool, outdoor bar, green roofing system, and fitness center. Additionally, the building contains 5,000 square feet of ground-level retail space.
The Class A building features a contemporary façade; the aluminum composite material was specified in three distinct colors. The ACM was fabricated utilizing the team's customizable R4000 Drained/Rear-Ventilated Rainscreen Panel System. This customizable system is tested to ASTM 283, ASTM 330, ASTM 331, and AAMA 509-09 and is NFPA 285 Compliant.
Boathouse, WDG Architecture, CJ Coakley Co. Inc., Aluminum Composite Material, R4000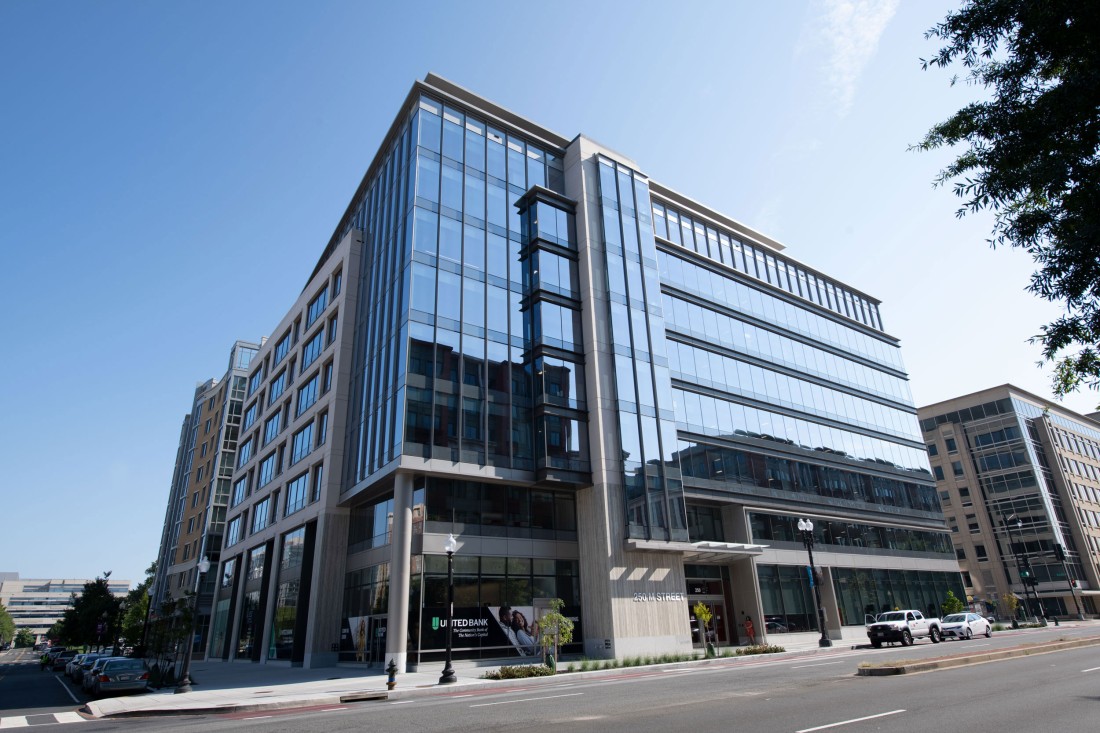 Department of Transportation (DOT) buildings fit the mold for government architecture, often featuring heavily bricked or concrete facades. However, for the D.C. Department of Transportation (DDOT), a more modern façade was designed by the architects at Hickok Cole.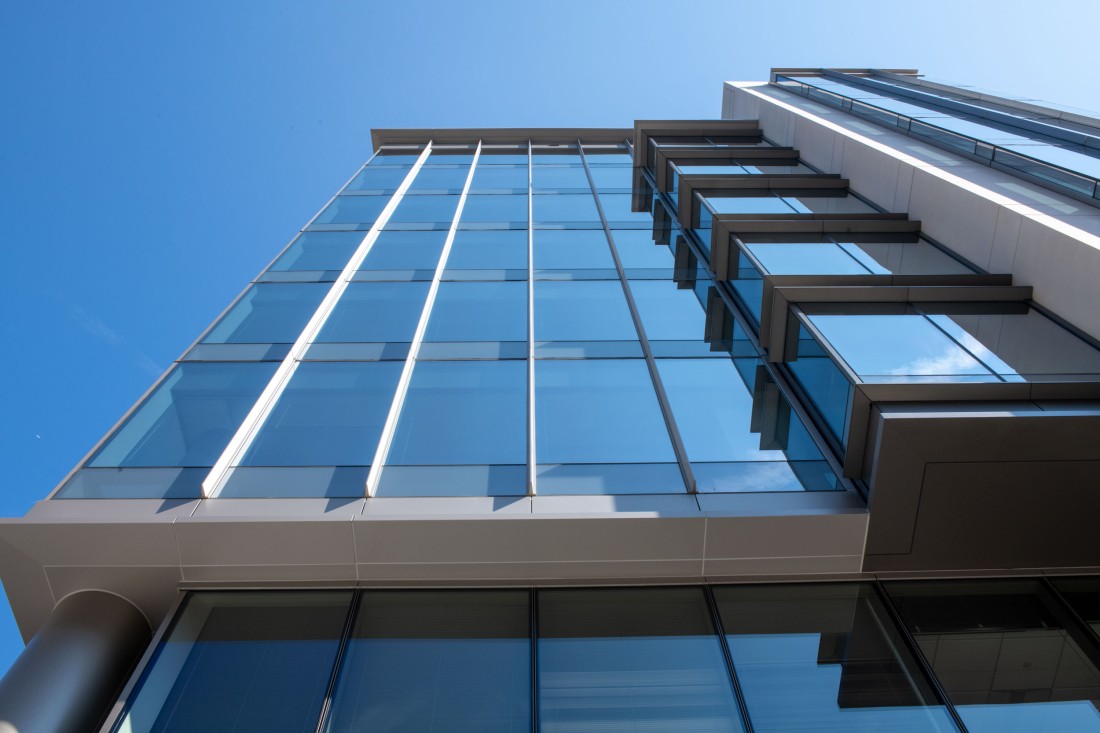 Developed by William C. Smith & Co. Inc., the nine-story building features 180,000 square feet of office space and nearly 7,000 square feet for retail. In addition, the project has earned LEED Gold certification for various sustainable amenities, including a green roofing system and electric car charging stations.
The ACM, in Alucobond Summer Suede and Reynobond Titanium finishes, was fabricated by CEI Materials utilizing the team's W5000 Route & Return Silicone Joint Panel System. CEI Materials' W5000 system offers a weather-tight economical assembly utilizing a closed-cell backer rod, structural silicone joint, and hidden fasteners.
DDOT 250 M Street, Hickok Cole, HITT Contracting, Service Glass, Aluminum Composite Panels, W5000