Shop Talk: Designer Discusses The Major Hospitality Trends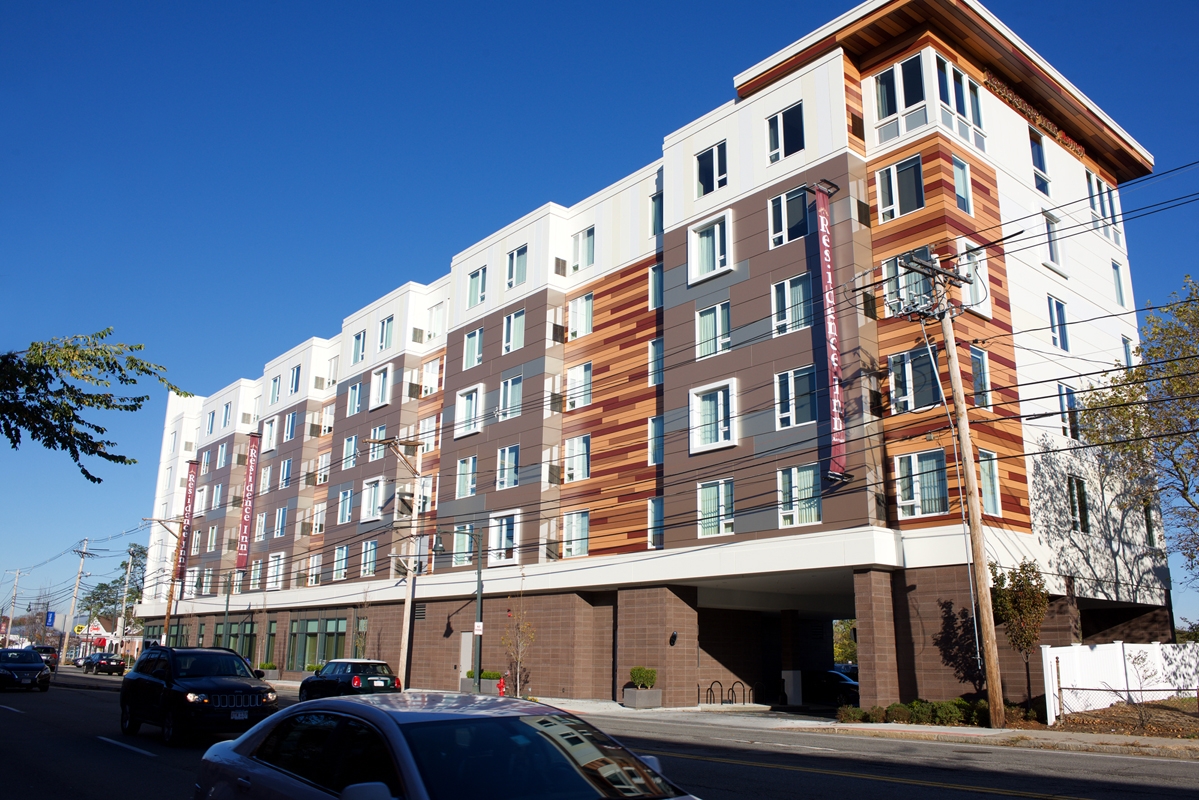 In an article by Cristina Villalón, Co-Founder and Lead Designer at Álvarez-Díaz & Villalón, she discusses over a dozen popular trends in hospitality design. As she describes, the average hotel patron is exceedingly difficult to please, she states, "Their expectations are high. Their appetites, eclectic. And their fingers are ever-busy, hammering on smartphones, sharing every experience—especially unpleasant and disappointing ones…" To accommodate this demanding consumer base, design requirements are purposeful, contemporary and sophisticated.
The Row Hotel At Assembly Row, Autograph Collection, PROCON, CEI Materials R4000, Photo Row Hotel At Assembly Row and JS Photography
As Villalón describes, one popular design trend is sustainability, in fact "the greener the better." She explains that we will continue to see a movement towards sustainability but also a connectivity between guests and local culture. As she explains, "We will see more sustainable eco-friendly practices that support sustainability and connect guests to the local culture and history, among them natural light, solar panels, recycled wood, organic materials, hourglass timers in showers, locally handcrafted items and repurposed furniture."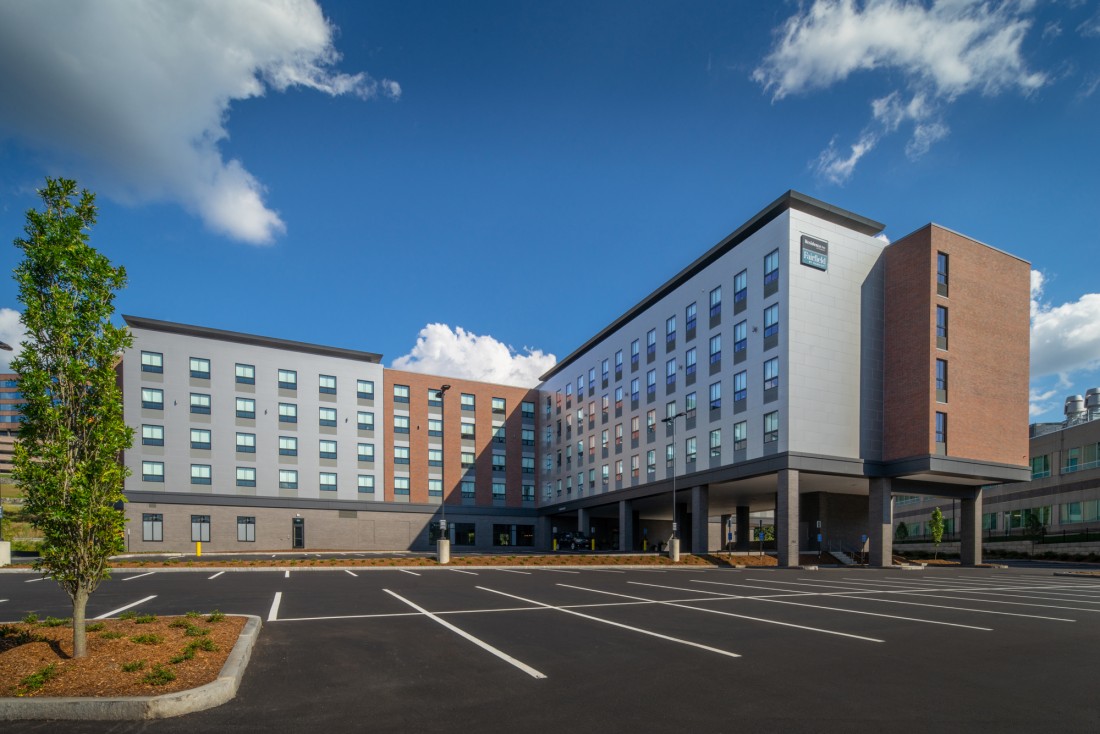 Residence Inn/Fairfield Inn Suites, PROCON, CEI Materials W5000, Photography by Residence Inn/Fairfield Inn Suites Marriott Boston Waltham and JS Photography
A second trend is the idea of extended stays and producing the "Home Sweet Home" environment. Certain brands have mastered the extended stay arena by featuring kitchenettes and other amenities that appeal to the longer-term guest. Villalón describes the importance of interior elements as well to produce "a more natural, hospitable feel."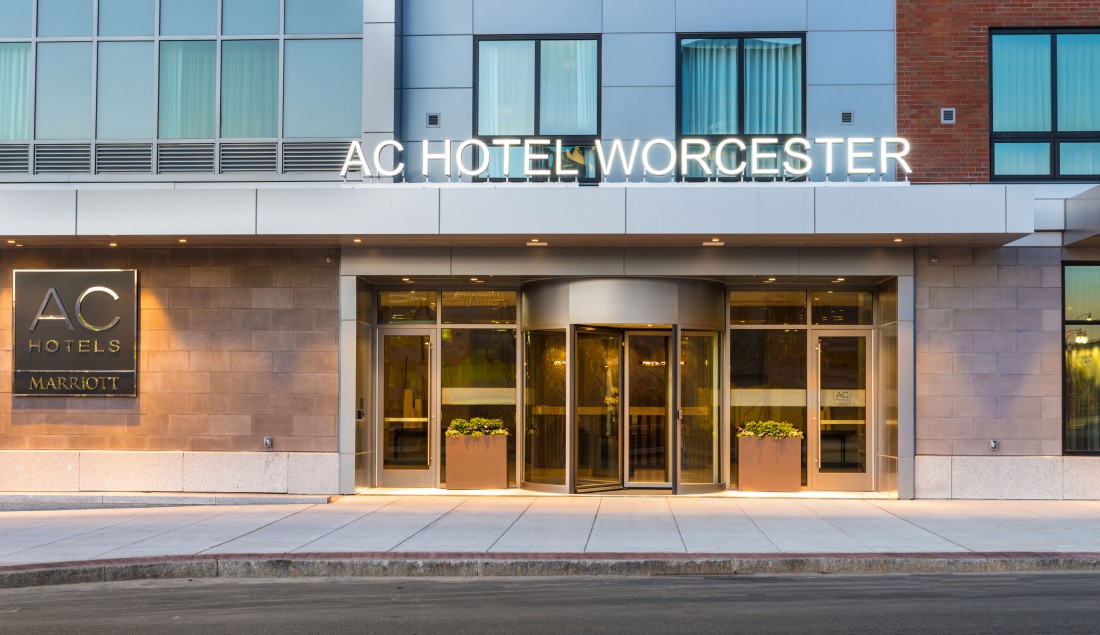 AC Hotel Marriott, Worcester, MA, PROCON, CEI Materials, Photography AC Hotel Worcester and JS Photography
Another trend, according to Villalón, is this movement towards encompassing storytelling design through both interior and exterior elements. She explains, "Expect to see natural materials, cool tones flowing into warm ones, neutral colors and metal finishes." This contemporary building notion provides an unexpected design. She further describes, "A mash-up of contemporary styles will produce unpredictable, whimsy environments, driven by storytelling that is integrated throughout the design and that helps create the kind of genuine and engaging experiences that guests, especially millennials, seek."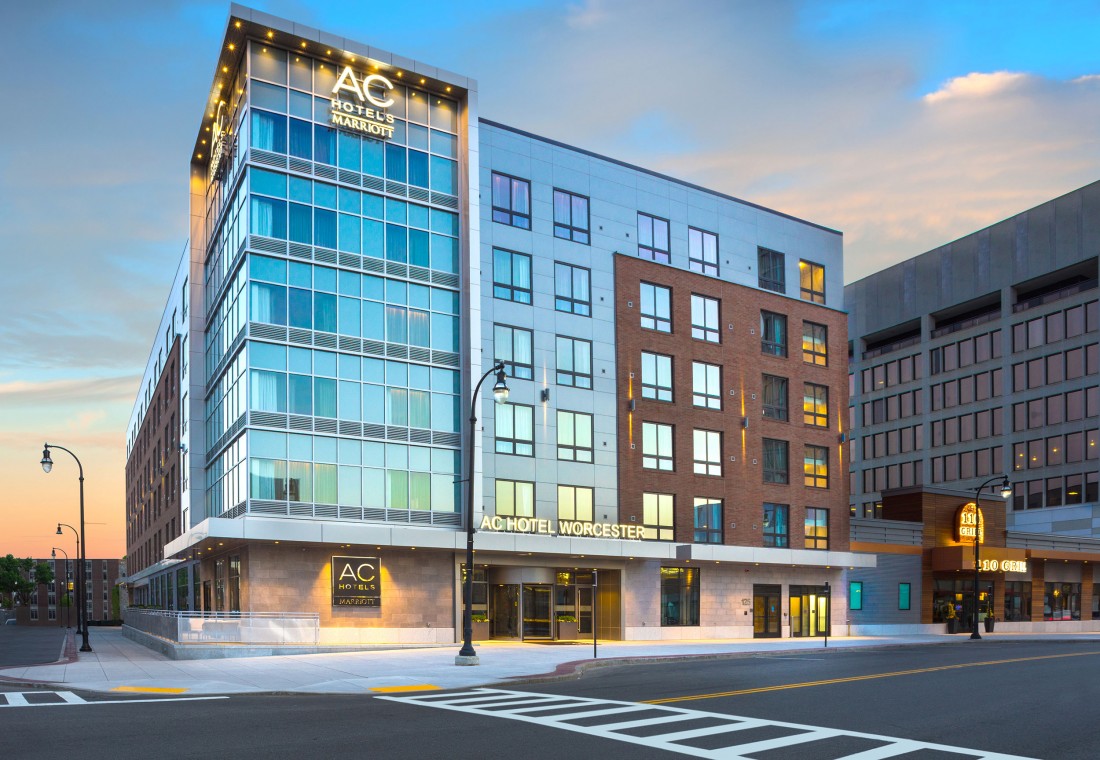 AC Hotel Marriott, Worcester, MA, PROCON, CEI Materials, Photography AC Hotel Worcester and JS Photography
In her discussion of trends, Villalón describes the importance of smart technologies, site-integration and biophilic design, to name a few. Hospitality is a competitive marketplace, requiring designers to constantly adapt to trends that will provide the spaces guests yearn for. With any architectural market, these spaces are inhabited by people, every design puts people first, creating the most personalized, sustainable and contemporary spaces imaginable.