Modern Arizona Church Showcases Contemporary Design To Parish And Community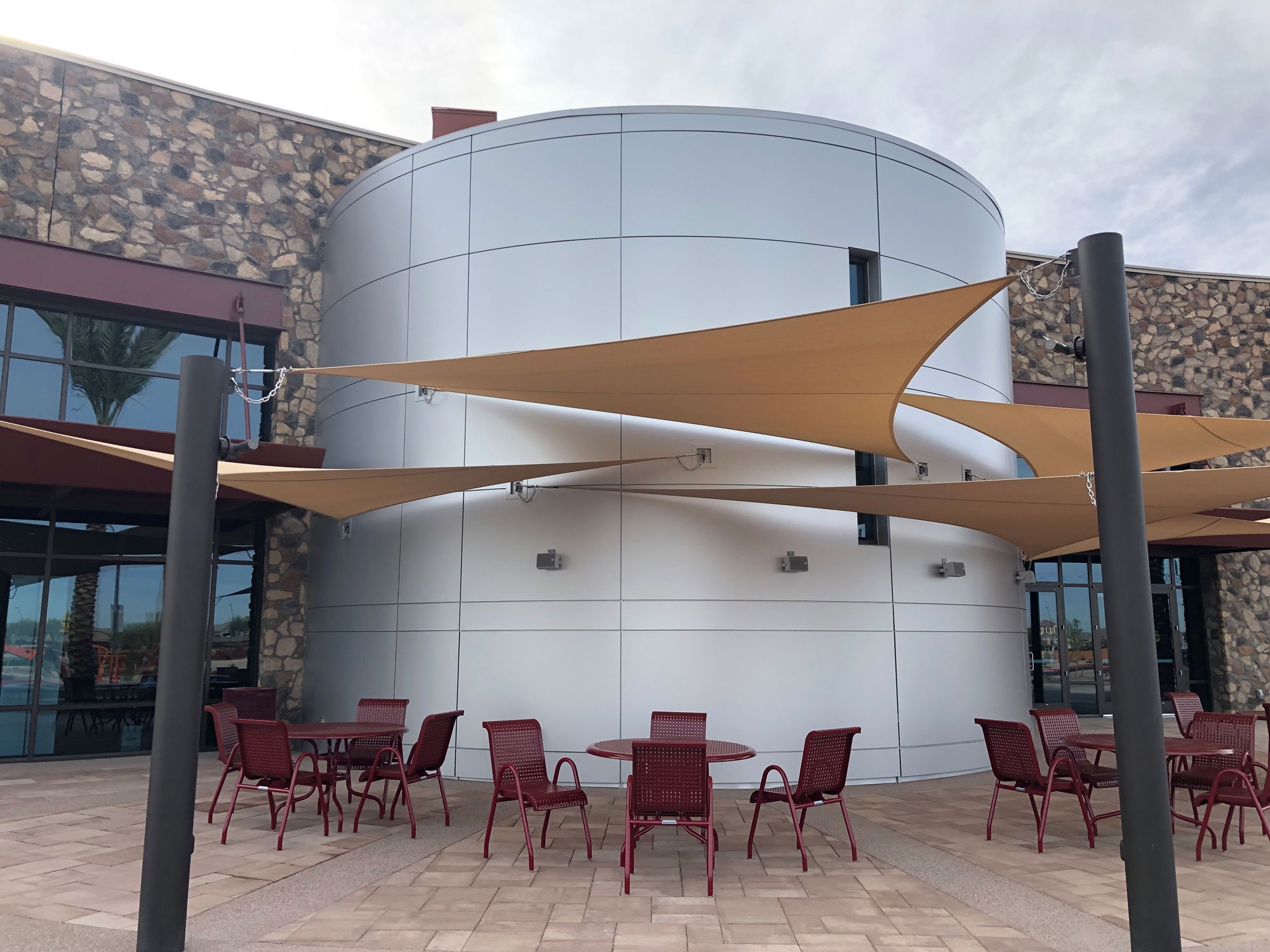 | | |
| --- | --- |
| Project Name: | Central Christian Church |
| Location: | Queen Creek, Arizona |
| Architect: | Todd & Associates |
| Client: | AARA Architectural Metals |
| CEI Materials System: | R4000 |
| Products: | metal composite material (MCM) |
| Photography: | CEI Materials |
Religious or sacred architecture are some of the most cherished buildings in the world. The construction of places of worship has a long-standing history in humanity where each culture puts an enormous amount of resources into their creation. Meant to last a considerable amount of time, some of the earliest examples of religious architecture are still standing.
These examples date back to Ancient Egyptian, Classical Roman, Islamic, and Hindu Temple Architecture. Then there is a movement of Christian architecture with Medieval, Gothic and Renaissance styles. Which lead the way in the 20th century for the movement of modern and post-modern religious design.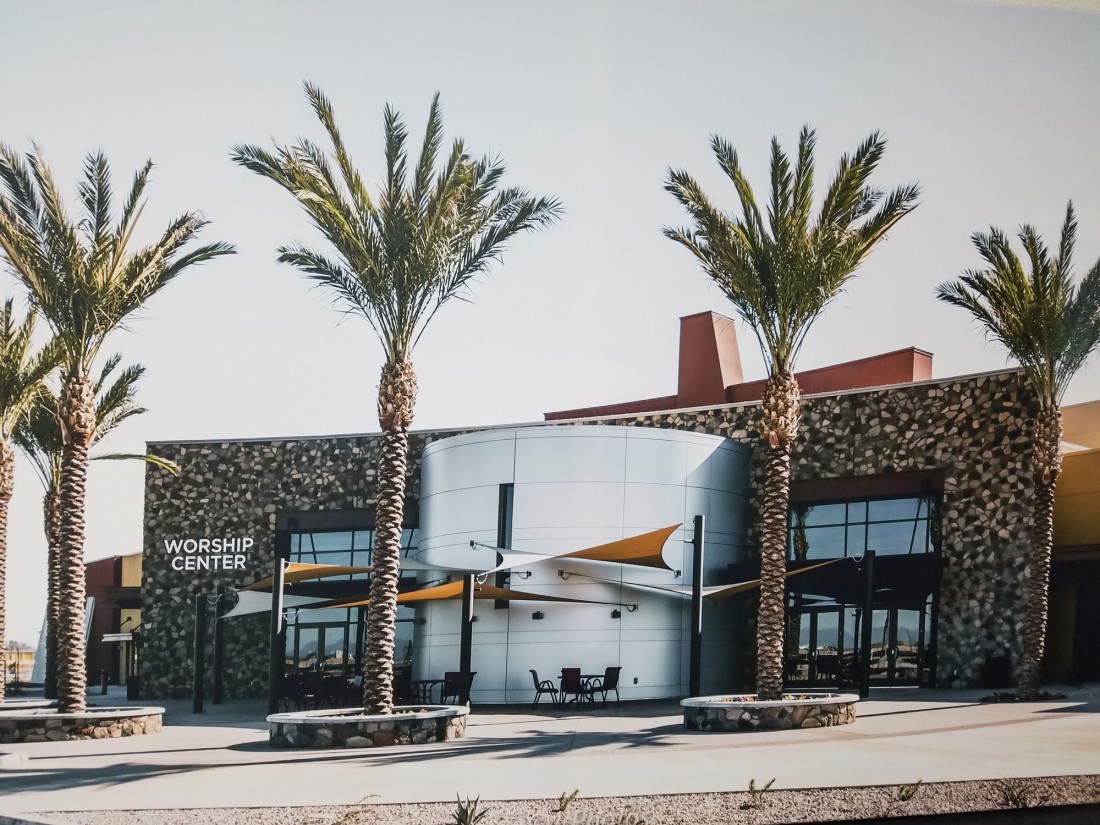 The new Central Christian Church in Queen Creek, Arizona sits on a 40,000 square-foot space where parishioners can enjoy a 750-people auditorium, café and classroom space. The previous church facility could not accommodate the growing community. As Central Christian Church's Creative Director, Bri Johns, explains, "It's the same church and same great community, but now we have a new place to call home. This new space is in a great, central location, and it will allow us to better accommodate our growing East Valley church community and help us become even more active in-service projects that support the town and residents of Queen Creek."
Traditional religious architecture often features a single source material like stone or brick. In the movement towards modernity, contemporary building materials were brought into play. Often these structures now utilize shared wallspace exteriors with single skin or metal composite components. For the Central Christian Church, the architects at Todd & Associates specified metal composite material (MCM) for the building's cylindrical segment.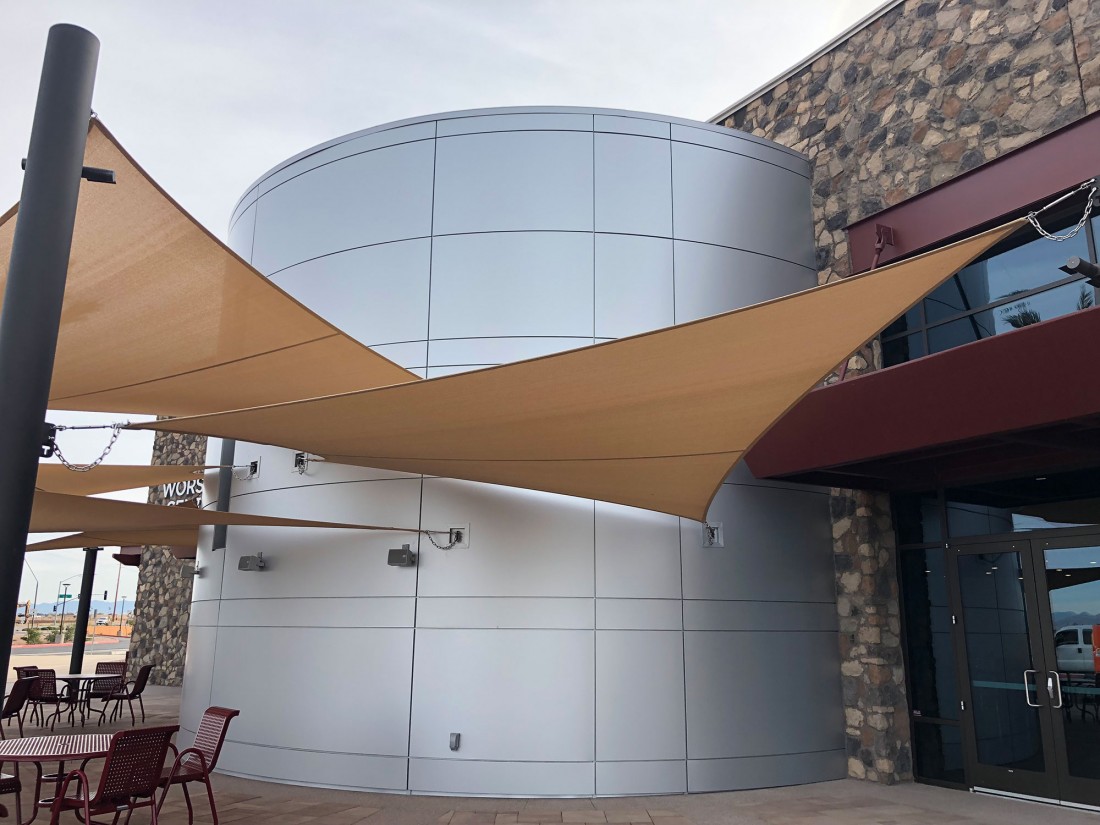 The MCM was fabricated by CEI Materials utilizing the team's customizable R4000 Drained/ Rear-Ventilated Rainscreen Panel System. The use of metal offers a balance to the exterior stonework, providing a modern accent. The use of multiple building materials offers the church the ability to showcase a movement towards more progressive design.