Michigan Hospital Receives Much Needed Renovation And Expansion To Modernize Facility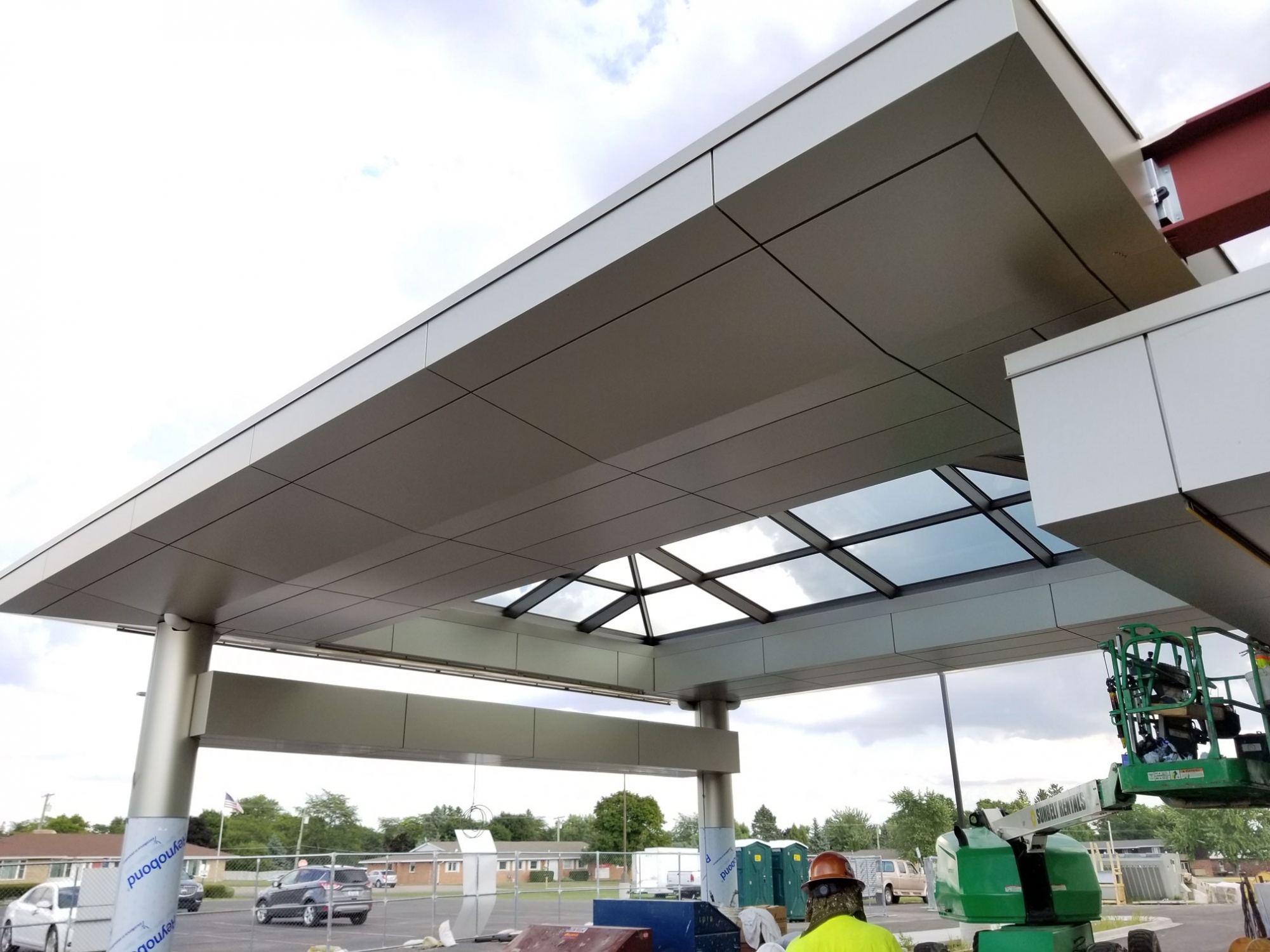 | | |
| --- | --- |
| Project Name: | Hills & Dales General Hospital |
| Location: | Cass City, Michigan |
| Architect: | Ghafari Asociates |
| General Contractor: | Spence Brothers |
| CEI Materials System: | R3000 |
| Products: | metal composite material (MCM), corrugated panels |
| Photography: | Installation shots via CEI Materials, Completion shots courtesy of Hills & Dales General |
The Hills & Dales General Hospital has been a pillar in the Cass City, Michigan community for nearly 60 years. However, the hospital was in need of renovation, updating, and expansion. As healthcare needs change, hospitals are required to modernize their facilities, allowing better quality experiences for patients. For the extensive renovation, Ghafari Associates were commissioned for design and implementation.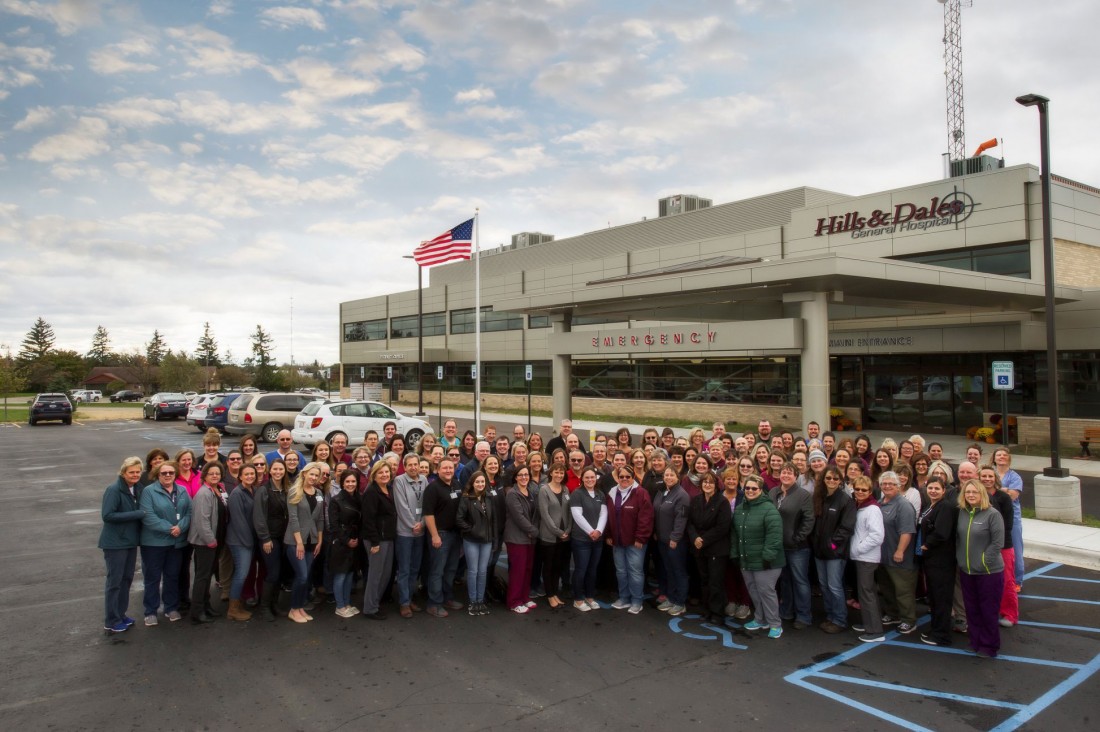 Photograph: Hills & Dales General Hospital
As the architects describe, "We worked closely with the hospital to understand their patient base, service offerings, and facility needs. Together, we developed a plan for facility expansions and upgrades that will give their physicians and administrators the space to provide better care to their patients."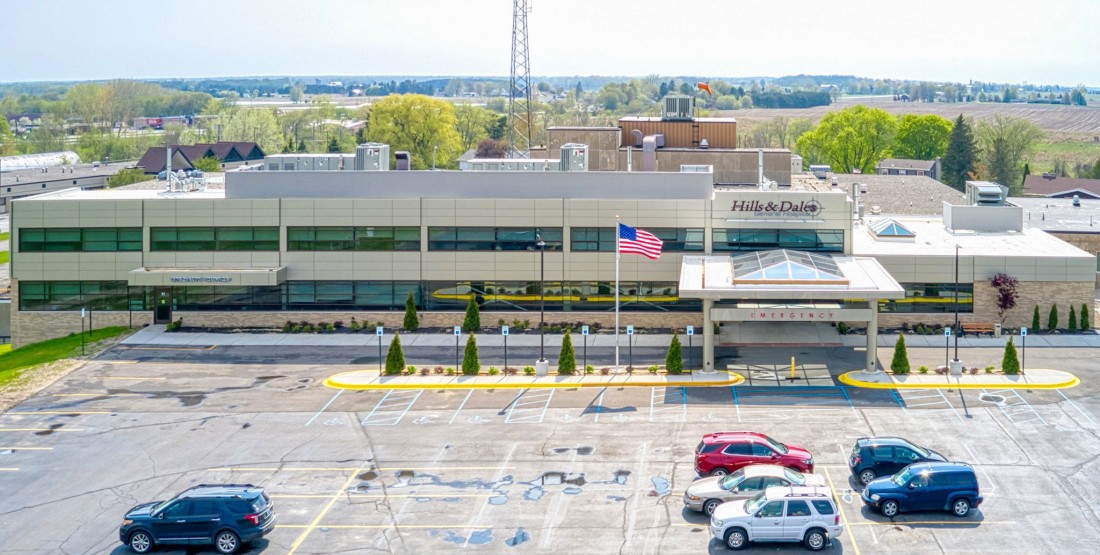 Photograph: Hills & Dales General Hospital
In their evaluation, the architects reviewed the 147,000 square-foot facility that features the three-story hospital building and ten clinics. What they discovered was the need to expand 12,000 square feet and 16,000 square feet in renovated space.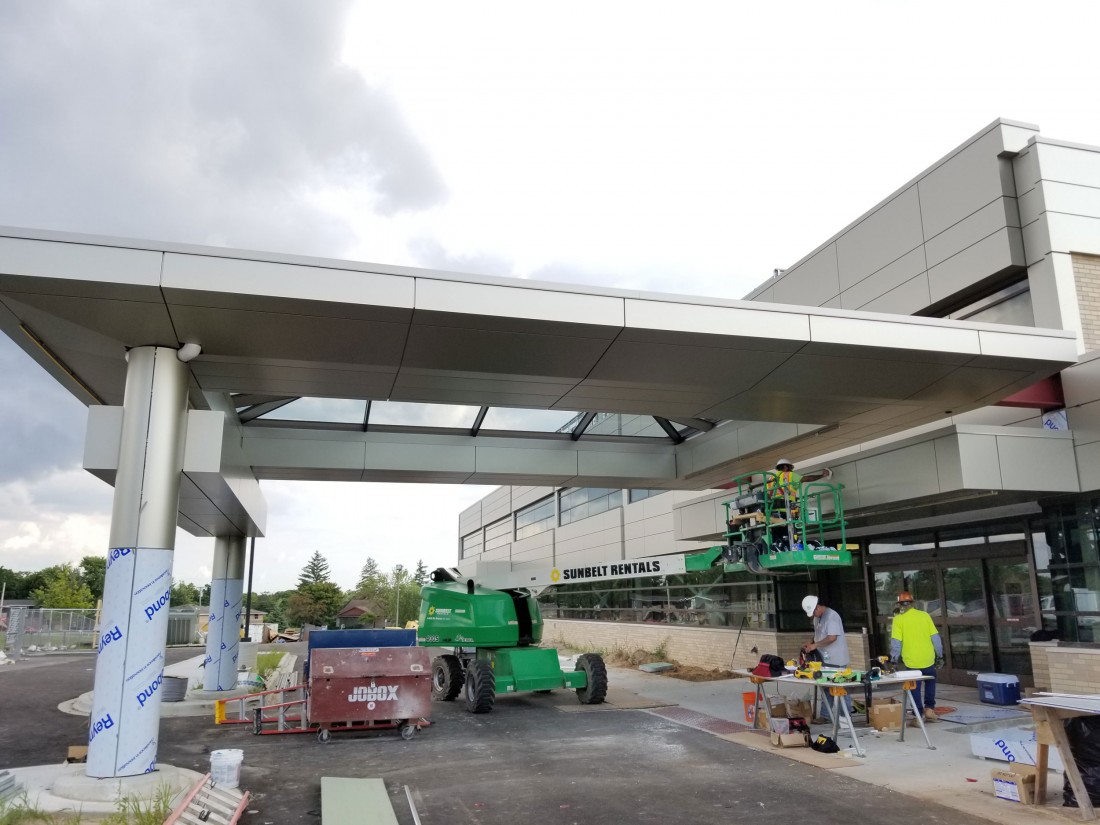 "In addition to expanding the facility's capacity, our plan will relocate some of the hospital's administrative functions to provide a consolidated physician practice. The plan also adds a new, more welcoming canopied entrance that will house a lobby, private registration area, and a gift shop," the architects further describe.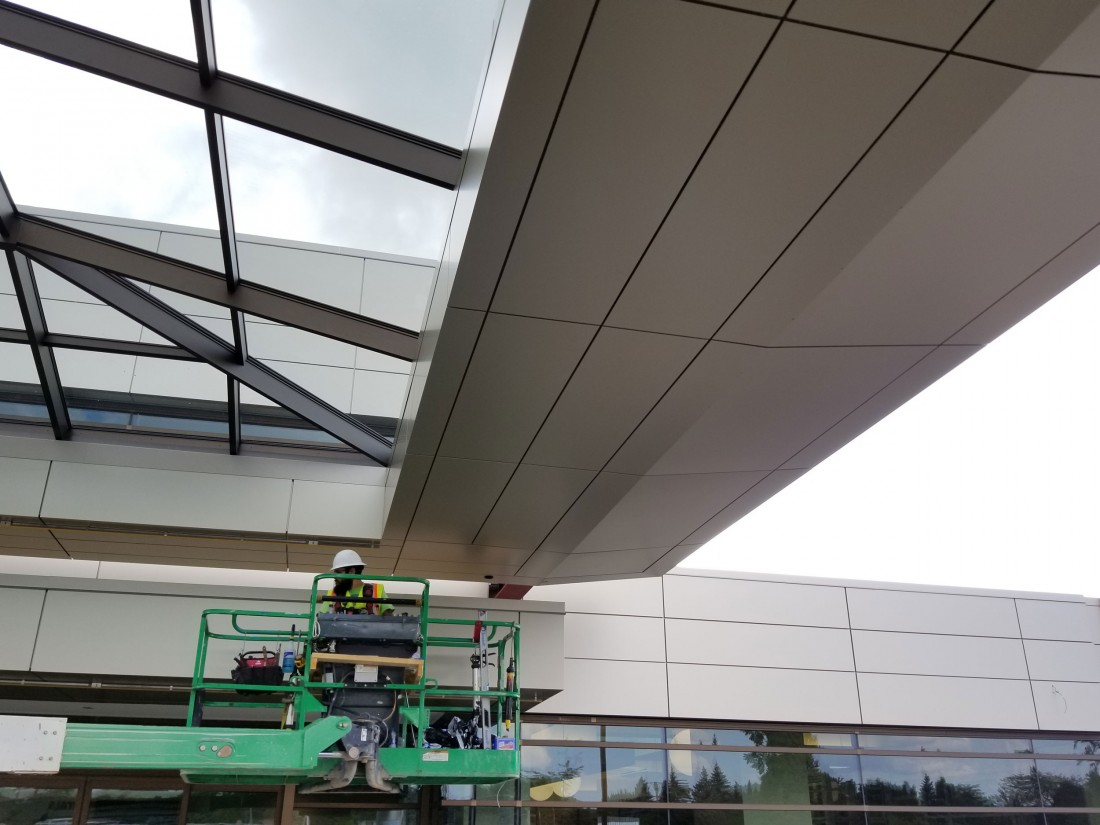 Working with the general contractors at Spence Brothers, CEI Materials completed the metal fabrication of the exterior components. The metal composite panels featured on the façade were fabricated utilizing the R3000 Pressure Equalized Rainscreen System. Additionally, the project utilized corrugated metal panels.