Corporate Office Campus Features Twin Buildings With State-Of-The-Art Design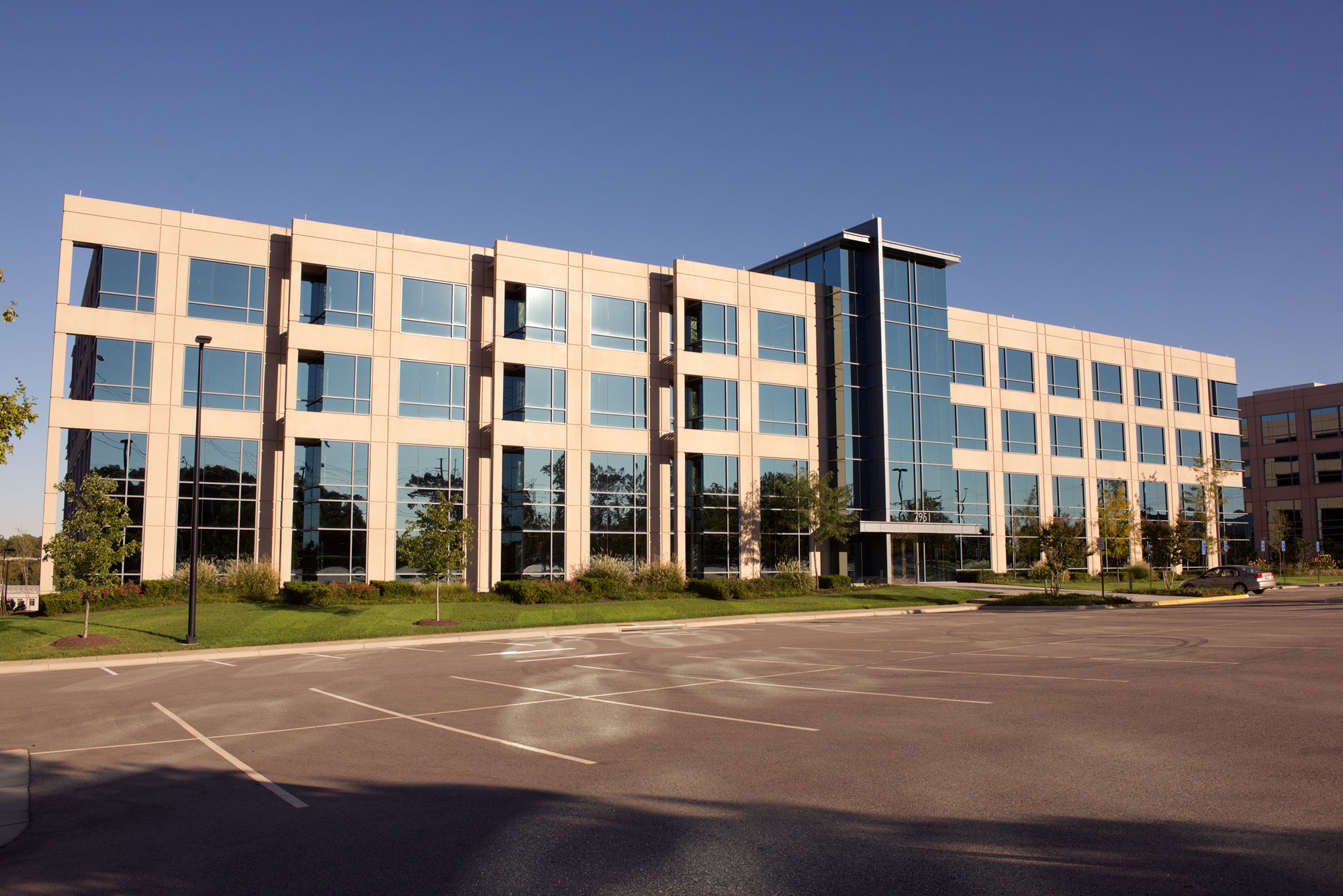 | | |
| --- | --- |
| Project Name: | Belvoir Corporate Campus |
| Location: | Springfield, VA |
| Architect: | Herring & Trowbridge Architects |
| General Contractor: | L.F. Jennings, Inc. |
| Products: | Metal Composite Material (MCM) |
| CEI Materials System: | R4000 |
| LEED Certification: | LEED Silver |
| Photography: | CEI Materials |
The Belvoir Corporate Campus in Springfield, Virginia was completed in 2014. The campus was designed with the intent of creating a state-of-the-art office complex in a prime Northern Virginia defense corridor. The campus is positioned between Fort Belvoir and the National Geospatial-Intelligence Agency (NGA) and is meant to attract government tenants, contractors or other similar organizations.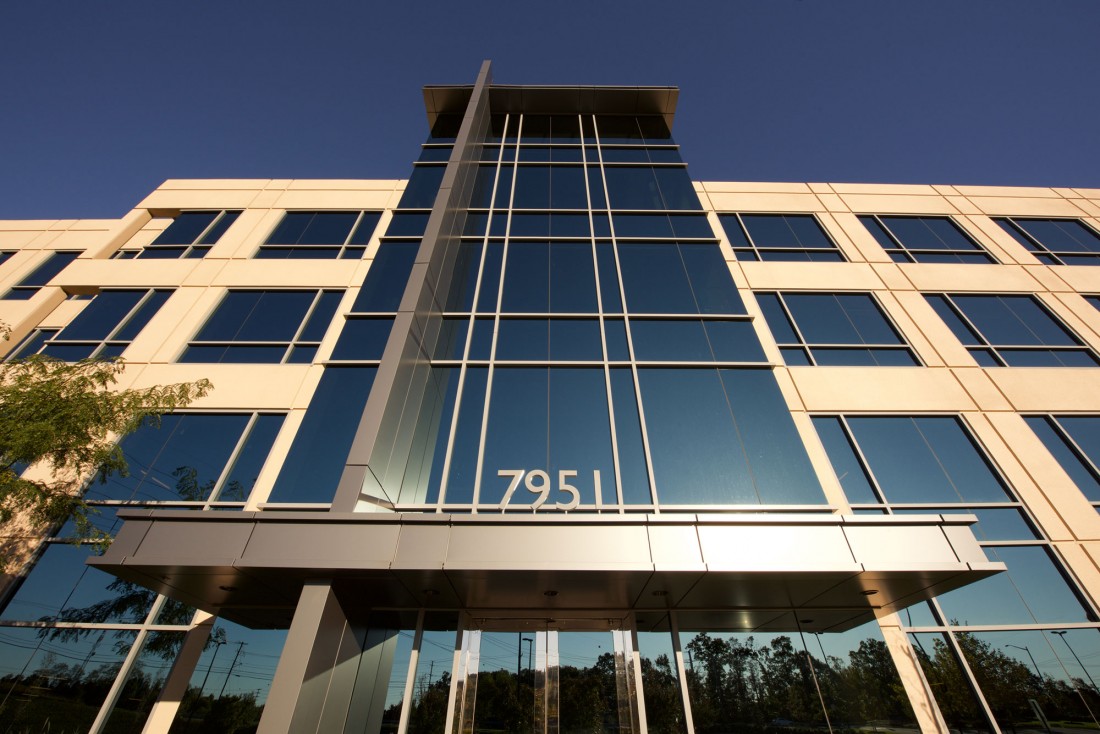 The complex consists of two four-story facades, each measuring 110,450 square-feet, are twins in both design and functionality. The buildings were designed within LEED-Silver standards by the architects at Herring & Trowbridge, paying particularly close attention to daylighting as a focal design element.
"Each building features efficient, Class-A space," the architects describe, "…stunning architectural design, cutting-edge sustainable strategies, and a carefully conceived site that creates an engaging environment for tenants are all highlights of the new Belvoir Corporate Campus."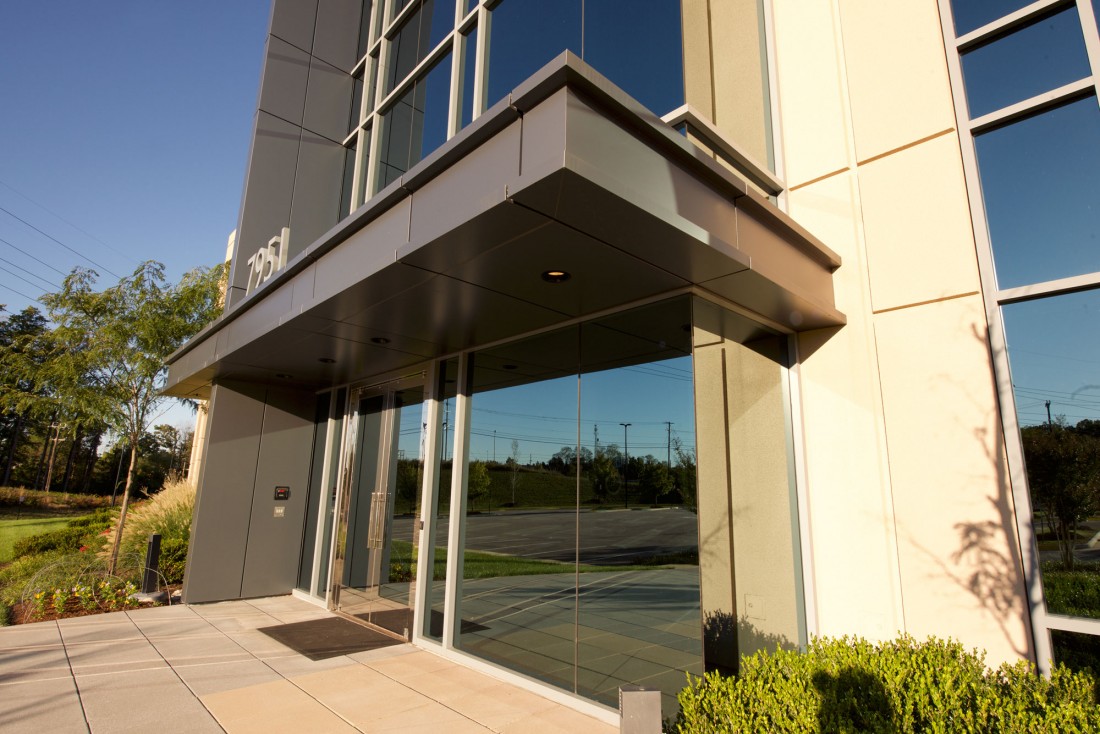 The heavy glass façade features nine-foot floor-to-ceiling windows with interior accents that provide warmth with natural building materials such as stone and timber. Additionally, the interior features flexible floor plans to accommodate tenants and spacious lobby areas as well.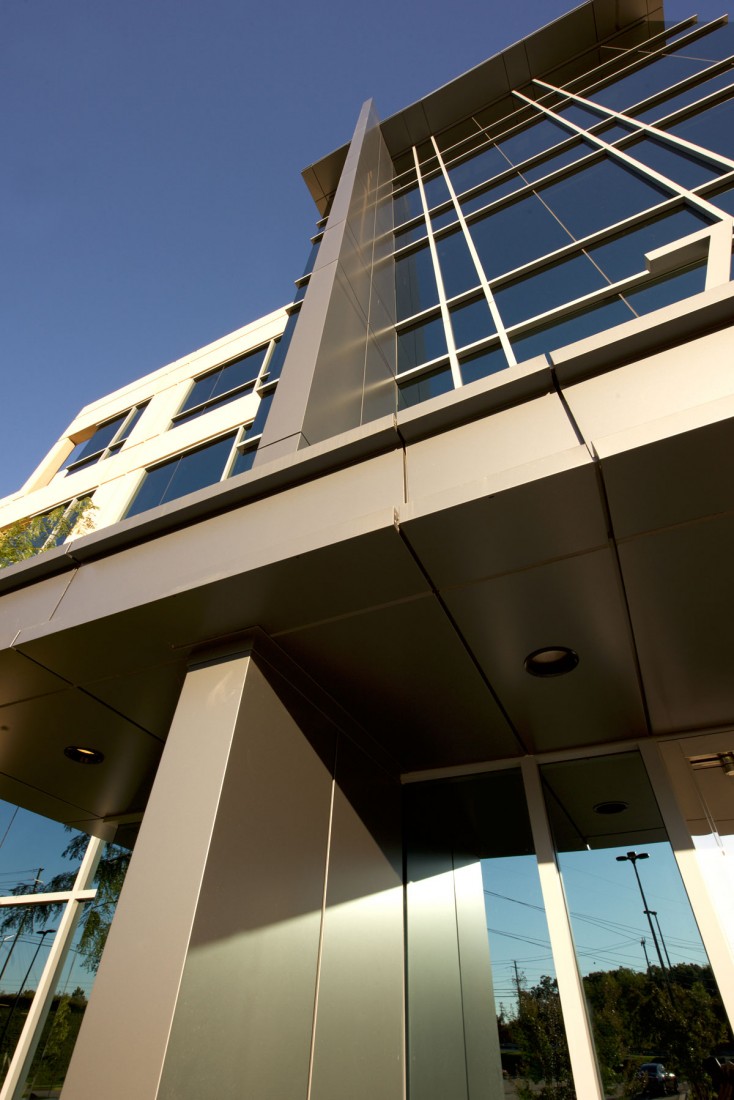 The exterior features a bronzed-toned metal composite material that was fabricated by CEI Materials. The panels were fabricated using CEI's R4000 Drained/ Rear-Ventilated Rainscreen Panel System. The team at CEI worked closely with the general contractors at L.F. Jennings, Inc. to complete the project within time and budget constraints.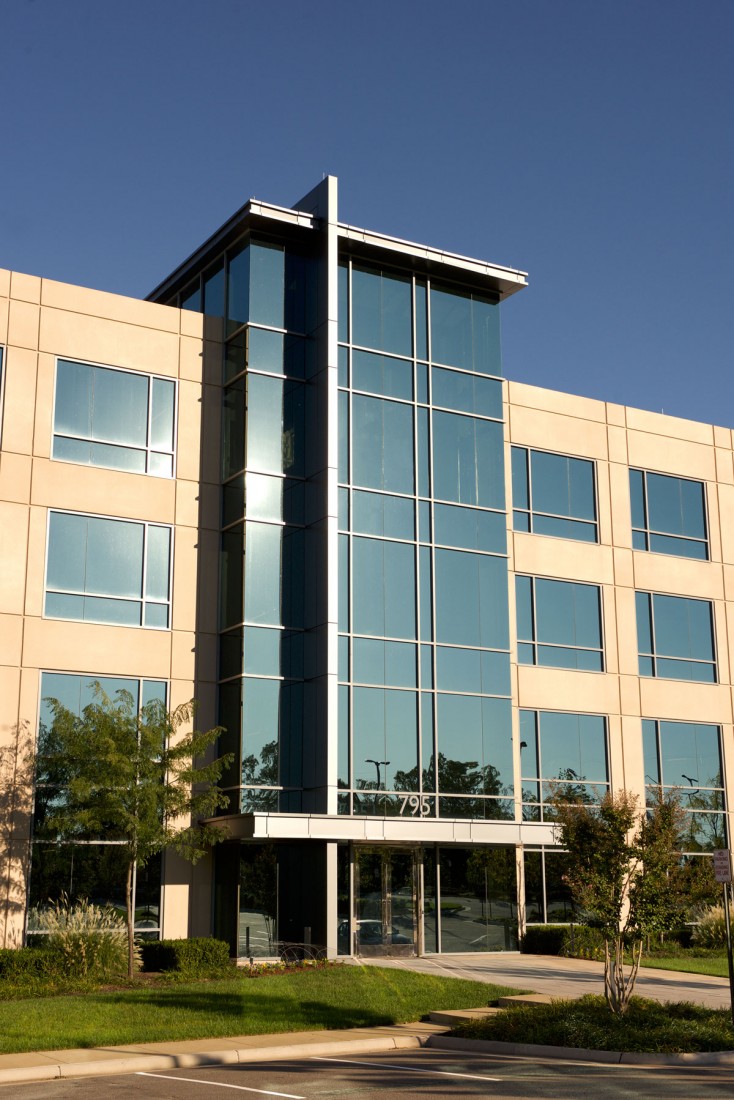 The metal composite panels frame each building's entrance, serving as a great contrasting element against the building's neutral tone. The entrance canopies flow upward towards the top of the structure, visually breaking up the large facades. With the reflective and tinted windows that cover a large portion of the exterior, natural light playfully interacts with both the glass and metal components across the buildings' facades.