Company's Metal Composite Redesign And Renovation Showcases Their Commitment To An Innovative Future
| | |
| --- | --- |
| Project Name: | Maxitrol |
| Location: | Southfield, MI |
| Architect: | Landry + Newman Architecture |
| General Contractor: | G. Fisher Construction Company |
| CEI Materials System: | R4000 |
| Products: | MCM |
| Photography: | CEI Materials |
Maxitrol specializes in manufacturing precision gas control systems with a profound history dating back to 1930. Architect Ivan Cuthbert built the company's over eight-acre Michigan-based headquarters in 1960. In 2012 the company invested nearly $3 million for a much needed renovation and expansion of their corporate campus led by the architects at Landry + Newman of Birmingham, MI.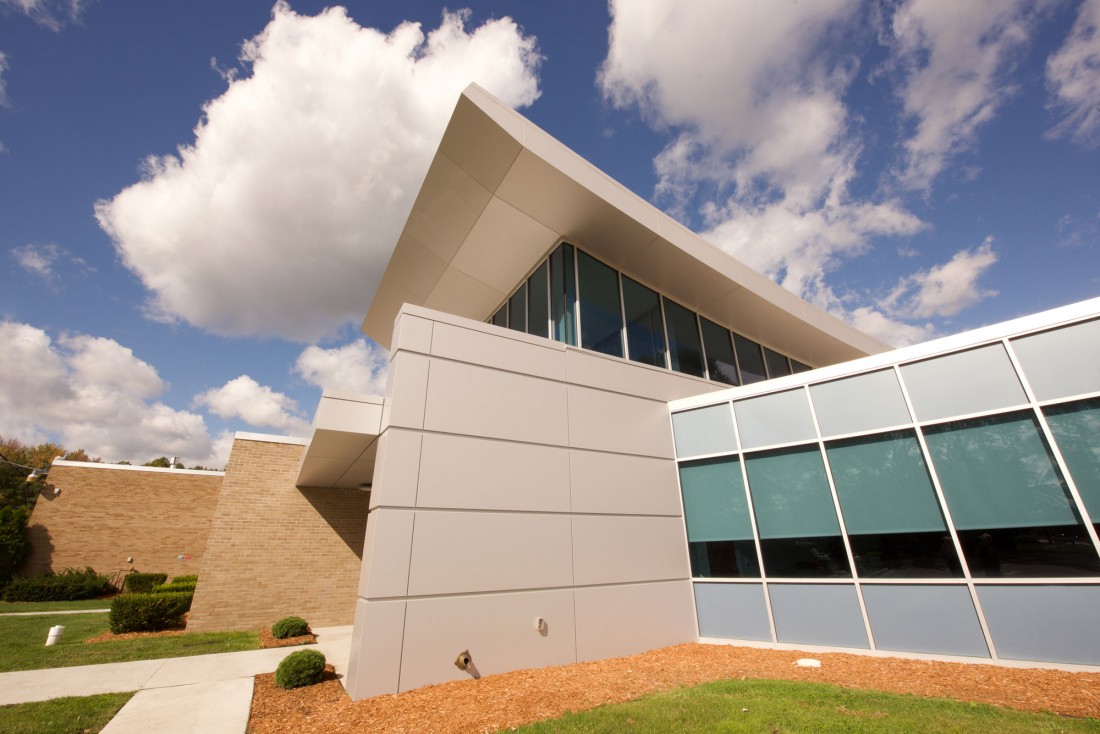 While the original headquarters housed various administrative, sales, customer service, and manufacturing departments, the renovation of 14,000 square feet of the facility "met the technological and growth demands of the company," Maxitrol representatives explain. The renovation included modifications to office and laboratory space, the purposeful redesign showcases the company's trajectory towards an innovative future. The company has had a series of smaller renovations since the 1970s, but nothing of this magnitude.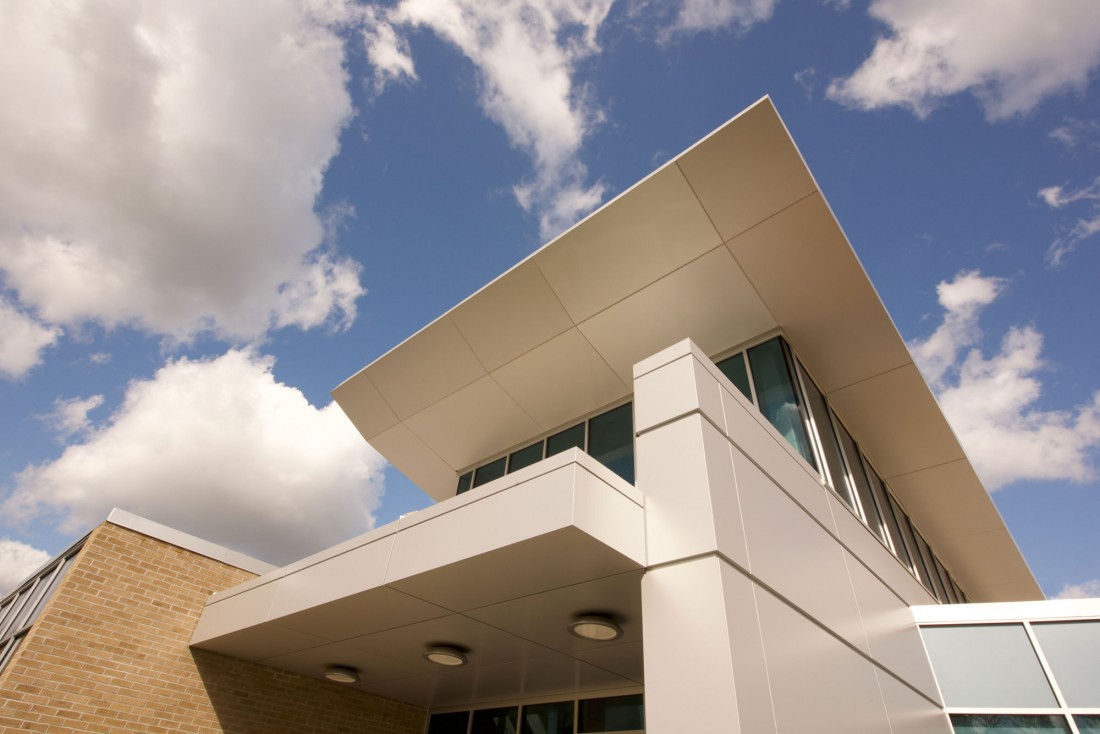 Maxitrol President Bonnie Kern-Koskela explains, "Our controls must work seamlessly and efficiently with the customer's equipment designs. It's critical to the development of energy efficiency solutions. Maxitrol control systems currently under development are quite complex and research-intensive. These improvements to our facilities will greatly enhance Maxitrol's testing and design capabilities."
The 11,000 square-foot addition features communicative spaces for employees and also provides additional space for R&D, training, testing and engineering. The new design allowed the company to hire nearly 100 additional employees.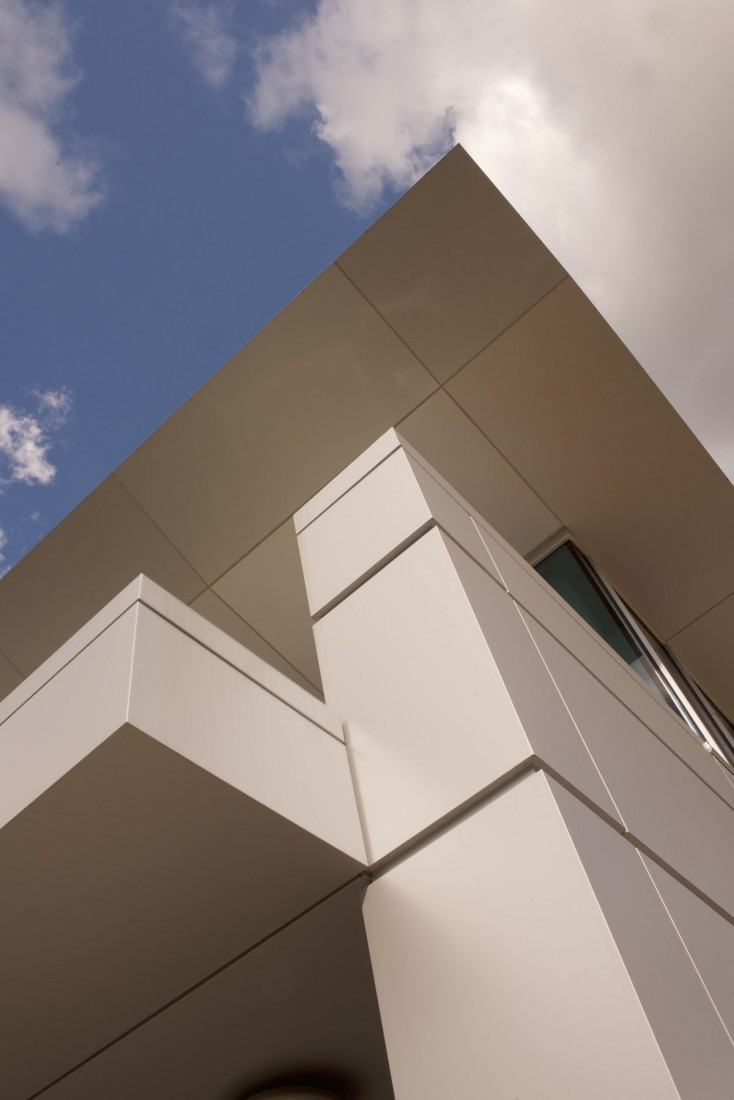 The shared-wall exterior design utilizes a variety of exterior cladding materials. The natural stonework and large window treatments are contrasted by the use of neutral-toned metal composite material (MCM). CEI Materials worked closely with the general contractors at G. Fisher Construction Company to complete various exterior and interior design components.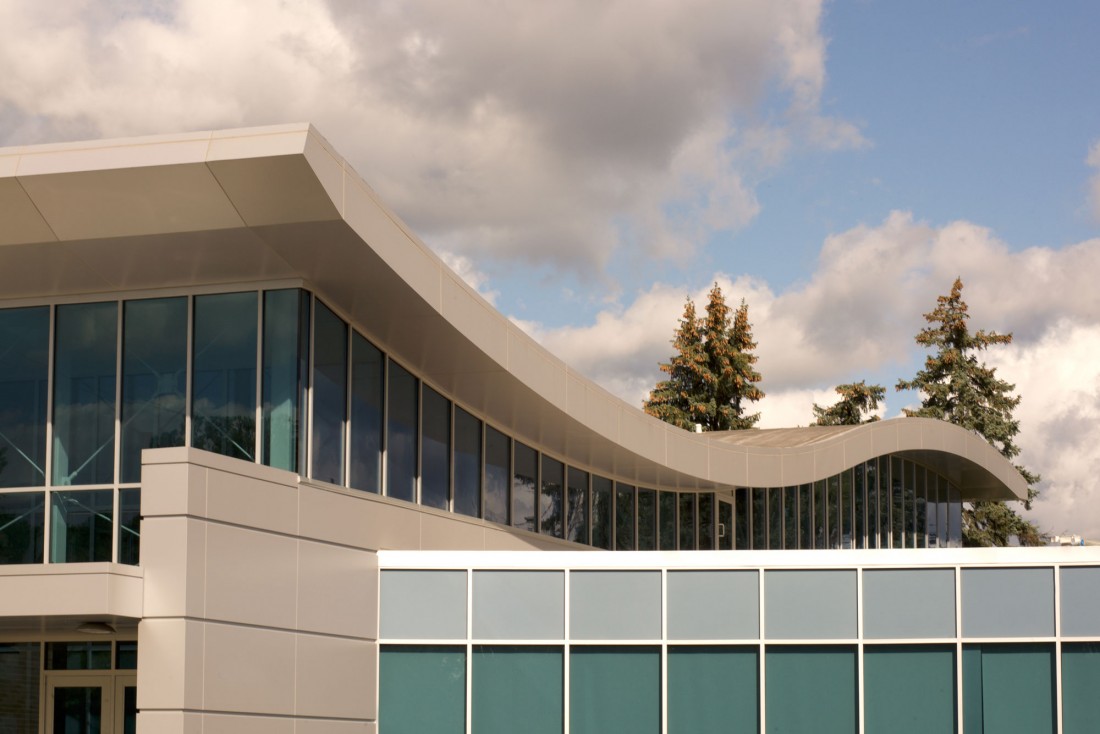 The free-flowing movement of the façade was achieved through CEI Materials' innovative 3D scanning technology. Project Manager and COO of CEI Materials, Jason Sherrill, describes, "The radius fascia soffit, having joints that aligned with the window mullions, could have only been achieved through the use of 3D scanning technology."
3D Laser Scanning is a non-contact technology that digitally captures the shape of physical objects using a line of laser light. These scanners capture an object's exact size and shape and create "point clouds" of data, which can then be imported into BIM software. This method allows for complex designs to be achieved with greater ease and less error.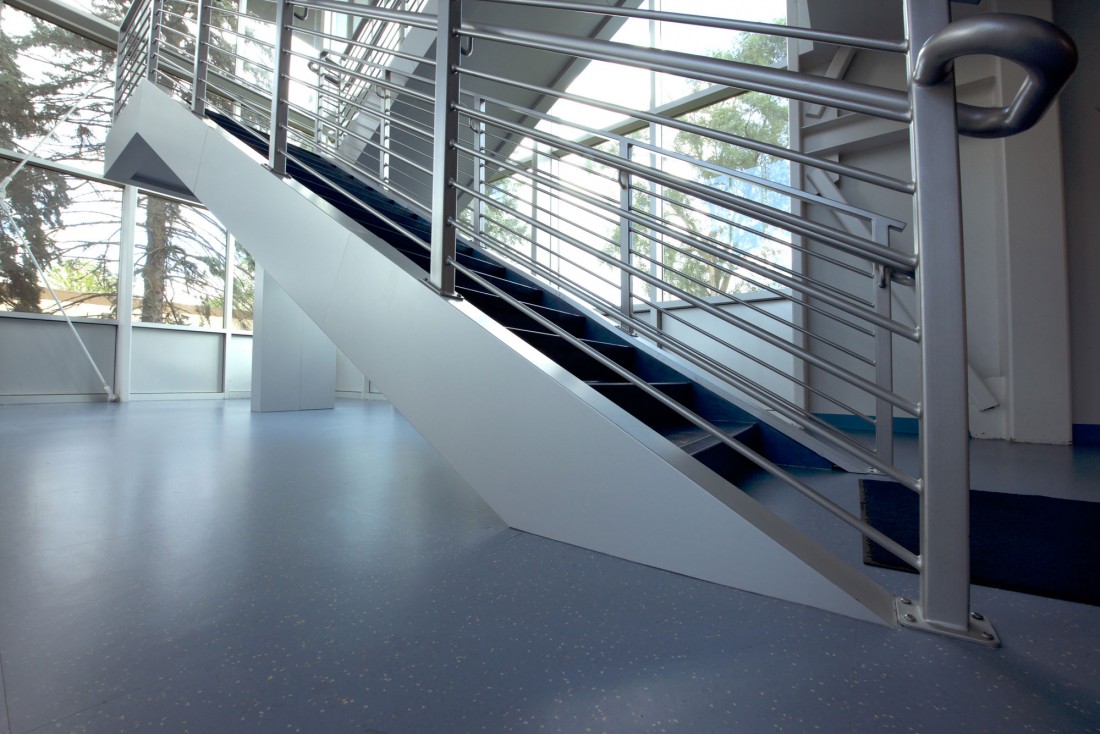 Additionally, MCM was utilized on the interior as well, showcasing the company's forward-thinking initiatives through the use of futuristic metal design. CEI Materials fabricated the metal components utilizing the R4000 Drained/ Rear-Ventilated Rainscreen Panel System. This system offers rain screen technology with varying joint widths.