Commercial Office Space Attracts Tenants With Energy-Efficiency And Stunning Exterior Design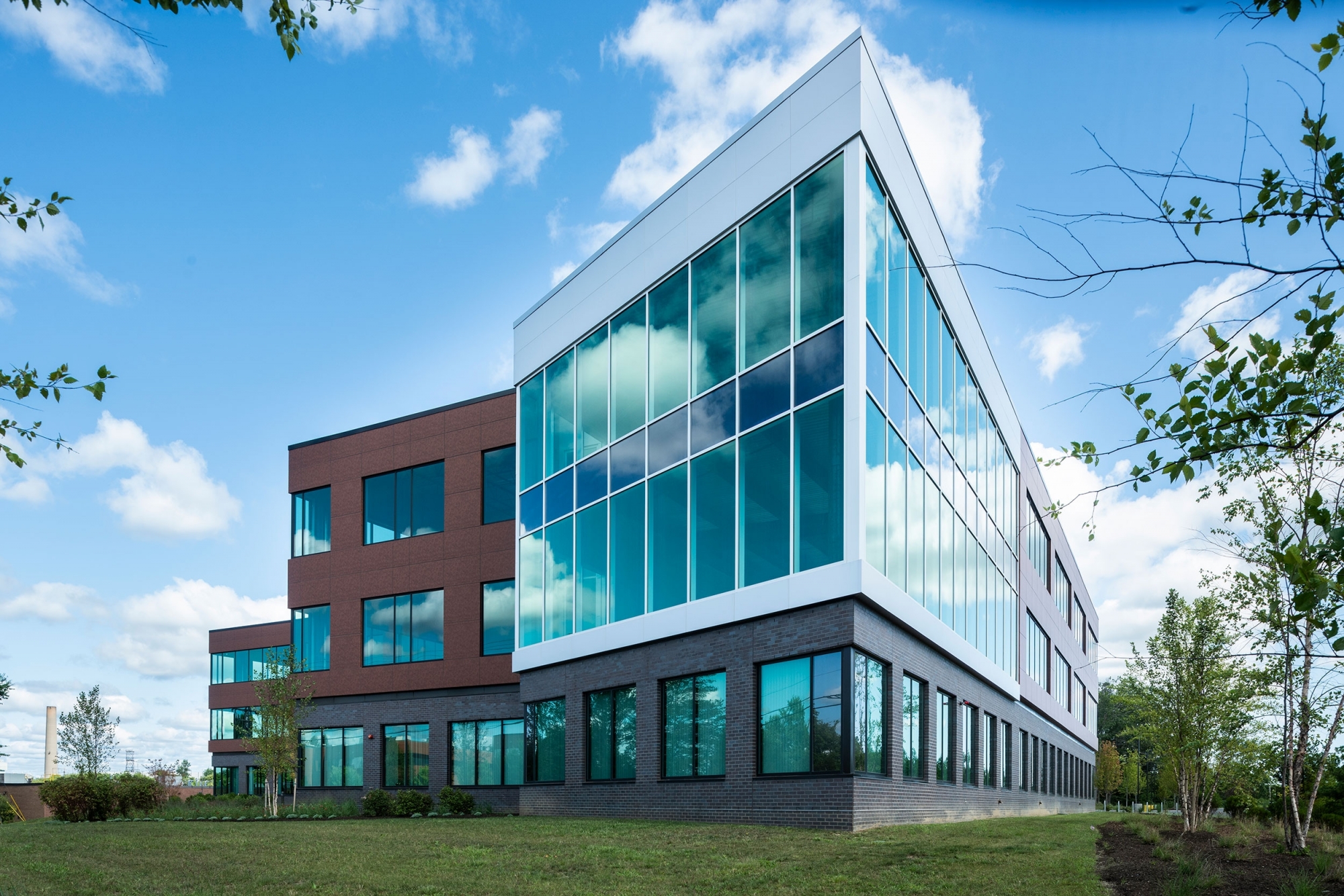 | | |
| --- | --- |
| Project Name: | 235 Commerce Way at 75 Portsmouth Blvd |
| Location: | Portsmouth, NH |
| Architect/General Contractor: | PROCON, Inc. |
| CEI Materials System: | W5000 |
| Products: | metal composite material |
| Photography: | JS Photography |
| Category: | Commercial, Office Design |
The property at 75 Portsmouth Boulevard in New Hampshire is a contemporary commercial office space by local developers The Kane Company and design-build architects PROCON. The building, which features three-stories over 65,000 square-feet, sits on the prominent corner of Commerce Way and Portsmouth Boulevard.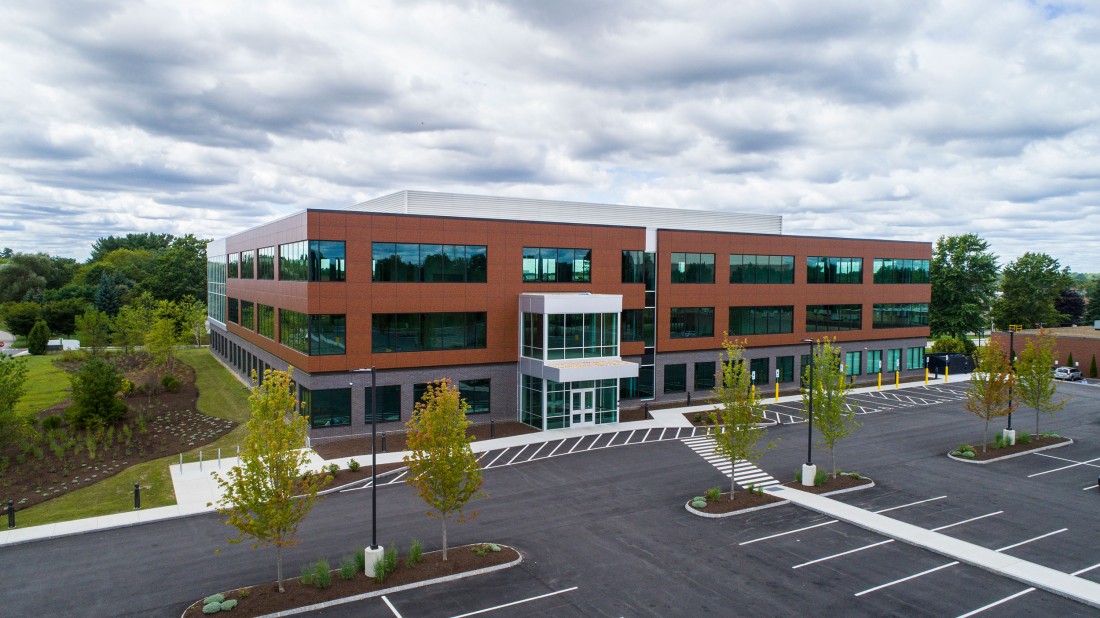 The building attracts prospective tenants with its flexible floor plans and energy-efficient design elements. PROCON provided the architectural services for the project, as well as construction services. The team designed the exterior utilizing welcoming brick elements and a combination of titanium and "russet-toned" metal panels. The entrance is arresting with Solarban tinted glass that reduces harmful rays while allowing natural light to penetrate the building's lobby.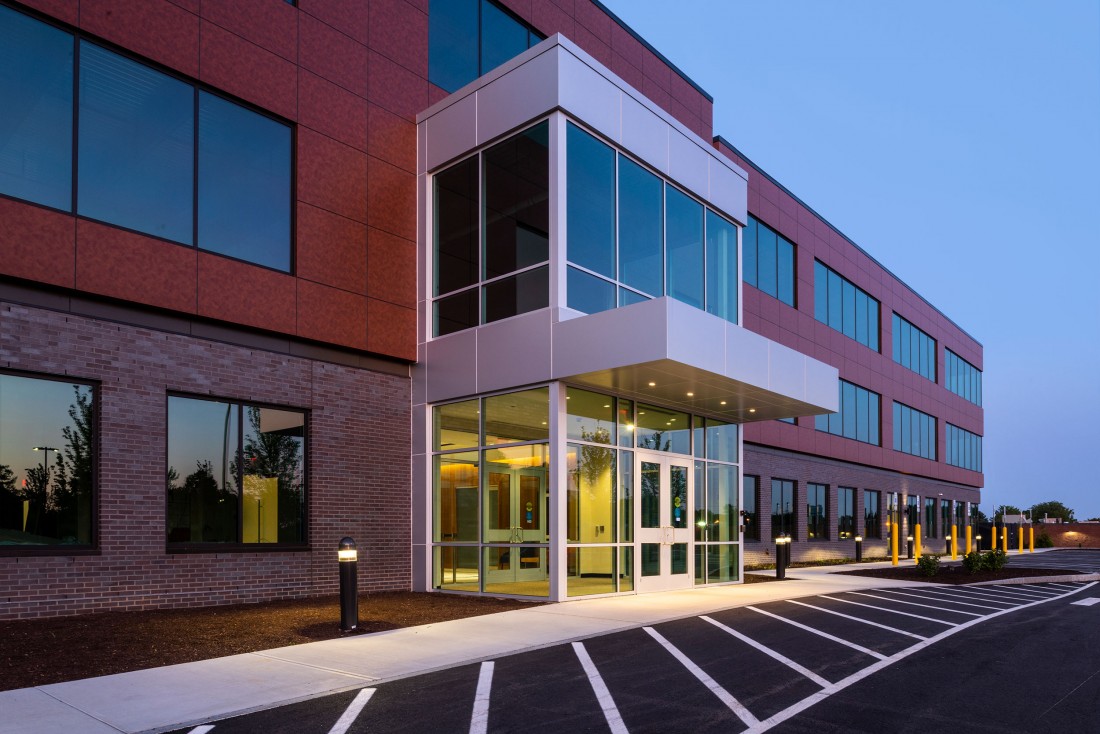 PROCON designers describe, "After hearing the owner's vision for the lobby areas, we created a 'SoHo House' style featuring light and airy finishes with pops of color. We also added wood millwork along with comfortable seating for visitors in the lobby and main elevator areas."
The building additionally features an abundance of alternative amenities, meant to appeal to the contemporary tenant. The building's management explains, "The exterior is a combination of handsome dark iron-spot brick at the base and contemporary metal panel siding for the upper stories. A landscaped patio will be provided for the use of all tenants, and the developer intends to attract an artisan café to feature light breakfasts and lunches for tenants to enjoy al-fresco. The café operator will also be able to provide catering to tenants."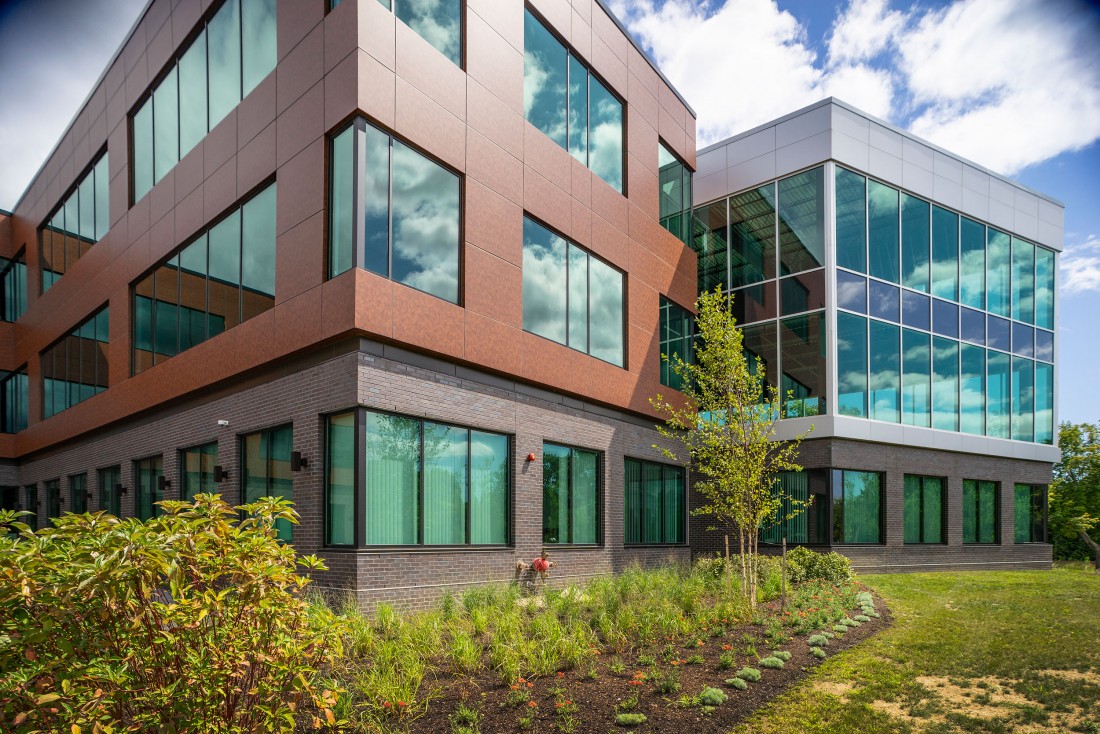 Among the exterior elements is the building's metal composite façade which was fabricated utilizing CEI Materials' customizable W5000 Route & Return Silicone Joint Panel System. This system offers a weather tight economical assembly employing a closed cell backer rod, structural silicone joint and hidden fasteners.