Architects Design Luxury Student Housing For U of M Students In Ann Arbor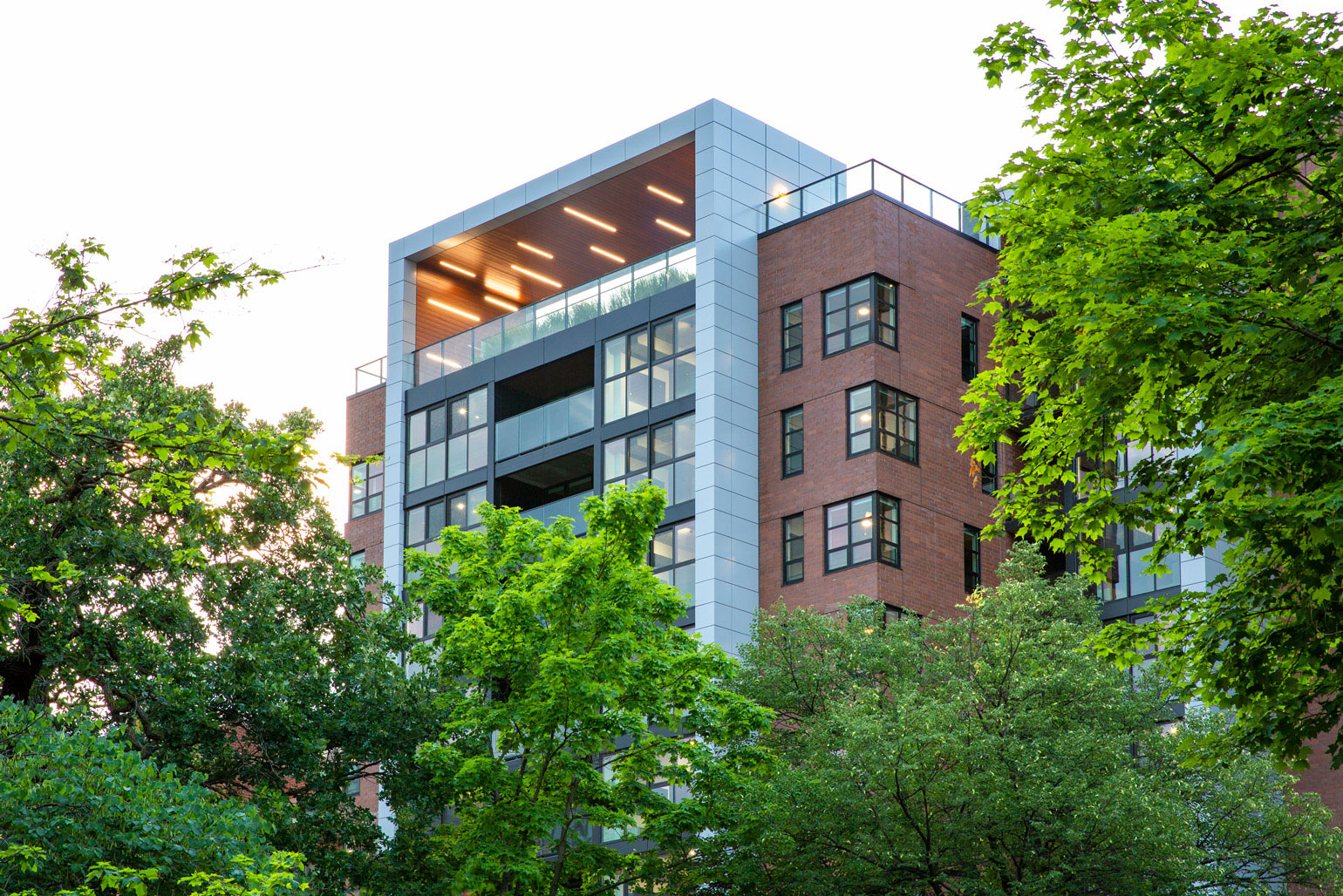 | | |
| --- | --- |
| Project Name: | Hub, 603 E. Huron |
| Location: | Ann Arbor, MI |
| Architect: | Myefski Architects |
| General Contractor: | Spence Brothers |
| CEI Materials System: | R4000 |
| Products: | Aluminum Composite Material (ACM), Flush Panels |
| Photography: | Installation Photos by CEI Materials, Completion Photos courtesy of Myefski Architects |
In downtown Ann Arbor, MI stands the over 170,000 square-foot Hub at 603 E. Huron. The modern urban development boasts 124 residential units over 14 floors. The building accommodates premier off-campus student housing for University of Michigan students. The fully furnished apartments allow students the "walk-to-campus" convenience with modern amenities.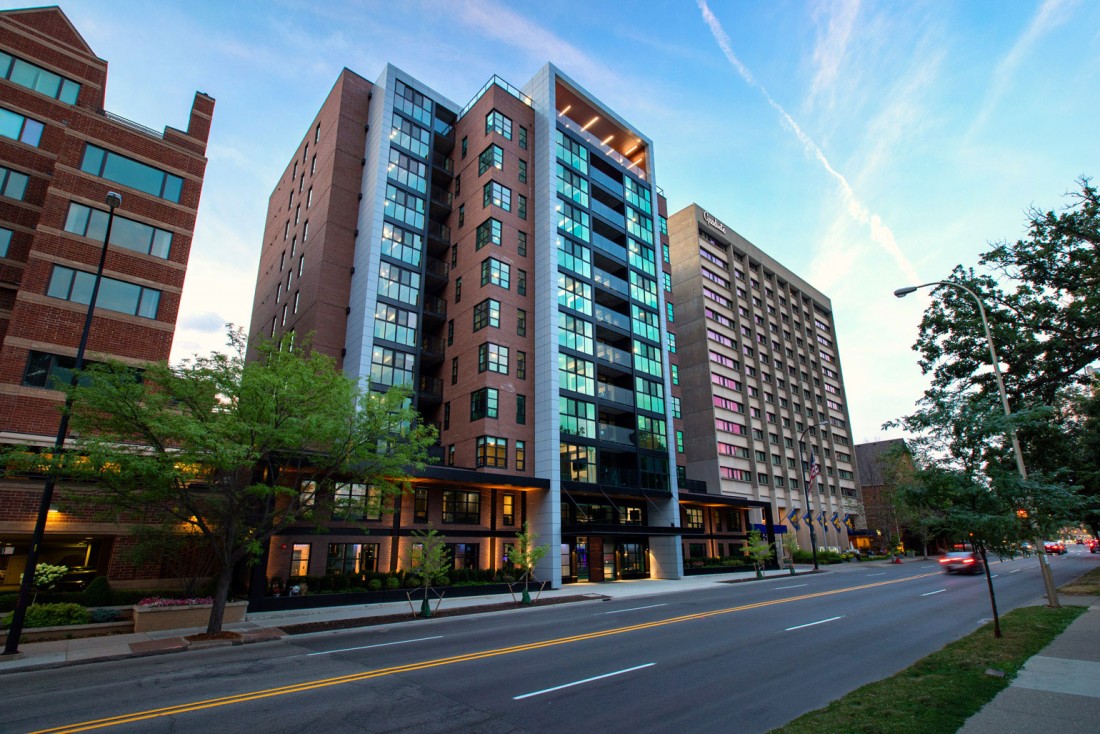 Photography ©Myefski Architects
Featuring the latest in luxury amenities, the Hub offers a fitness and spa center, club access room with lounge and an outdoor terrace. A rooftop area features an infinity-style hot tub, fire pit, and unparalleled views of the city. Additionally, the building features a two-story underground level parking garage.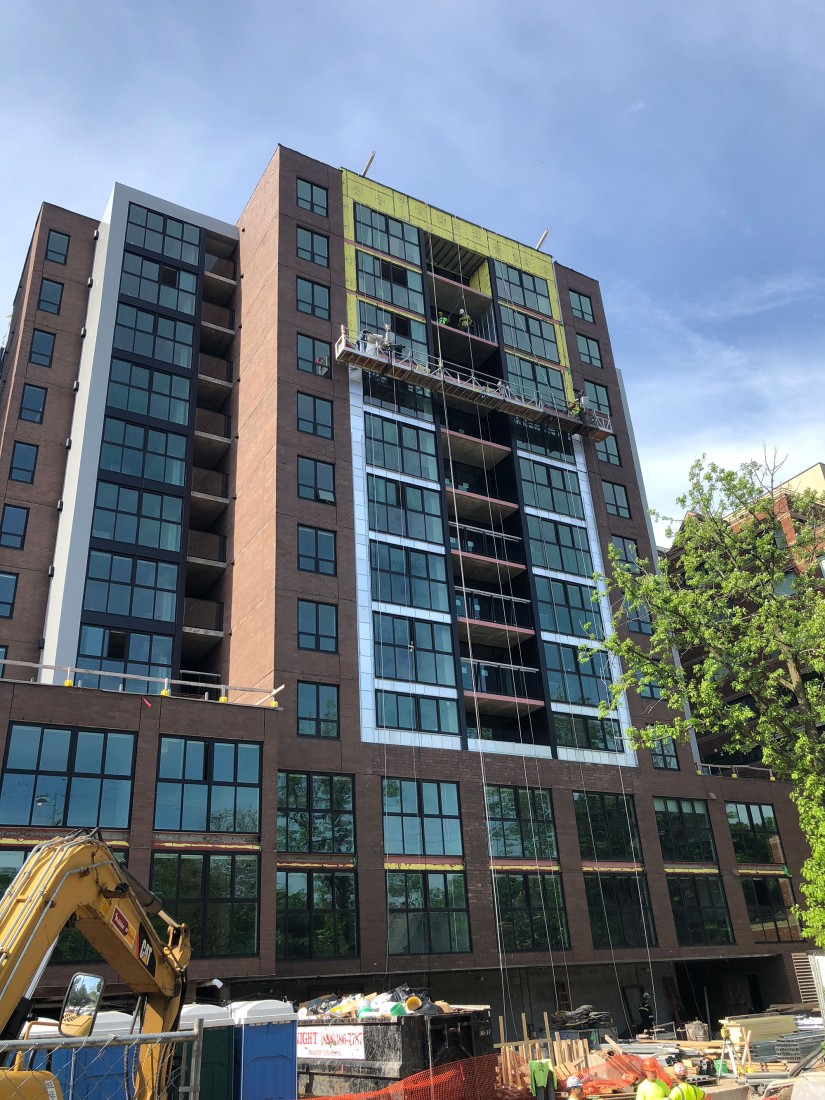 The building was designed to "infuse as much natural light as possible," as the architects describe, bolstering an abundance of windows and large balcony spaces. The exterior is clad in warm bricks, metal composite and single skin panels. The PAC-CLAD Flush Panels feature a flat appearance utilizing a rounded interlock leg and concealed fastening system.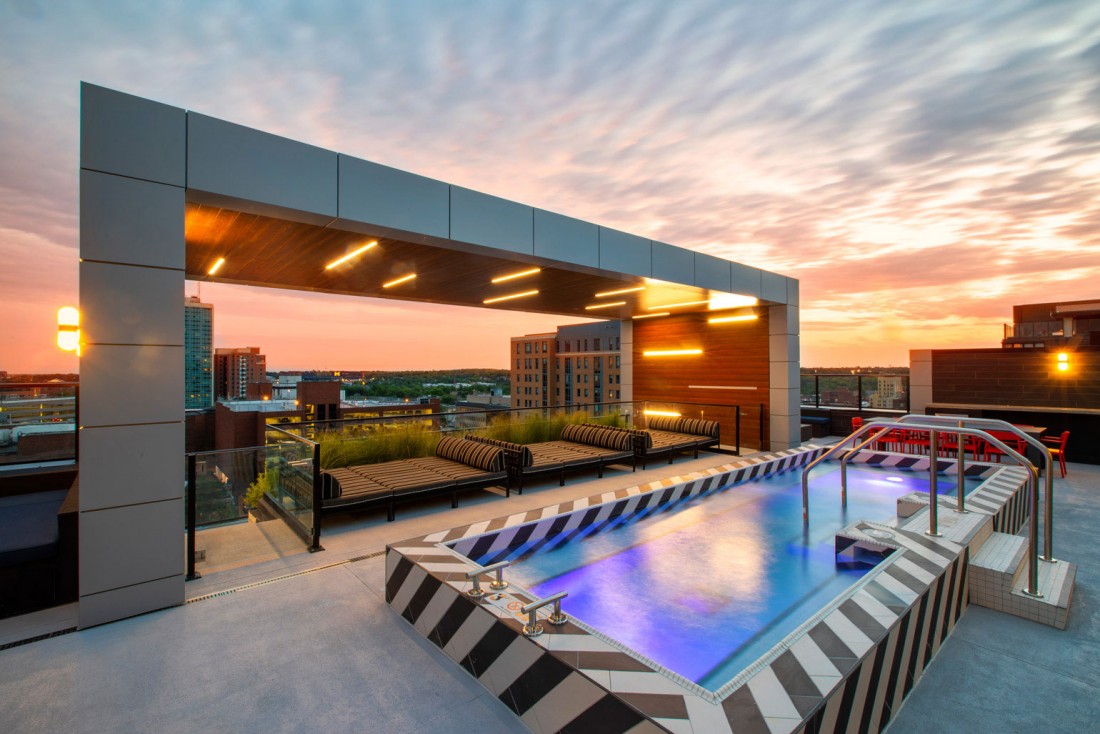 Photography ©Myefski Architects
The single skin panels complement the fire-rated aluminum composite in both Cadet Gray and Deep Black finishes. The panels were fabricated by CEI Materials utilizing the team's R4000 Drained/ Rear-Ventilated Rainscreen Panel System.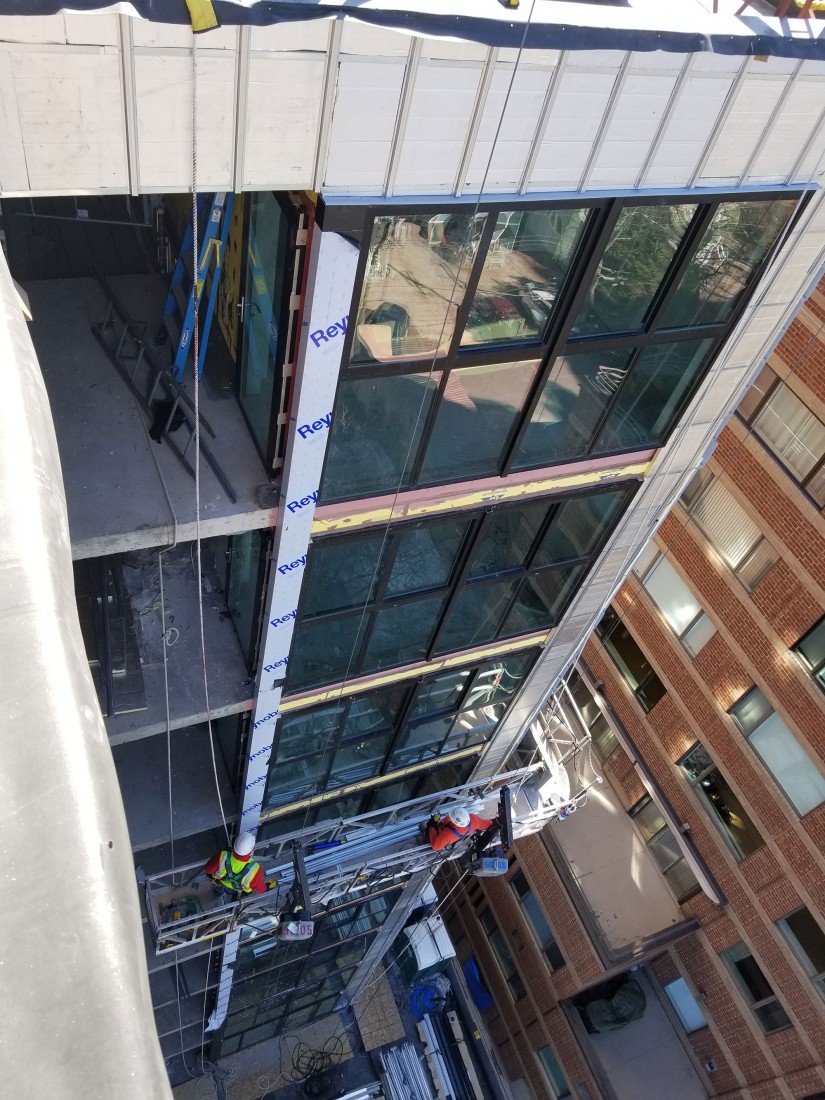 While the fabrication of this particular project provided no issue for the CEI Materials Shop, the installation boasted a series of challenges that were overcome by the team. CEI Materials Project Manager Nick Sodt describes, "The site access for this project was tight and laydown was difficult, requiring the use of on-time deliveries due to the limited laydown area. With site access being so limited, the project was done by swing-staging and scaffolding."
The challenges were overcome by working closely with the client on installation scheduling, resulting in a stunning exterior solution.
Video: courtesy of Spence Brothers