The Many Facets Of Modern Corporate Hospitality Design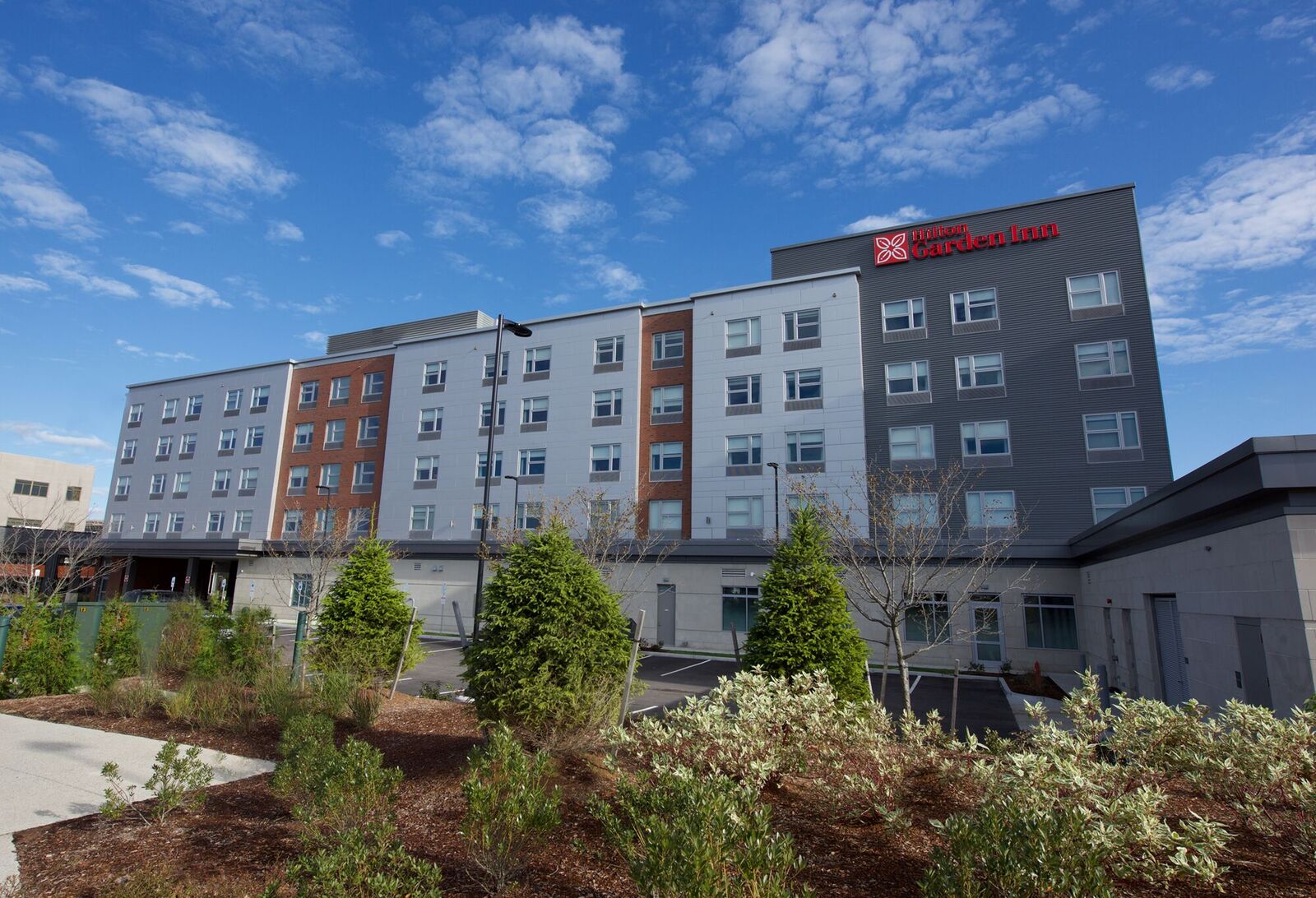 Hospitality has a lot in common with other user-focused markets including education, residential and even medical buildings. User-influenced designs enable the visitor, the tenant, or the patient, to be the focus of the interior and exterior design elements. Often these elements include communicative spaces, sustainable attributes, daylighting and an aesthetically pleasing exterior façade.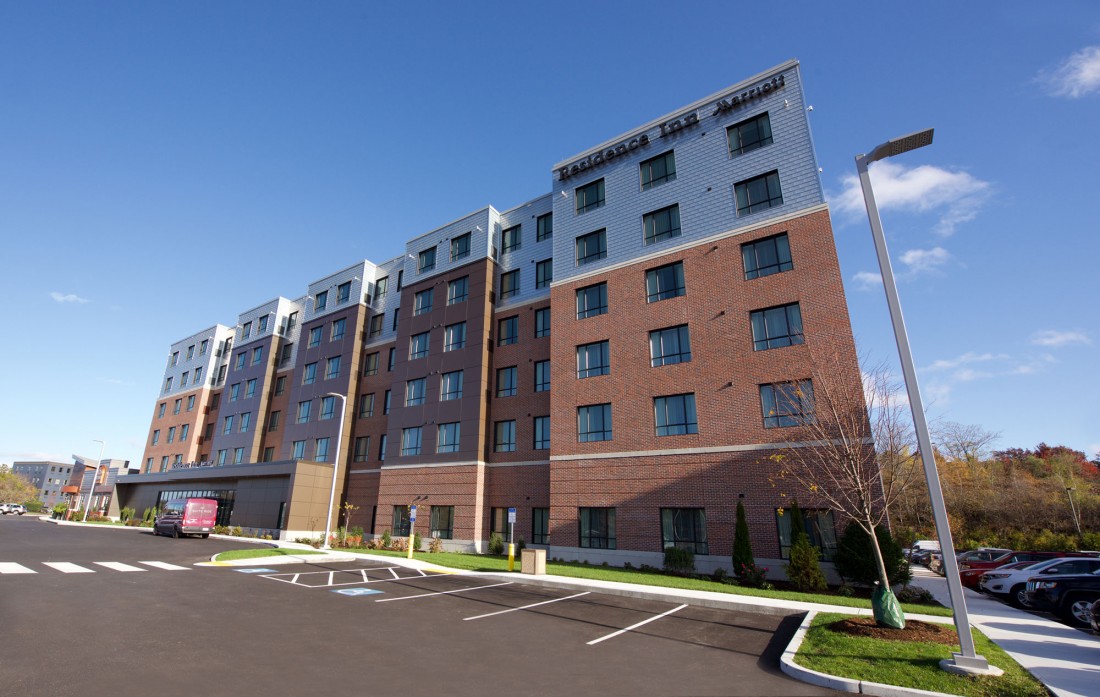 Traditionally, hospitality designs also provide luxury, modernity, and escape. Yet the corporate hospitality market has the rare task of providing a unique user experience that fits within the strict guidelines of a global corporate brand. The following projects have numerous things in common including their ability to emulate their brands and still offer a contemporary design that fits within each of their geographic locations.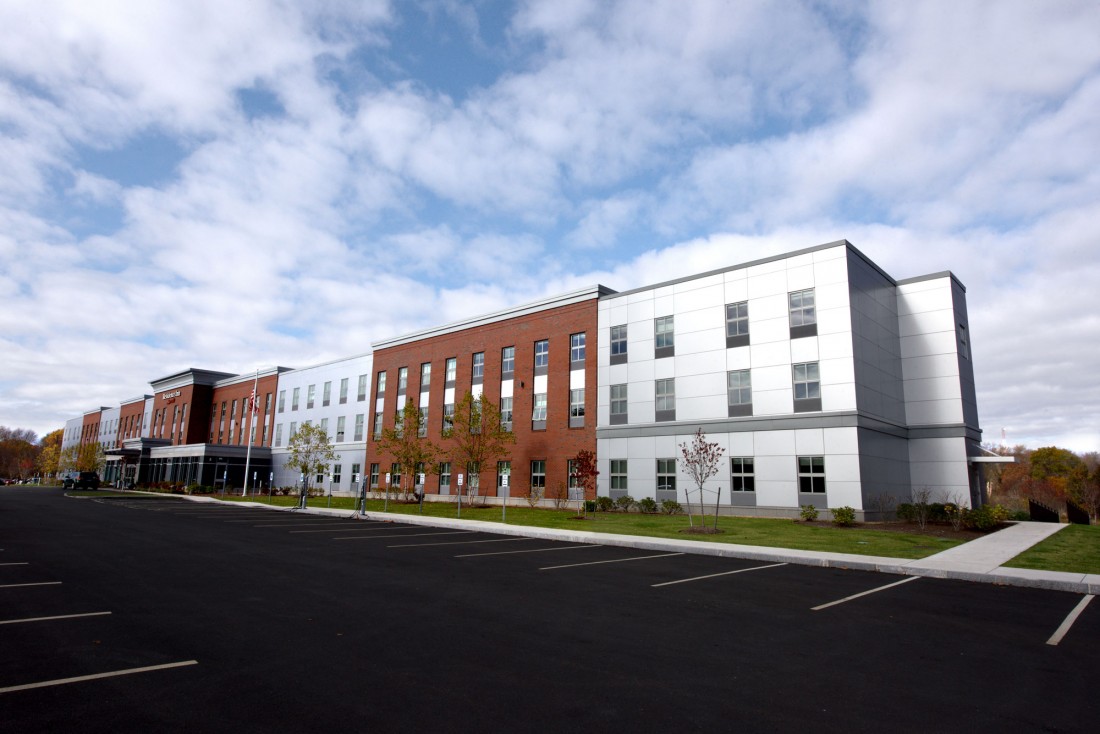 Hospitality in particular is a market that has perfected shared wall space exteriors. In fact, it is difficult to find a corporate hotel that does not utilize a variety of exterior building materials. A perfect example of this modern design feature is the Residence Inn Marriott in Boston Watertown. As the project's general contractors at PROCON describe, "The building's exterior was a combination of color reflective masonry and panels with lighter toned upper floors highlighted by recessed faux wood accents." The LEED Silver hotel by Stantec Architecture utilized ten different colors on the building's exterior, standing out in the urban fabric of the Watertown area.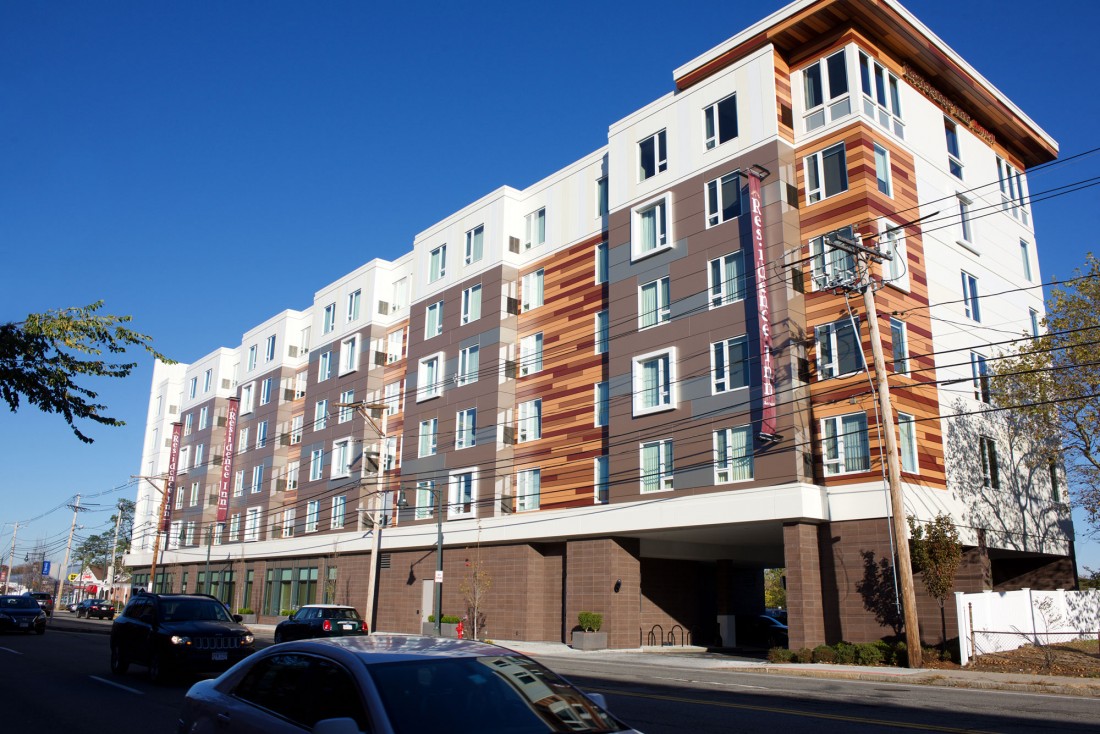 Residence Inn Marriott, Boston Watertown, Stantec Architecture, PROCON, CEI Materials R4000 System
Sustainability is often the focal point of corporate hotel design, wanting to become a leader in the movement towards environmentally friendly building practices. The Hyatt Place Courthouse in Arlington, Virginia by WDG Arch + Gordon & Greenberg Architecture is a great example of user-focused design. The hotel's guests were a central element in the sustainable focus but more so were the hotel's long-term residents, its staff. The hotel achieved LEED Gold status for its abundance of integrated elements including accessibility of daylight and improved air quality. In fact, the design goes beyond the average sustainable attributes to include the integration of low emission paints, adhesives, and even flooring.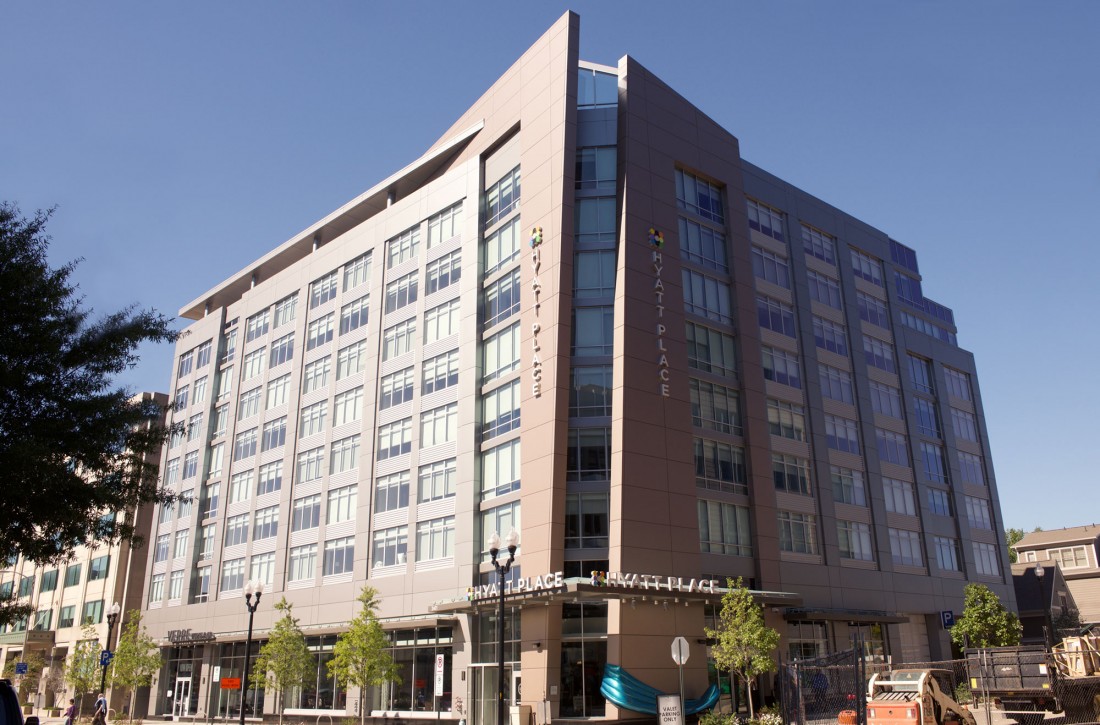 Hyatt Place Courthouse, Arlington, WDG Arch + Gordon & Greenberg Architecture, HITT Contracting, CEI Materials R4000 System
To fit within the guidelines of a global brand, architects may take cues from successful designs abroad. For instance, when designing the first AC Hotel Marriott in Medford, the design builders at PROCON chose a European influence. Adopting this style entices the design-minded traveler and this particular hotel was a means of communicating to a new audience in the US. The Spain-based AC Hotel brand made their entrance into the US hospitality marketplace with their first constructed hotel in 2013. The contemporary design elements throughout the hotel showcase a modern interpretation of traditional hotel design here in the States.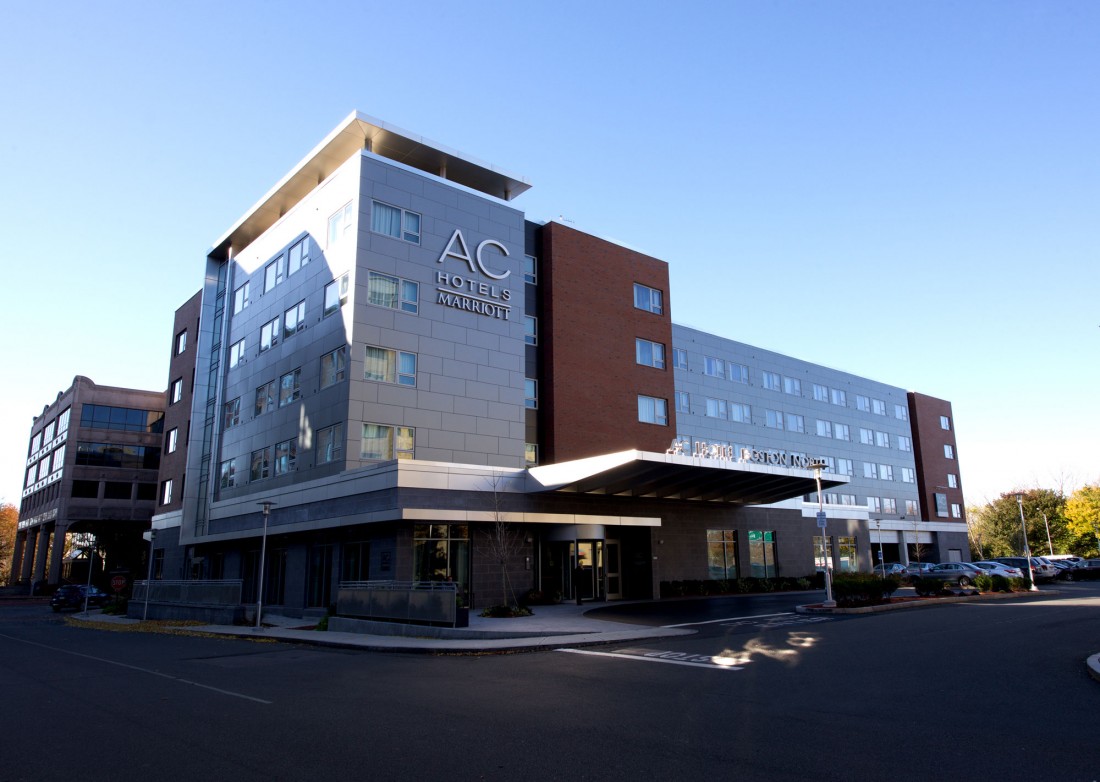 AC Hotel Marriott Medford, PROCON, CEI Materials W5000 System
Corporate hotels compete in the national hotel market by adopting a user-focused model that offers sustainable and aesthetically pleasing designs that fit seamlessly within any geographic location.