Stunning Medical Building Features Imported Wood Grain Metal Composite Panels Fabricated By CEI Materials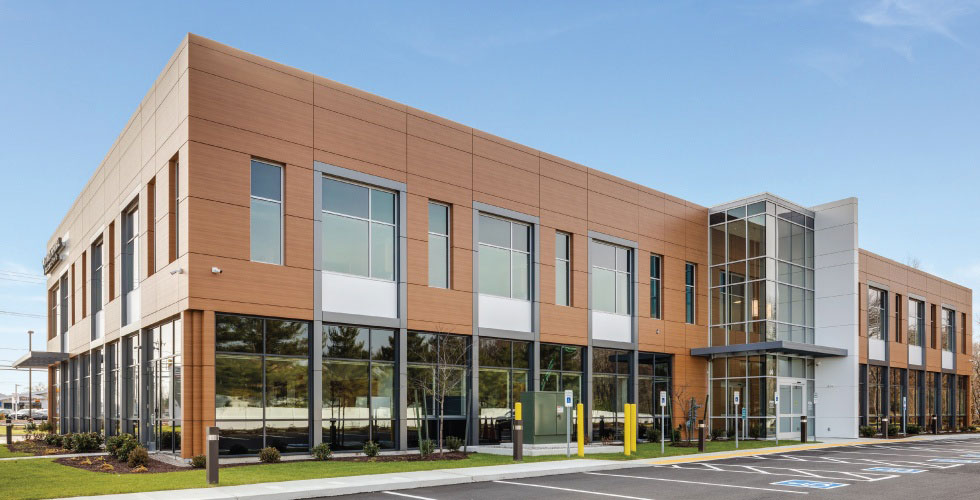 | | |
| --- | --- |
| Project Name: | Sturdy Memorial Associates at Plainville |
| Location: | Plainville, MA |
| Architect: | Maugel Architects |
| General Contractor: | Dellbrook/JKS |
| Installer: | Building Envelope Systems |
| CEI Materials System: | R4000 |
| Products: | MCM |
| Photography: | Maugel Architects |
The nearly $9 million dollar medical office structure, Sturdy Memorial Associates at Plainville, features an urgent care center, patient facilities, and physician services in obstetrics, gynecology, pediatrics, family medicine, dermatology and urology.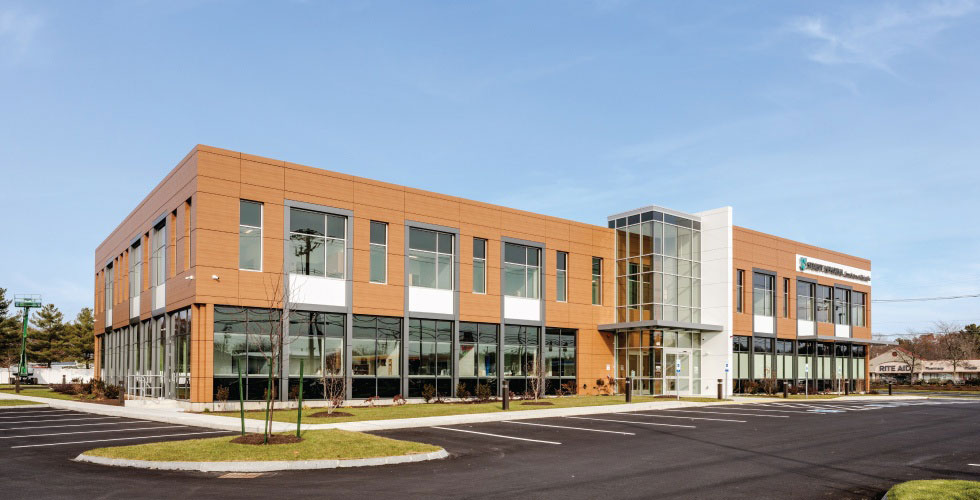 The two-story building was constructed by Maugel Architects in Plainville, Massachusetts, and is the first ground-up satellite facility and consolidates multiple physician practices in the area, the architects describe.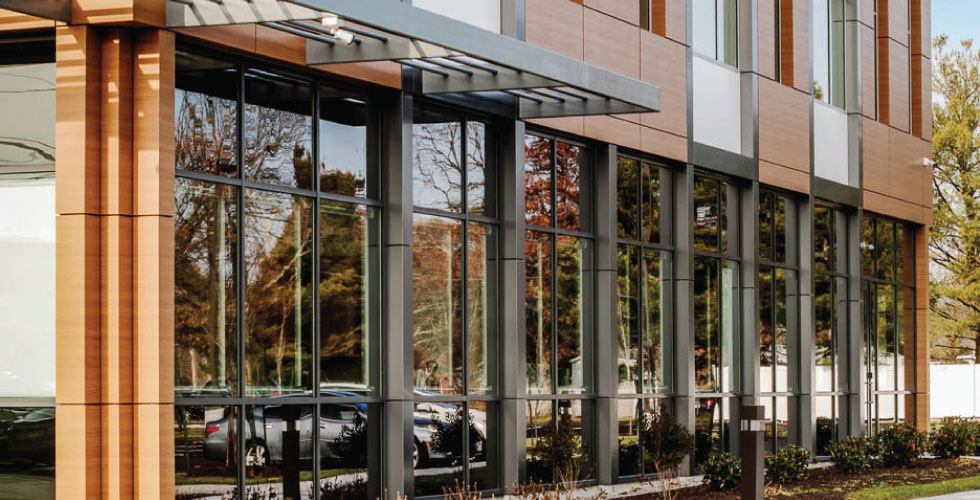 Colby Cavanagh, Project Manager at Maugel Architects explains, "Sturdy's beautiful new medical facility is a wonderful asset for the town of Plainville. It was a pleasure working with Sturdy, Equity Alliance, and Dellbrook/JKS on the design of such a wonderful new facility."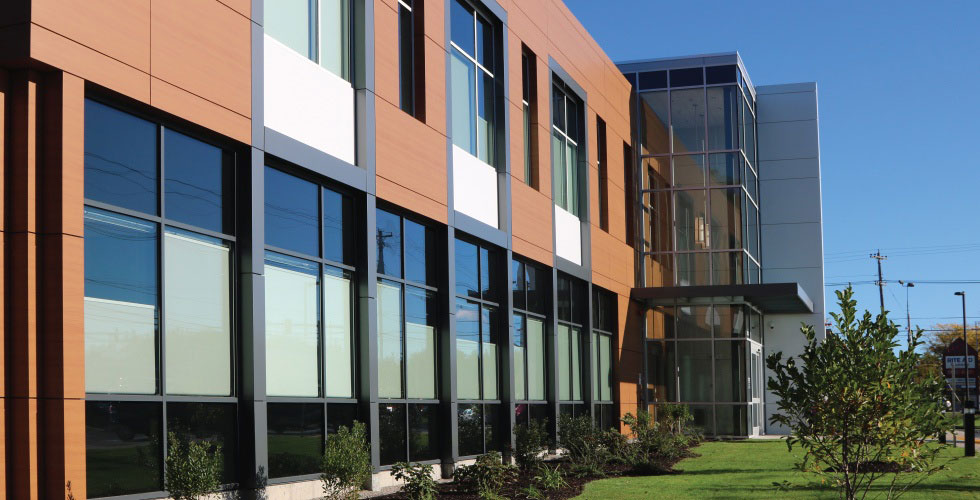 The building replaced a previous one-story structure that was demolished to make way for the new state-of-the-art facility. Dellbrook worked on the building's 30,000 square-foot construction using structural steel.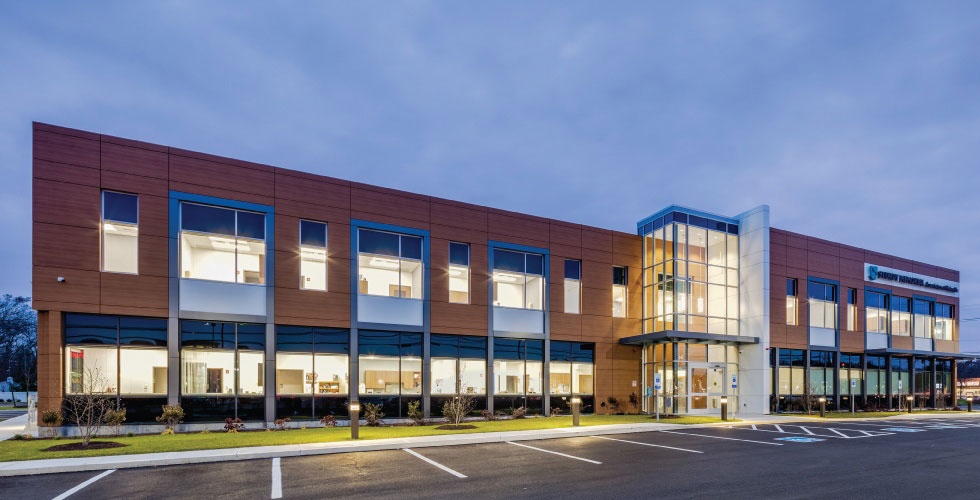 In an article in the NEREJ, the editors explain, "Maguel worked closely with Sturdy Memorial to design a modern environment that maximizes clinical space and provides clear wayfinding for patients and visitors. Particular attention was given to creating efficient workflows tailored to physicians working patterns and to provide seamless care to patients."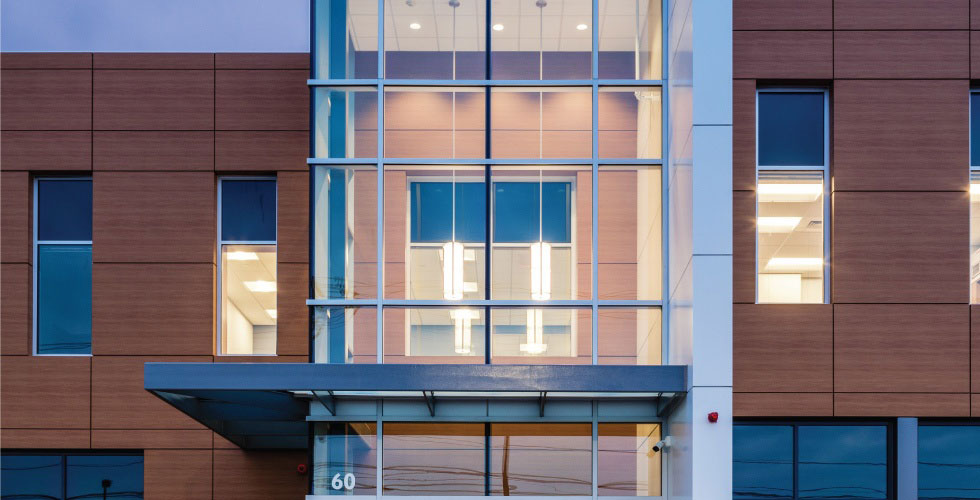 CEI Materials was awarded the project from the installers at Building Envelope Systems to fabricate the nearly 14,000 square-feet of the metal composite panels. The metal composite enveloping the façade is a specialty fire resistant English Cherry wood grain specified by the architects to achieve the desired look. The project was constructed in just ten months, completed in August 2017.
Photography courtesy of Maugel Architects