Corporation Builds On-Site Childcare Facility For Employees In Benton Harbor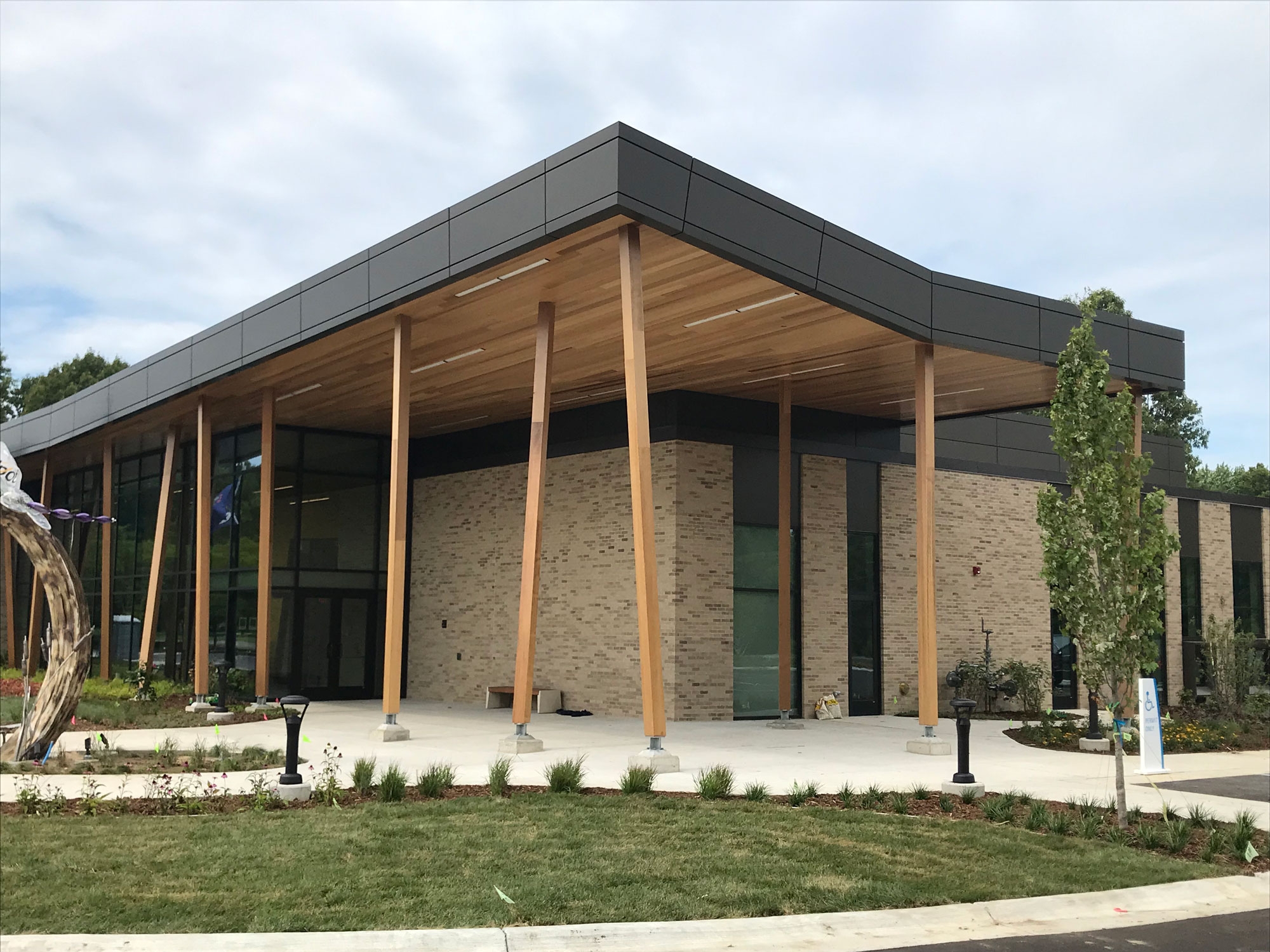 | | |
| --- | --- |
| Project Name: | Whirlpool Early Childhood Development Center |
| Location: | Benton Harbor, MI |
| Architect: | Integrated Architecture |
| General Contractor: | Pioneer Construction |
| CEI Materials System: | R4000 |
| Products: | aluminum composite panels, break metal coping |
| Photography: | CEI Materials |
The new Whirlpool Early Childhood Development Center is a new $8 million project by the Whirlpool Corporation. The employer sponsored childcare facility was constructed to assist Whirlpool's working families and continue their "commitment to create an attractive workplace." The Whirlpool Corp took an employee survey to determine the growing need of an on-site childcare facility in the Benton Charter Township-Benton Harbor-St. Joseph area.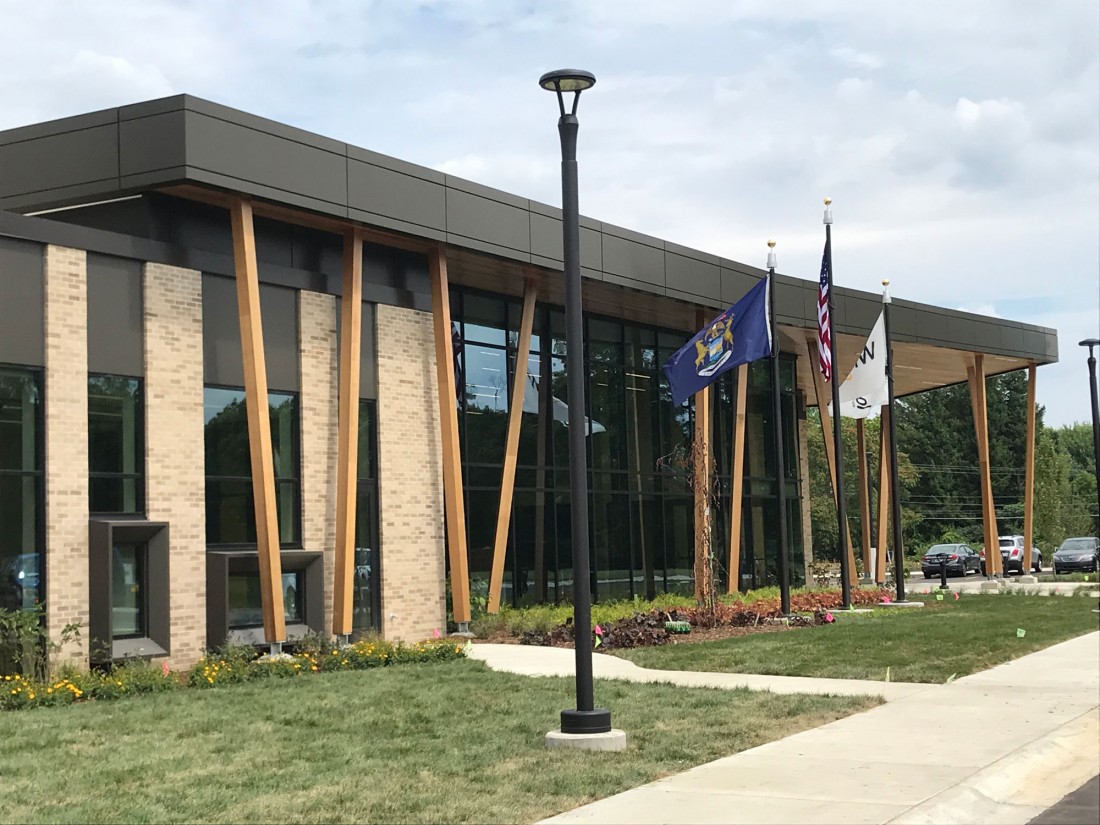 The Whirlpool Corporation Global Human Resources Vice President, Carey Martin explains, "We listen to our employees and we take their needs seriously. Providing our employees with the support they require to maintain a balanced life and take care of their families is paramount."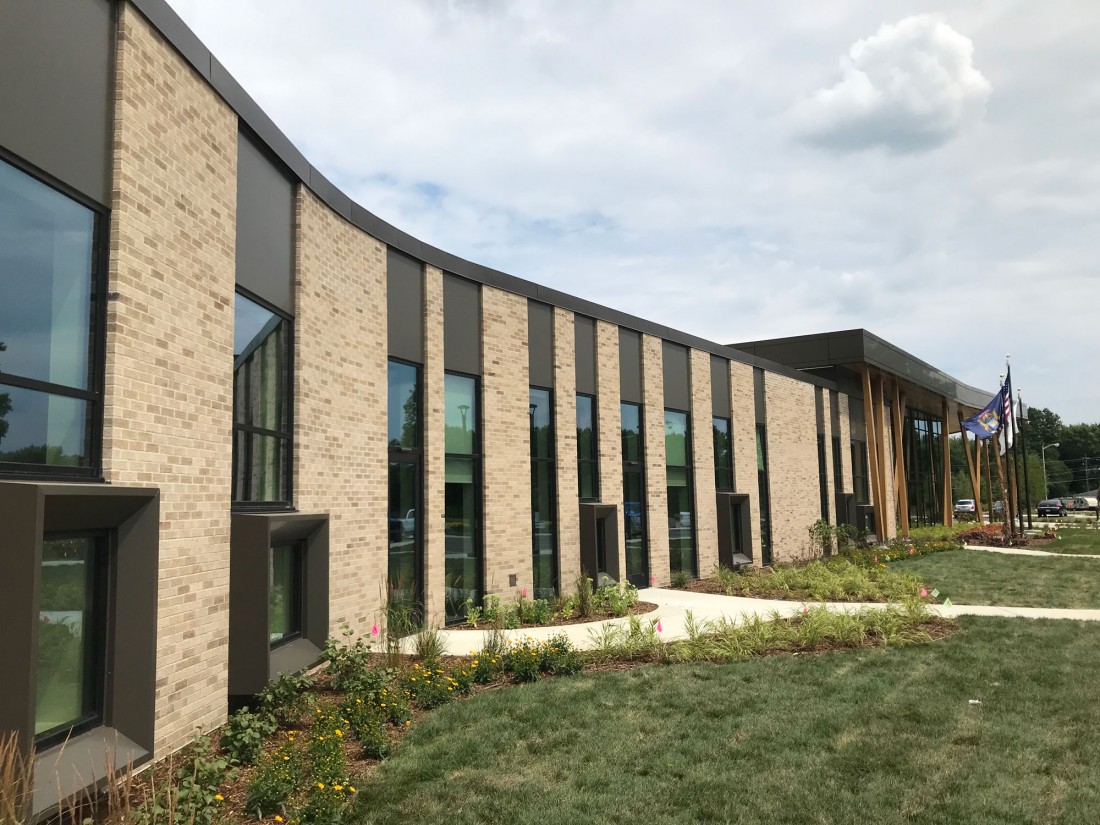 The care provider chosen for the center is KinderCare, a well-known care provider with nearly 500 organizations around the United States. Martin further describes, "This is an exciting development for our employees. World-class companies offer on-site employee-sponsored childcare and we made the decision that we should too…The provider can match our hours of operation and offer the ability of our employees to see their children during the work day."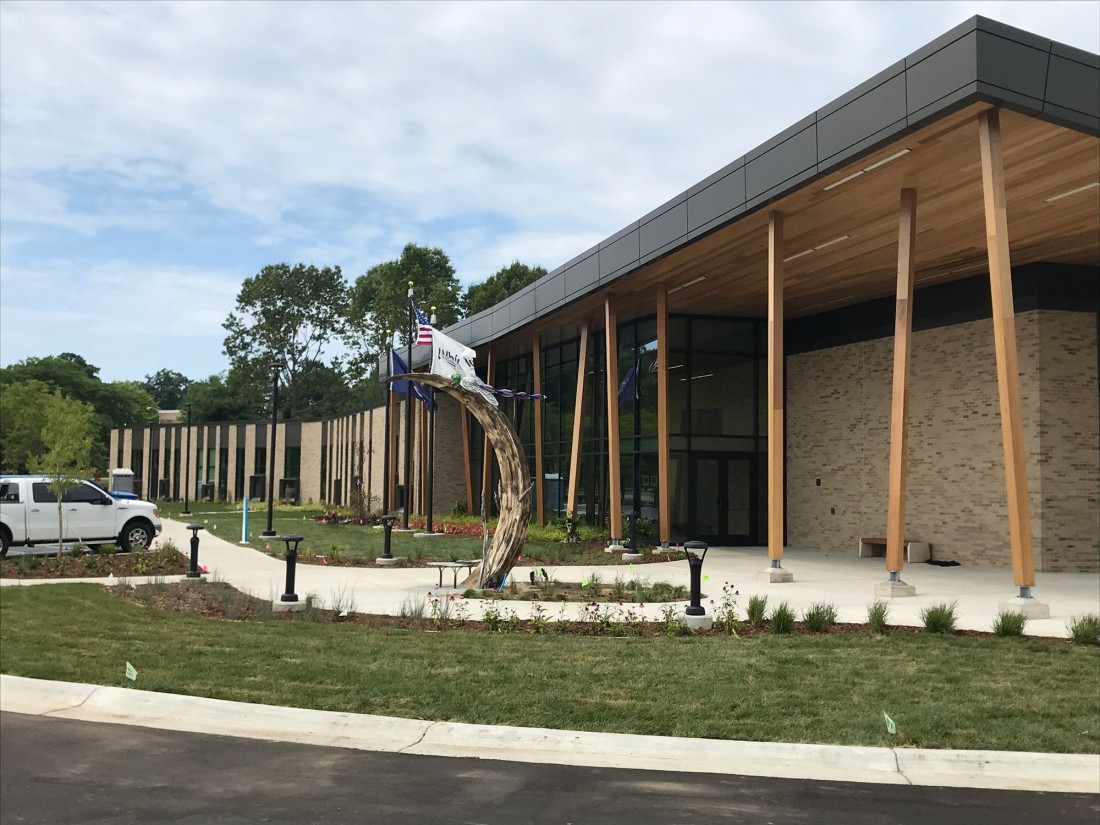 The new facility is nearly 22,000 square-feet and an additional outdoor play area and pavilion with separated wings that separate age levels. The building boasts a juxtaposed façade with timber and natural elements contrasted by bronzed metal composite features. A unique element of the exterior is the unique shadow boxes around the windows that match the building's bronzed trim. CEI Materials fabricated the metal composite and break metal coping used on the exterior façade.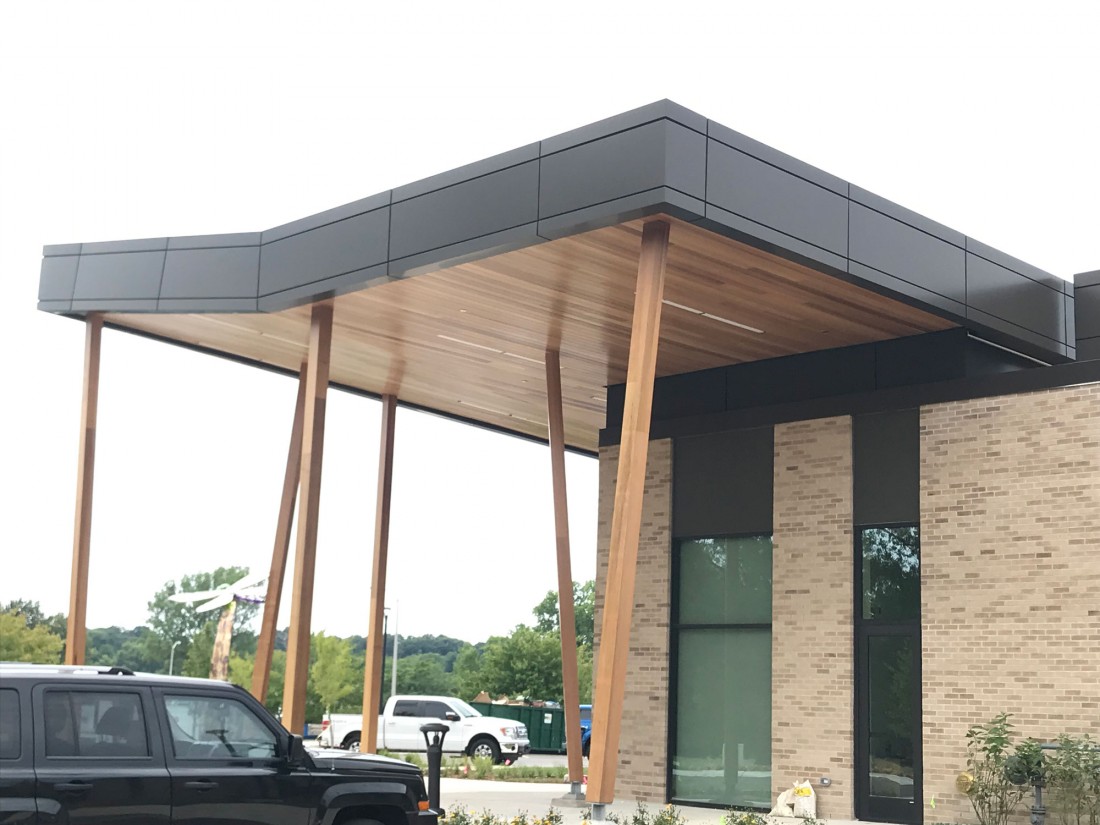 CEI Materials worked closely with the architects at Integrated Architecture and the general contractors at Pioneer Construction to fabricate the building's metal components. The metal composite was fabricated utilizing the R4000 Drained Rear-Ventilated Rainscreen System. This system offers rain screen technology with varying joint widths as well as color versatility.