Committing To Culture And The Work-Life Balance: A Q&A With The Founders of CEI Materials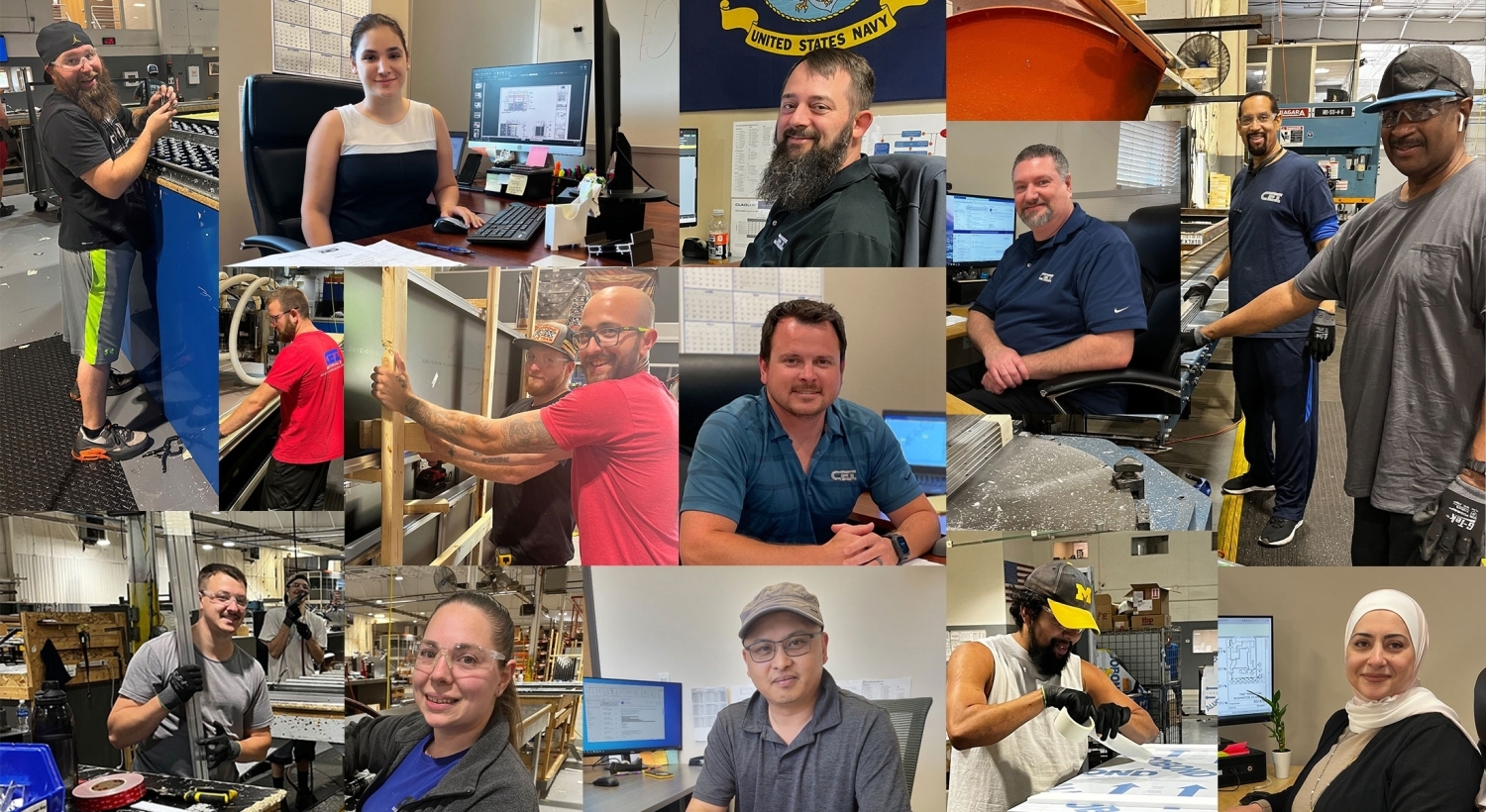 According to Teuila Hanson, Chief People Officer with LinkedIn, "Company culture is swiftly evolving, and to keep up organizations must innovate and think progressively. We have this singular opportunity to create culture and circumstances that will allow each employee to do their best work and lead their best life."
Often, we hear about company culture and the evolution of the work-life balance. Neither are new concepts to CEI Materials. Since 2008 the founders, Jeff Henry and Jason Sherill, have incorporated both as crucial components of the company vision. As Jason Sherill, CEI Materials COO, describes, "We wanted to value our team more. Without them, we cannot succeed. "
The company's CEO, Jeff Henry, explains, "Our corporate mantra has always been about innovation and our people. To us, innovation encompasses more than just product offerings, technological adherences, and processes but also how we treat our people. From the beginning, we believe you can build a much stronger and more successful business if your team is not also committed."
A company's culture is maintained over time and through personnel growth. Companies often have initial cultural goals, yet over time they become diluted. Over the last twelve-plus years, CEI Materials has been careful to maintain its initial goals and think innovatively as it has matured.
Employee Appreciation Day 2022, Celebrating CEI's 10-Year Employees
Photo from left to right: Jeff Henry, Eric LeBlanc, Rob Goodlock, Rob Napper, Jason Sherill
Q&A with founders Jeff Henry and Jason Sherill:
What was the culture you wanted to create, and how has it changed, if any, since its conception?
I believe we have always been aligned with the same culture based on the core values that we have today. However, over time we have seen the need to champion them openly with our team in various ways. Buying clothing (Swag), taking time to do team-building activities, posting our core values, and ultimately recognizing our team members when they exhibit them.
What is your retention philosophy, and how has it adapted over time?
Promote and train from within whenever possible. Provide the tools and help grow the skills necessary for every team member to impact the organization positively.
You are no longer a small company. How are you going about keeping the family feel?
It's critical to stay connected with our team. That becomes more difficult over time as we gain numbers. We also expect and respect our team's family commitments, prioritizing responsibly and covering roles as people have family obligations outside work.
We are not the same as 12 years ago when it comes to the "life-work balance" how are you adapting?
Cross-training is crucial for individual freedom. It also leads by example and respects space when people are away on personal time.
How important is the employee to CEI?
Employees are our greatest asset. Without them, we will not realize our most significant potential. Employees are an investment in the company. They are nurtured to support the overall organization and the greater good.
What are your thoughts on the future of CEI hiring policies? Regarding flexible hours, four-day week, working remotely, and mental health?
We understand the evolution of the traditional work environment. We also see the value in retaining our team members and adding to their quality of life by adapting. We also want to keep the personal connection between our team members, and there is no better way to do that than in person. Understanding these nuances and being flexible to individual needs makes sense to CEI's leadership team.
With multiple offices, how do you see the cultural aspects working together as one CEI unit?
In today's environment, we don't work in silos. We are one design team and one estimating team. Our production teams collaborate on the best means and methods. We are fortunate that we have so many tools that even though we are many states away, we can work together daily to contribute to the culture we seek for the company.
The best way to understand the culture at CEI Materials is to hear from our team members. Gary Reed has been at CEI Materials for twelve years and describes, "Working at CEI is like a brotherhood to me. Jason & Jeff have always treated me like family, which you don't often find with jobs. They are always accepting of my input when working on projects. I feel I am respected daily here at CEI, and I enjoy the positive atmosphere."
Michael Reed, also at CEI Materials for 12 years, is Gary Reed's brother and further describes, "My Brother and I have been here since the beginning of CEI. We helped get the business started, which is something cool to me. I like working here because it is like a big family. Jason & Jeff do so much for us employees, such as Employee Appreciation Days, profit sharing, Christmas parties, and the company golf outing."
Rob Goodlock, QA Manager at CEI Materials, has been with the company for ten years and describes, "I've had some good jobs and some that I hated. CEI has the qualities that I enjoyed at my 'good' jobs; I feel important and have ownership in the process. CEI takes care of you and wants you to excel."
Henry concludes, "Jason and I both believe that we have created something special here at CEI Materials, and we never want to lose sight of our key asset, our people. As the marketplace changes and the workforce evolves with new generations and needs. We will evolve with our people and ensure we all garner success in our lives moving forward."