CEI Materials Expands Coverage as Nationally Recognized Fabricator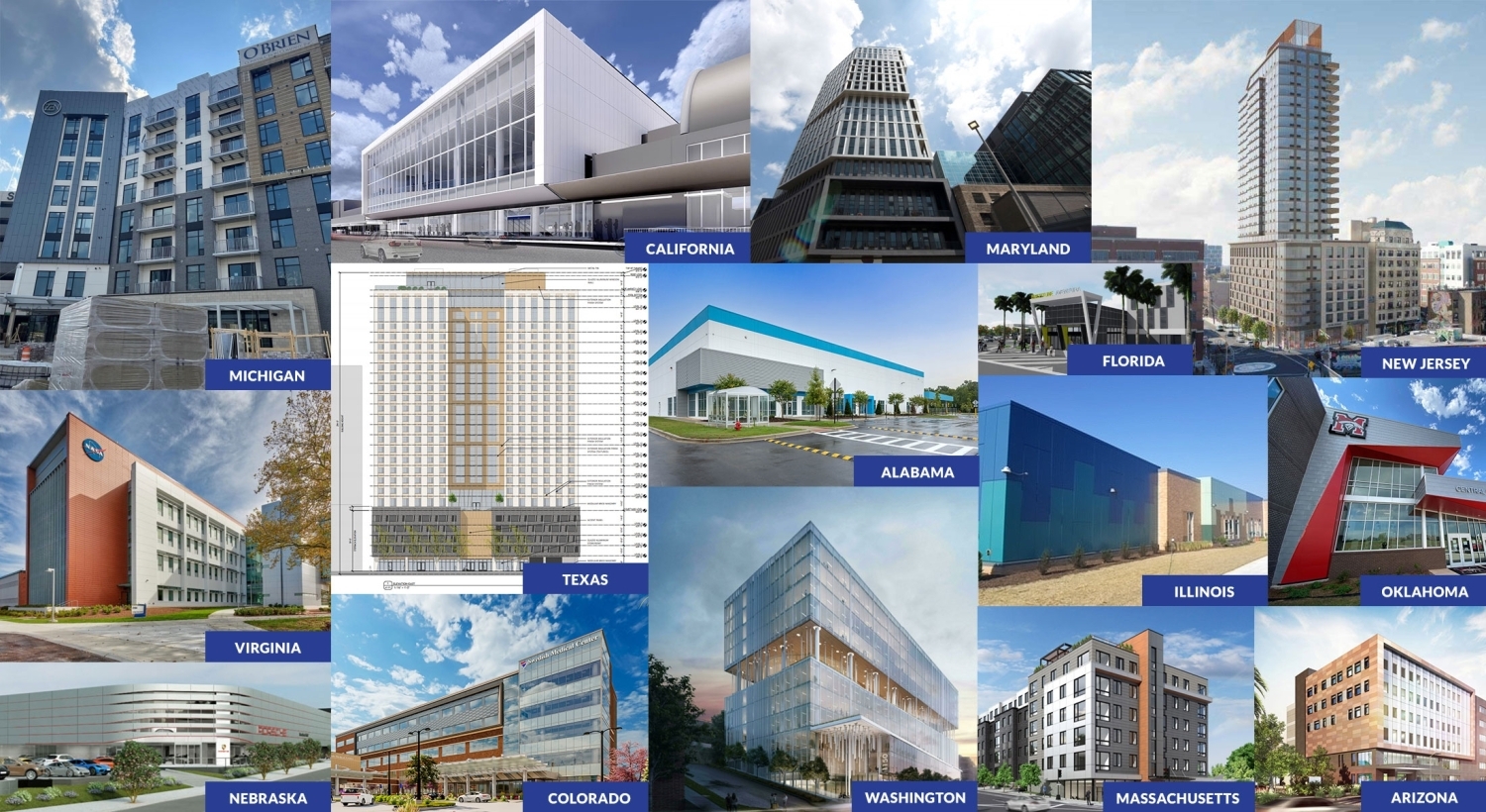 Many fabricators call themselves "national" or "national in focus," but few understand what it means to be national in coverage. It is more than completing a series of projects outside your company's immediate area of dominance. Instead, it is more a matter of consistently completing projects countrywide.
Jeff Henry, CEO of CEI Materials, describes, "Over the last fourteen years, we have grown as a fabricator to where we are now in 48 states by careful and measured expansion. Not only systematically growing our internal capabilities and technologies but also monitoring our highest levels of quality and fabrication proficiency. We recently continued our measured expansion plan by opening a facility in Salt Lake City, Utah, to better serve the west coast markets."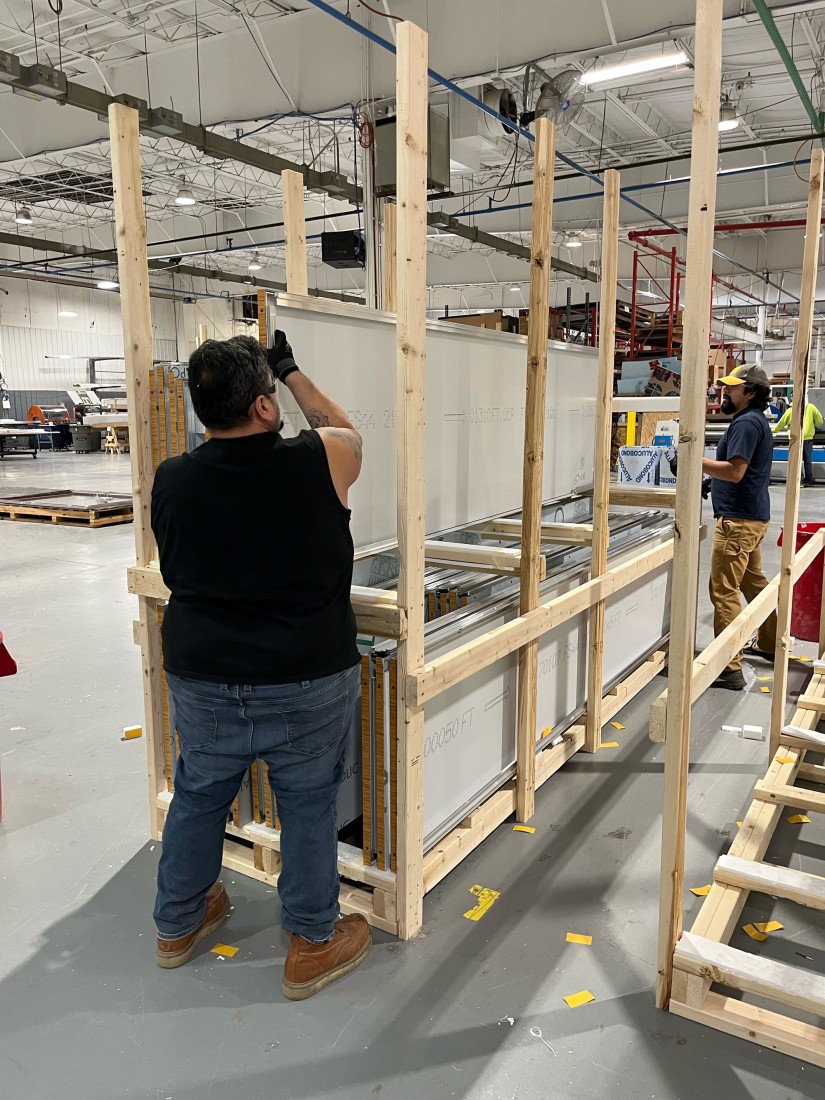 CEI Materials believes in the development of not only our internal but external teams as well. These team members enhance and maximize our sales development goals. This external team of independent reps, installers, and contractors is spearheaded by Chris Kimball, CEI Materials National Sales Manager. Chris shared his views on how he sees the development plan working and his role as team leader of the team's external resources.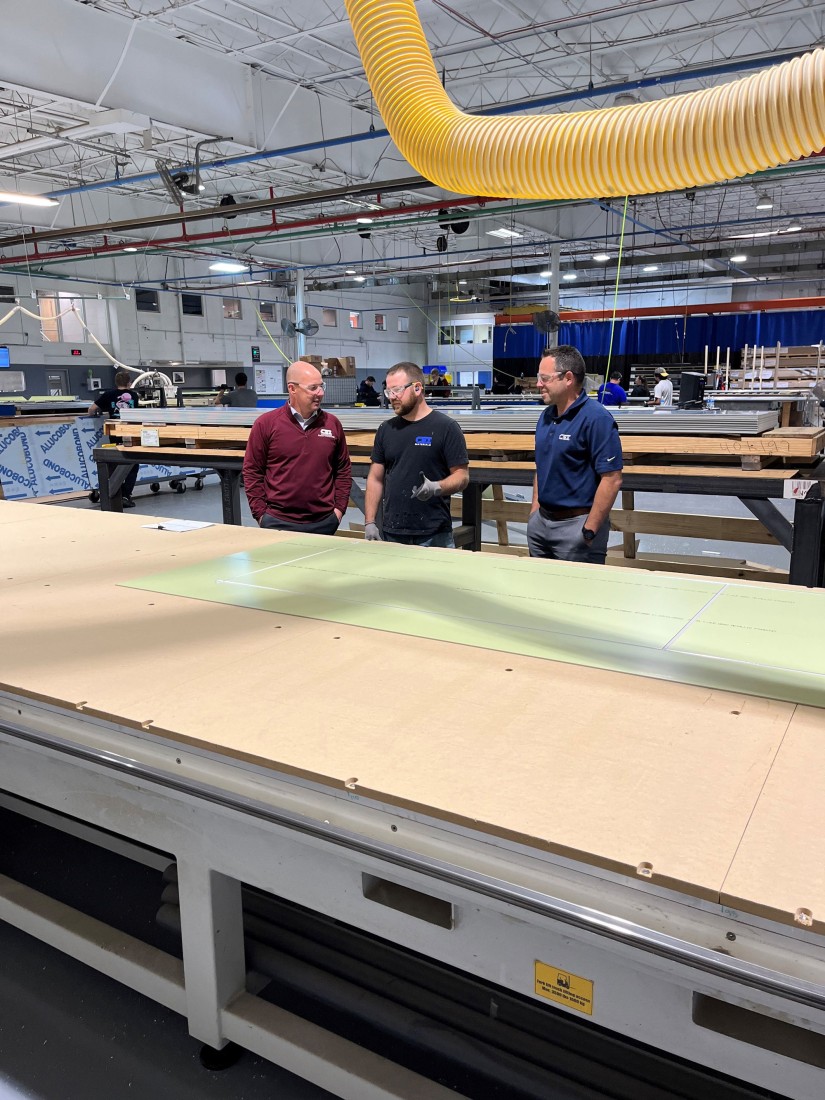 Q&A with National Sales Manager Chris Kimball
Describe CEI Materials' current track record
"We have a good track record, generating repeat business with existing customers and creating new business. We do what we say we will do and send out quality panel systems for all the materials we fabricate."
What are some of CEI Materials in-house fabrication capabilities?
"Adding the new robotic Laser and Bender machinery has opened new doors for us in the market, creating new business for us. Not only the many options offered by our new Single Skin Modular Panel System, CLADLOK but also curtainwall Insulated back pans."
What are some of CEI Materials in-house Design & Engineering Capabilities?
"Here at CEI Materials, we have invested heavily in not only the latest technologies such as BIM but have also perfected the internal software requirements for all departments from estimating, design, engineering through to project management."
How does CEI Materials handle complex projects?
"The thing I love about working here is we have a very knowledgeable team from top to bottom. The first answer you will get from the various team members is not no we can't do that. We always look to take on complex projects or provide viable alternate solutions. This mantra increases our win percentage over most competitors who will shy away from complex work or will not provide an alternate solution."
How does CEI Materials produce customer satisfaction?
"We do an outstanding job at getting back to the customer immediately. I always harp on this with all of our team members. As a result, we set the tone for how a project will go, creating instant credibility and comfortability for our customers."
-
What benefit did opening the new Salt Lake City location provide?
"The Salt Lake location has without a doubt given us an immediate advantage with project capabilities in UT, CA, AZ, NM, NV, WA, MT, WY, CO, and beyond."
What is your current national rep coverage?
"We currently have nine independent reps and will add more within 2-3 months. It would be best if you had actual boots on the ground in all the major cities/regions of the country to be truly a national player. In addition, the reps have relationships with local architects and installers. However, the key is finding the best reps with a similar business ethic and growth philosophy to your company."