CEI Materials Continues To Expand Product Offering With Architectural Column Covers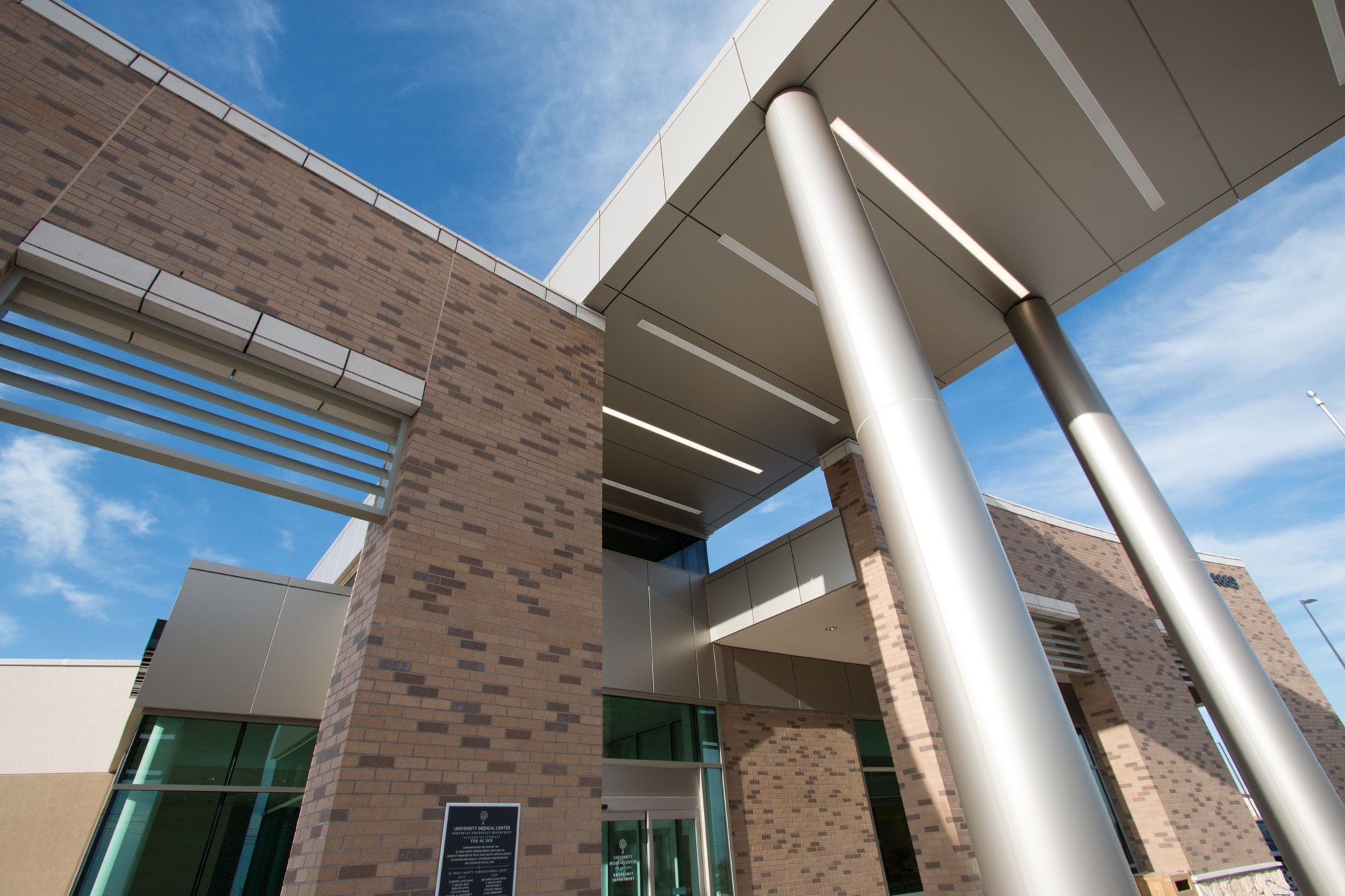 CEI Materials offers a wide range of column covers, from round, square, cone-shaped or custom for architectural projects. These covers can be installed using three different types of attachment systems, Hairline, Caulked or Dry Joint, depending on the design requirements. Offering various diameters, the lengths can be as small as 11" to up to 142". These covers not only offer design flexibility but from a visual perspective give a finalizing touch in the overall exterior or interior design of the building.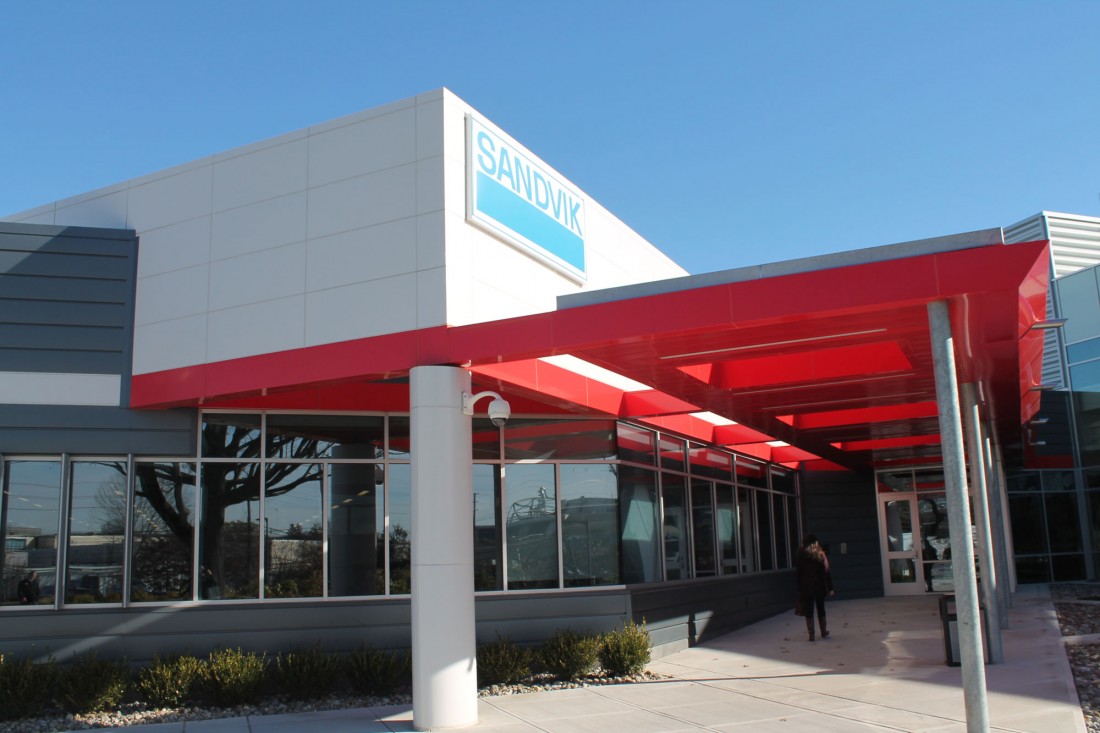 The covers also fulfill a more purposeful visual need to hide unattractive surfaces, elements, utilities and equipment. The column covers can also be fabricated to allow for incorporation of lighting, power and data systems. They are easy to install with all details being available in both Autocad & Revit.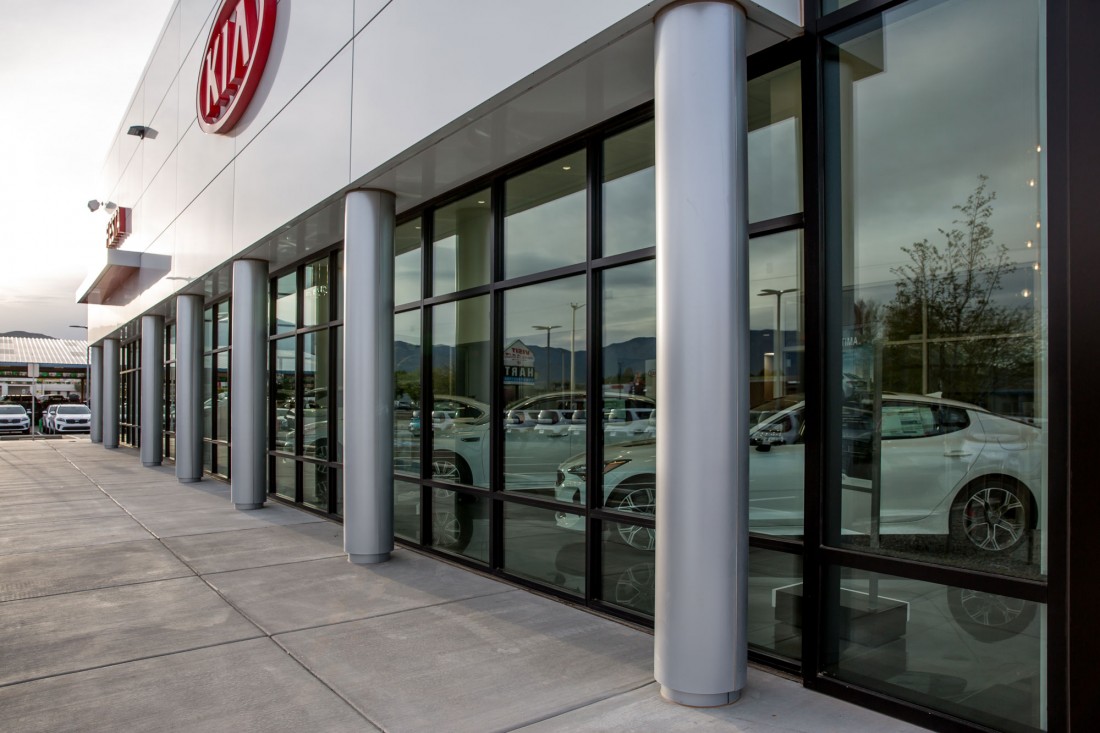 Depending on the project design, the column covers can be fabricated using many different materials from MCM, Aluminum Plate, through to many Natural Metal options. With CEI Materials state of the art fabrication abilities they are not only able to color match with an endless array of color options but can also offer material perforation or unique column design elements.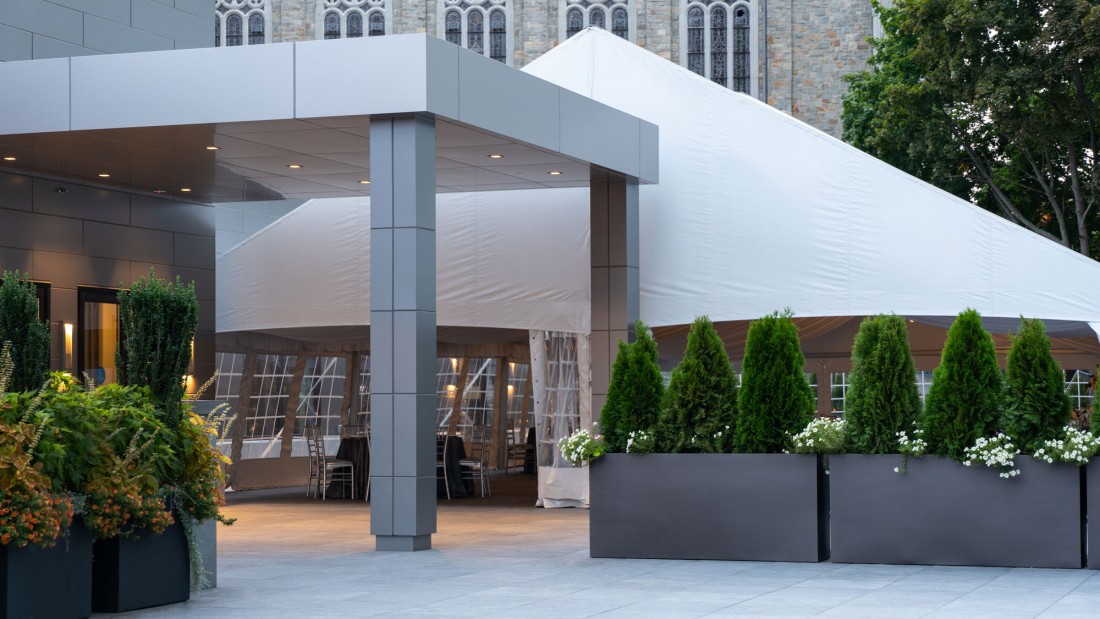 The Wet Joint column covers have a route and return caulked joint and are compatible with CEI Materials W5000 panel systems. This system is ideal when a horizontal reveal is required.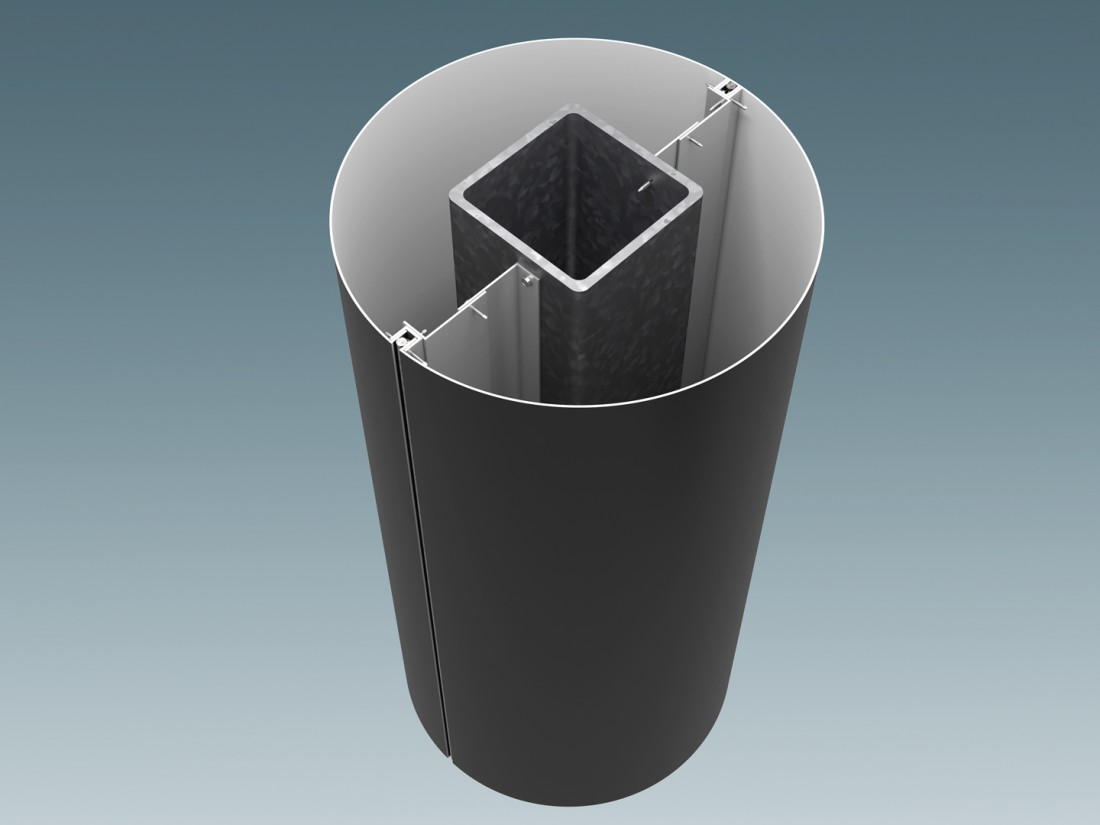 The Hairline Joint column covers have a hairline joint. This system is easy to install and is a great way to create a seamless look.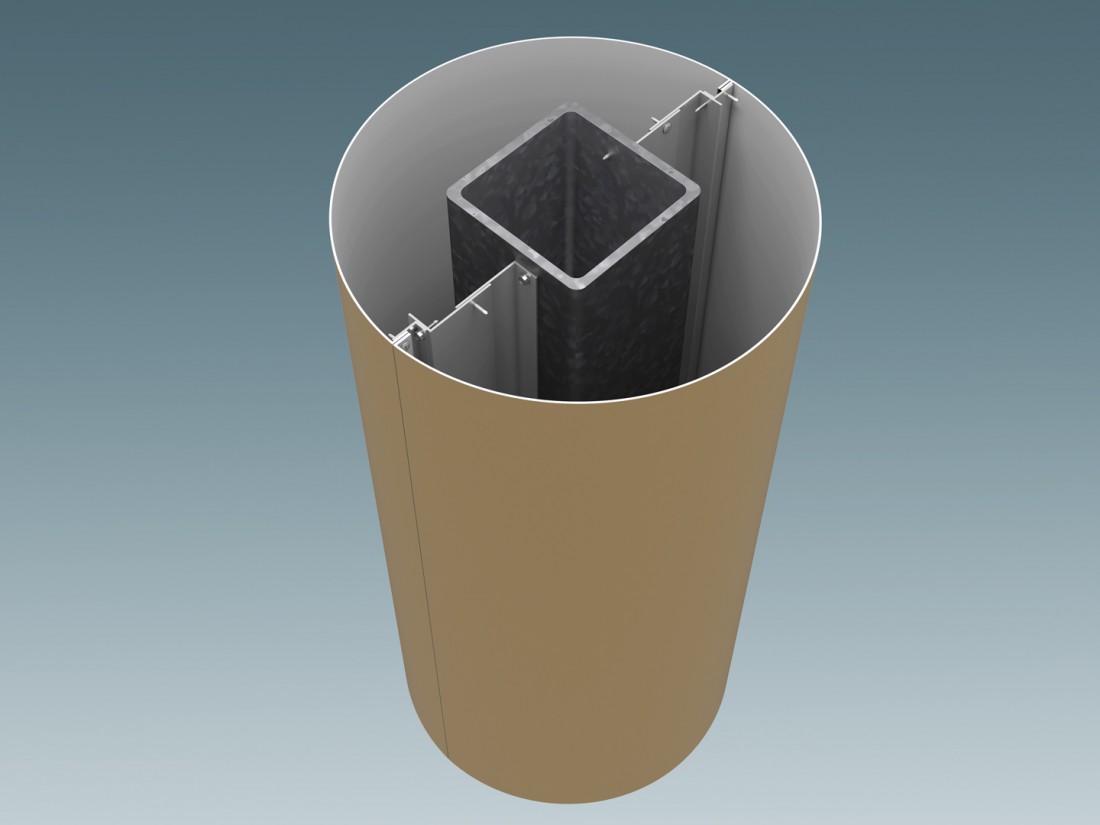 The Dry Joint column covers have a ½ or ¾" spline joint and are compatible with CEI Materials' R3000 and R4000 panel systems.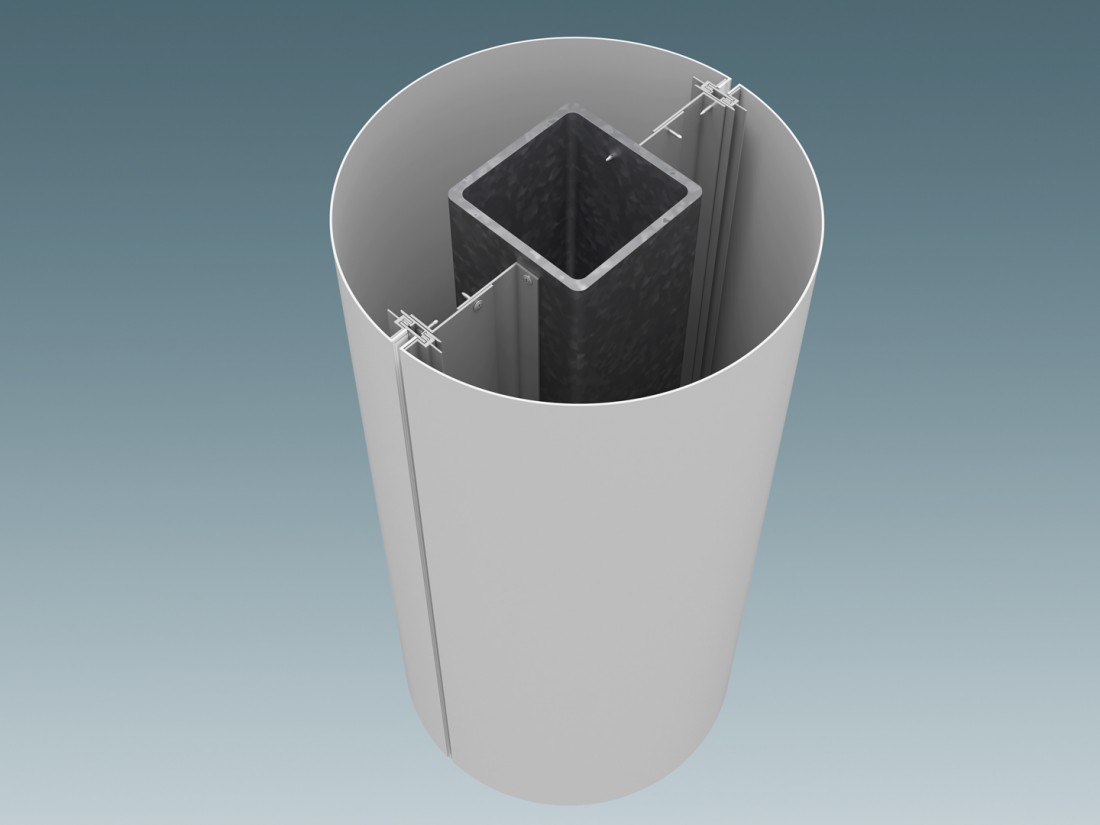 At CEI Materials we are dedicated to making sure that our cladding systems meet and exceed all the project specific requirements for performance and adherence to local & International Building Code standards. Depending on the system we will clearly identify what tests and procedures were completed internally and with third party assistance.
All three column cover systems have been tested to the following standards:
Wet Joint, Hairline Joint, Dry Joint: ASTM E 283 - Static Air Infiltration
Wet Joint, Hairline Joint, Dry Joint: ASTM E 330 - Structural Design loads (40psf)
Wet Joint, Hairline Joint, Dry Joint: ASTM E 331 - Static Water Infiltration
Florida Product Approval