Architecture In The Education Market: Design, Building Materials, And Influence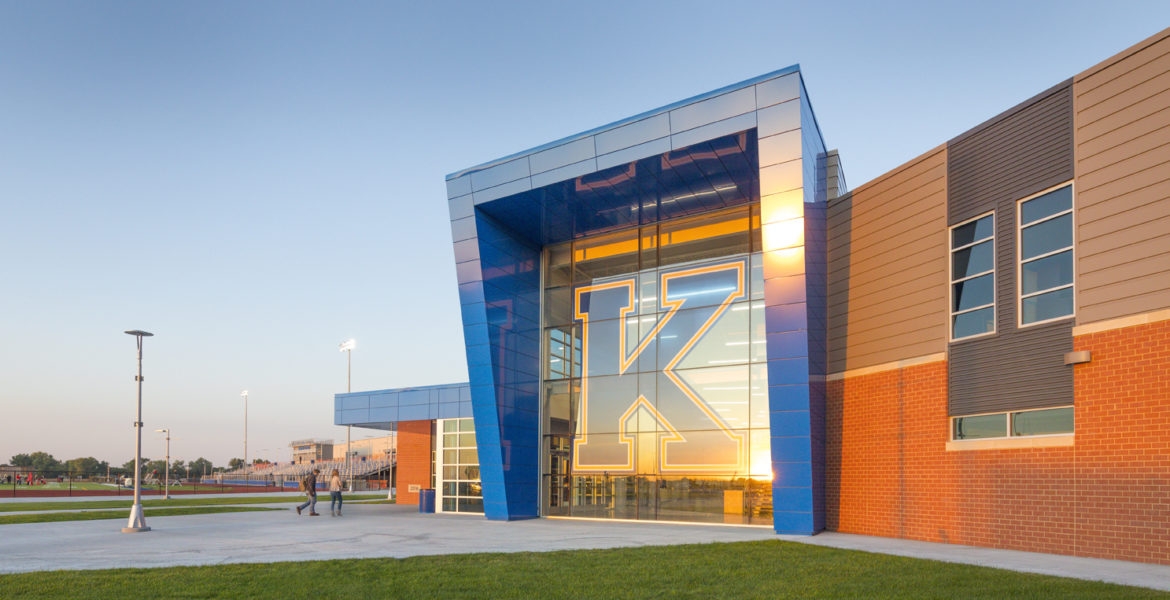 In constructing educational facades, architects are inspired by the students and faculty that inhabit these spaces. Often focused on concepts concerning sustainability and natural daylighting, these façades have to provide both communicative and academic-focused designs.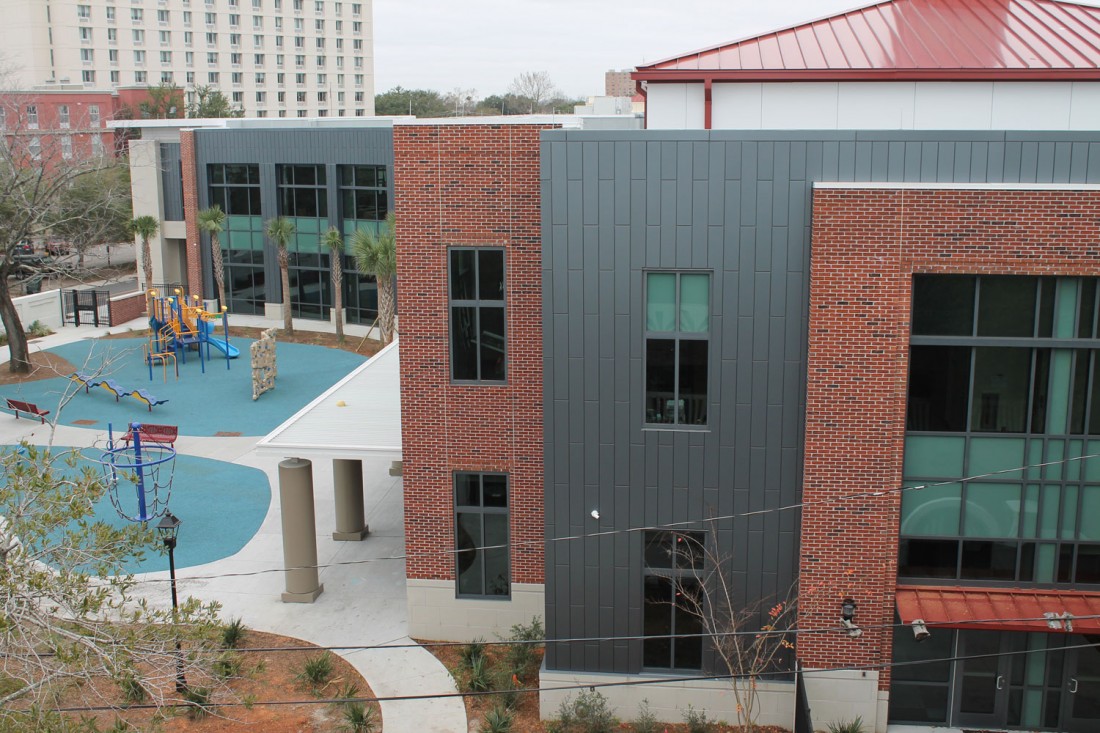 Memminger Elementary School, LS3P Associates, HITT Contracting, Charleston, CEI Materials R4000
Most educational facades have a similar approach to design. Featuring a brick or stone material with some kind of metal composite or single skin product as well. The metal material often serves as a contrasting element to the brick and provides a more contemporary look. Brick and stonework are very often used and symbolically in American architecture showcase warmth, which is important when you're talking about facilities that children inhabit on a daily basis.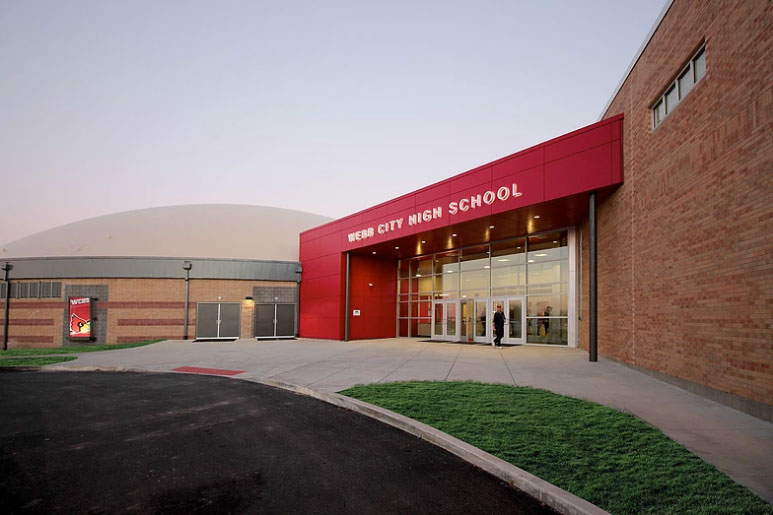 Webb City Highschool FEMA Dome, Incite Design Studio, Toth Associates, Dome Technology, SGH Inc, CEI Materials R4000, Photograph Incite Design Studio
Also, architects often play with colors on the exterior to showcase a school's spirit or simply offer a more playful design. The use of more contemporary or modern building approaches is often seen in college campus design in new construction. Colleges, unlike primary or secondary schools, are focused on the attraction or aesthetics of a façade. College campuses are more of a business, needing to attract a clientele.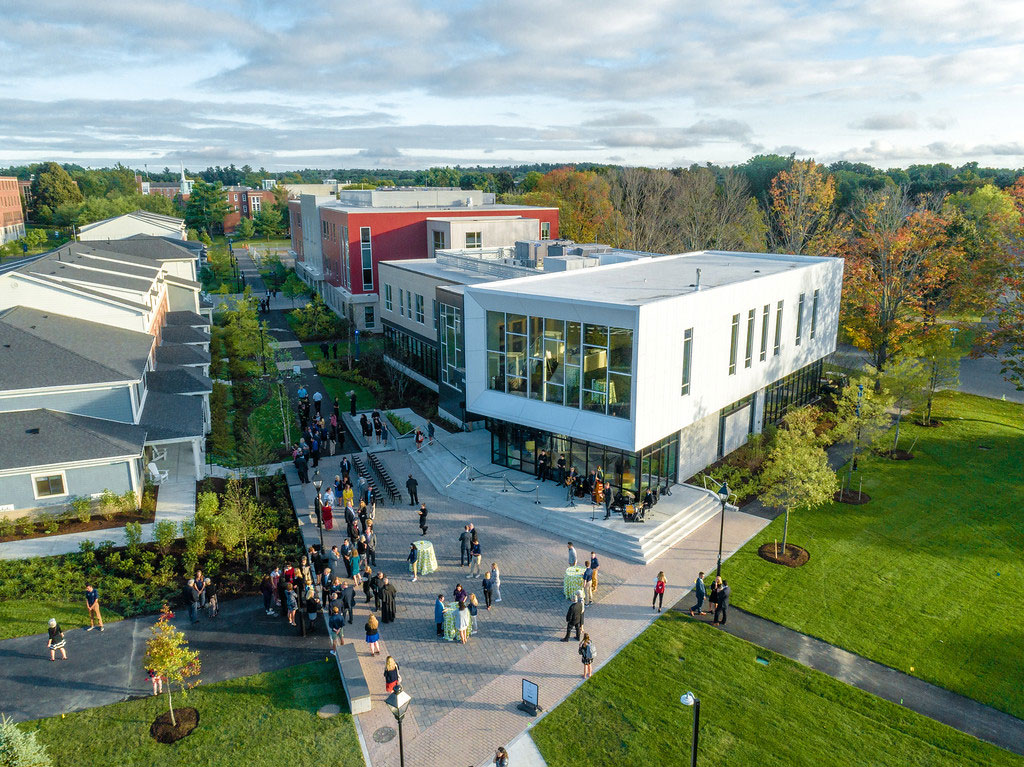 Arcidi Center, Merrimack College, PROCON, CEI Materials W5000, Photograph Merrimack College
Additionally, when specifying building materials architects are often focused on longevity. Education buildings are considered heavy-use construction, with continuous use, seeing hundreds of visitors on a daily basis. In such high-trafficked areas, replacing building materials would be disruptive to both students and staff, requiring the use of long-lasting products.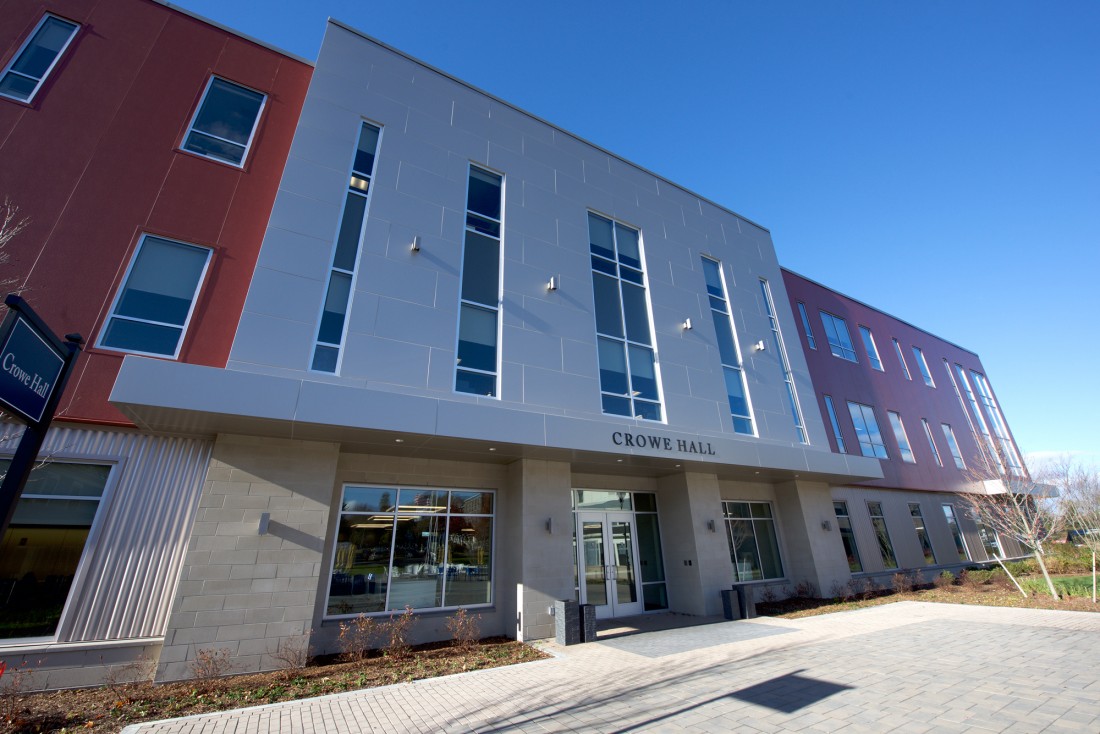 Crowe Hall, Merrimack College, North Andover, MA, PROCON, CEI Materials W5000
Education construction has come a long way, from simple brick facades to extraordinary adaptive designs. Whether a building is designed with sustainability, the school's signature colors, or contemporary metal accents, education buildings remain our most important market, harnessing the young minds of tiniest citizens.