Architects Redefine Luxury Living With Contemporary Apartment complex In Troy, Michigan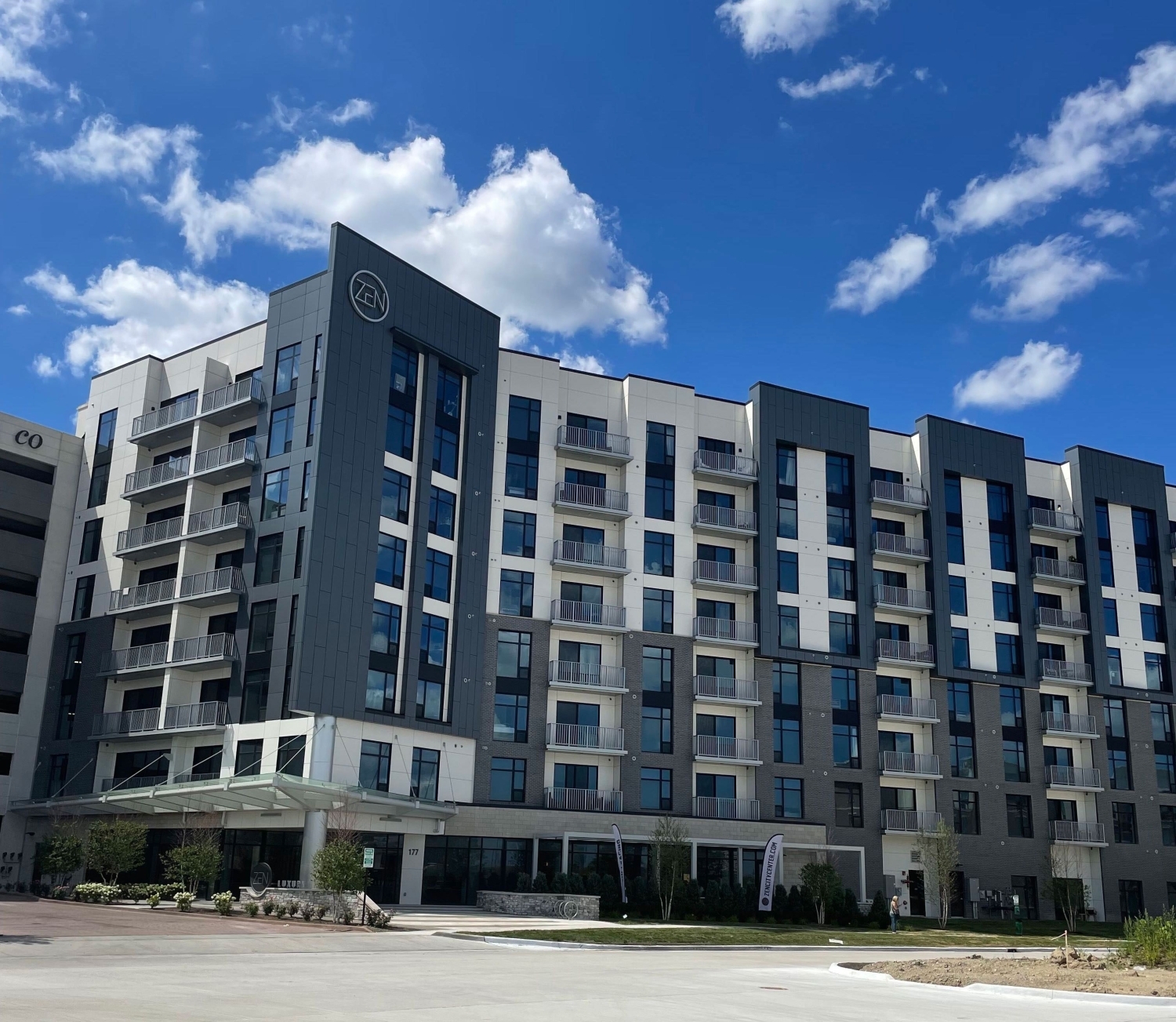 The Zen Apartment complex in Troy, Michigan, features 380 apartments, a 2,000-square-foot penthouse, and a 3,000-square-foot clubhouse. The state-of-the-art complex was designed by Krieger Klatt Architects of Royal Oak, MI.
The building was designed to resemble the sleek appearance of Porsche as per the owner's request. The architects say, "We designed the building with sharp angles and dramatic lines. A highlight is the exaggerated front glass and large metal and glass canopy to welcome residents. In addition, we designed floor-to-ceiling windows in every unit to enhance the modern feel both inside and outside."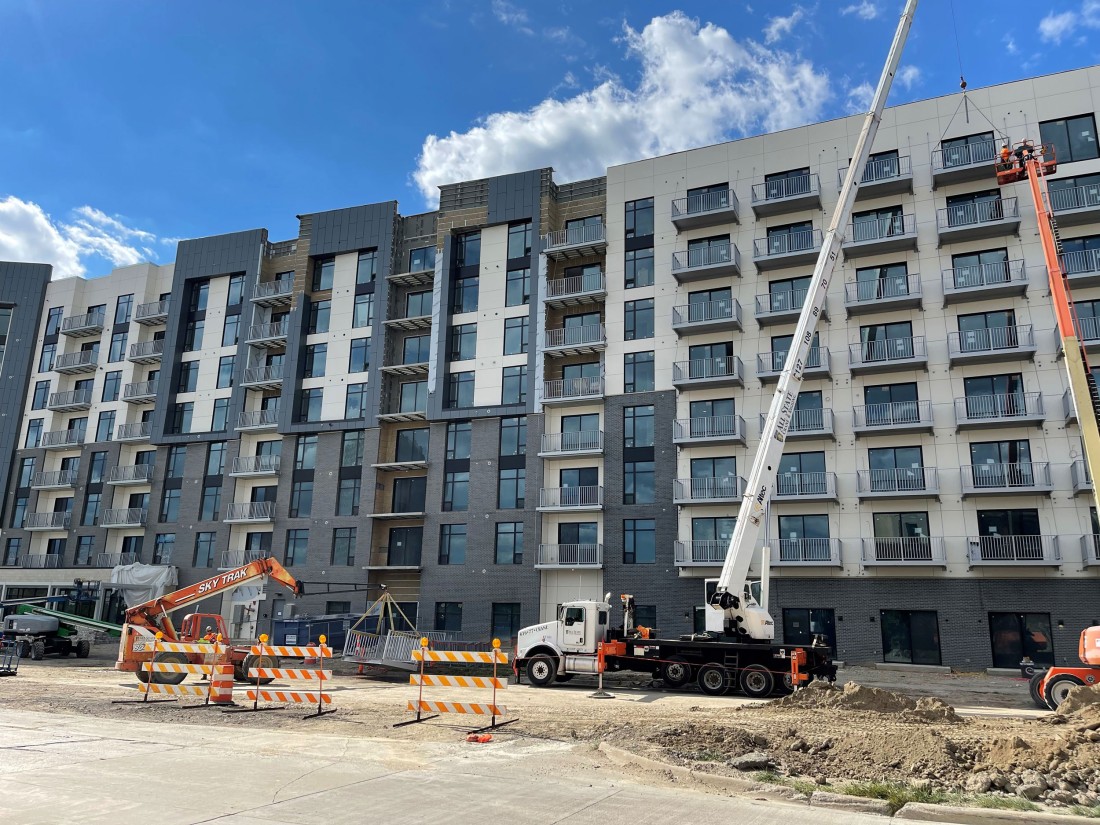 CEI Materials fabricated nearly 100,000 square feet of metal product for the building's exterior. Utilizing metal composite panels and flush soffit panels, the fabricators utilized the R4000 Drained/Rear-Ventilated Rainscreen Panel System.
Dylan Stefanko, the Project Architect at Krieger Klatt, describes, "We chose ACM because of its aesthetics and overall durability. Our design philosophy was a contemporary modern look incorporating straight lines and geometric shapes. Glass and metal worked well to give us the desired visual effect. We chose neutral colors for the exterior but used the ACM to break up the walls and add depth perception to the exterior façade."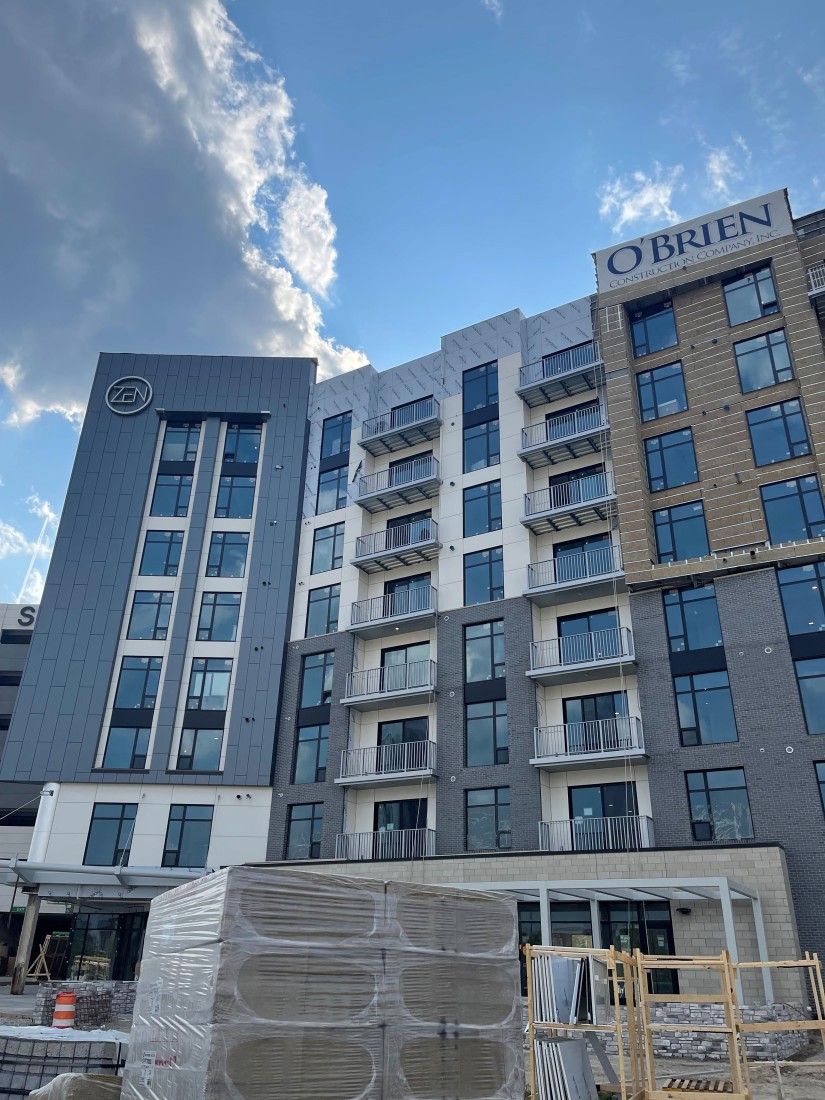 "The project was completed in phases. Phase One required the installation of the soffits on the first four floors, and Phase Two was the installation of the prefabbed ACM elements on the upper floors to accentuate the 3D effect of the façade," Andrew Didio of O'Brien Construction explains.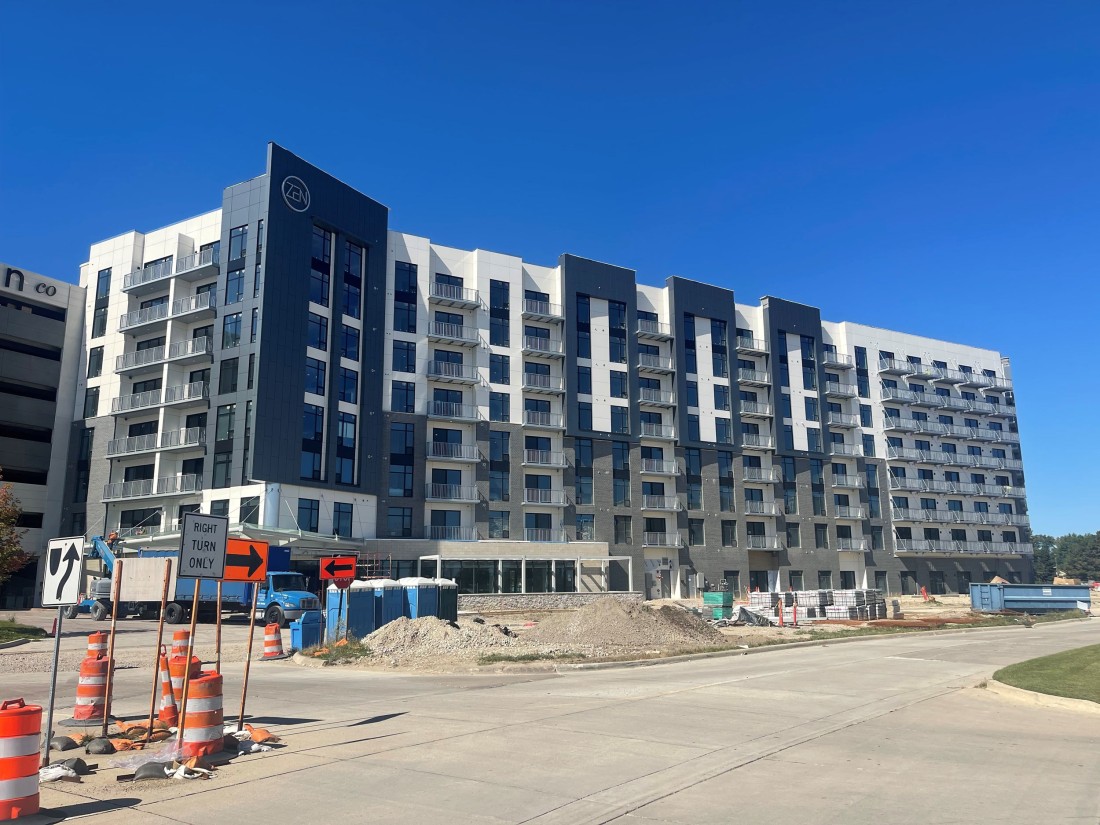 The resulting façade is a dynamic mixture of modern materials and warm accents. Creating a contemporary and upscale design, the apartments offer luxury living to the Troy community.