Modern School Renovation Provides Community With Sports Facility And Tornado Shelter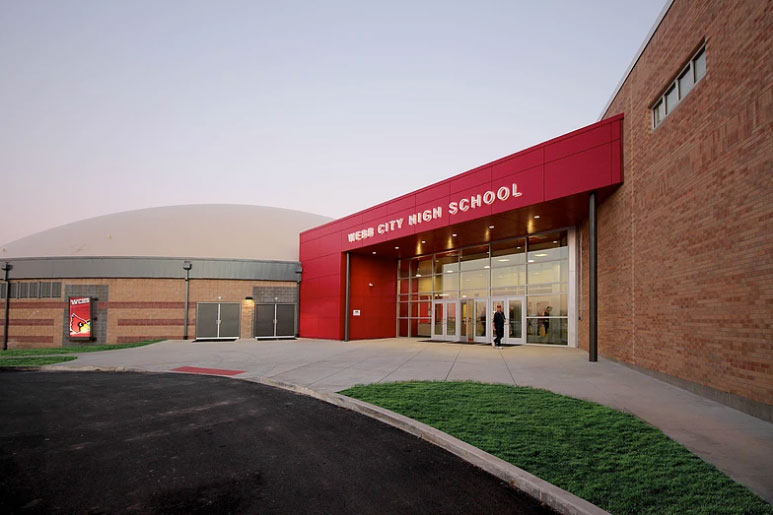 | | |
| --- | --- |
| Project Name: | Webb City High School Additions/Renovations |
| Location: | Webb City, MI |
| Architect: | Incite Design Studio |
| Consulting Engineers: | Toth & Associates |
| Client & Installer: | SGH, Inc. |
| CEI Materials System: | R4000 |
| Products: | Metal Composite Material (MCM) |
| Photography: | Incite Design Studio |
| Other Involved Parties: | Dome Technology |
When first viewing the Webb City High School Dome addition, it's easy to assume it is simply an impressive sports facility, but this addition is much more. In 2011 Joplin, Missouri was hit with the country's deadliest tornado in nearly 70 years. The tornado's winds reached 200 mph and resulted in 158 deaths and $2.8 billion in damages. The city was in desperate need of safety facilities and opted for a high school addition that serves as a quality gymnasium until it's needed.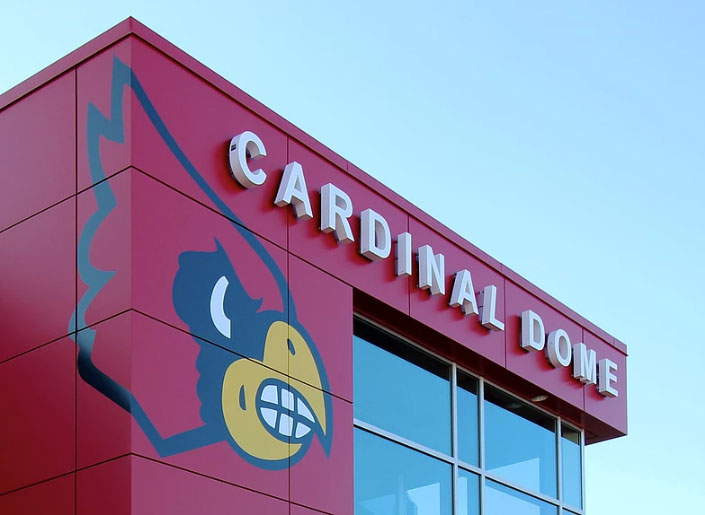 Photography © Incite Design Studio
Dome Technology specializes in producing dome shelters within the strict ICC-500 specifications. The team was commissioned due to the likelihood that a deadly storm would occur again and while reconstruction was already taking place it was the perfect opportunity to produce safety facilities. The resulting facility can fit over 3,000 people, just a five minute drive from Joplin should the need ever arise.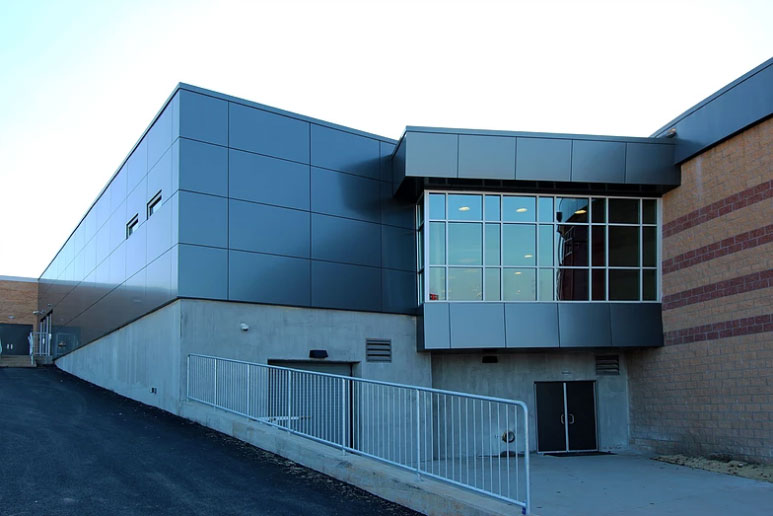 Photography © Incite Design Studio
Incite Design Studio worked closely with the structural engineers at Toth and Associates to complete the FEMA tornado safe room. Interestingly, the project engineers assisted the district in their ability to obtain six safe room grants with the Webb City School project being the largest.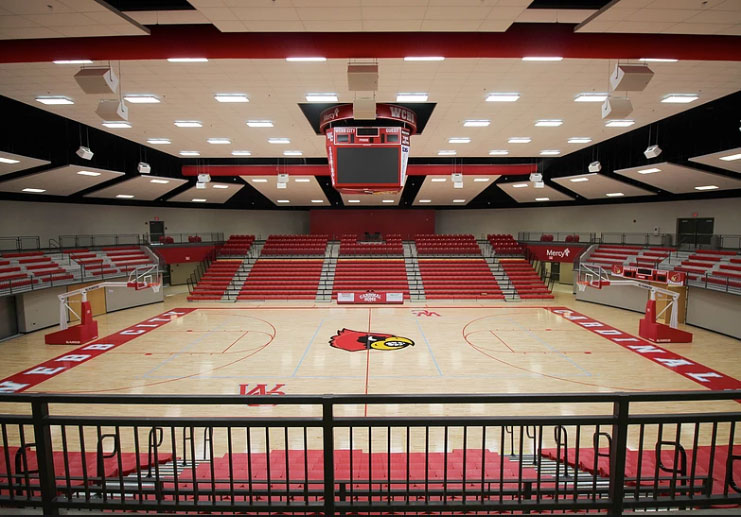 Photography © Incite Design Studio
The gym can fit nearly 2,000 sporting spectators or 2,500 in an assembly-style event. The facility also houses a space for locker and training rooms and storage as well. The addition that serves as a connector between the existing school and the dome facility features the school's new commons, weight room and football locker room. The dome was built for inclement weather with the potential to withstand an EF-5 tornado, the type of storm that devastated the area just seven years ago.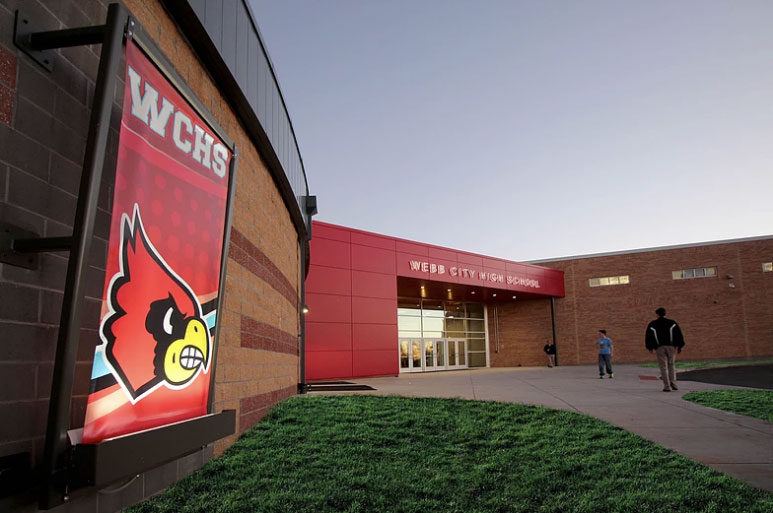 Photography © Incite Design Studio
The building's facade features the school's signature cardinal red that juxtaposes the exterior brickwork. The red panels that envelope the school's entrance provide a colorful fluidity that makes its way through the interior offering a sense of cardinal pride in every direction. Additionally, a grey metallic metal composite material was chosen to further complement the school's color scheme on the exterior. Working closely with SGH, Inc. CEI Materials fabricated the exterior metal components utilizing the R4000 Rear-Ventilated Rainscreen system.