LEED Certified Elementary School Showcases Modern Design In Downtown Charleston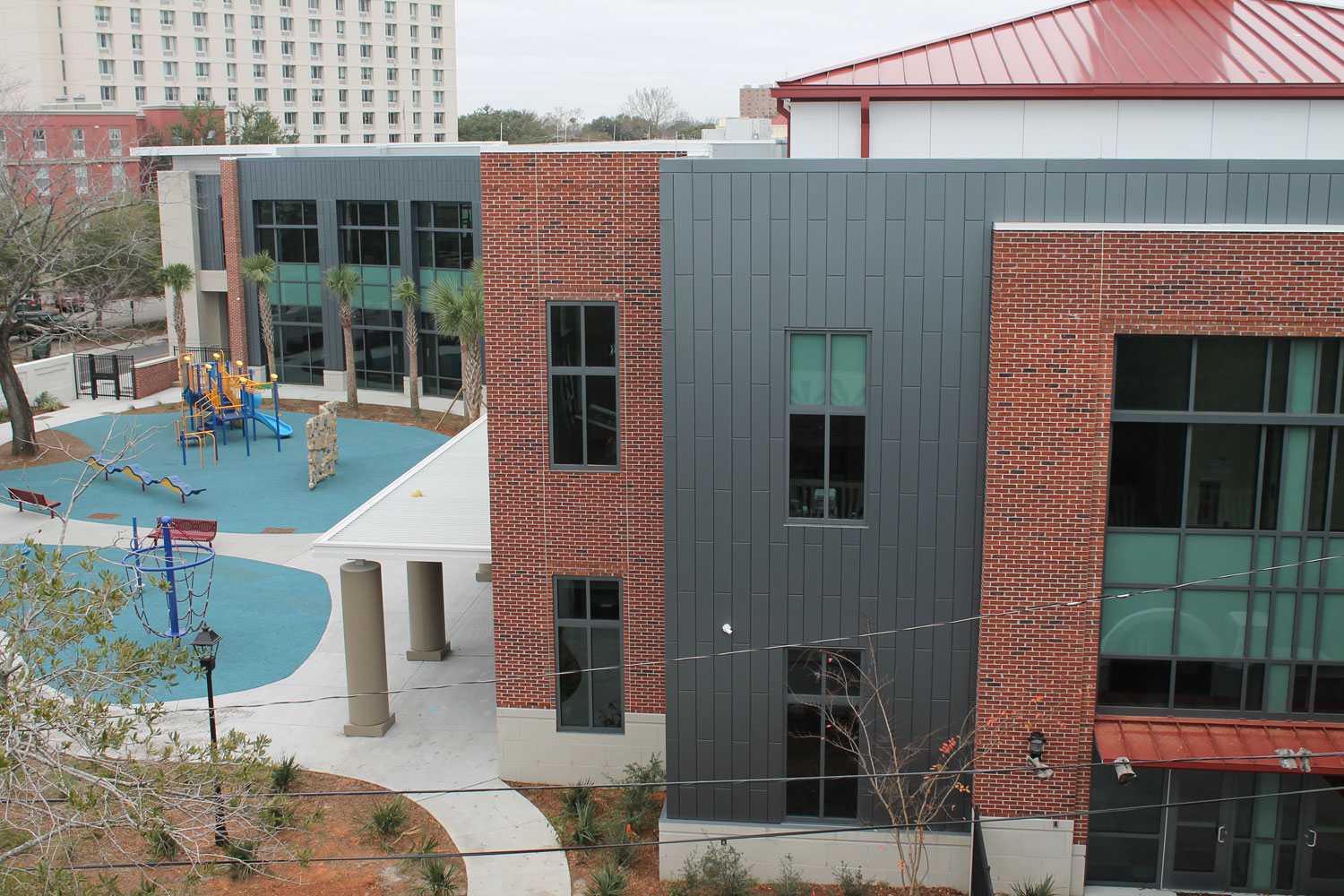 | | |
| --- | --- |
| Project Name: | Memminger Elementary School |
| Location: | Charleston, SC |
| Architect: | LS3P Associates |
| General Contractor: | HITT Contracting |
| Engineers: | MMSA Structural Engineers |
| CEI Materials System: | R4000 |
| Products: | MCM |
| LEED: | Designed to LEED Silver Standards |
Architects in South Carolina were tasked with the construction of an elementary school in downtown Charleston. Completed during the summer of 2013, the school was part of a program that replaced buildings with seismic deficiencies. The architects at LS3P describe the new school, "…the school replaces an outdated 1950's era facility, with an architectural language which respects the historic content of the 1800's school yard and the adjacent Memminger Auditorium."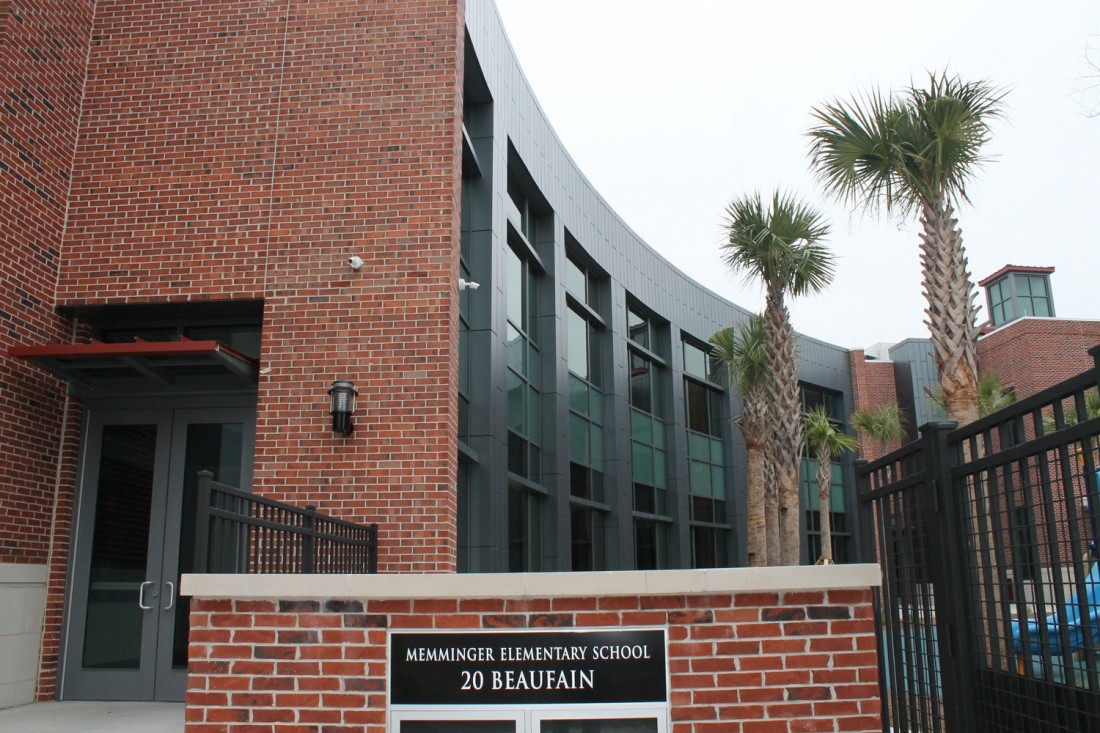 The auditorium was one of three portions of the original structure that remained; the new two-story structure replaced an original facility, which was demolished. The general contractors at HITT explain, "The construction of this project was special because it is a 77,000 square-foot facility that is a statement to the community. It brings together both historic qualities and sets future expectations about the direction this community is headed in."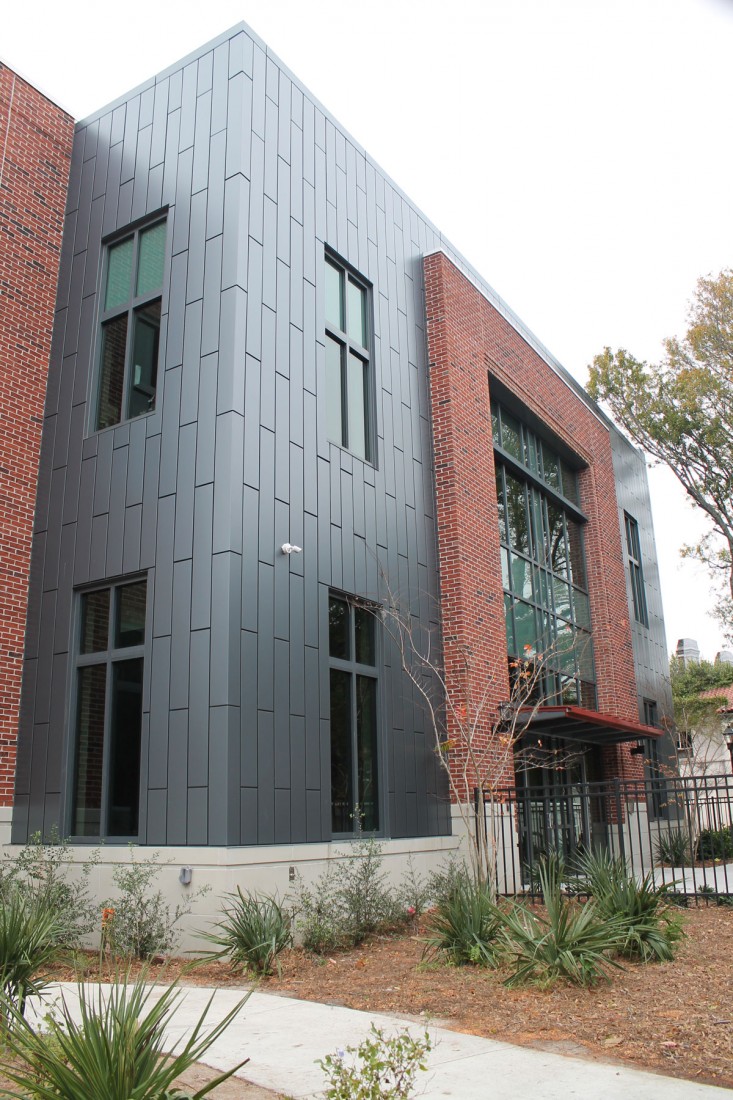 The structural integrity of the building was achieved with the help of MMSA Structural Engineers. Their design work enabled the steel-frame structure the ability to maintain stability by vertical steel bracing, as their representatives describe, "There are two isolation points that separate the facility into three sections. Seismic "drains" were also installed into the sub grade to mitigate liquefaction potential during an event."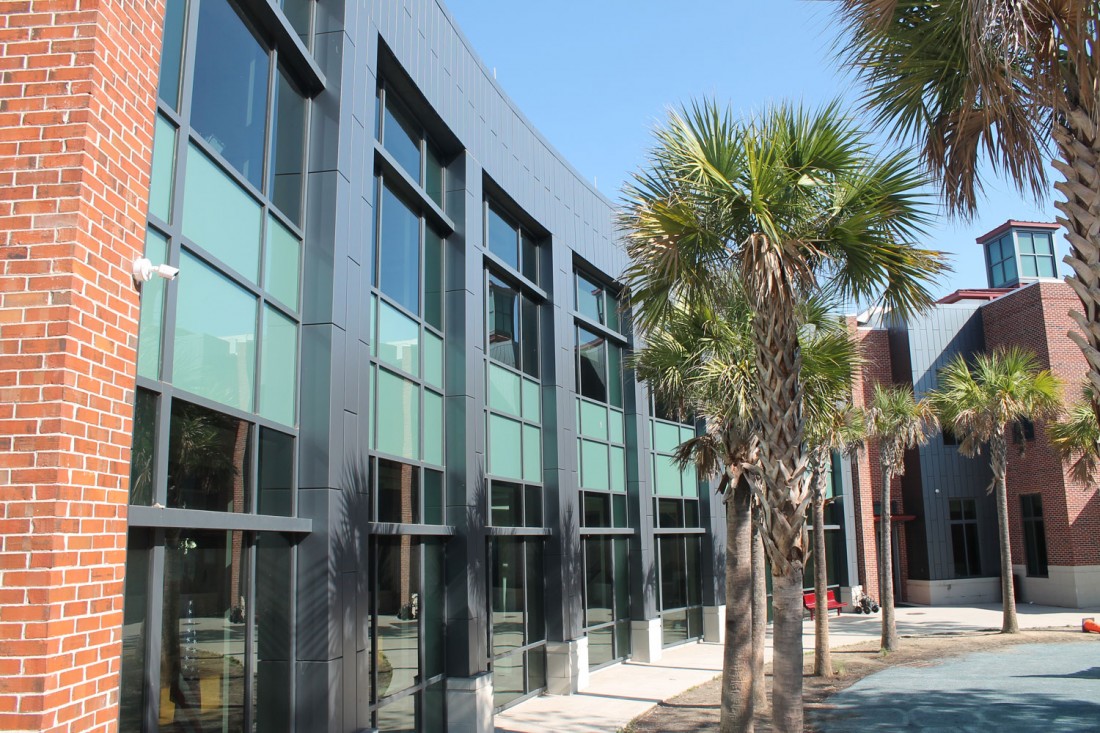 The modern structure features amenities that increase productivity, connectivity, and student well being including optimal daylighting functionality and passive solar strategies. The naturally lit interior offers views of the historic gardens and centuries-old oak trees just outside.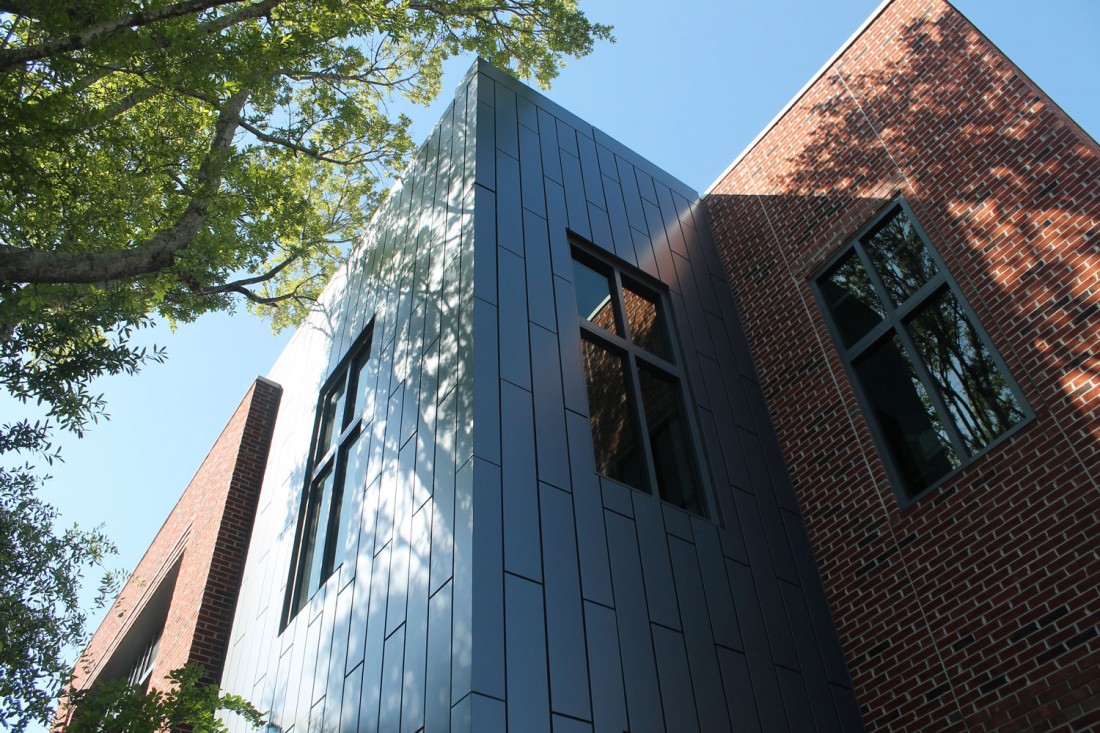 With the project's location downtown some challenges were overcome to ensure timely construction, as HITT further describes, "One of the particular difficulties was building in a crowded downtown area, with both commercial and residential areas nearby. This presented logistical issues due to the limited site area and surrounding buildings, and required coordination of haul routes, deliveries and temporary sidewalk outages."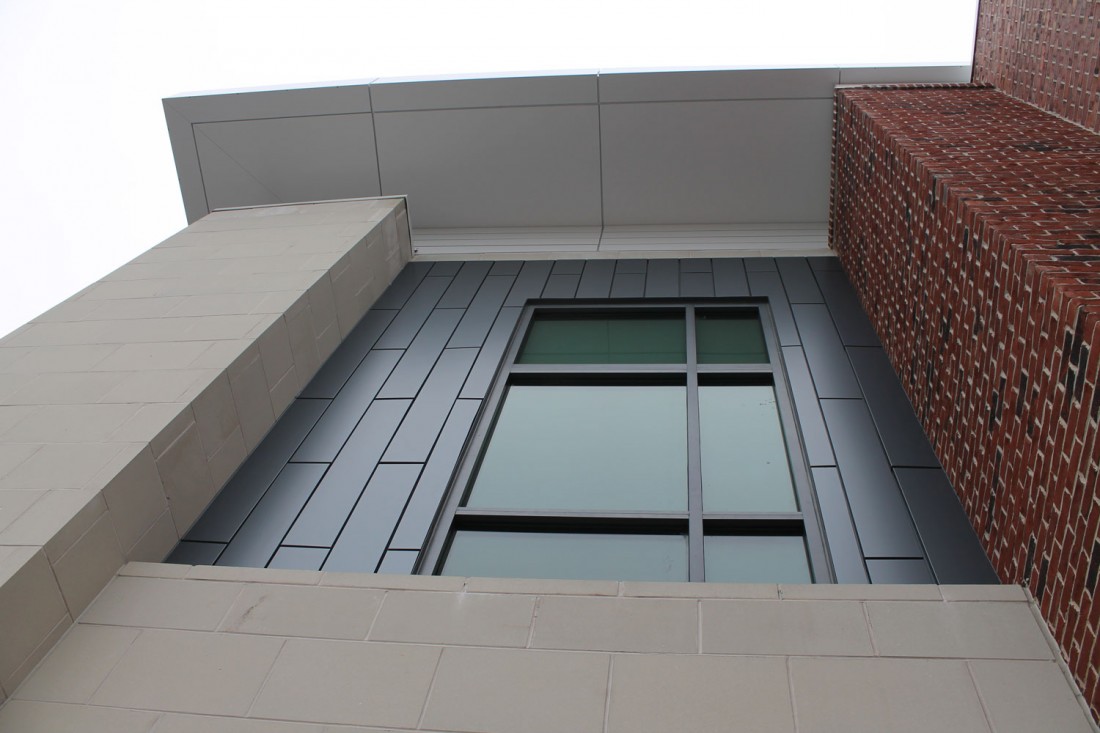 HITT worked closely with the fabricators at CEI Materials. The exterior metal components are comprised of fire-resistant metal composite material utilizing the customized R4000 Drained Rear-Ventilated Rainscreen System. This system offers rainscreen technology with varying joint widths as well as color versatility.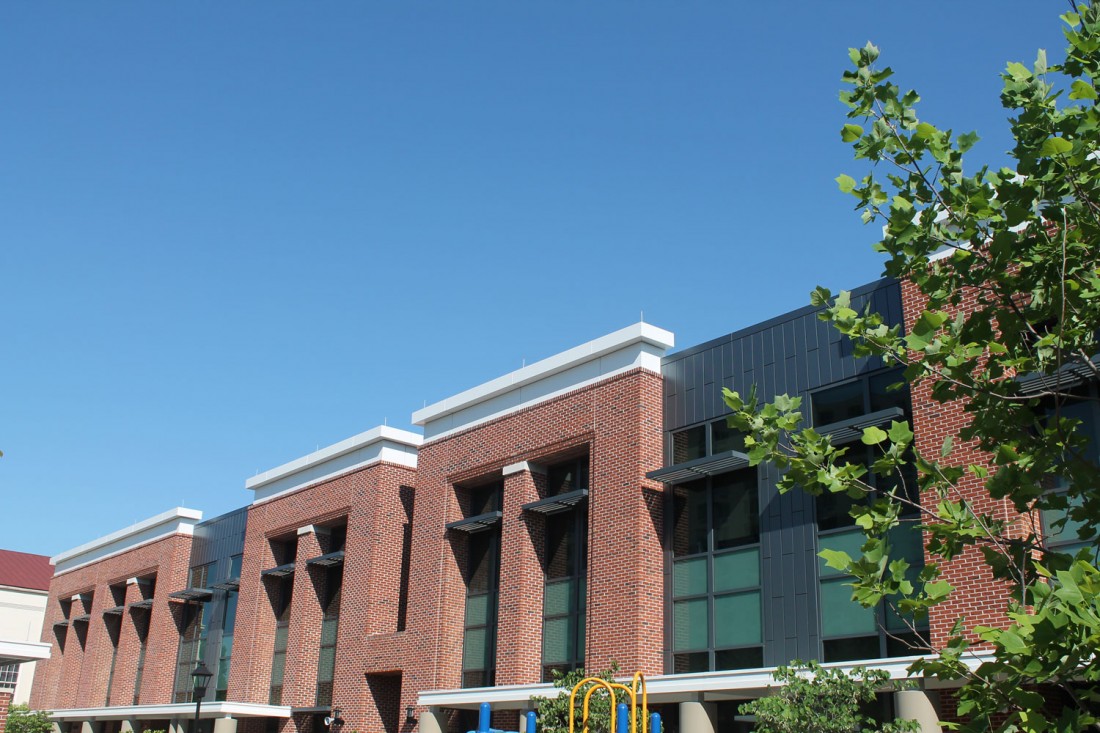 The resulting school is a beautiful mixture of metal and intricate brickwork. The combination showcases a movement towards innovation, but also the value of past architectural styles as well. Dylan J. Towe, Associate, Project Architect at LS3P stated, "LS3P along with the Charleston County School District and the City of Charleston are very happy with the final product that balanced the client's goals and expectations for the high level of design and detail that was desired with the aggressive schedule to move the students back into the school."