Brick Masonry On New Hotel Juxtaposed With Metal Components Fabricated By CEI Materials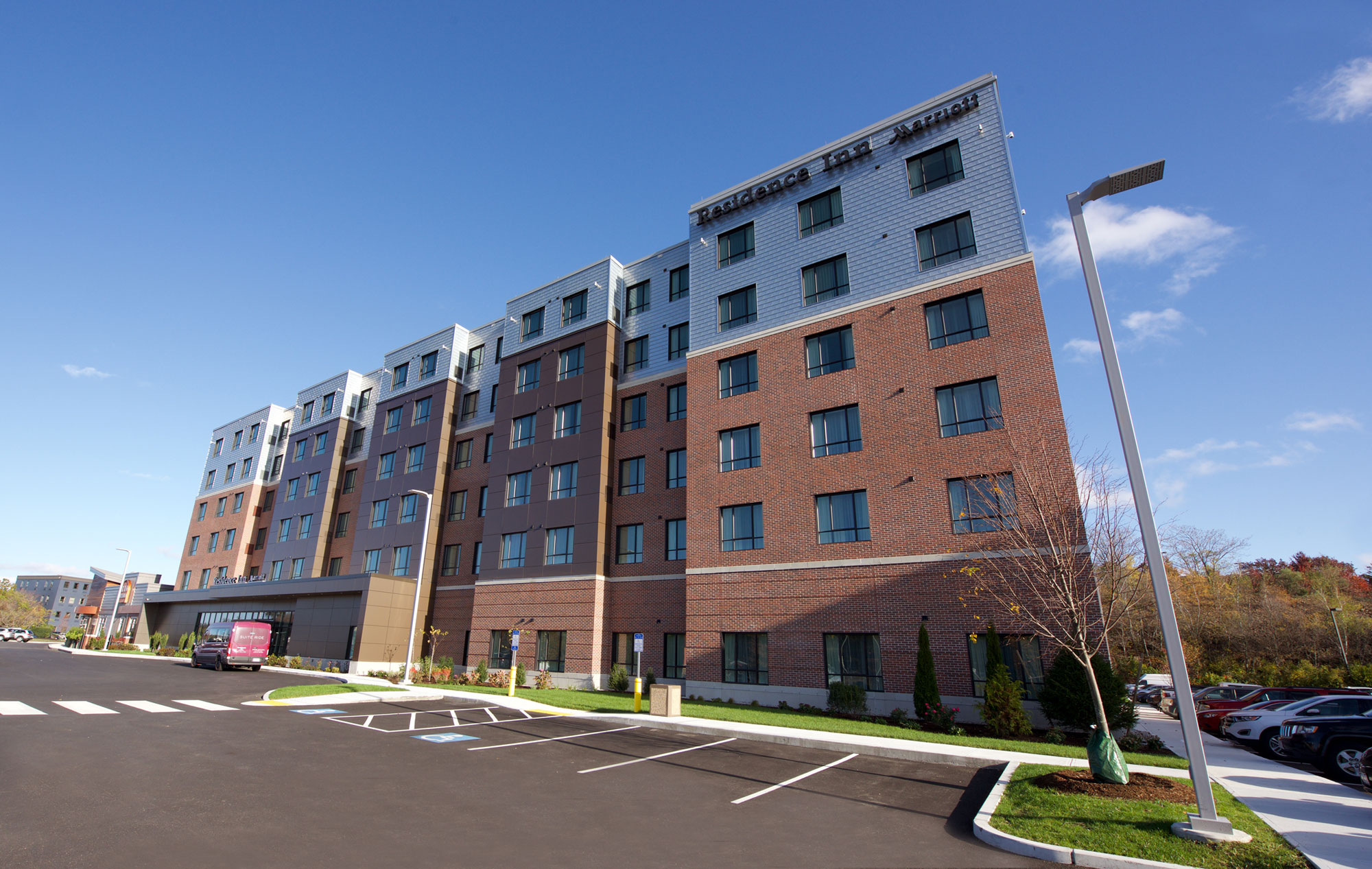 | | |
| --- | --- |
| Project Name: | Residence Inn Marriott Braintree |
| Location: | Braintree, MA |
| Architect: | Group One Partners |
| General Contractor: | Dellbrook|JKS |
| CEI Materials System: | R3000 |
| Products: | Metal Composite Material, Zalmag |
| Photography: | CEI Materials |
The Residence Inn in Braintree, MA opened in the spring of 2017. Designed by hospitality gurus, Group One Partners, the six-story hotel is Braintree's seventh hotel and seeks to attract new visitors. The hotel, with the brand recognition of the Marriott name, blends seamlessly into the current business environment in Braintree.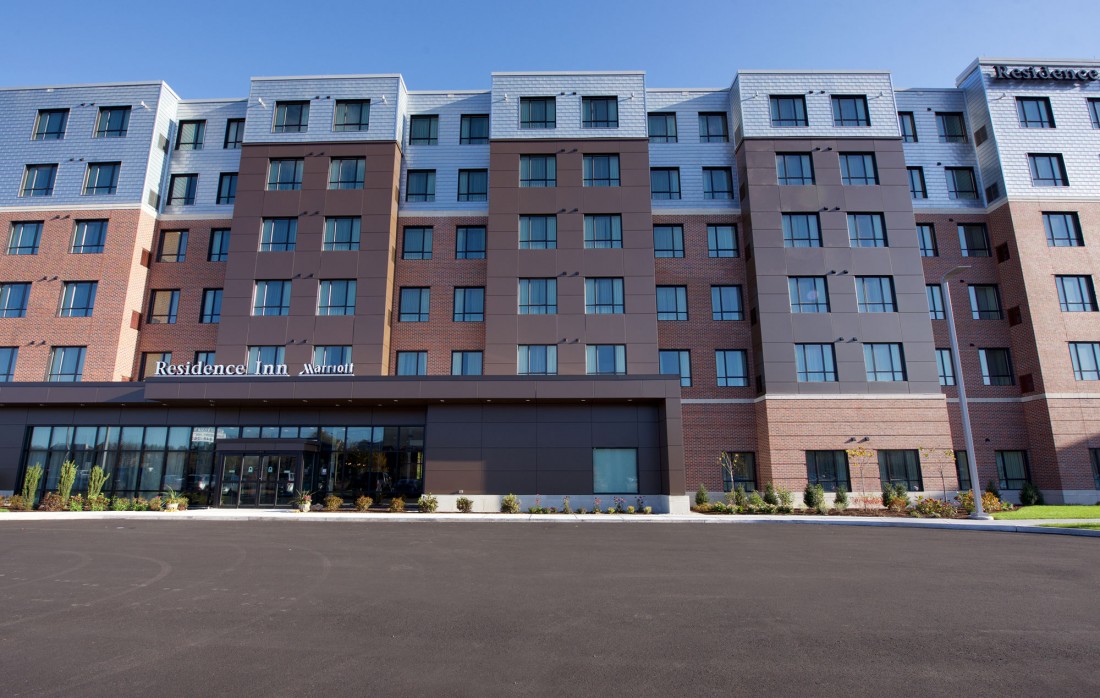 The board's vice chairman, Joseph Reynolds, was interviewed for the Wicked Local, Massachusetts local news source where he described, "The location [of the Residence Inn] is ideal because it's separate from our residential areas and won't visually impact the abutting neighborhood. A hotel is also not a type of use that will bring noise and disruption. It's complementary from a future planning perspective with the challenges we will face as a community in 10, 20 or even 30 years down the road."
The site of the new hotel was built where an old office facility had once been. The half-acre development features the six-story hotel and a separated one-story, 7,000 square-foot restaurant. Attracting business travelers, the hotel is just a short drive to downtown Boston, Logan International Airport and the MBTA. The hotel features the latest in modern amenities with apartment style studios and suites. The hotel is meant to mirror a residential living environment with fully equipped kitchens and a grocery delivery service.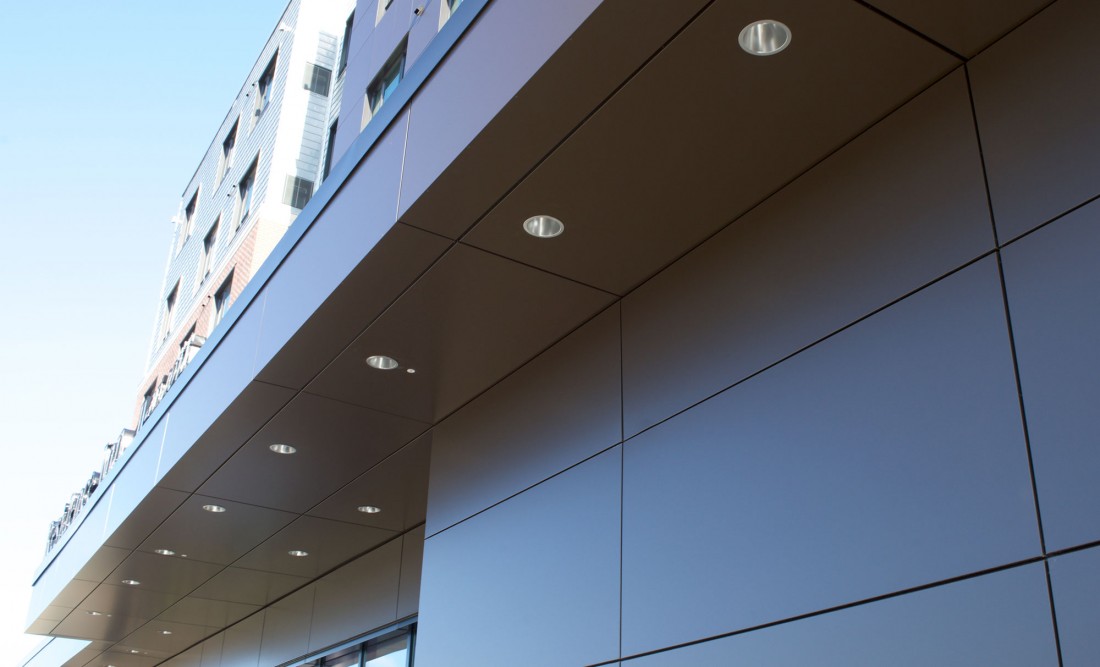 The construction of the 107,000 square-foot development was completed by Dellbrook|JKS. The nearly 140-room hotel was built over five-levels of wood framing over a one level steel base. The general contractors at Dellbrook|JKS describe, "The façade is a combination of masonry brick, metal panel, metal tile and EIFS."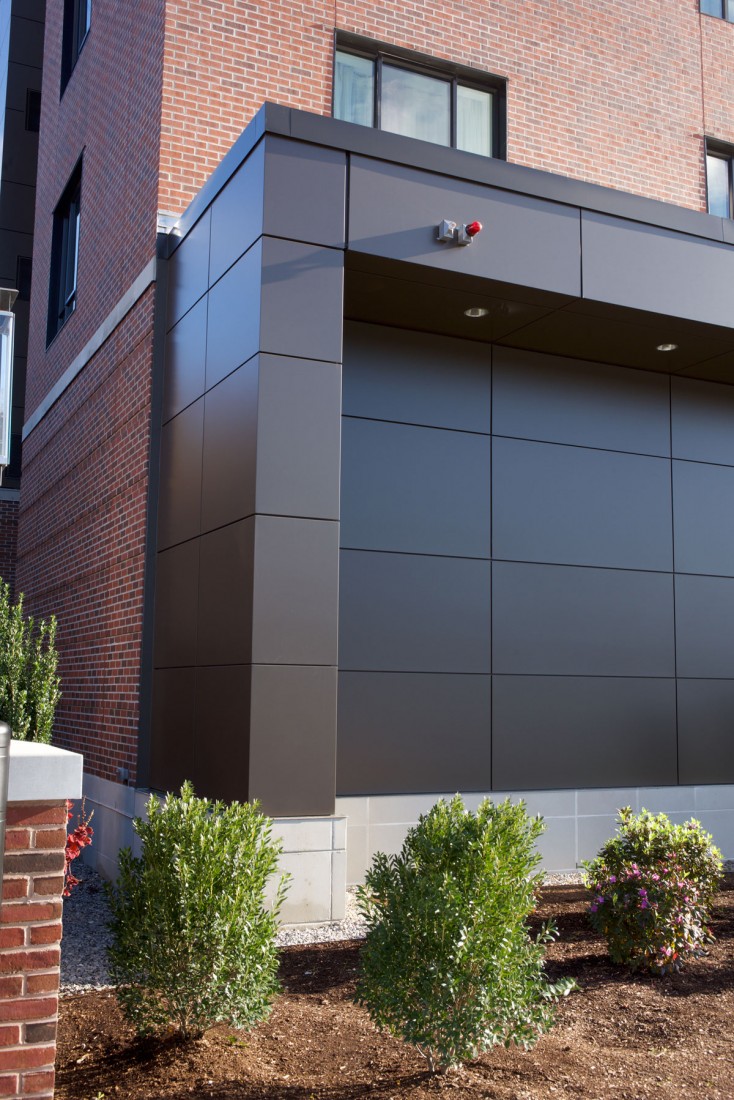 In addition to the brick masonry enveloping the façade, the exterior features bronzed metal composite material and Zalmag single-skin. The metal components were fabricated utilizing CEI Materials' Pressure Equalized Rainscreen System. This system has been tested to remove the driving forces for water penetration. Additionally, it equalizes the air-pressure on the external and internal sides of this compartmentalized Panel System.