LEED Gold Hotel Showcases Modernity And Sustainability In Downtown Arlington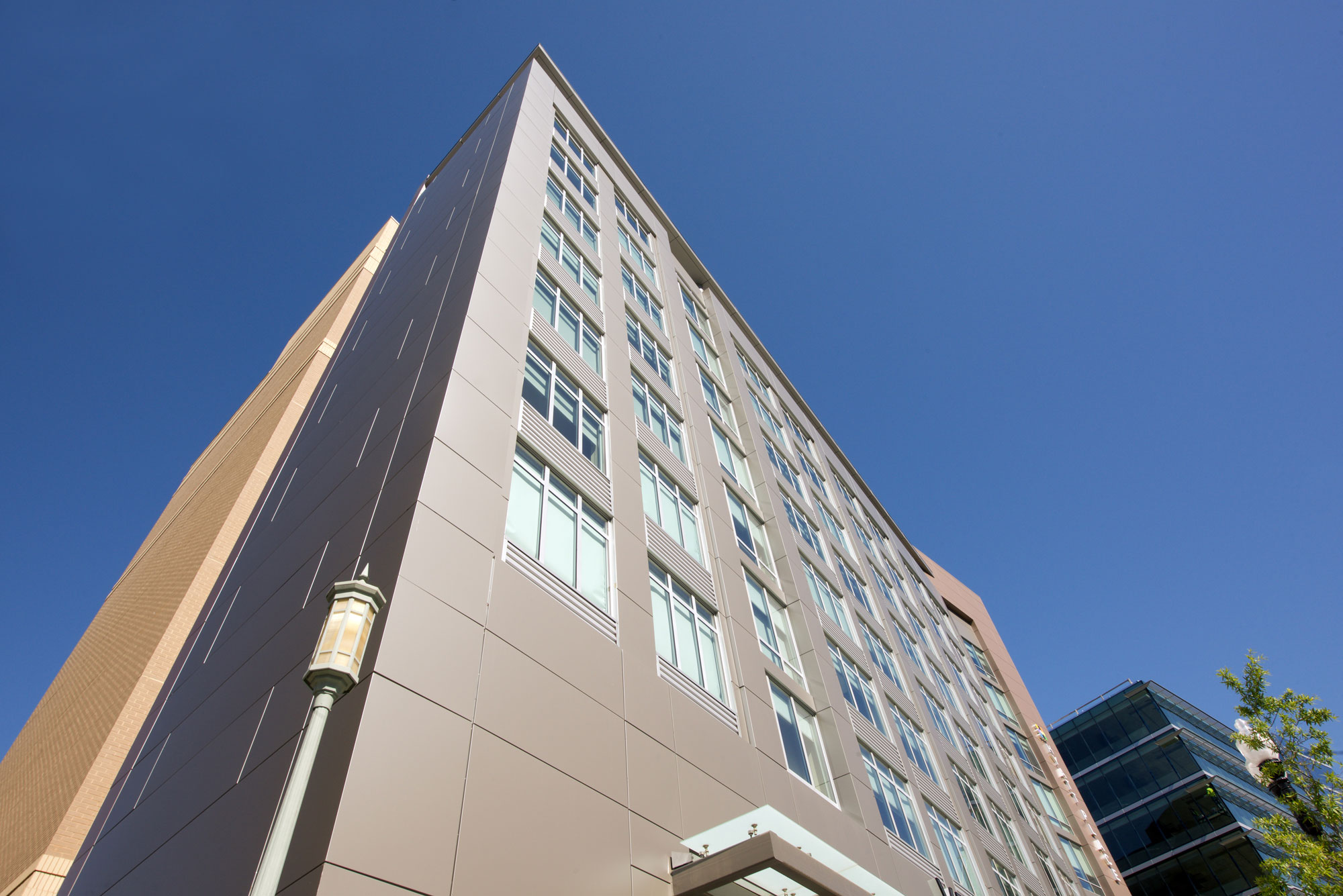 | | |
| --- | --- |
| Project Name: | Hyatt Place Courthouse |
| Location: | Arlington, VA |
| Architects: | WDG Arch + Gordon & Greenberg Architecture |
| General Contractor: | HITT Contracting |
| CEI Materials System: | R4000 |
| Products: | MCM |
| LEED: | LEED Gold |
The Hyatt Place Courthouse developed in Arlington, Virginia, was constructed with sustainability as a central element of its design. The project was the collaborative work of DC-based firm WDG and Gordon & Greenberg Architecture. The architects worked closely with the green building consultants at Paladino and Company to produce the LEED certified hotel.
The hotel's developers, Schupp Companies, take sustainable design seriously as their owner Ray Schupp describes, "Schupp Companies understands the benefit and necessity of sustainability, design, and construction. The LEED Gold milestone of Hyatt Place Courthouse represents Schupp's commitment to sustainability now and for future projects as well."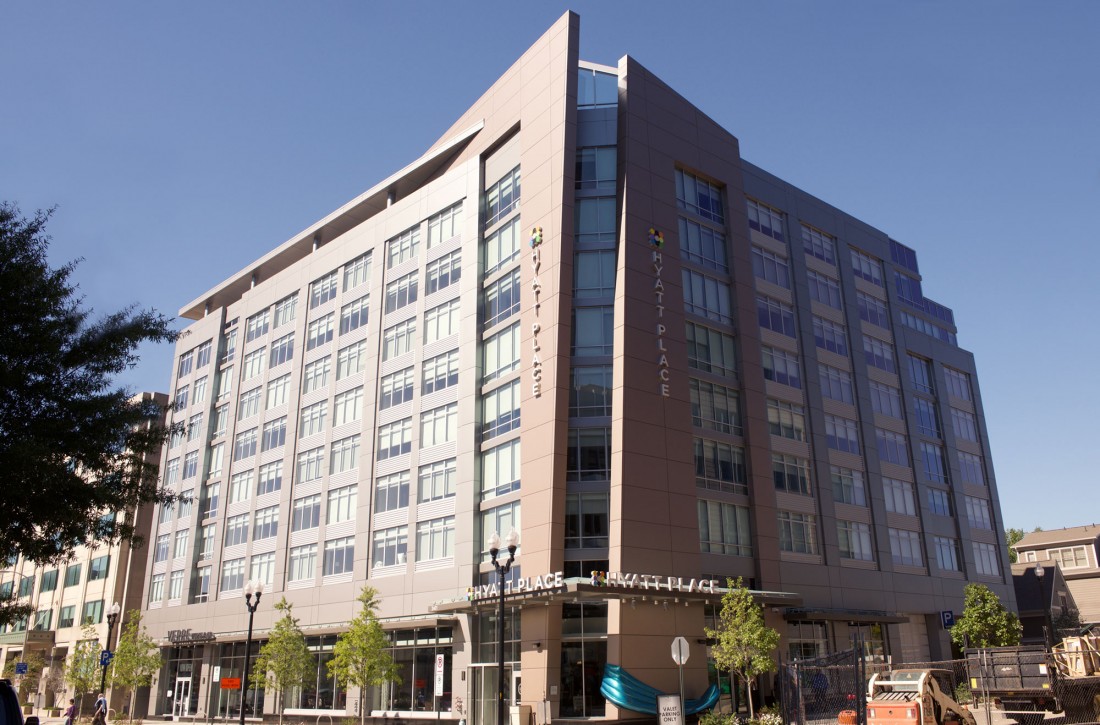 The 93,000 square foot hotel features mixed-use space on the street-level used for retail and food services. The location is localized with close proximity to the metro, encouraging staff and guests to utilize the area's public transportation system.
LEED points were achieved due to a variety of internal and external elements and various conceptual designs by the architects that focused on the accessibility of daylight and improved air quality. Believing in the health of not only the hotel guests but also its long-term occupants, the staff, the interior was designed with accessibility to outdoor airflow, which dramatically improves internal air quality. Additionally, the designers opted for numerous interior elements including low emission paints, adhesives, even flooring.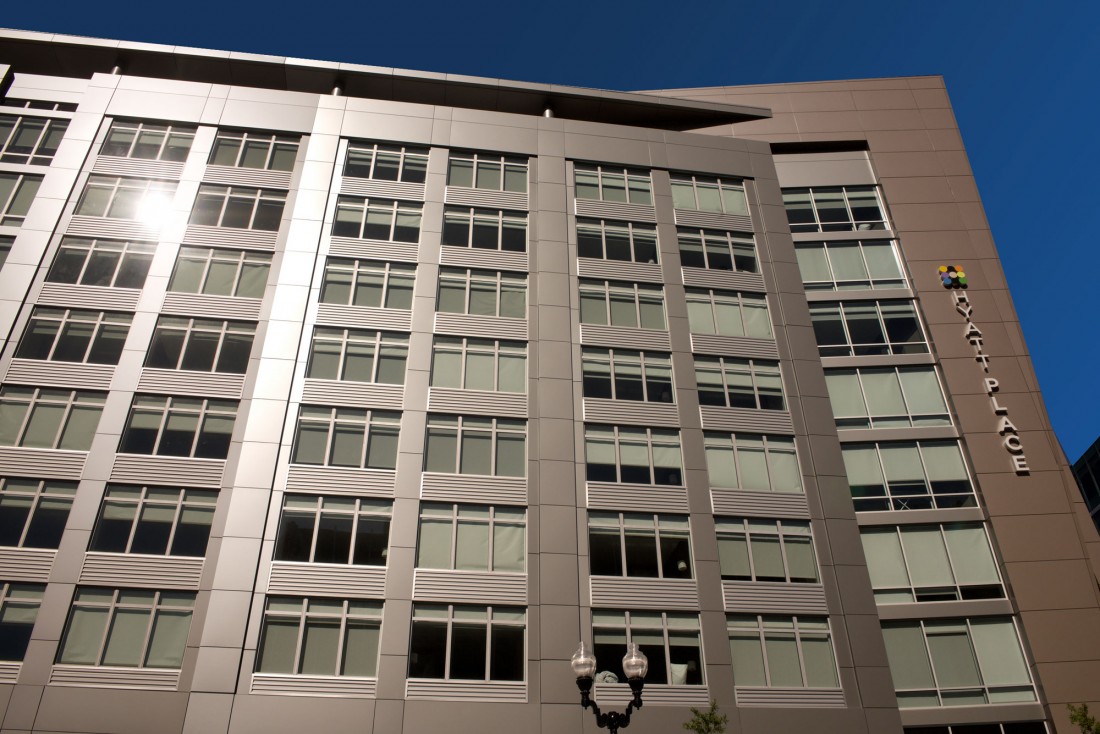 Equally important to the design, was the accessibility of natural light, reducing the reliance on artificial alternatives and allowing nearly 100% of occupied spaces a view of downtown Arlington.
Tom Paladino, CEO of Paladino and Company, explains, "Bravo to Schupp for embracing the connection between sustainability and guest experience. The guest experience is the number one driver of business performance in hospitality, and by delivering improved air quality, abundant daylighting, and conscious, sustainable materials, the Hyatt Place Courthouse is investing in its own growth and success."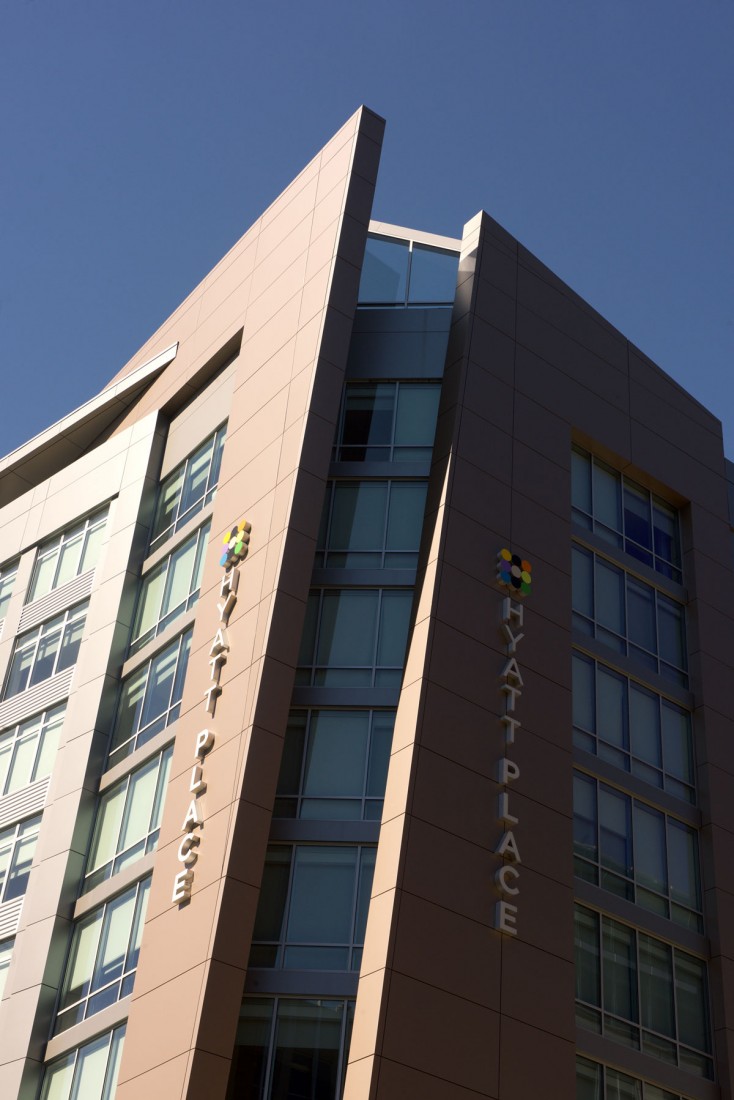 The hotel features 168 rooms built within eight-floors. The general contractors at HITT worked closely with CEI Materials, who fabricated the hotel's exterior metal components. The façade's metal composite panels were fabricated utilizing CEI's customized R4000 Rear-Ventilated Rainscreen system. The use of metal composite material showcases the modern progression of hospitality design.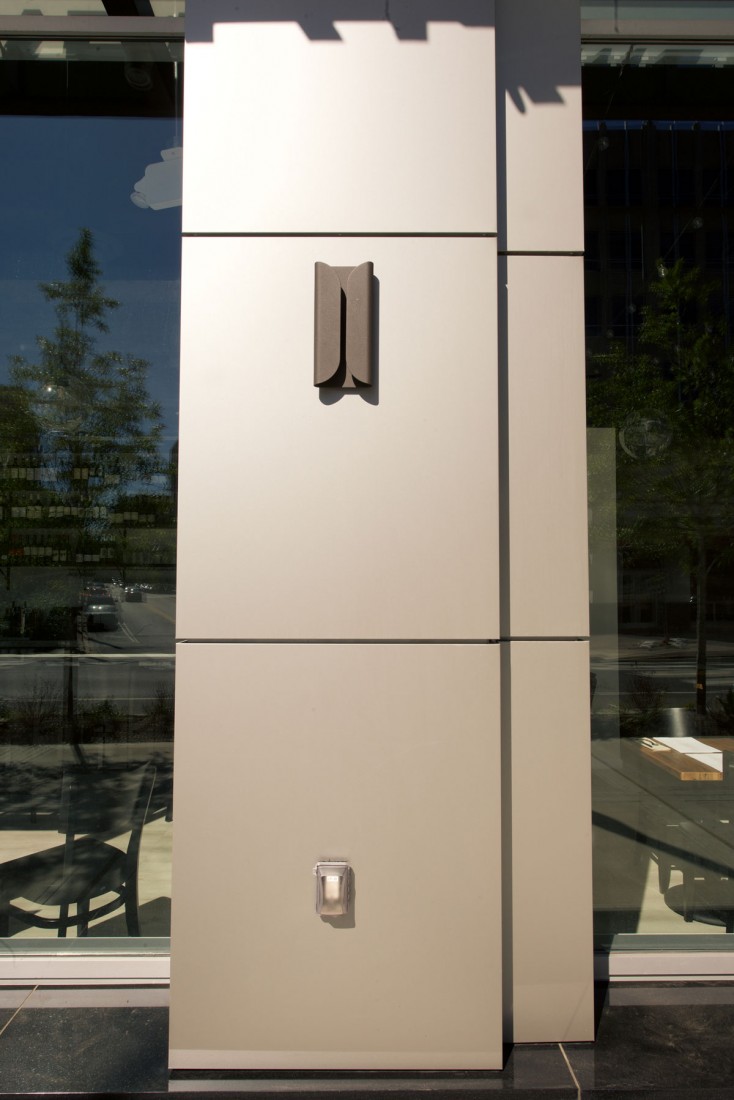 Just north of the hotel, lie single-family homes, which prompted the architects to design elements of the cornered structure to mimic the surrounding architecture. For instance, as the hotel stretches from its central apex the windows appear smaller, in an attempt to blend in. The architects at WDG describe, "…the building's massing steps down to a softer rear brick façade. Reduced quantity and size of windows increases a sense of privacy for both guests and residents. Detailed coursing adds interest and mimics the materials of the neighboring single-family homes."
Interestingly, as the sustainability consultants at Paladino explain, "Nearly 1 percent of the total building materials content, by value, was manufactured using recycled materials; and more than 23 percent were manufactured and extracted within 500 miles of the project site." They add, "Additionally, the project diverted 93 percent of the on-site generation construction waste from landfills."
The achievement of LEED Gold was an exciting one, showcasing the progressive movement of corporate hospitality design. As the USGBC's CEO and President, Mahesh Ramanujam stated, "By prioritizing sustainability, Hyatt Place Courthouse and the project team is leading the way in the hospitality industry and helping the USGBC continue toward our vision of a sustainably built environment within a generation."