Illinois College Undergoes Massive Renovation To Modernize The Campus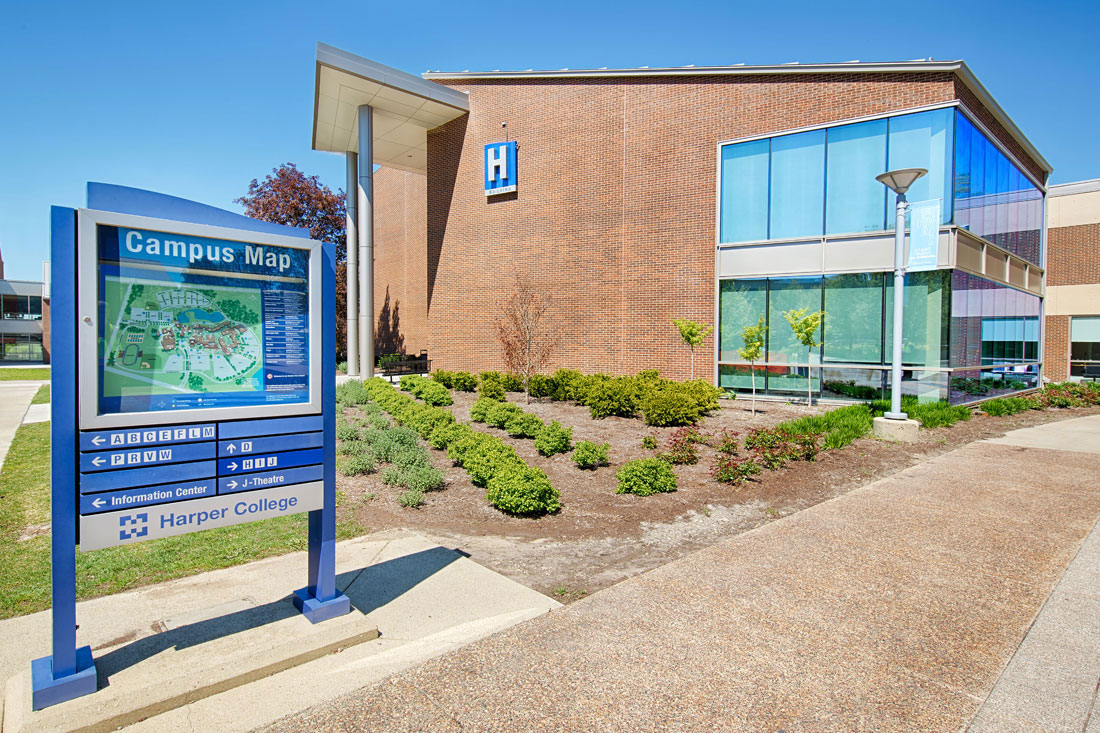 | | |
| --- | --- |
| Project Name: | Harper College Building H |
| Location: | Palatine, IL |
| Architect: | Holabird & Root |
| General Contractor: | Tyler Lane Construction |
| CEI Materials System: | R4000 |
| Products: | Metal Composite Materials (MCM) |
| LEED Certification: | LEED Silver |
| Photography: | all photography courtesy of Tyler Lane Construction |
Harper College in Palatine, IL, is currently undergoing a massive renovation. The plan, which was established in 2008, would enable the campus to be improved and modernized over twelve years, with construction set to be completed by 2020. One such renovation was the college's Building H, which houses the school's Engineering and Technology Center. In order to build the modernized facility, two 1970s era buildings were renovated in a project funded by the State of Illinois.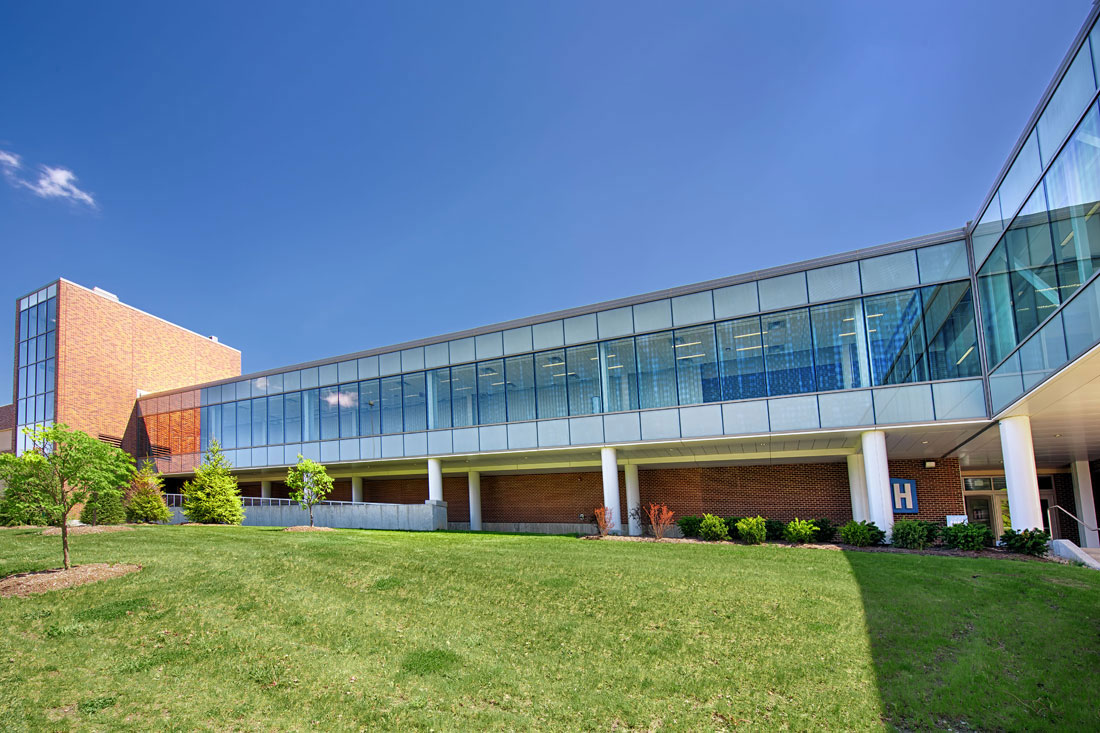 Representatives at Harper College describe, "This new building houses enhanced facilities to accommodate the growing demand for career training programs that lead directly to jobs such as manufacturing, welding, architectural technology, heating, ventilation and air conditioning (HVAC), maintenance technology, law enforcement and fire science." A major surge in these careers took place, which caused large enrollment numbers at the college, encouraging the school to add this building to its list of contemporary makeovers.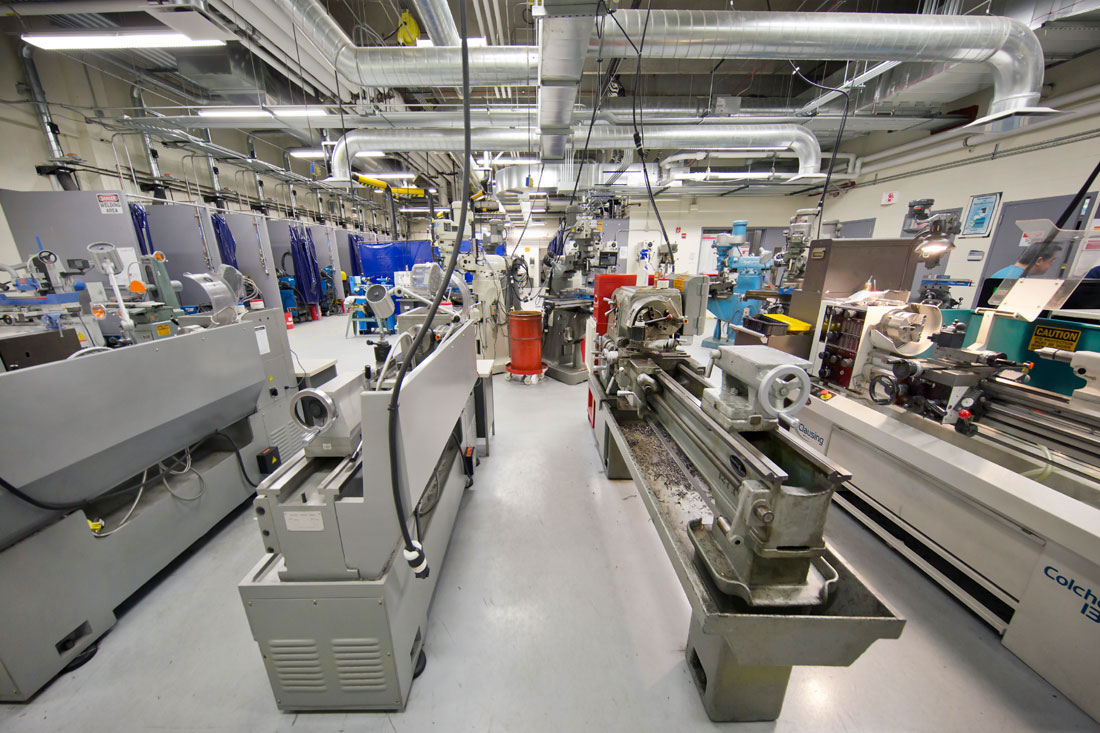 The architects at Holabird & Root completed numerous portions of the college's redesign including Building H. With the same architects involved in the project, the buildings are adapted around each other. For instance, Buildings D, G and H connect to one another and the parking garage, creating easy mobility for students and staff.
Additionally, the building was designed with numerous sustainable attributes as the architects describe, "The project includes a regional chiller plant providing chilled water to the entire campus quadrant. The project is designed to achieve LEED Silver certification."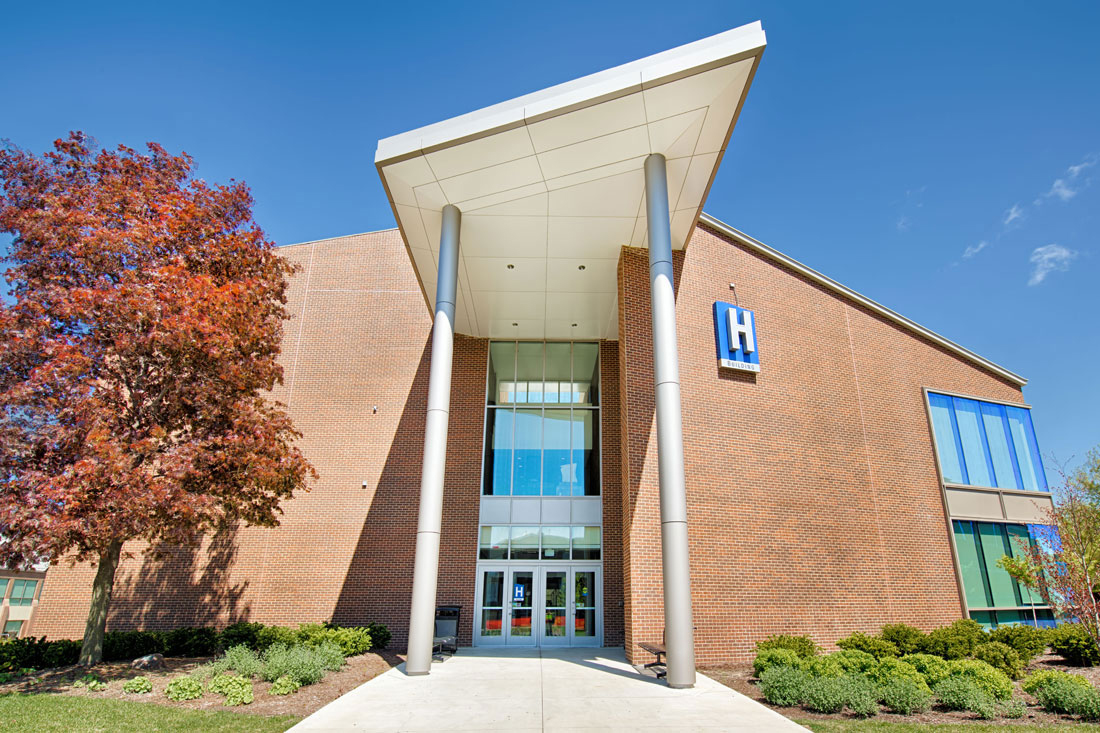 The project's general contractors at Tyler Lane Construction provided the deep excavation of the buildings, temporary structural support, and the coordination between prime contractors. The scope of the project was completed on an active campus requiring constant coordination for the rehab.
CEI Materials, using the team's R4000 Rear-Ventilated Rainscreen, fabricated the exterior metal components; this system is the most economical rainscreen system and is NFPA 285 Compliant.
all photography courtesy of Tyler Lane Construction