How Building Materials Influence Automotive Brand Image
Corporate automotive design has, in recent years, began to tell a new story. Big brands are making moves towards more modern, sleek designs for their dealerships. The use of contemporary building materials allows corporate branding to tell a story, showcasing to the world a variety of attributes.
Over recent years, global automotive brands (Mercedes, Hyundai, Audi) have showcased the illusion of modernity, innovative thinking, high quality and longevity through the use of contemporary building materials and design. This movement and attention to the designs of dealerships came to American brands, like Jeep, who saw the value in this illusion. These dealerships in the US that focus heavily on design are of course influenced by the corporate brand themselves.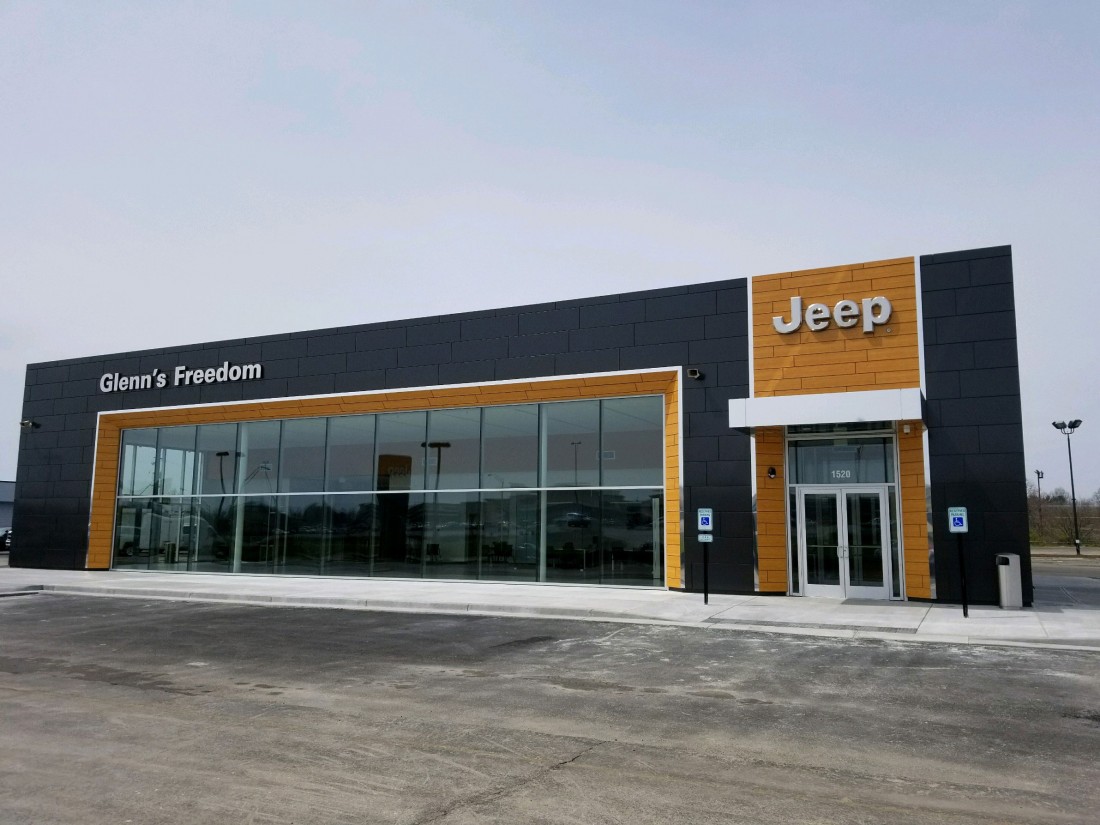 In an article featured on strategy+business, an online business publication, the authors discuss automotive branding. In the article "Reality Is Perception: The Truth about Car Brands," the authors describe, "The price consumers expect to pay for otherwise identical luxury vehicles can vary as much as $4,000, depending on the car's brand."
The authors further explain, "Notwithstanding automakers' attempts to distinguish their brands on the basis of lifestyle or emotional imagery, consumers evaluate brands in terms of their earned reputation for product excellence relative to their total ownership cost. Consumers' perceptions are based on their accumulated direct and indirect experience with the products that constitute those brands."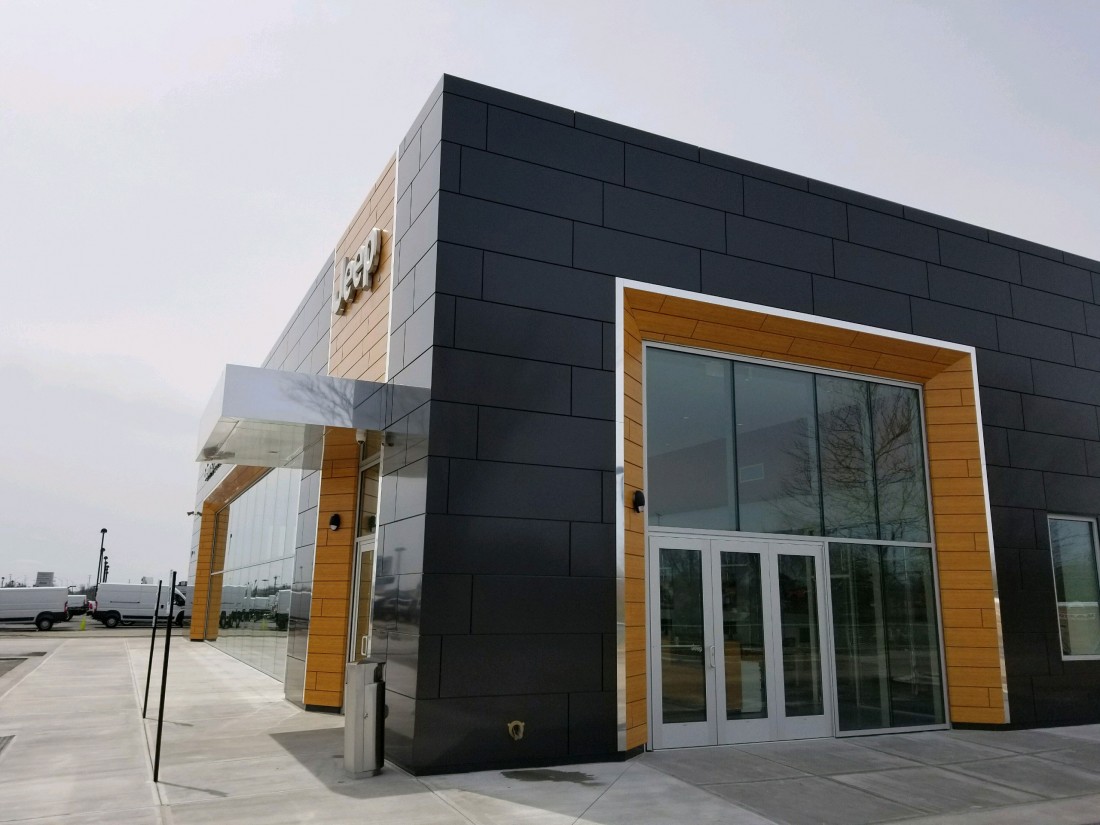 While the authors are referring to all consumer references to an automotive brand, dealership design is an integral part of that perception. The brand wants to control their image all the way through to the point-of-purchase. Dealerships, owned by a franchisee, are often seen with a single source material such as a silver or metallic metal composite material. Now, there is a movement towards multi-use or multi-material designs, influenced by Global designs.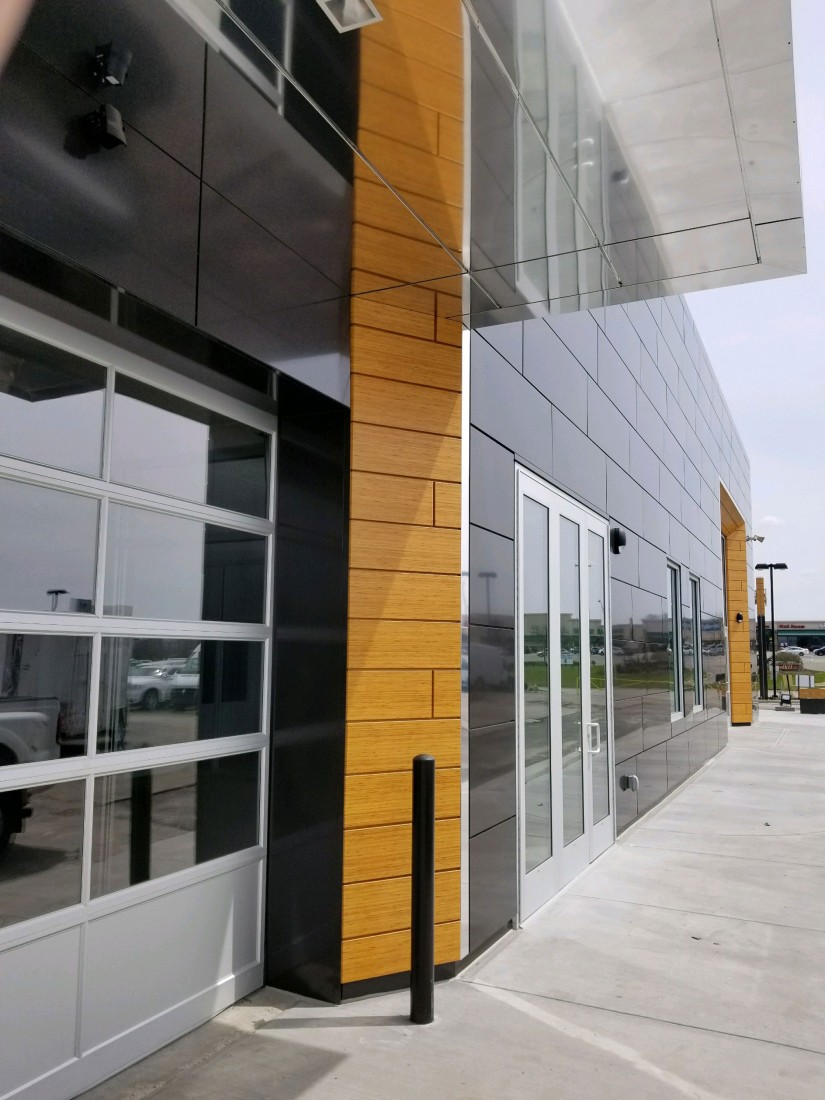 In the case of Glenn's Freedom Jeep in Lexington, KY, the building features three distinct materials; Bamboo, Metal Composite and High Polished Aluminum. All three finishes were actually produced by a single metal composite manufacturer, ALPOLIC, but the illusion is given that multiple materials were used. The highly modern design gives the intended perception of modernity, innovation, high quality and longevity, all attributes essential to an automotive brand. This perception is highlighted through the use of building materials.
What this movement towards more contemporary building products has done is allowed a brand's building to speak for the brand, serving as a form of advertising in itself. In all markets, we will continue to see this movement towards modern design as a means of showcasing the best qualities a brand has to offer. The issue will always be the manufacturer's ability to push that image through to the purchasing phase.
Featured Project: Glenn's Freedom Jeep in Lexington, KY
Architect: Johnson Early Architects
General Contractor: Brett Construction Co
CEI Materials System: R4000