Colossal Sports Complex Including Baseball/Softball Training Facility Built In Green Oak Township, Michigan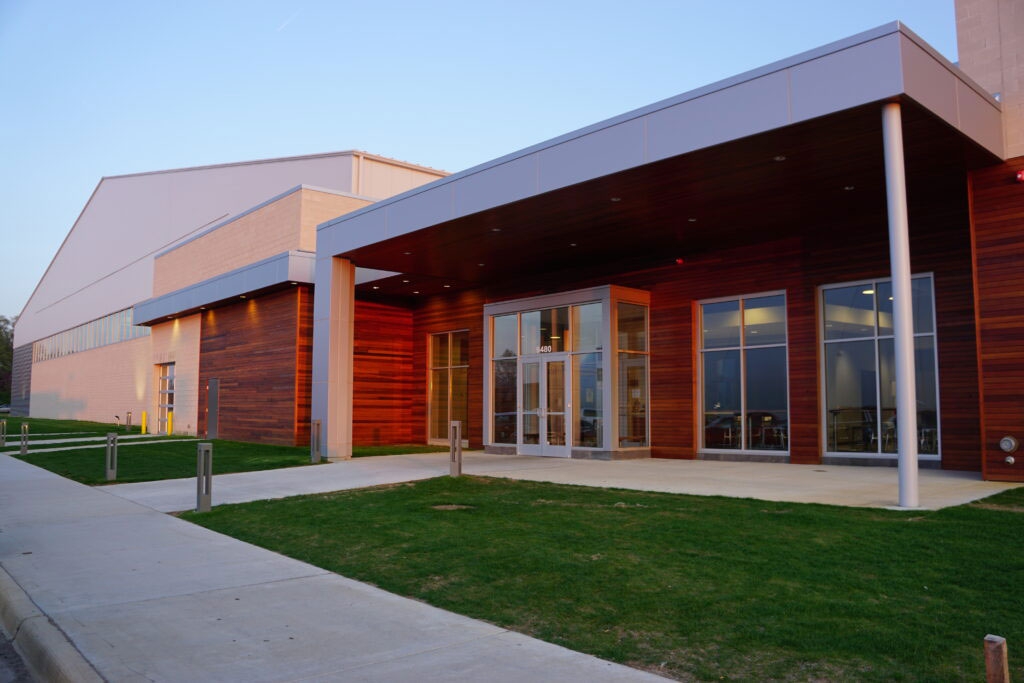 | | |
| --- | --- |
| Project Name: | Legacy Center Sports Facility |
| Location: | Green Oak Township, Michigan |
| Architect: | OX Studio |
| General Contractor: | A. R. Brouwer Company |
| CEI Materials System: | W5000 |
| Products: | metal composite material, ribbed metal panel |
| Photography: | courtesy of OX Studio |
The Legacy Center Sports Complex in Green Oak Township, Michigan is a colossal facility that sits on 70 acres. Consisting of three buildings, the Southeastern Michigan sports complex is a state-of-the-art facility and training center.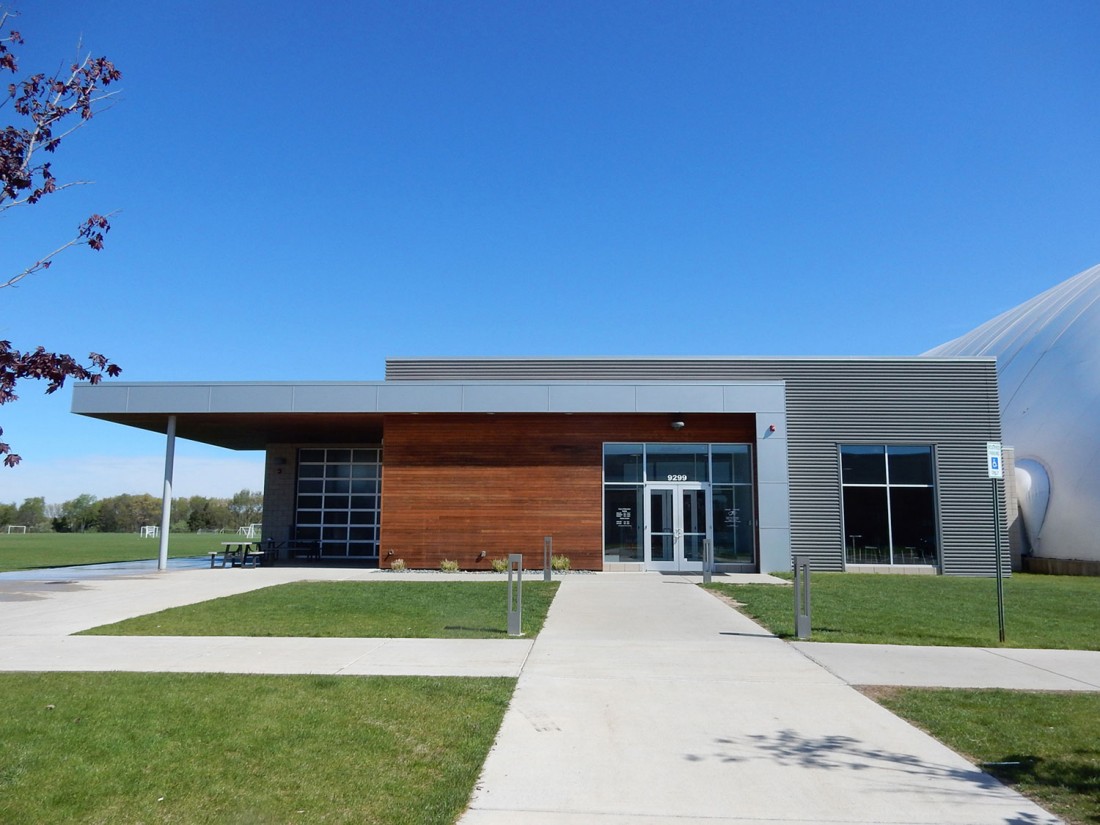 Photography OX Studio
As the architects at OX Studio describe, "Legacy Center focuses on developing athletes of varying skill sets and ages with strong minds and bodies. The complex was master planned, and each facility designed with the vision of it serving as a gateway to the Brighton area by attracting athletes, teams, and clubs from throughout Michigan, Canada and the Mid-West."
With the complex, there are four distinct facilities; an Athletic Dome, Field House, Baseball/Softball Training Facility, and Outdoor Playing Fields. Completed in multiple phases, due to the sheer size of the project, one of the first phases of completion was the Baseball Training Facility.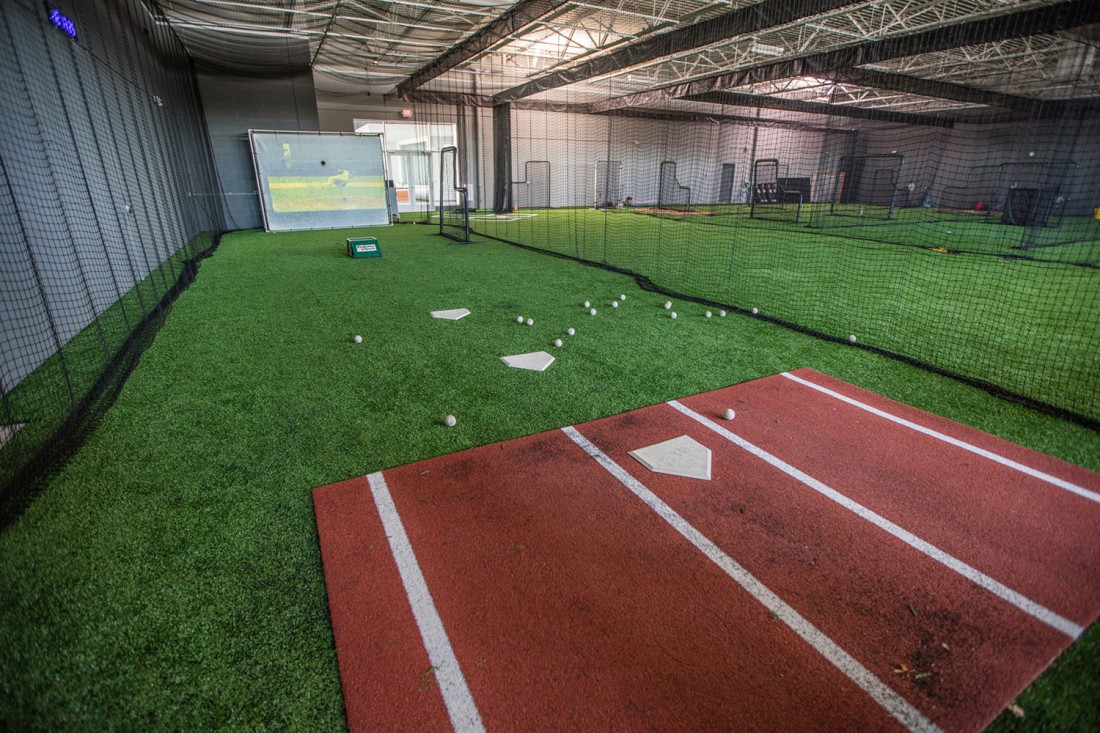 Photography OX Studio
CEI Materials worked on the exterior metal components of the Baseball/Softball Training Facility. The over 12,000 square-foot facility features multiple batting cages, and the exterior features a beautiful multiple material façade. With the metal accents complemented by the warm wooden elements. The metal and timber elements are features around the entirety of the building's exterior.
The complex accommodates most sports including soccer, lacrosse, football, and field hockey. Additionally, later phases of construction include a wellness center, aquatic and fitness training facilities and space for rehabilitation and physical therapy.
The exterior ribbed metal panel and metal composite material was fabricated utilizing CEI Material's W5000 Route & Return Silicone Joint Panel System. This weather tight economical assembly utilizes a closed cell backer rod, structural silicone joint and hidden fasteners.