CEI Materials Grows to Meet the Needs of the Ever-Evolving Architectural Market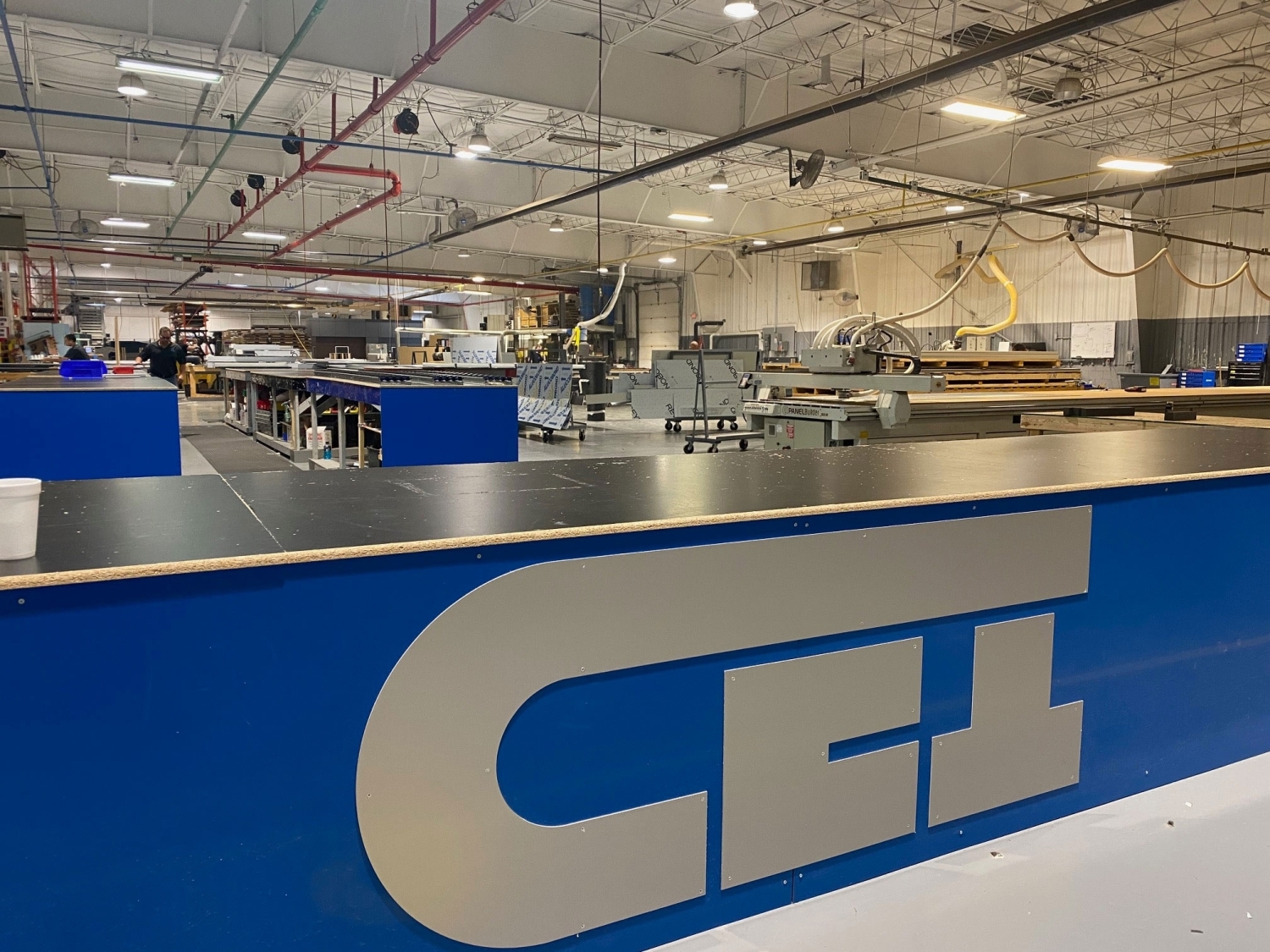 The architectural market has gone through many changes over the last 20 years with the influence of technology and the design process itself. Architects are no longer locally, regionally, or domestically focused but rather globally. As a result, designs have become more complex and require stakeholders to become more tech-savvy and adept in internal processes.
Historically most fabricators were local in their focus and limited in their service offerings, but things have changed over time. As projects have become more complicated, forward-thinking fabricators have evolved with technological and ever-evolving code compliance issues.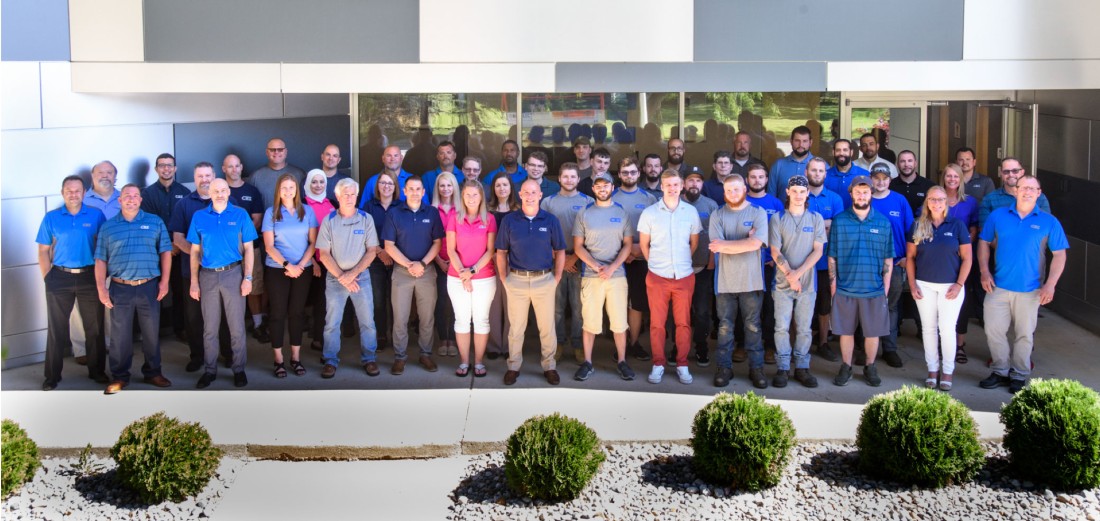 This new hybrid fabricator of today, of which CEI Materials is at the forefront, is what we refer to as the "Modern Fabricator." These new fabricators are no longer seen as tangential sub-contractor but rather crucial stakeholders in the overall design process. The fabricator now has the internal technological knowledge and resources to interface with the architect to execute a design project seamlessly.
As we have discussed in previous posts, the Modern Fabricator must invest internally and decide the extent of his sphere of capabilities, whether regional or national. If the latter, other issues come into play, such as production and sales representation.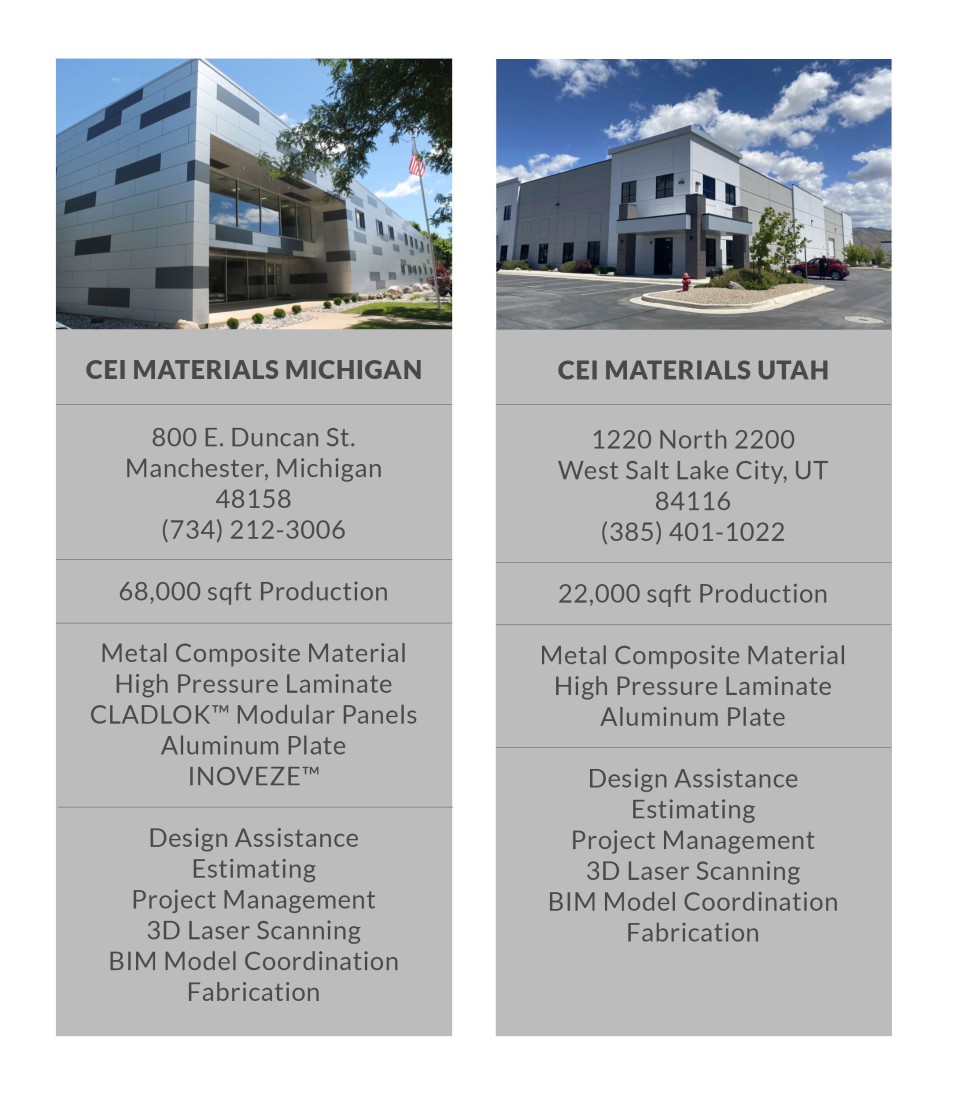 CEI Materials has decided that their sphere will continue to be national in focus and, to that end, has embarked on building a two-fold external infrastructure strategy.
Seeing a rise in construction projects in less populated areas driven by the growth in distribution warehousing and data hub buildings, the focus can no longer be on traditional high-density population centers. "We saw a need to identify and cater to these emerging market trends and build our company accordingly," says Jeff Henry, CEO of CEI Materials.
Firstly, CEI Materials has opened a second fully functioning production facility in Salt Lake City, UT. As Henry describes, "The new Salt Lake City facility is geographically located to serve our Western US customer base better. It gives us direct access routes to all of California and the Pacific Northwest."
"At the new location, we can produce all our MCM/HPL proven and tested architectural panel systems we offer as well as a full staffed onsite estimating, design, engineering and fabrication production capability. In addition, this new facility is integrated with our Michigan Facility," Henry further explained.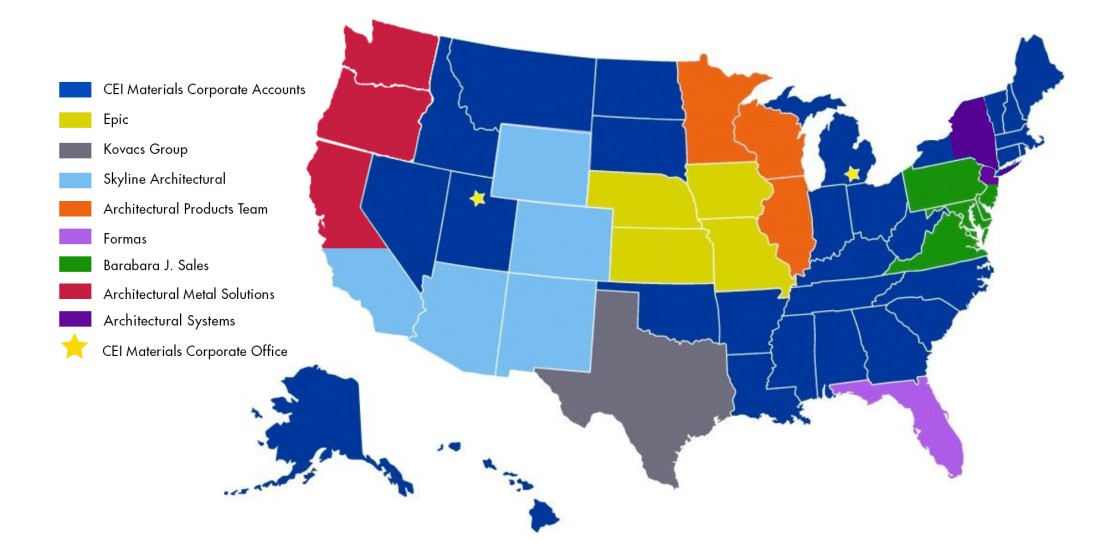 Secondly, CEI Materials, under the direction of National Sales Manager Chris Kimball, has constructed a national salesforce network consisting of eight independent sales representative firms strategically located throughout the US.
Kimball states, "It is important for our customers to feel that they have quick and responsive sales service and follow-up from our CEI Sales Team. Therefore, we have been careful to choose rep firms that are not only dominant in their respective areas but also believe in the customer-centric model that CEI Materials has developed and adopted."