CEI Materials Announces The Launch Of A New Website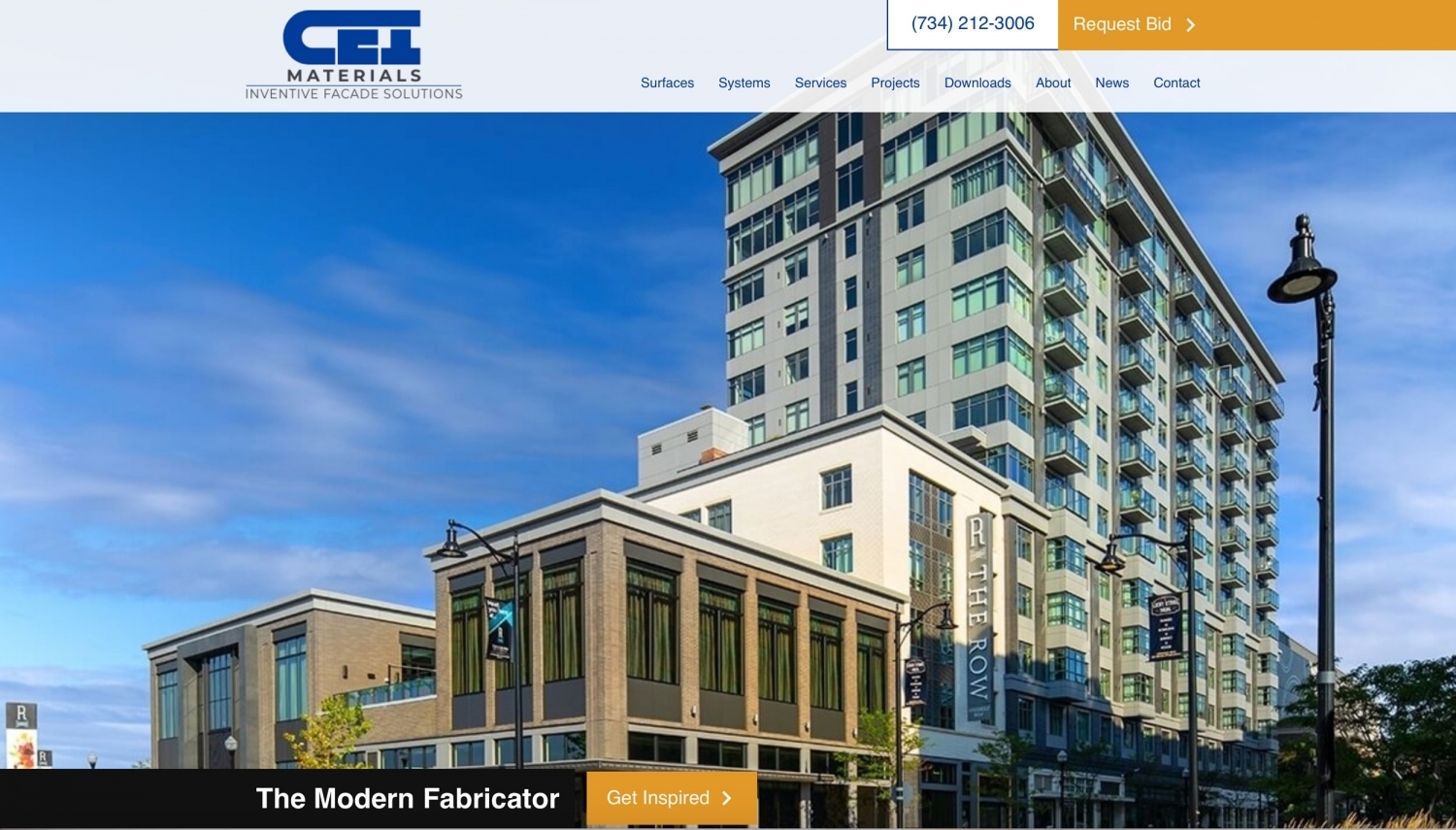 CEI Materials, LLC is pleased to announce the launch of our new website. Months in the making, the new website has a user-friendly integration with advancements that allow for maximum time on site. In addition, with unique callouts, the website provides space for visitors to request bids, browse services, find surfaces and systems, and find their closest CEI Materials representative.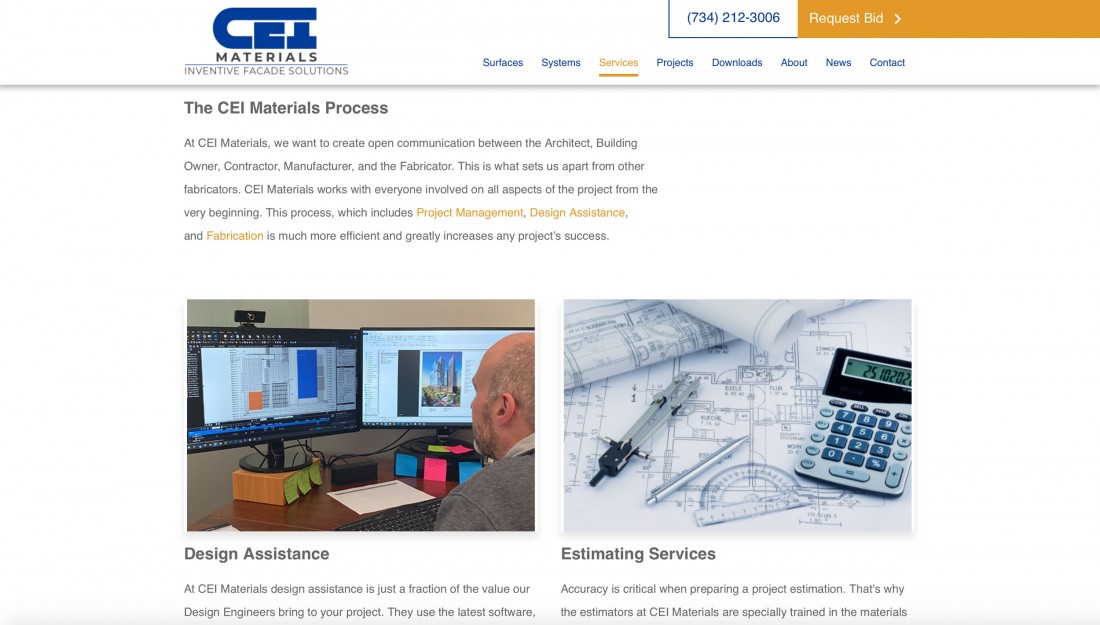 CEI Materials can now draw attention to the various services provided in addition to fabrication, including design assistance, estimating, project management, BIM model coordination, 3D laser scanning, delivery, and corporate identity.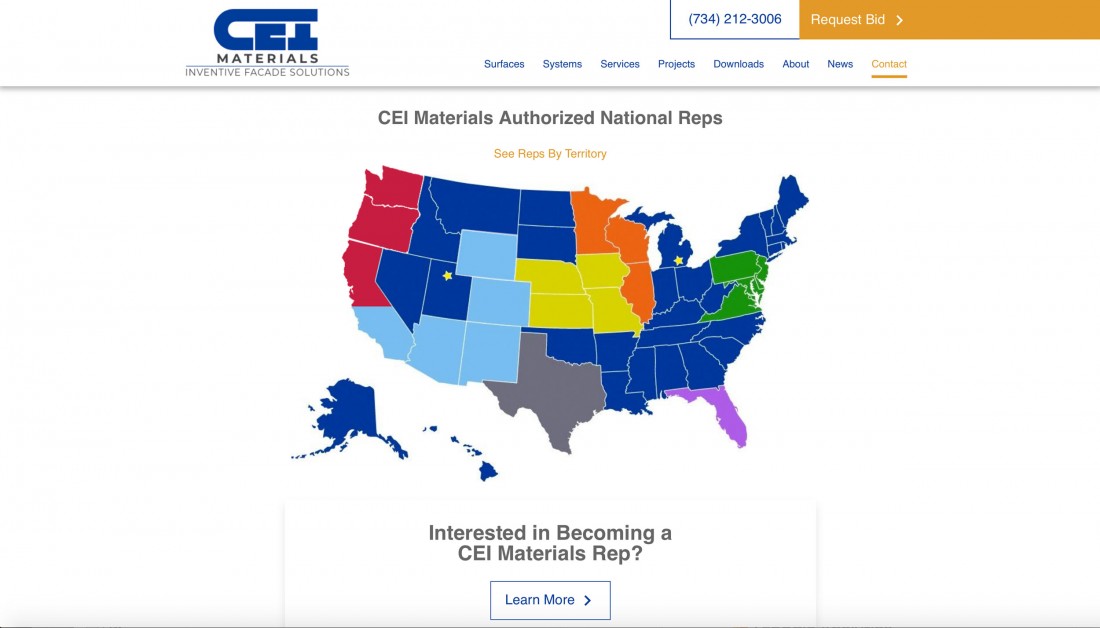 In addition to creating a better flow of information, the new website features an advanced rep map, making it easy to find the closest CEI Materials' rep based on geographic location. Additionally, the newly improved project section of the website allows for projects to be searched by surface, system, industry, name, and location.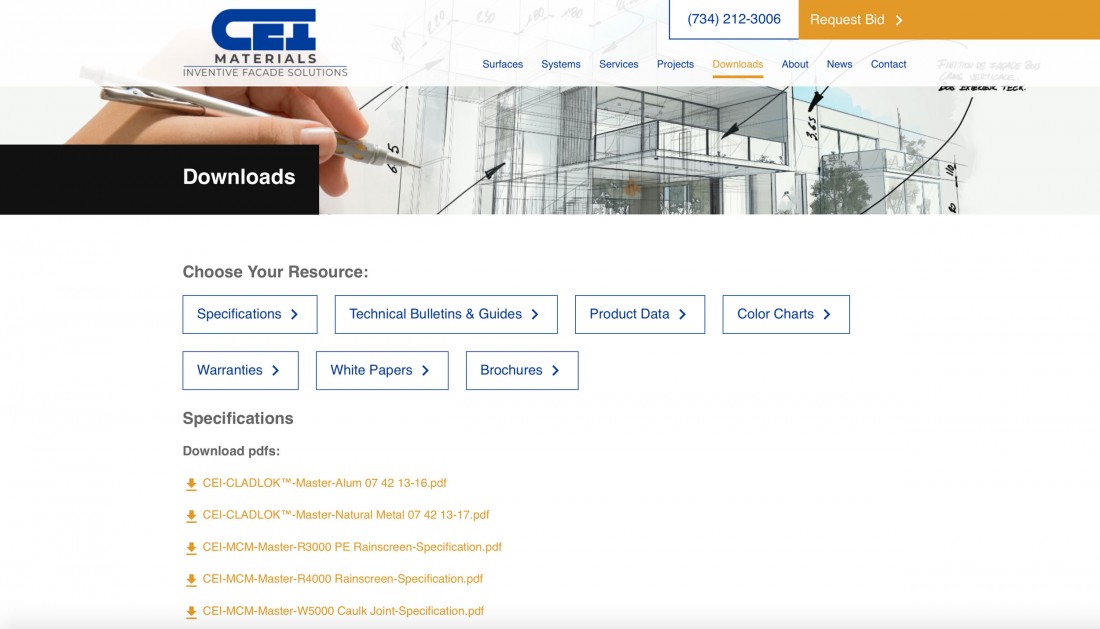 The easily accessible downloads page allows users to download essential product materials, including warranty and color chart information. Lastly, this section houses various product data and revamped brochures and datasheets.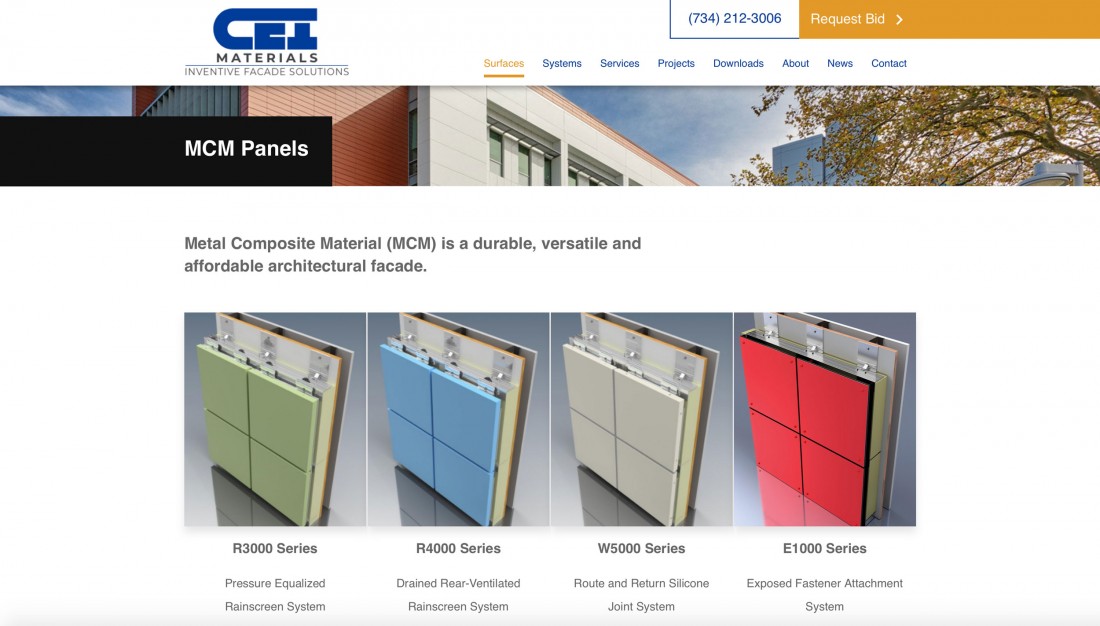 Each featured surface has compatible systems, featured projects, and available downloads. For our newest project line, CLADLOK modular panel systems, additional features including frequently asked questions, tech data, color offering, panel, and extrusion options. These additional features create a user-friendly experience for the visitor, enabling a user to find vital information within a single source.
The new website is a testament to CEI Materials' commitment as a modern fabricator to technology and innovation and our continued efforts to support current and future members of the AEC community.