Architects Design Stunning Welcome Center To Enhance College Campus With Inviting Exterior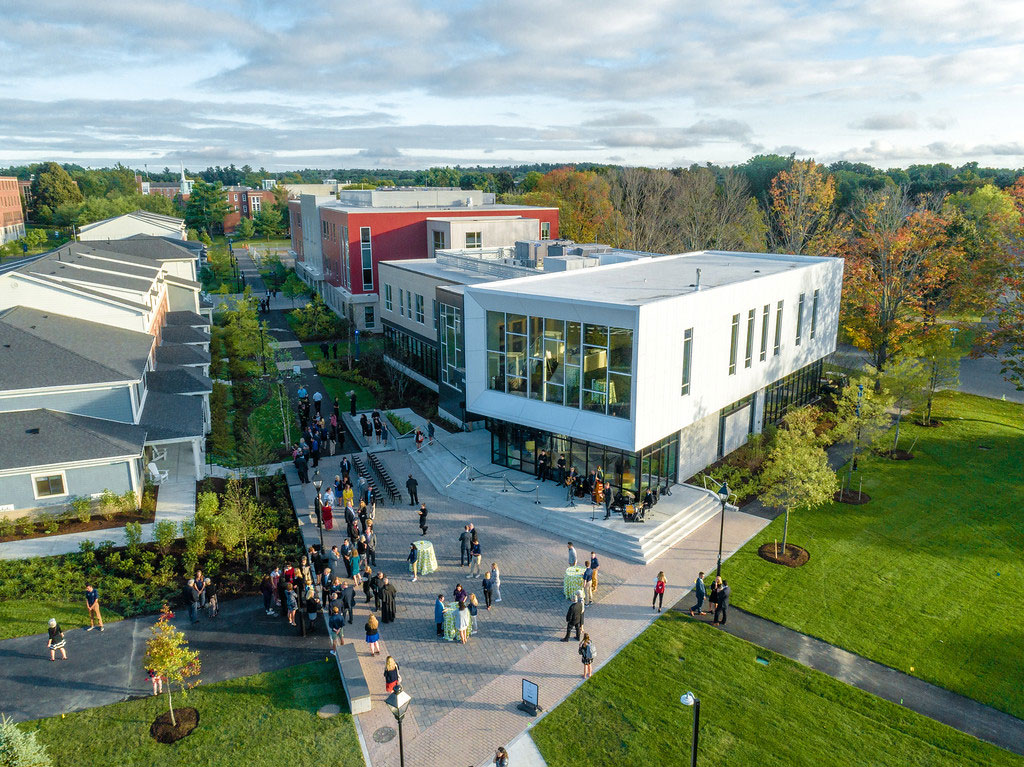 | | |
| --- | --- |
| Project Name: | Arcidi Center at Merrimack College |
| Location: | North Andover, MA |
| Architect: | PROCON Inc |
| General Contractor: | PROCON Inc |
| CEI Materials System: | W5000 |
| Products: | Metal Composite Material (MCM) |
| Photography: | courtesy of Merrimack College |
In mid-September, the Alfred L. Arcidi Center at Merrimack College opened its doors at the momentous Evening of Gratitude. On the northern side of the campus, the 16,000 square-foot building serves as a Welcome Center. Housing the campus' O'Brien Center for Career Development, the two-story building boasts an impressively modern exterior design. The architect, and project's general contractor, PROCON was responsible for the campus' north end gateway.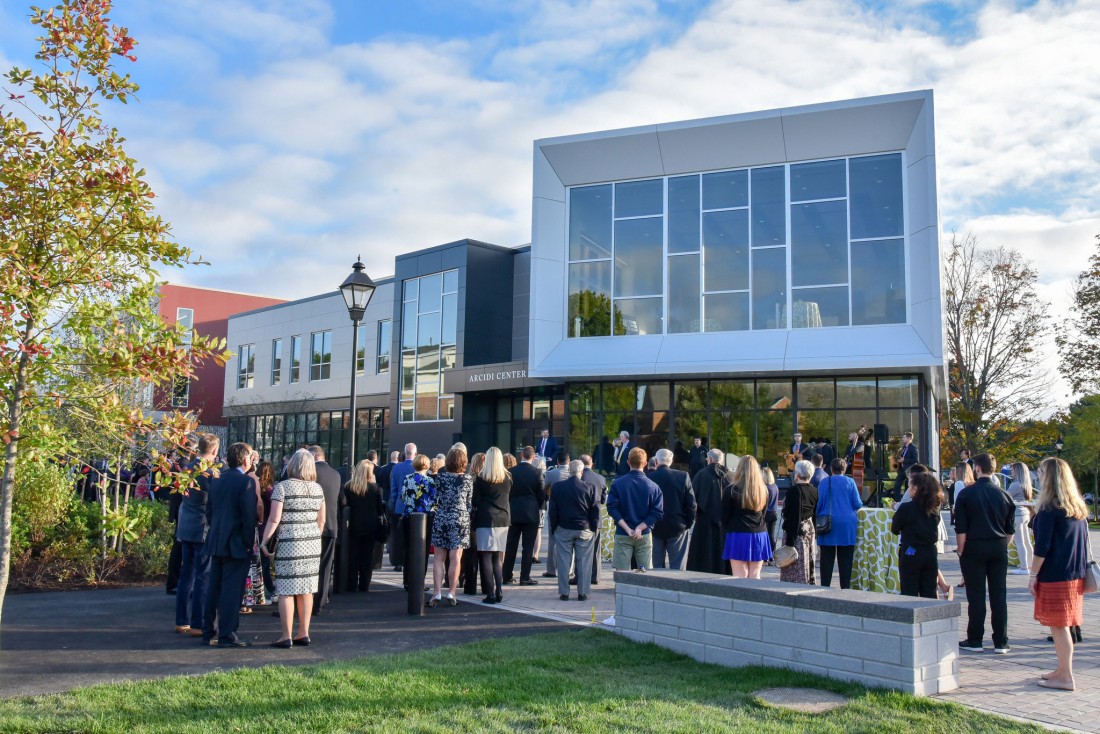 courtesy of ©Merrimack College
At the opening ceremony, students, staff, alumni and donors were all in attendance but sadly the evening took an unsetting turn when a series of tragic gas fires and explosions in Lawrence, Andover and North Andover took place. Portions of the city were evacuated and the college's President Christopher Hopey kept attendees in the know throughout the ceremony.
Anthony Miccoli, member of the Student Ambassador Executive Board explained, "The evening ended on a positive note, even though it didn't go exactly as planned. We still managed to come together and I think that's the most important thing about Merrimack is the whole community aspect."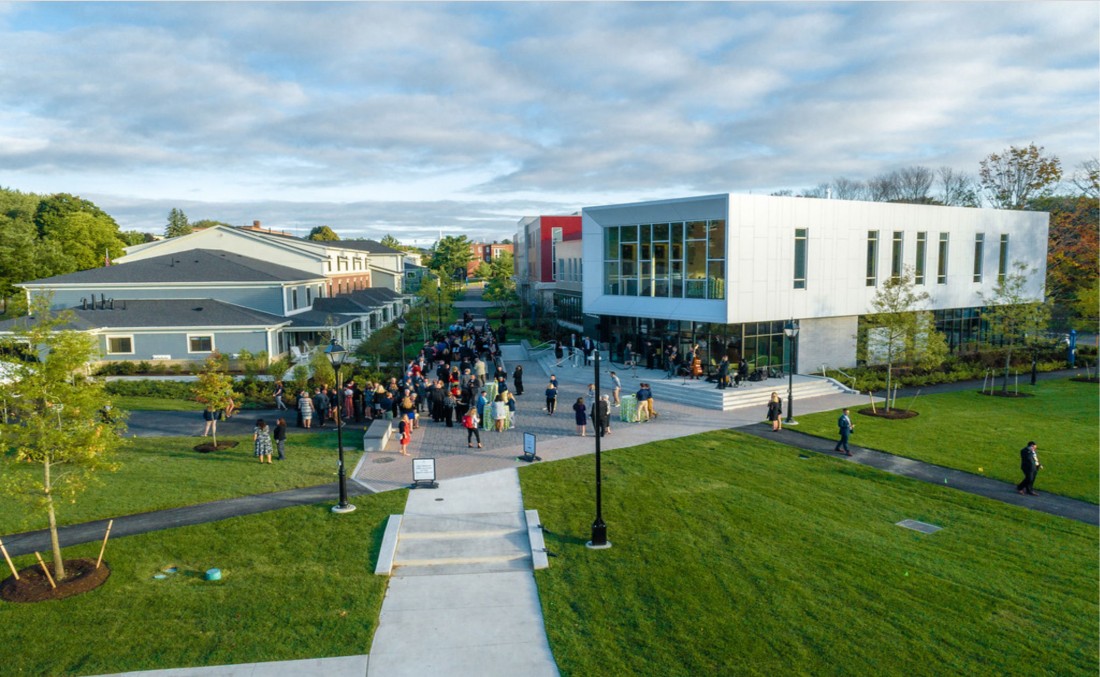 courtesy of ©Merrimack College
The building not only features the college's O'Brien Center for Career Development where students can seek career advice, but also conference and meeting spaces. The building was named after Dr. Alfred L. Arcidi who died in the summer of 2018. The center is part of the school's "Together For Good Campaign" which, as President Hopey describes, "[The Campaign] is about funding the big ideas that will transform Merrimack's future and set it apart as a highly ranked, internationally respected, master's level, comprehensive Catholic college."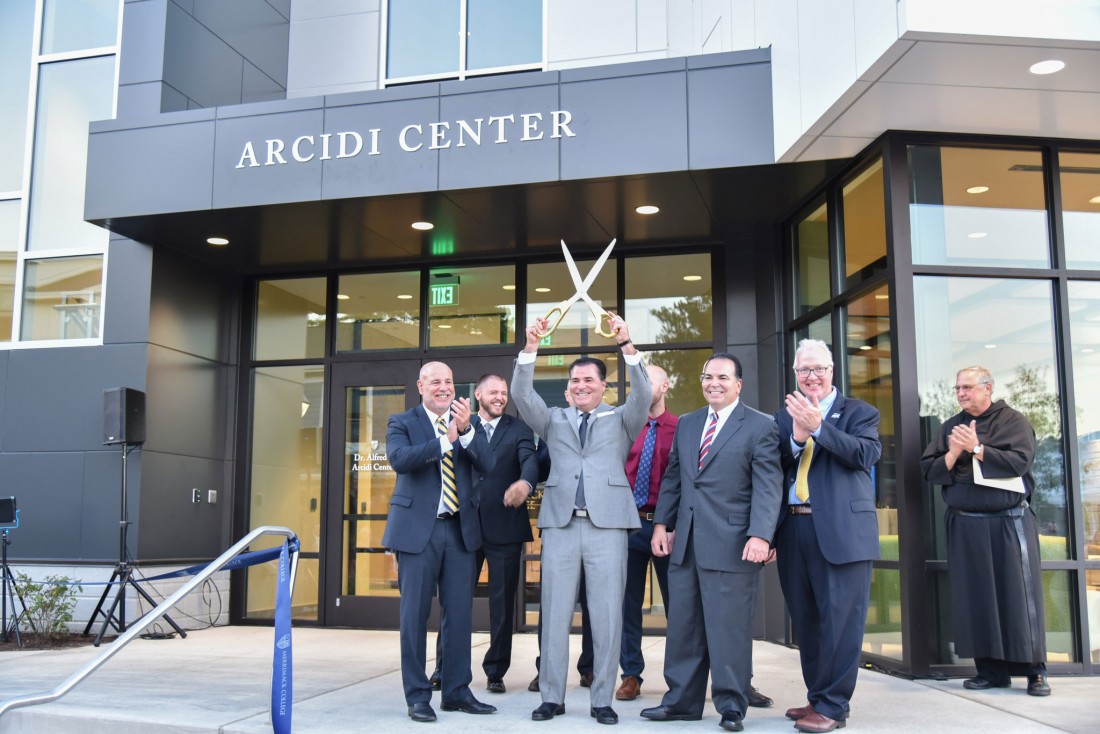 courtesy of ©Merrimack College
To compete with the competitive education marketplace, the college sought a contemporary aesthetic, which serves as the school's first impression for prospective students and visitors. The exterior features metal composite panels fabricated by CEI Materials utilizing the W5000 Route & Return Silicone Joint Panel System. This system offers a weather tight economical assembly utilizing a closed cell backer rod, structural silicone joint and hidden fasteners.