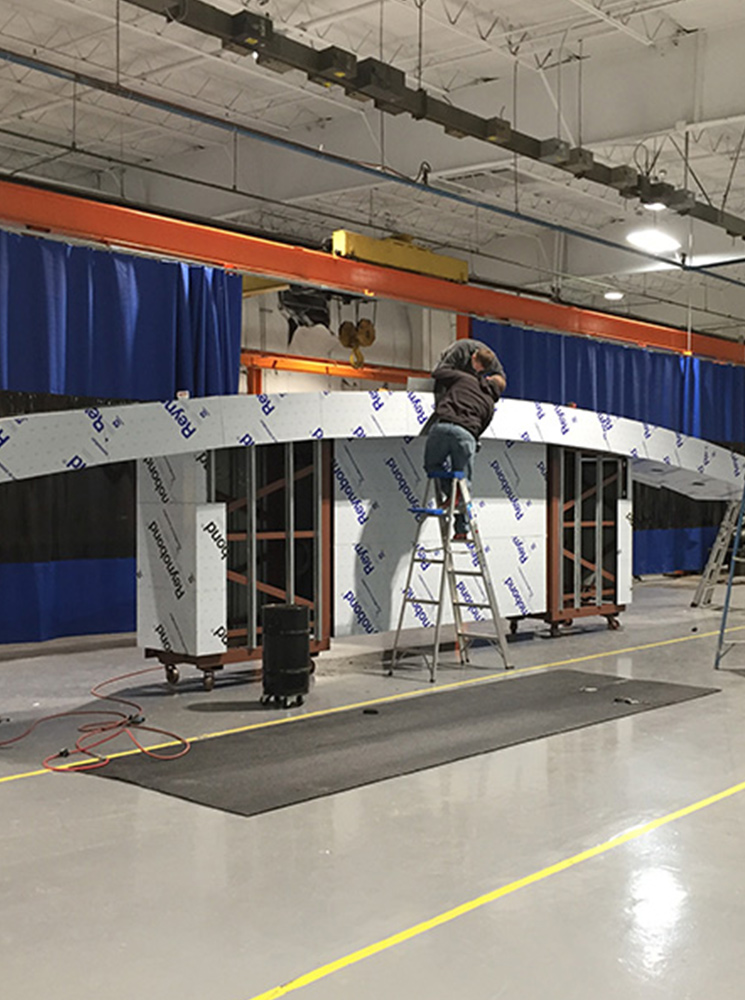 Pre-Engineered Modular Structures
The production of Pre-Engineered Modular Structures by CEI Materials in a controlled environment through the use of proven designs, and fabrication techniques results in a solid, quality product.
In producing and delivering a fully fabricated and assembled Modular Components, CEI Materials increases project efficiency by eliminating excess trade involvement. Safety increases while we reduce the overall impact to the job site in terms of waste cleanup, material storage, and scheduling conflicts. Furthermore, structures are easily put in place on site by experienced crews.
CEI Materials possesses the capability of producing several brands of Modular Entry Elements at a large volume for aggressive CID rollouts. With a proven, repeatable process for the prefabrication, preassembly, modularization and installation of Modular components, CEI Materials is highly proficient. We welcome the opportunity to assist with your next Modular Entry Element!