University Clubhouse Receives Major Upgrade With Exterior Components Fabricated By CEI Materials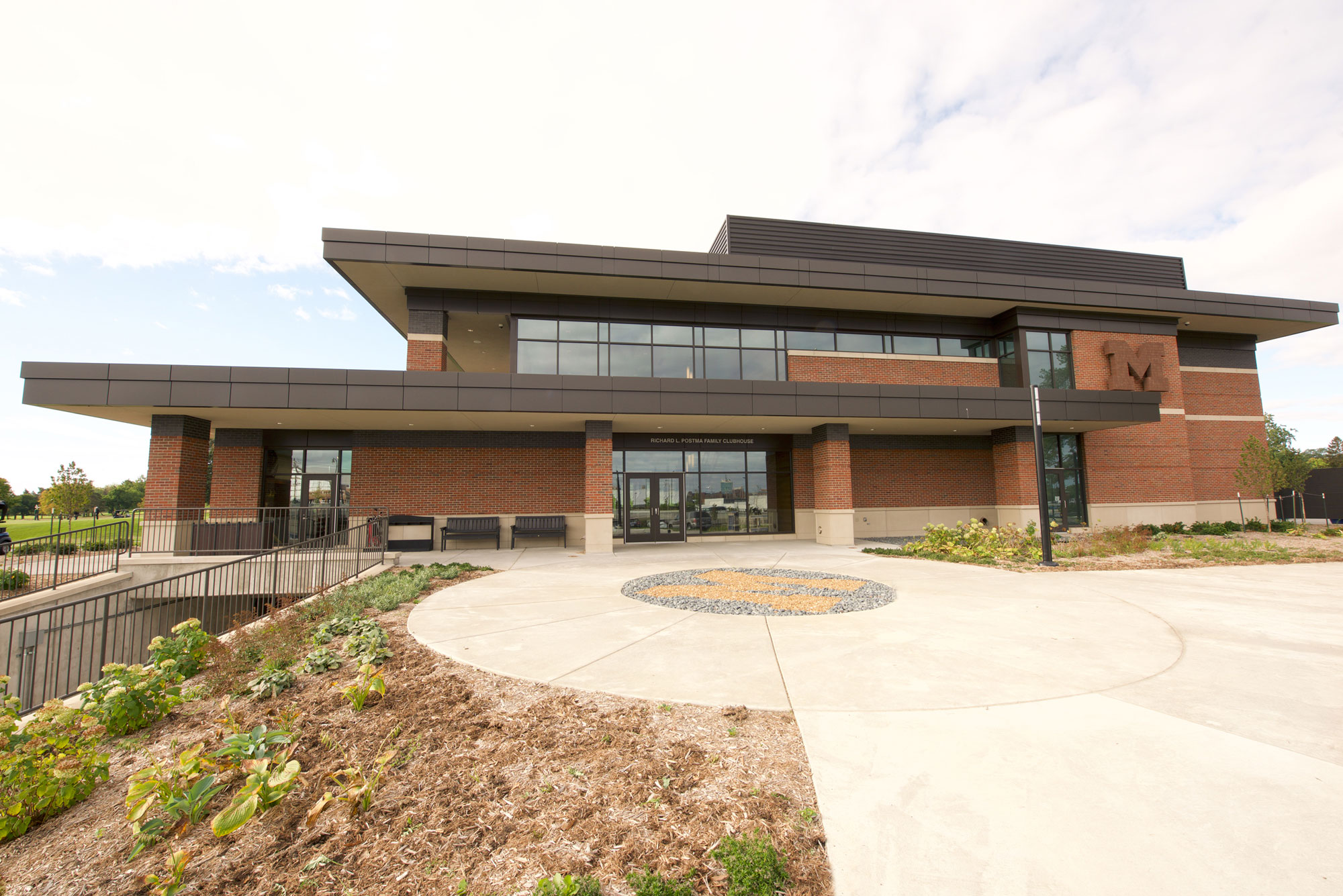 | | |
| --- | --- |
| Project Name: | University of Michigan Richard L. Postma Clubhouse |
| Location: | Ann Arbor, MI |
| Architect: | Partners & Sirny Architects |
| General Contractor: | J.S. Vig Construction Company |
| CEI Materials System: | R4000 |
| Products: | MCM, Corrugated Panels, Louvers, Screen Walls |
| Photography: | CEI Materials |
The University of Michigan's Richard L. Postma Clubhouse is a new $15 million, 23,000 square-foot facility in Ann Arbor, Michigan. The new building replaced an outdated clubhouse built in the 1950s. Although the original clubhouse was "quaint," over the years numerous issues became impossible to ignore such as a poor HVAC system and continuous flooding.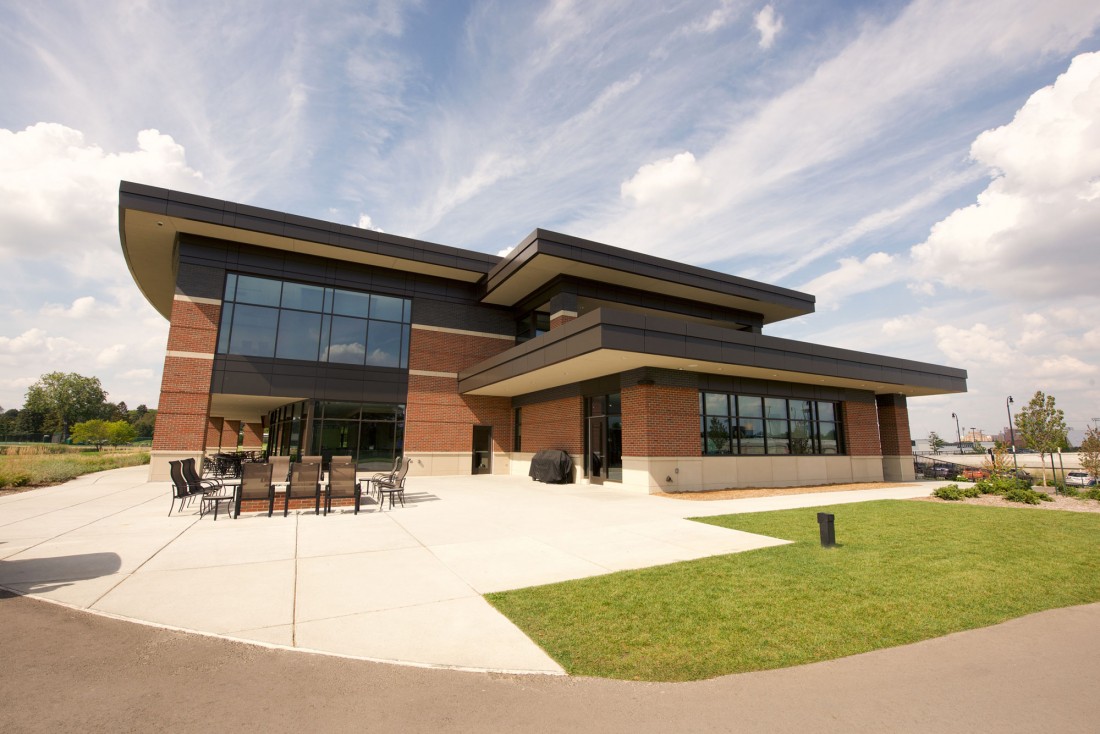 The facility's General Manager, Chantel Jackson, explained, "It was a big, huge, long building that basically separated you from the parking lot and golf course. It [the redesign] was all about flow. It was really important that this one was welcoming and also made sense to a golfer."
The new building by Partners & Sirny Architects is much more user-friendly, with a welcoming entrance, a new HVAC system, and grill and banquet areas. Additionally, a series of design elements were initiated to drastically reduce potential flooding. In an article on MLive Media Group, Michigan's Online News Resource, the editors describe the building's consistency with the other U of M facilities on campus. Despite being completed by different architects, the same large glass windows and brickwork are featured at the adjacent Michigan Stadium.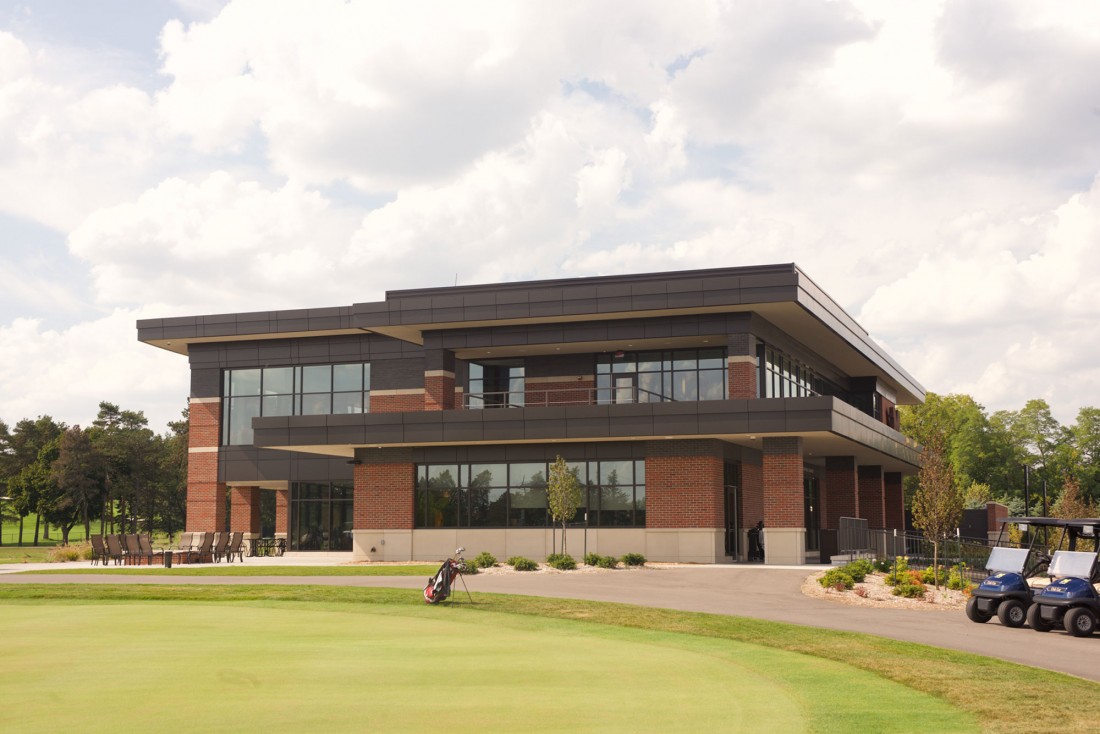 The facility is meant to entertain and enjoy the golf games below, particularly the new Petrovich Family Grill and Letterswinners M Club that serve 100 guests and provide views of various holes.
The second floor ballrooms accommodate even more guests and were added to create a flexible facility. "What's nice about this is we always had room for our golf outings to be able to have a dinner function after golf, but it was on the main floor of the clubhouse," Jackson said. "So, whenever you had something going on, the golfers checking in felt like they were intruding. This way, whether we're having a golf outing or a wedding, golf can still be going on and the two are separated."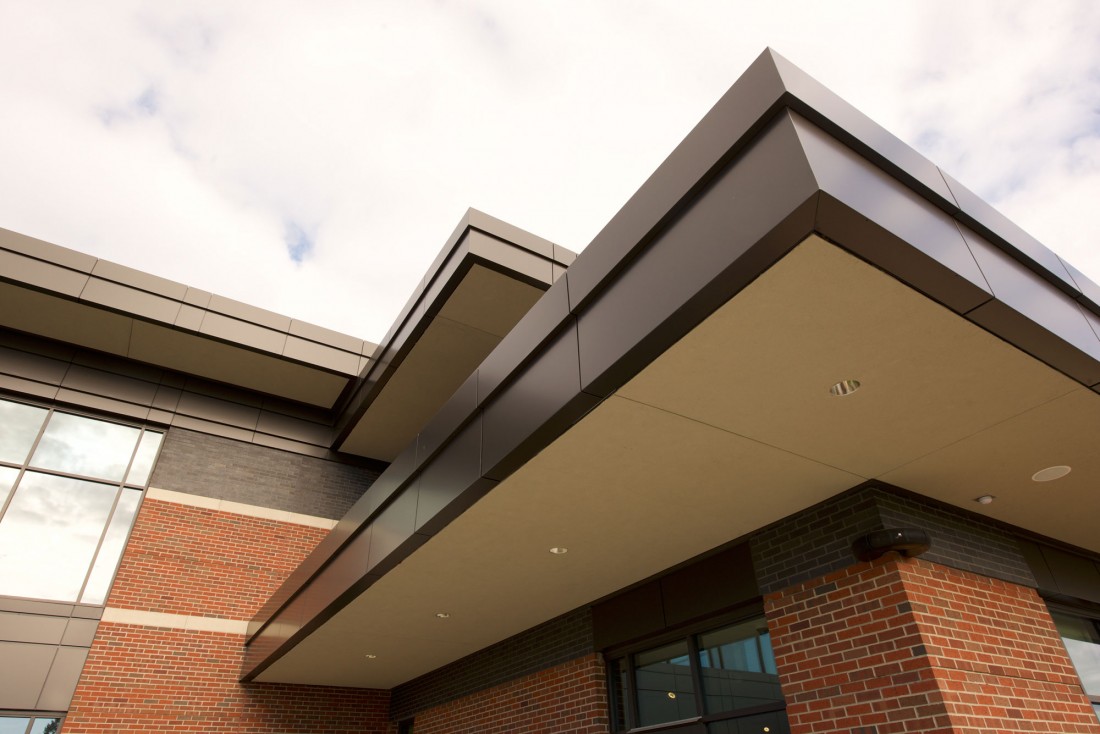 The project features an abundance of metal components, fabricated by CEI Materials. The exterior utilizes metal composite panels, corrugated panels, screen walls and custom louvers. The metal composite material was fabricated utilizing CEI's R4000 Drained/Rear-Ventilated Rainscreen System. Similarly to the University of Michigan's Schembechler Hall, CEI Materials worked closely with the general contractors at J.S. Vig Construction Company to complete the new clubhouse.