Stunning Education Facility Designed By Architects Features Multi-Functional Building Design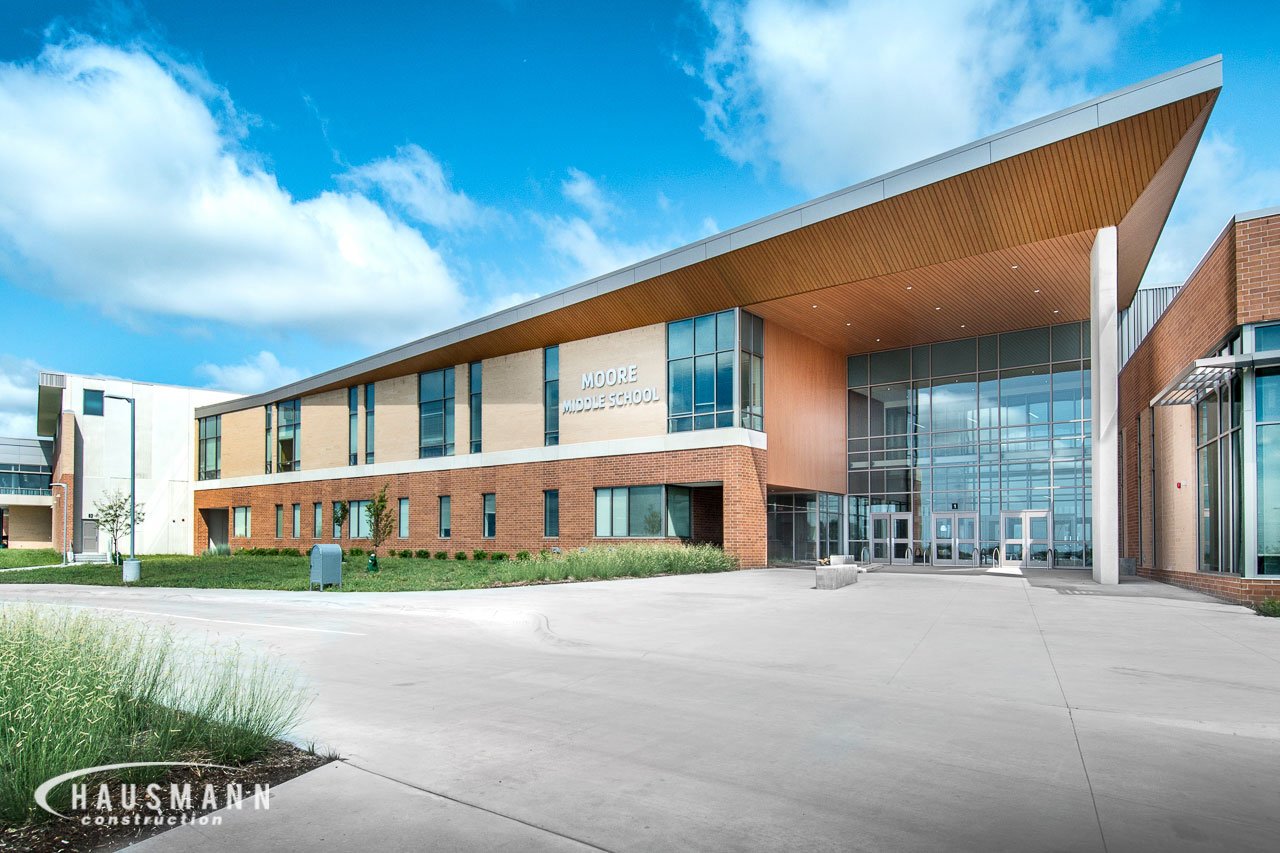 | | |
| --- | --- |
| Project Name: | LPS Marilyn Moore Middle School |
| Location: | Lincoln, NE |
| Architect: | Clark Enersen Partners |
| General Contractor: | Hausmann Construction |
| Client: | SGH, Inc. |
| CEI Materials System: | R4000 |
| Products: | Metal Composite Materials (MCM) |
| Photography: | Courtesy of Hausmann Construction |
Lincoln Public Schools and Lincoln Family YMCA partnered to commission the construction of a new $43 million, 243,000 square foot facility. The new facility would not only house the Marilyn Moore Middle School but the Copple Family YMCA as well.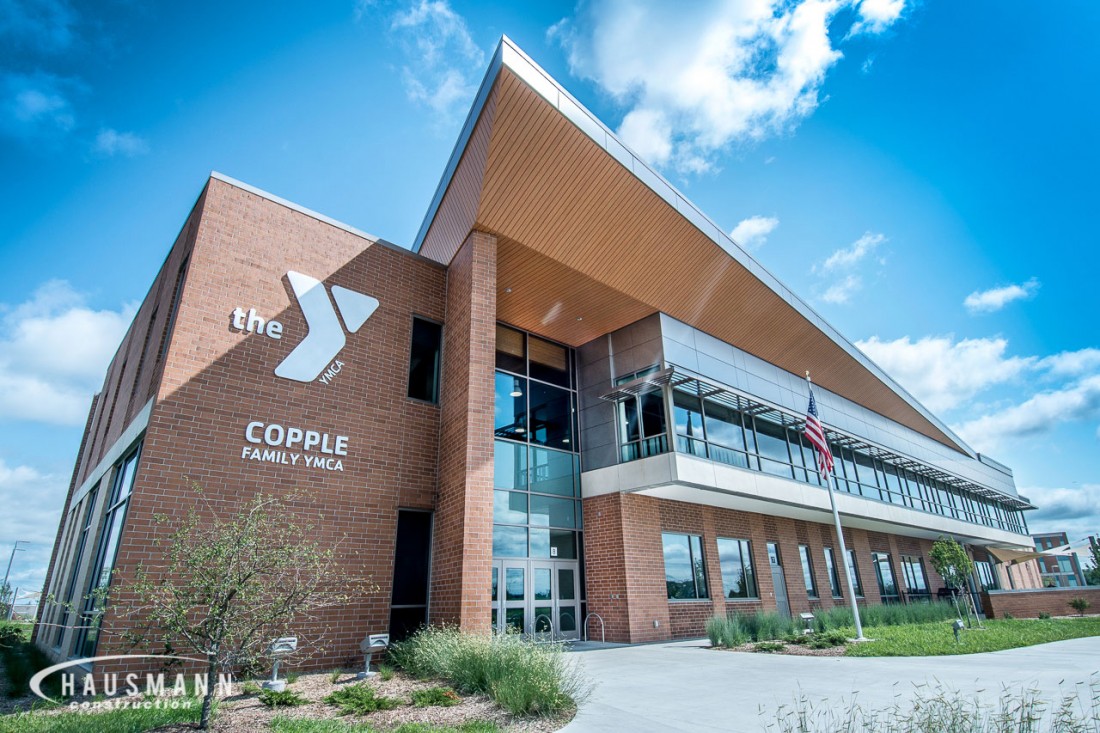 The middle school, designed by the architects at The Clark Enersen Partners, comprises nearly 180,000 square feet of the facility. The architects describe, "The main entry is sheltered by a large raised canopy. It opens to a main lobby, and a two-story multi-purpose space that is at the heart of the facility. Full-height glazing in the lobby and in the multi-purpose space allow a view straight through the school."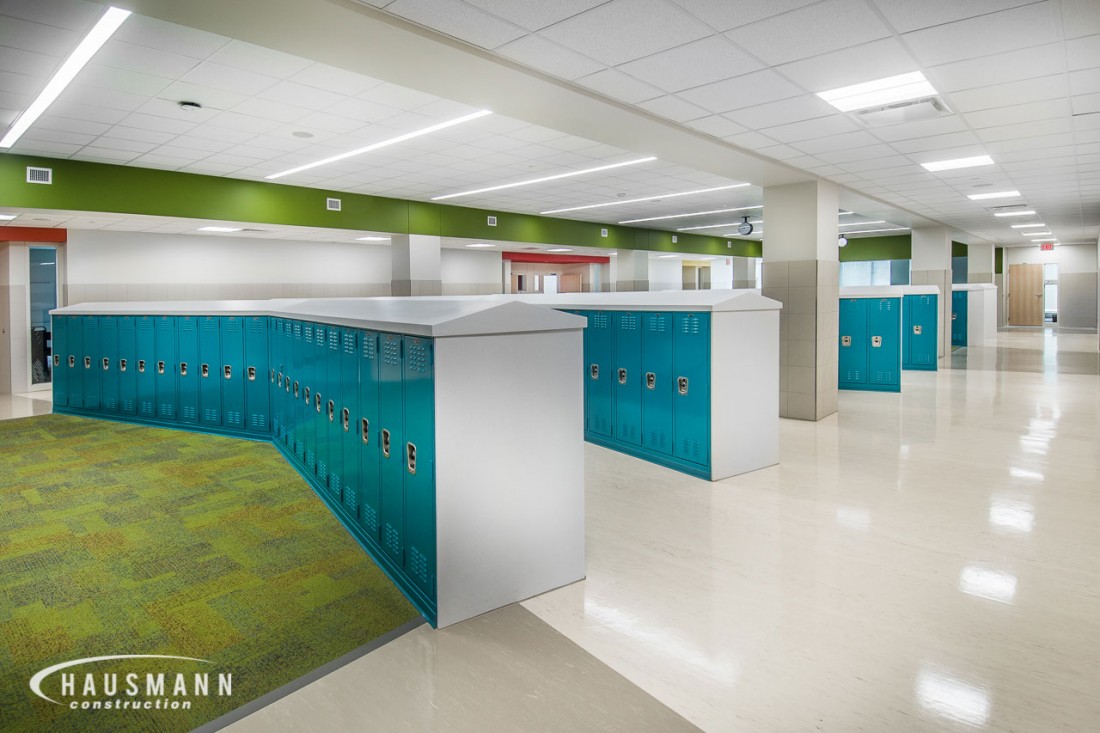 The interior space is situated around both the shared spaces with the YMCA and the private spaces within the school itself. The area of the school which is closest to the YMCA houses the school's administration area, health room and various technology classrooms. While, the fitness facilities, the gymnasiums and locker rooms are just beyond a kiosk staffed by YMCA representatives. The second story is utilized by the school, which houses a variety of classrooms, teacher facilities, art room, etc.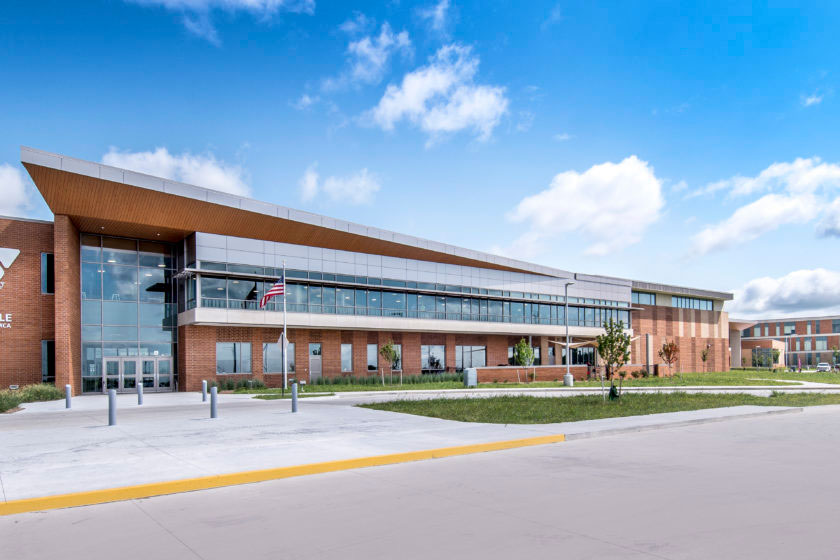 Interestingly, the school also features a three-story classroom wing that "incorporates a pod concept," the architects explain. The school accommodates grades 6-8, and each level of the pod wing is used by a different grade. These pod levels offer general-purpose classrooms, restrooms, more labs, and conference rooms as well. The 30-acre site was developed to allow for any future expansion by either the school or YMCA.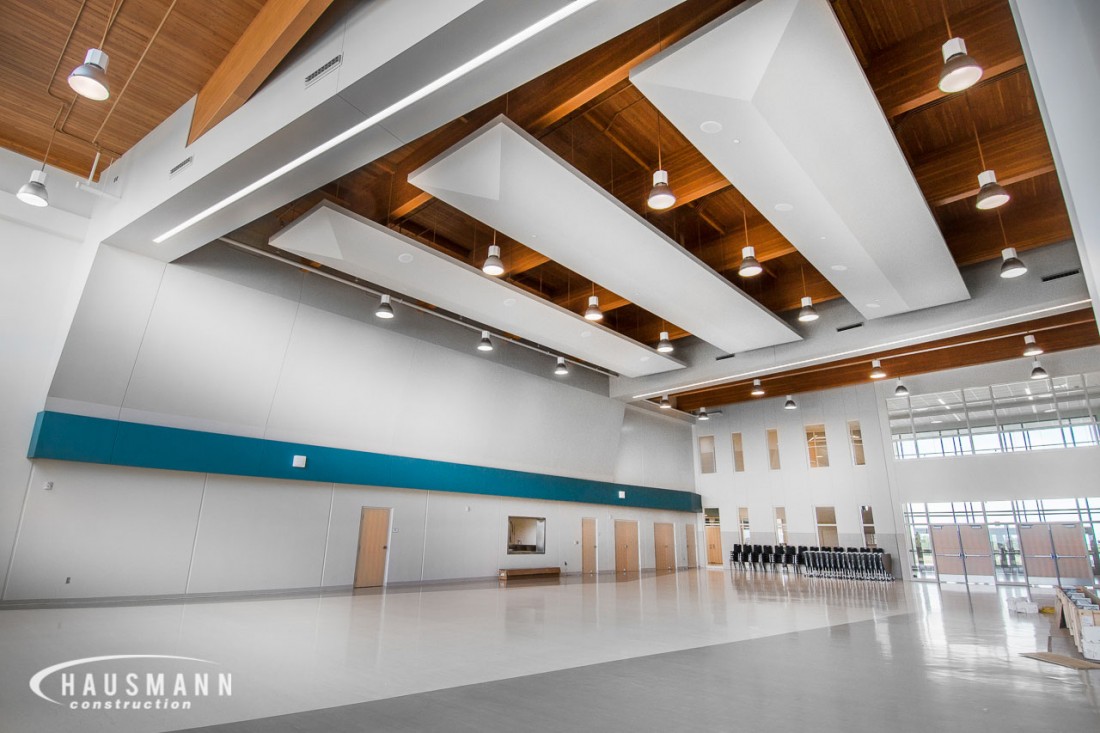 The projects general contractors, Hausmann Construction describe, "The 243,291-square-foot facility is noteworthy for its use of nearly every structural element available in the industry. Precast columns, beams and panels, structural steel, CMU and glue-laminated timber all added important function and aesthetic to the building."
Working closely with SGH, Inc. CEI Materials fabricated the exterior metal composite components utilizing the R4000 Rear-Ventilated Rainscreen system.