Stunning Condominiums Built On Last Developable Land In Desirable DC Neighborhood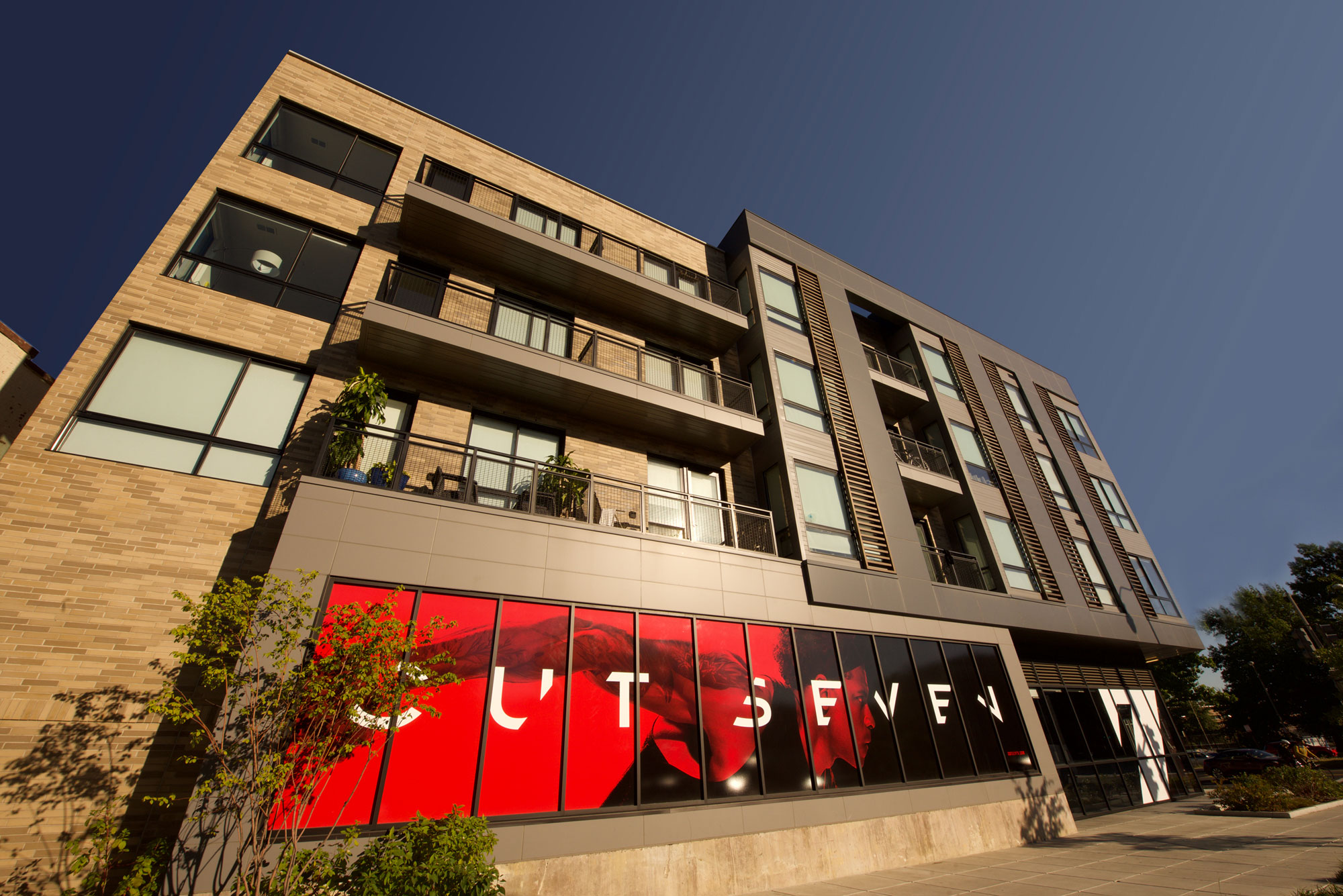 | | |
| --- | --- |
| Project Name: | 1101 Rhode Island Ave/Holm |
| Location: | Washington, DC |
| Architect: | Hickok Cole Architects |
| General Contractor: | Advanced Architectural Metals LLC |
| CEI Materials System: | W5000 |
| Products: | MCM |
| Photography: | CEI Materials |
1101 Rhode Island Ave (Holm) in Washington, DC, is one of the final developable parcels in the Logan Circle neighborhood. The mixed-use residential property was designed by architects Hickok Cole who describe the project as a "…mixed-use multi-family housing development emerging blocks away from the District's booming 14th Street corridor." The property will feature 32,000 square feet of residential units, nearly 3,000 square feet of available retail space and 6,000 square feet of parking, a must for a desirable DC development. The name Holm was given to the property with the marketing idea of discernible phrases such as "There's no place like Holm."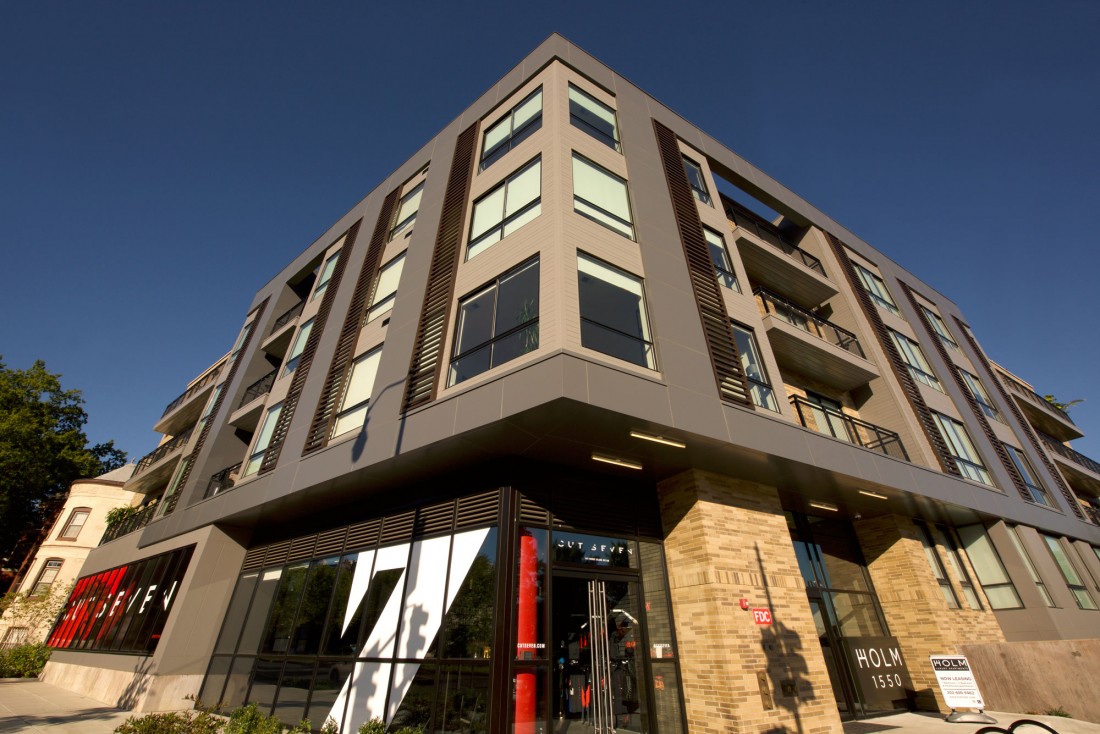 The 38 luxurious condominium units were designed to fit within their prestigious location. The interiors feature an array of modern conveniences including custom built-in kitchens and millwork, Nest thermostats, European floating bathroom vanities, even water-conserving Porcelanosa toilets. With the intention of exuding a luxury urban lifestyle, the building features optimal daylighting, private roof terraces, and a community herb garden. Additionally, an extensive green roof will begin to grow around the building's exterior.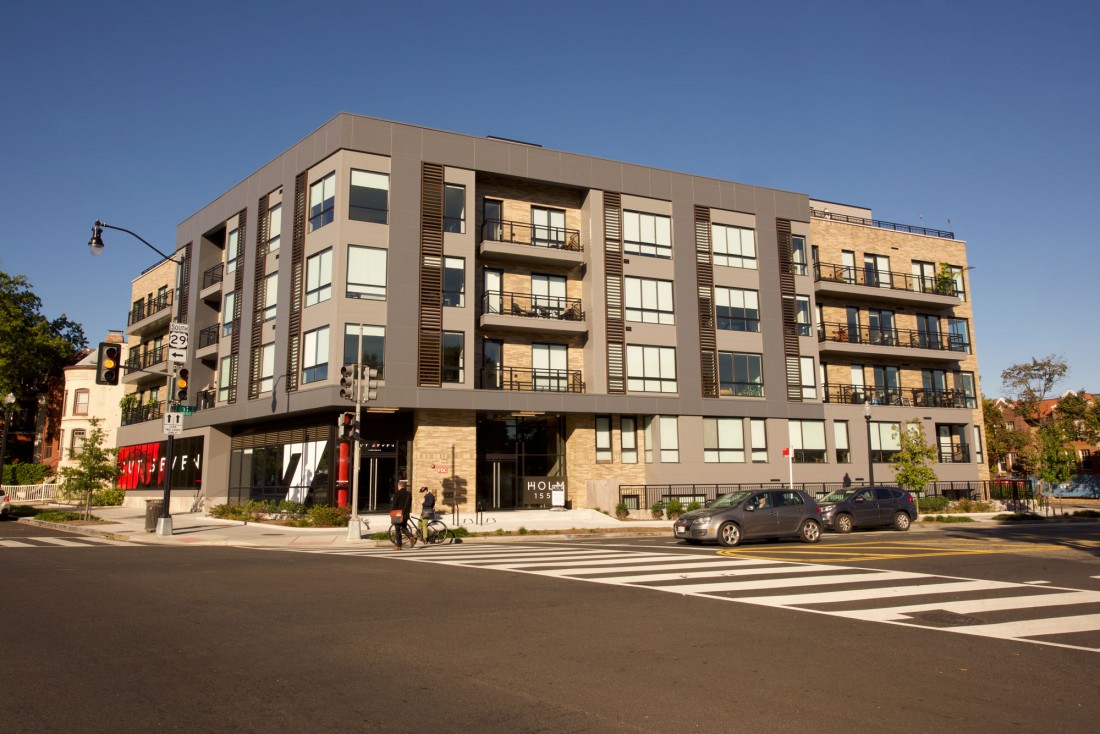 The developers at CAS Riegler describe, "Architect Hickok Cole has designed a building that is contemporary with the neighborhood and its historic surroundings." The shared wall space façade features metal composite panels (MCM) fabricated by CEI Materials utilizing the W5000 Route and Return Silicone Joint System. This system offers a weather tight economical assembly utilizing a closed cell backer rod, structural silicone joint and hidden fasteners.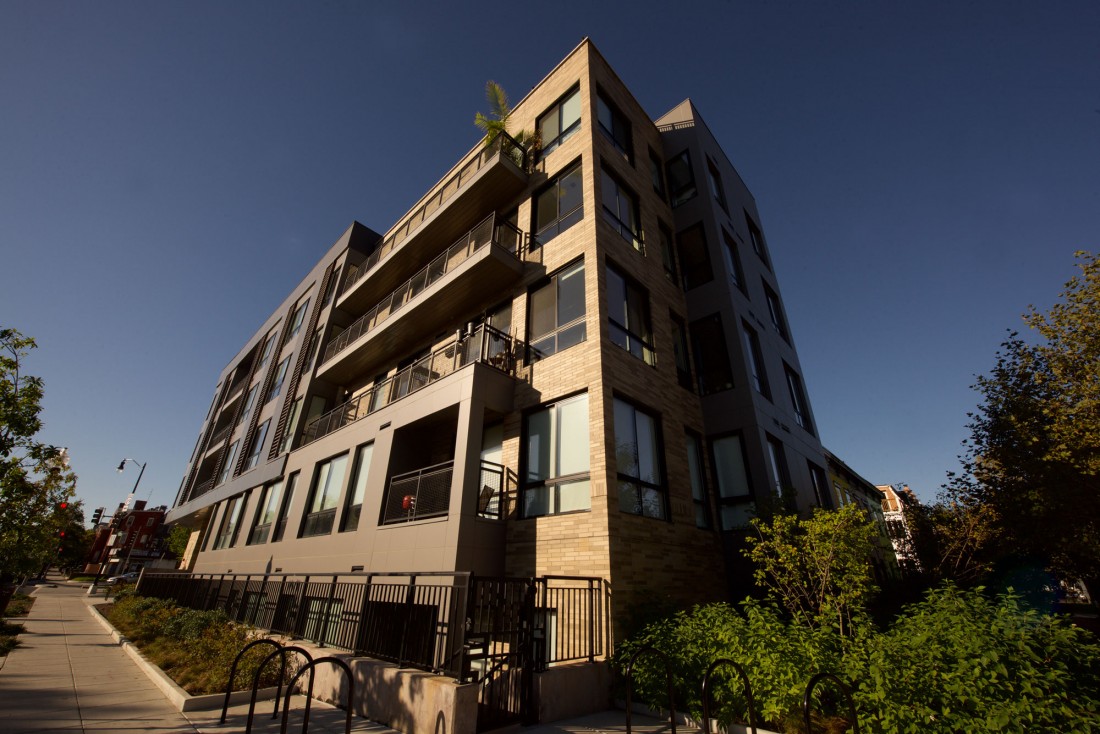 CEI worked closely with the general contractors at Advanced Architectural Metals, LLC to complete the project's exterior components. The bronzed MCM juxtaposes the mutely toned masonry that envelops the façade and further differentiates the building from its surroundings. Metal composite is often utilized as a tool to showcase modernity and even innovation. The use of metal in architecture is often synonymous with futuristic design, allowing the project to have a distinct presence in the neighborhood it now calls Holm.