State Of The Art Health Facility Boasts Sustainable Design By NBBJ In Battle Creek, Michigan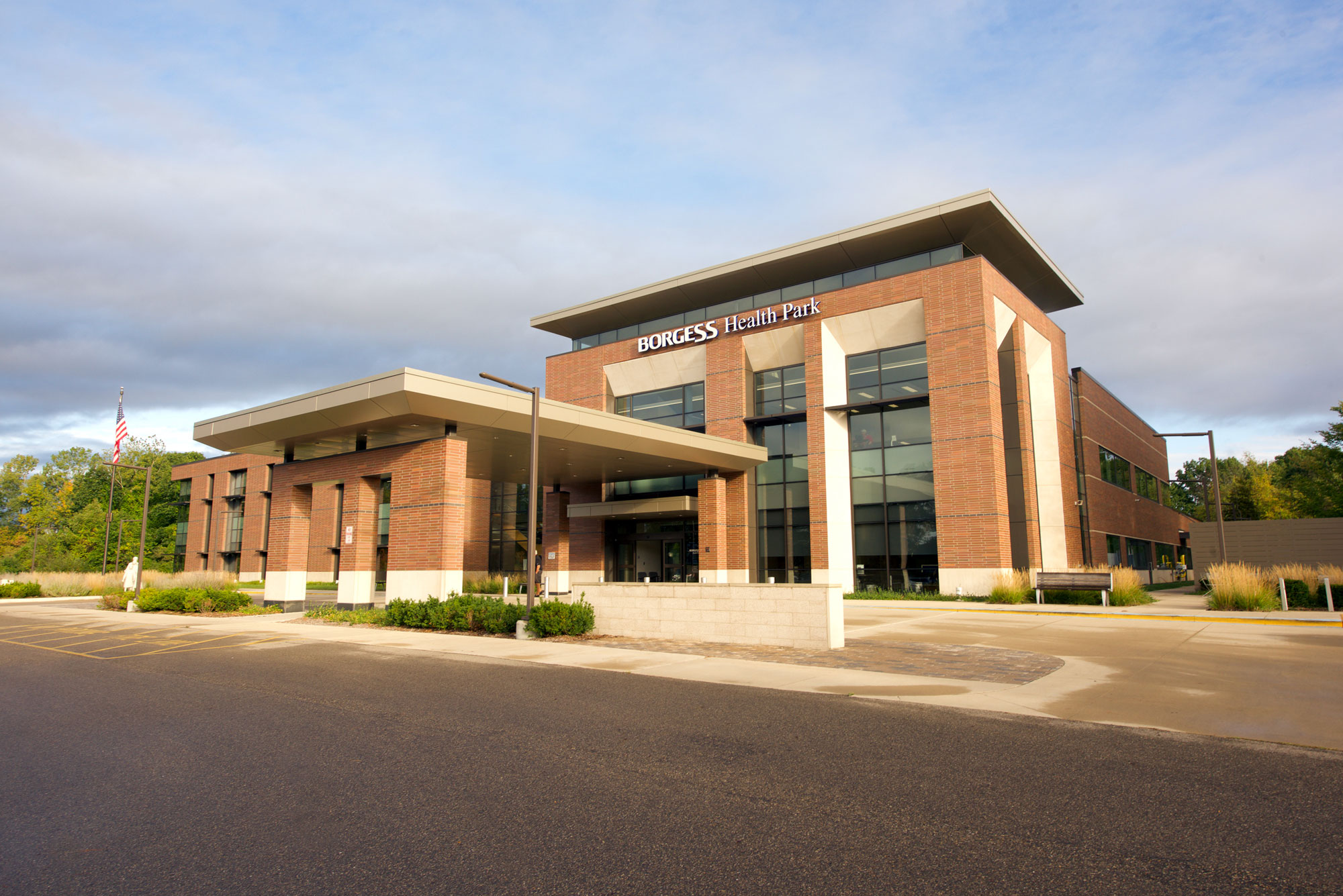 | | |
| --- | --- |
| Project Name: | Borgess Health Park |
| Location: | Battlecreek, MI |
| Architect: | NBBJ |
| General Contractor: | AVB Construction |
| Subcontracted by: | Reliable Glass Installers |
| CEI Materials System: | R4000 |
| Products: | MCM, Corrugated Panels |
| Photography: | CEI Materials |
Borgess Health Park in Battle Creek is a nearly 27 million-dollar outpatient care facility. The 65,000 square-foot structure adhered to the growing demand for outpatient services. The Michigan-based ambulatory and outpatient care building specializes in both primary and specialty services including physical and occupational health, cardiology, neurosurgery, and women's health to name a few.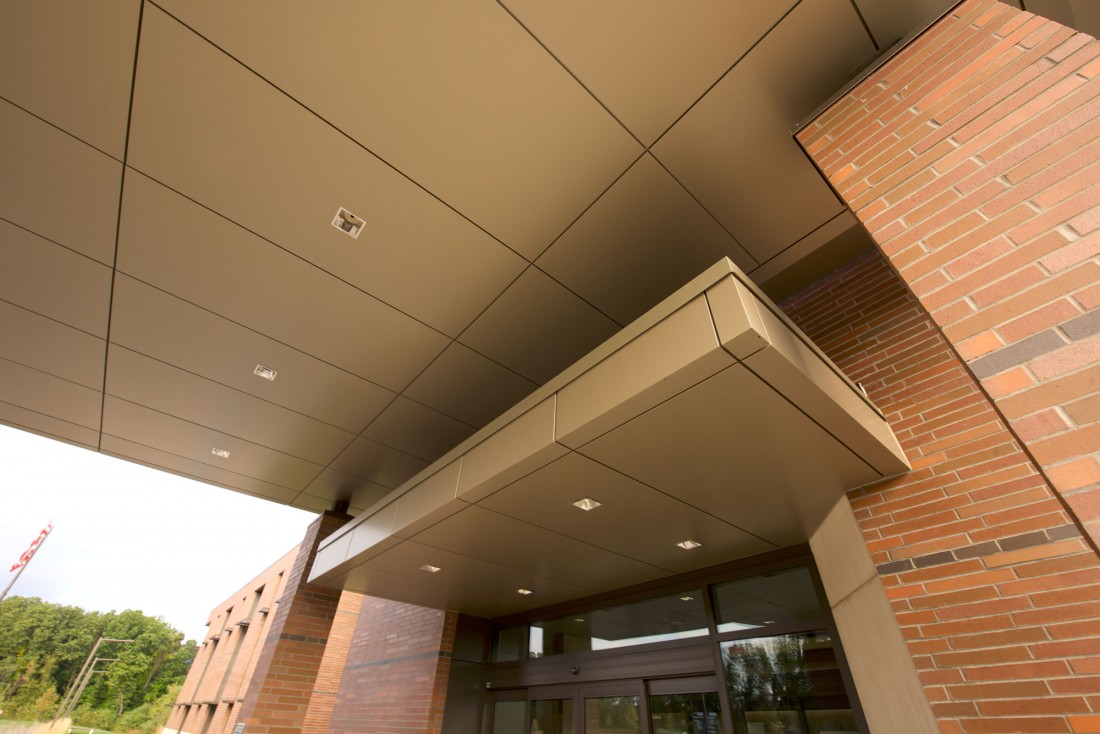 The project's engineers TowerPinkster explain, "The facility was designed to use 30% less energy than similar medical buildings using features like a highly efficient thermal envelope, low-temperature condensing boilers, heat-recovery chillers, occupancy sensors, recycled content and locally-sourced materials. As the first all-LED facility of any kind in the state, LED lighting also contributed significantly to the building's energy efficiency."
The sustainable and highly efficient facility sits on a 21-acre site and was designed by the architects at NBBJ. The site has room for expansion and additionally features a dialogistic laboratory and pharmacy.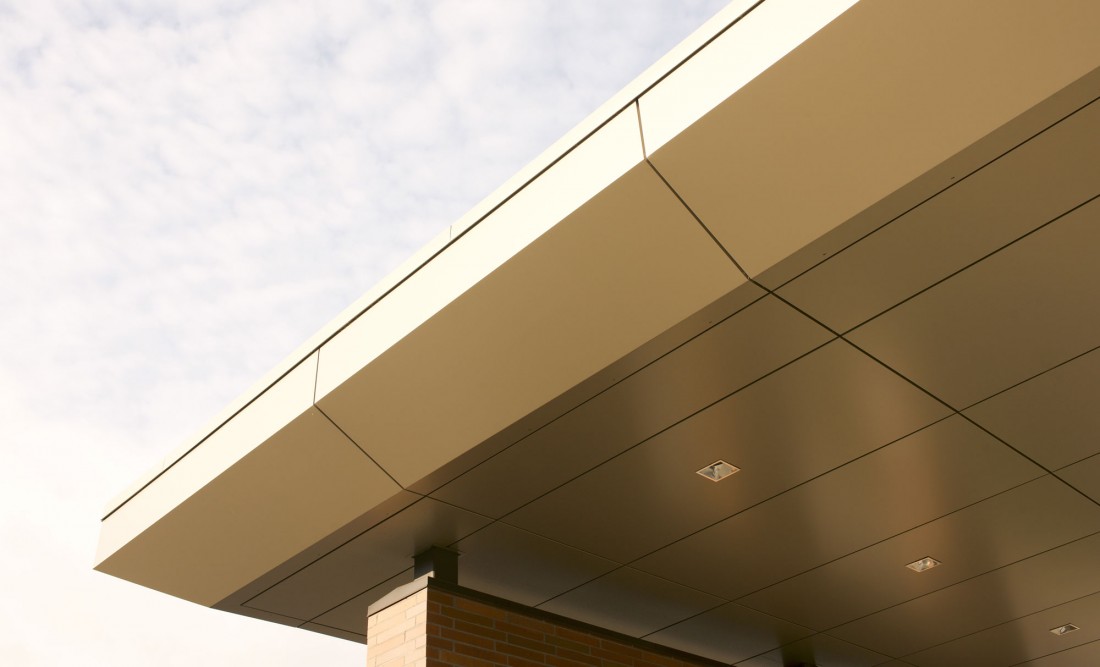 The general contractors at AVB Construction describe, "It was important to us, as well as for Borgess Health, to incorporate sustainable features in the design and construction of the building. Some of the environmentally conscience attributes of the new Borgess Health Park Battle Creek include 100% LED lighting, Variable Air Volume ventilation systems that imitate human breathing patterns and native plant species that require less irrigation and pest control."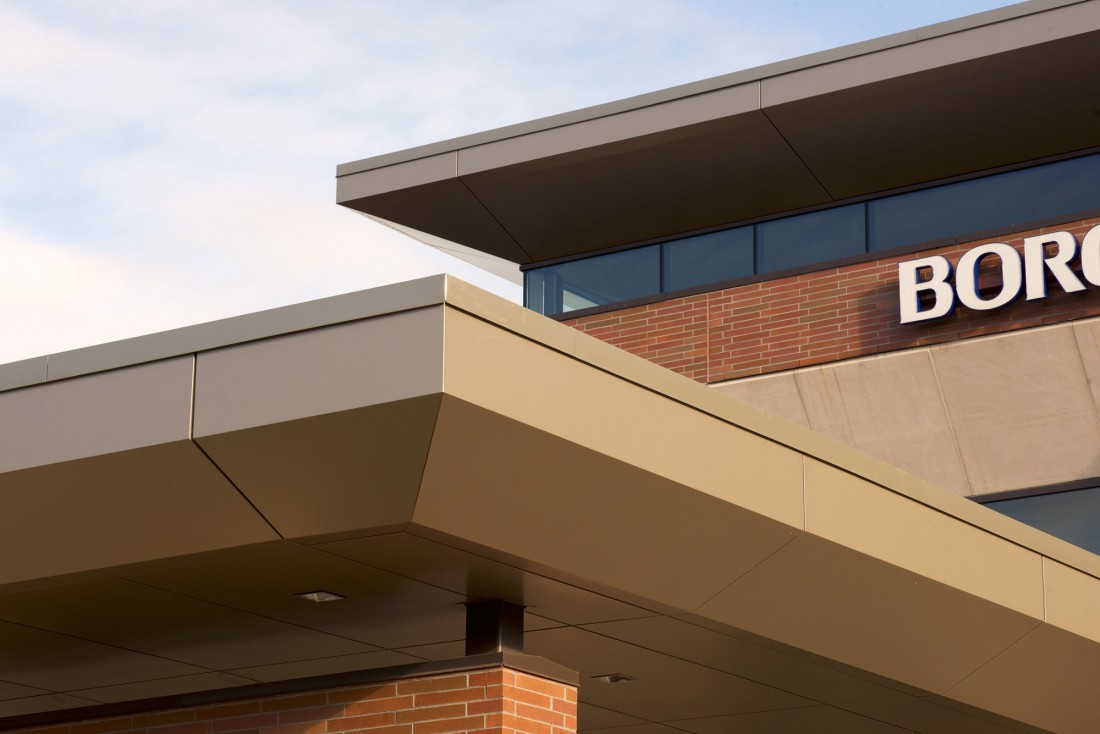 CEI Materials, using the R4000 Drained/Rear-Ventilated Rainscreen Panel System, fabricated the exterior metal components, both corrugated and metal composite panels. The metal composite juxtaposes the exterior's red brick as the bronzed metal matches the tan grout-work.
Medical buildings are heavy-use facilities with a high number of occupants requiring the use of durable building materials. In addition to the obvious sustainable features, the architects specified building materials based on recyclability and their ability to withstand temperature gradients. Aluminum composite material offers both an aesthetically pleasing and resilient solution for the building's contemporary exterior design.