Small Mixed Use Residential Property Wows Allston/Brighton Neighborhood With Metal And Brick Facade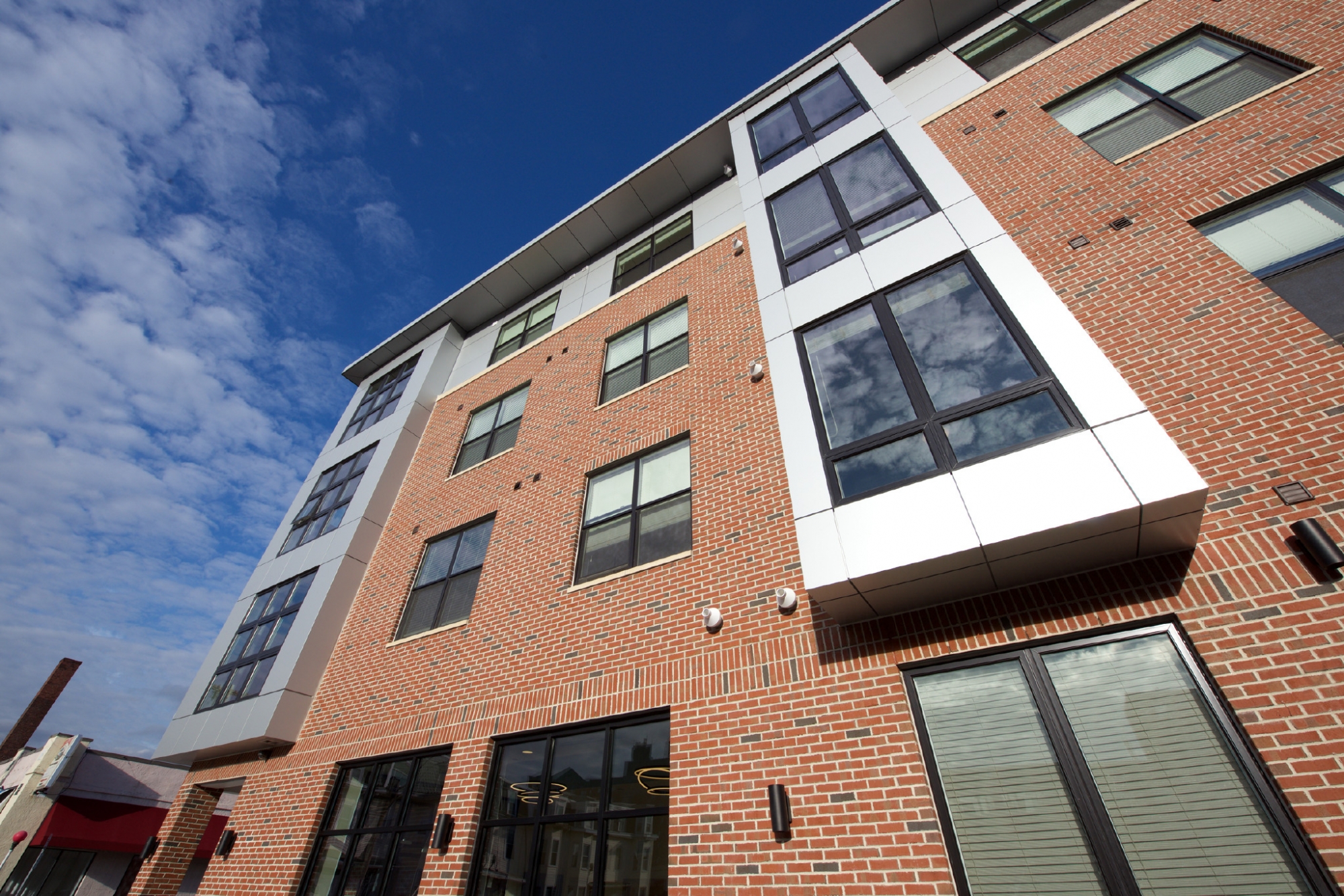 | | |
| --- | --- |
| Project Name: | 450 Cambridge Street |
| Location: | Allston, MA |
| Architect: | Neshamkin French Architects |
| General Contractor: | Performance Building Co. |
| CEI Materials System: | R4000 |
| Products: | MCM |
| Photography: | CEI Materials |
The small mixed-use residential space at 442 Cambridge Street in Allston, MA was once the site of a popular karaoke studio, the DoReMi. The plans for the site were filed with the Boston Redevelopment Authority where the proposal by the Arcand Family/Allston LLC sought to demolish the nearly two-decade-old studio. Additionally, the proposal included a small residential property that was used for office space to make way for the new 50,000 square-foot building.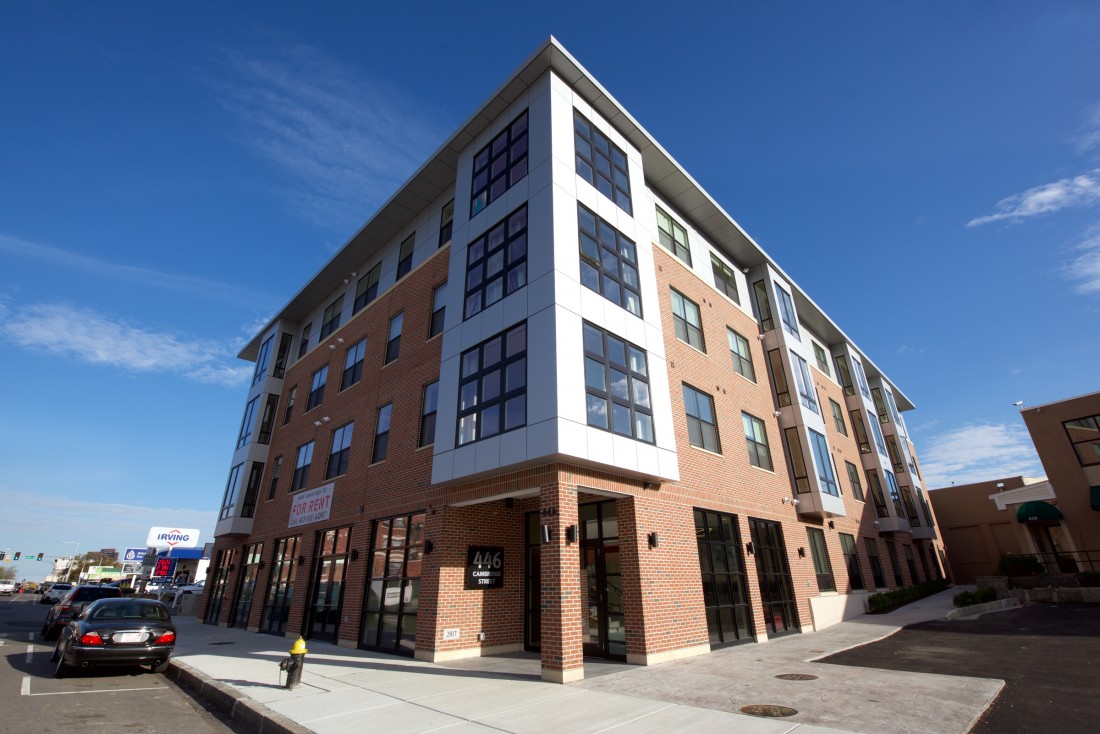 Designed by Neshamkin French Architects, the 7-million dollar project features 40 apartments with over 1,600 square feet of ground level retail space. The building additionally features an underground parking facility. The 450 Cambridge Street development is within walking distance to Union Square and both the MBTA Greenline and Boston Landing Commuter Station. The Allston/Brighton neighborhood is prime real estate and an exciting addition to Boston.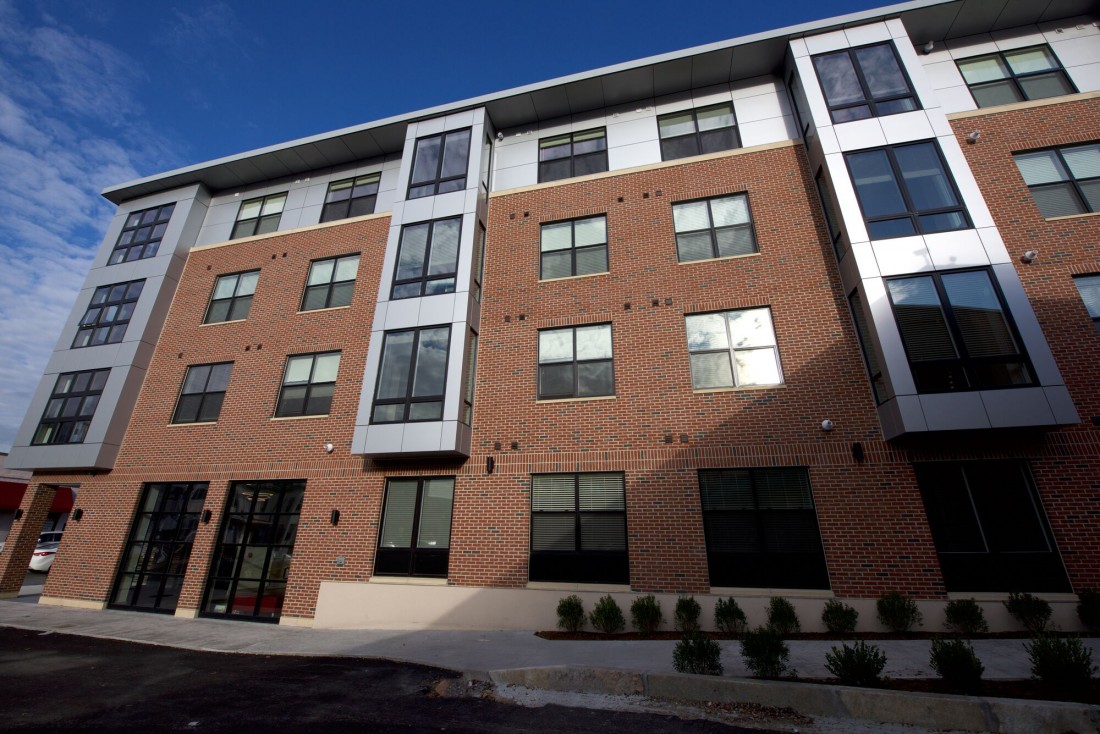 According to Bushari Real Estate, the development also includes a "green space" as they describe, "The space includes screening trees and planting beds between the existing surface parking lot and a new pedestrian walkway thru Cambridge Street."
The exterior boasts a striking façade with intricate red bricks serving as a beautiful contrasting element to the reflective metal components. CEI Materials utilizing the R4000 Rear-Ventilated Rainscreen system fabricated the exterior metal composite material. The shared wall space of both brick and aluminum composite material creates a complementary façade to the area while showcasing the innovative nature of the new complex.