Repositioned Office Space Becomes Contemporary Apartment Complex In Washington DC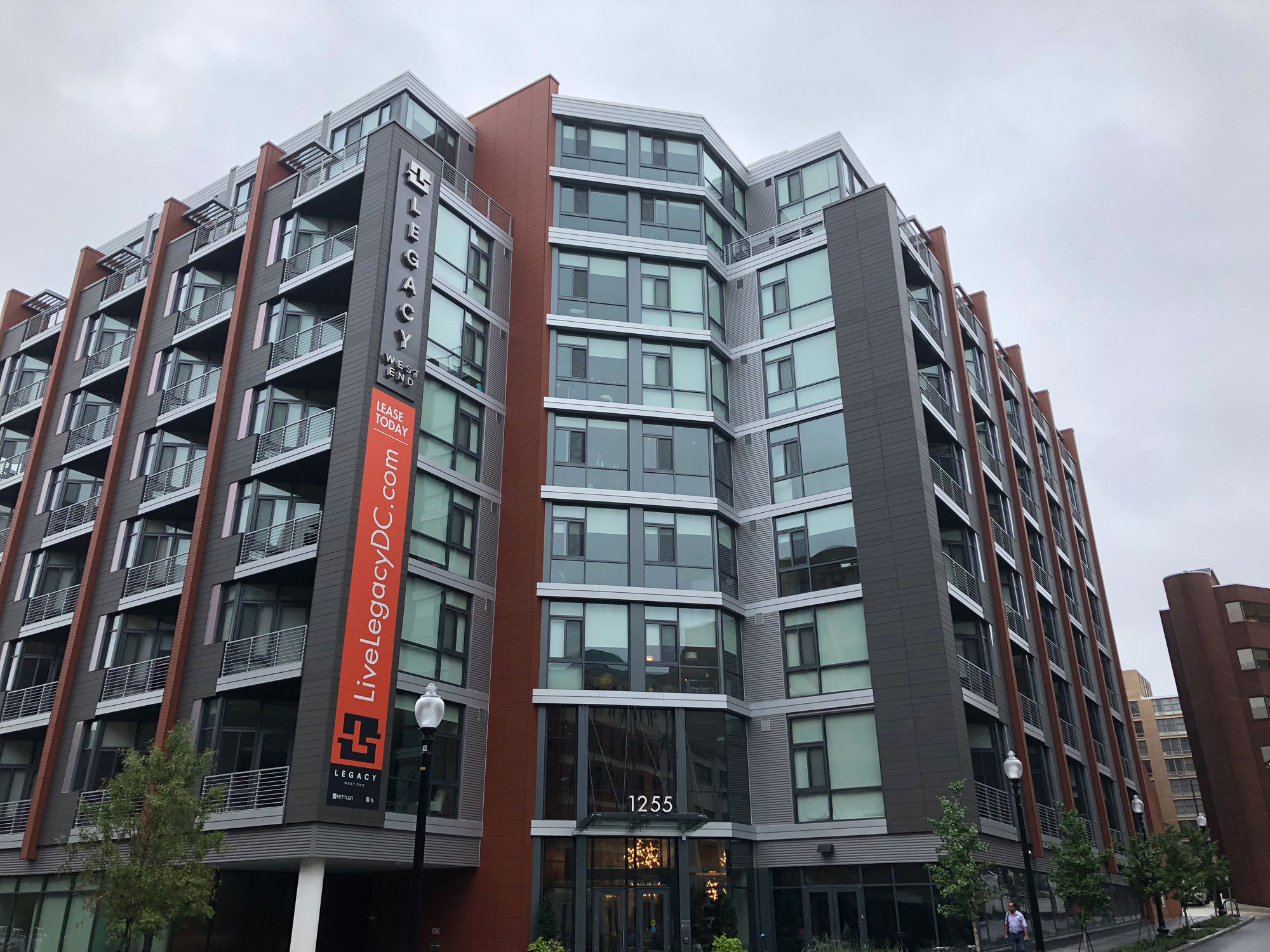 | | |
| --- | --- |
| Project Name: | The Legacy West End Apartments |
| Location: | Washington, DC |
| Architect: | MTFA Architecture |
| General Contractor: | HITT Contracting |
| CEI Materials System: | R4000 |
| Products: | MCM, Corrugated Panels, Louvers, Sunshades |
| Photography: | CEI Materials |
The Legacy West End Apartments at 1255 22nd Street are a large adaptive reuse project in Washington, DC. Developed by Tasea Investment Co., the project consisted of the conversion and repositioning of an existing 106,000 square foot office building.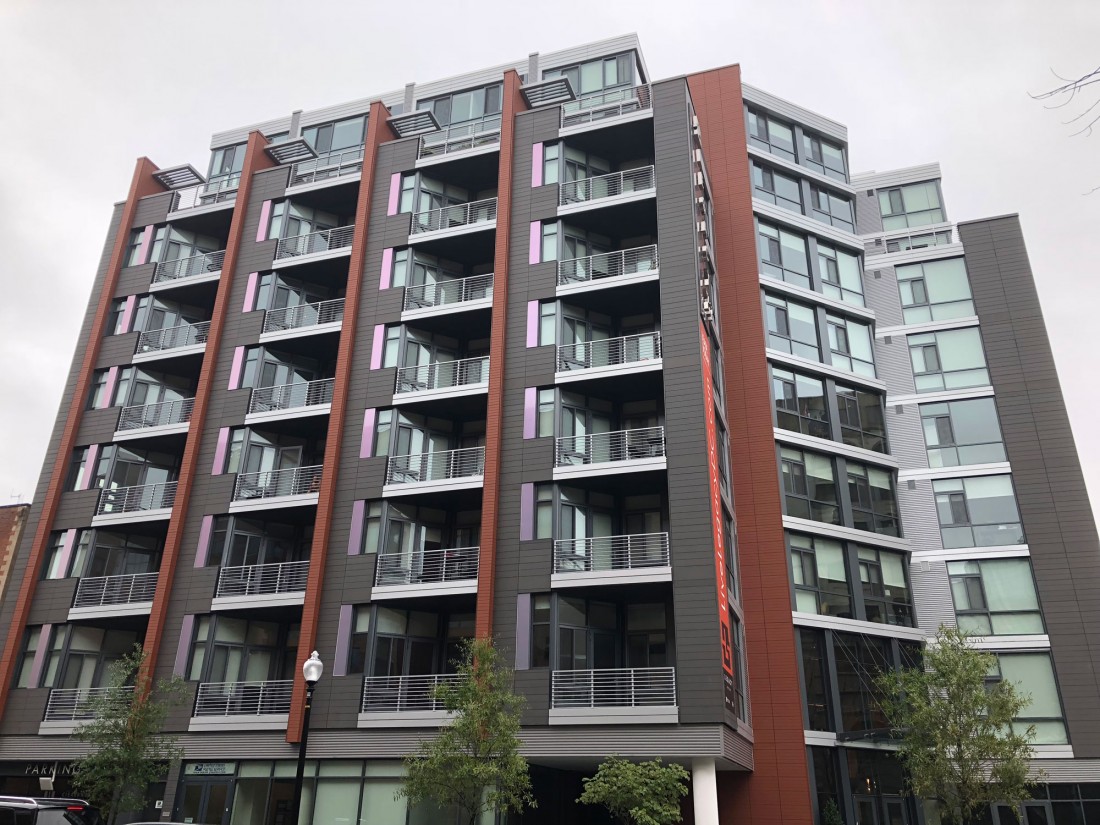 Converting the office building into 200,000 square feet of modern residential apartments, the project's architects MTFA describe, "We worked together with the owner to achieve the maximum development potential of the site and optimal utilization of the adjacent Lot 194 which is integrated into the renovated building."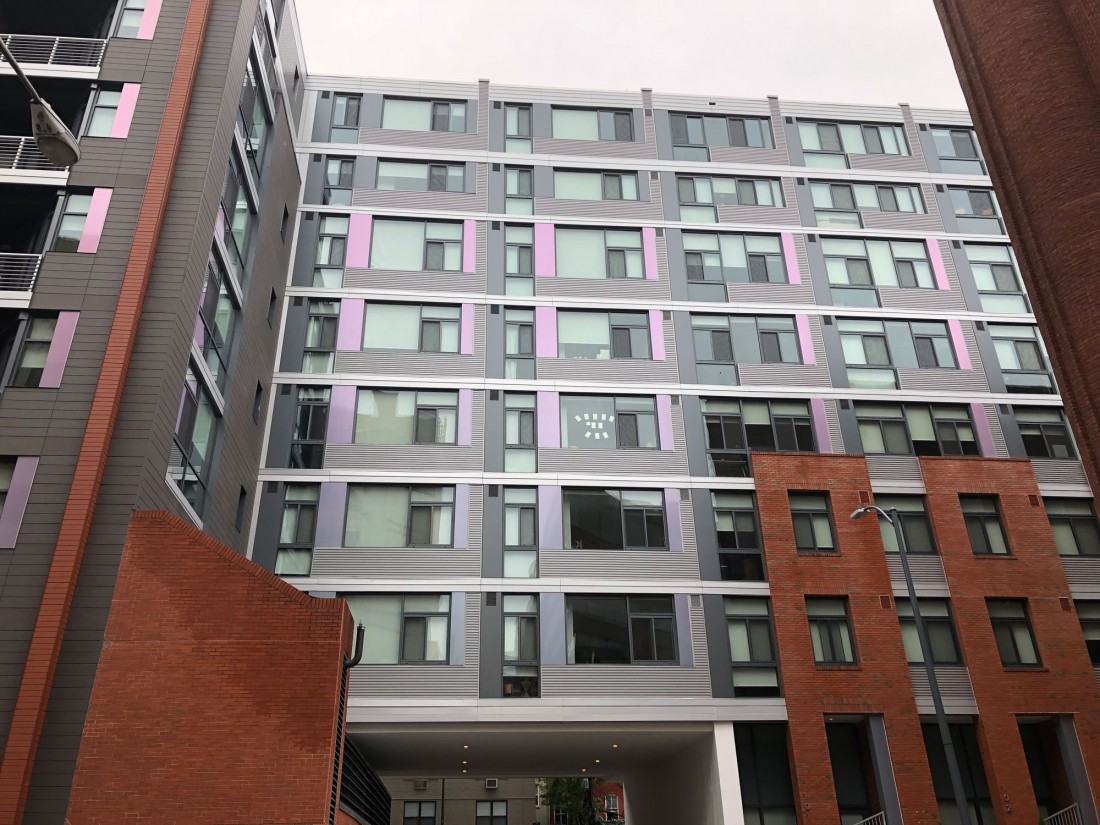 The luxury apartments include contemporary accommodations such as interior penthouses with a glassed enclosed community space featuring a bar, game space and lounge. An interior library offers the perfect escape for residents with flexible space for events. And the building's outdoor rooftop offers not only unparalleled views of the city but a two-tiered swimming pool. The architects further explain, "The habitable roof spaces are surrounded by a green roof that creates an aesthetic rooftop while contributing to the project's storm water requirements."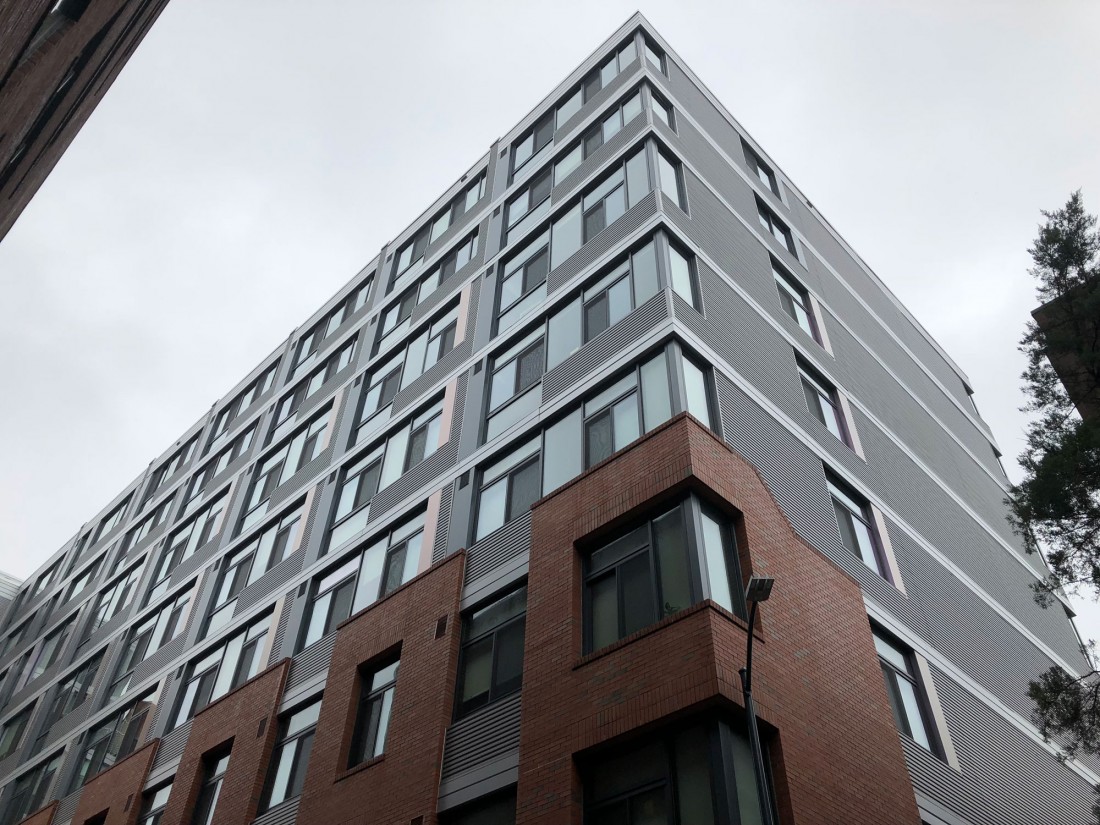 The building features 192 apartments, which were accomplished with a series of renovations, additions, and demolition completed by the general contractors at HITT Contracting. The team completed the project's façade replacement and the demolition of the building's existing systems and interior spaces. Additionally, as representatives at HITT describe, "The project included the construction of a new nine-story, post-tensioned concrete structure that is connected to the existing building at the third floor and above. Full operation of the existing U.S. Post Office on the first floor was maintained at all times."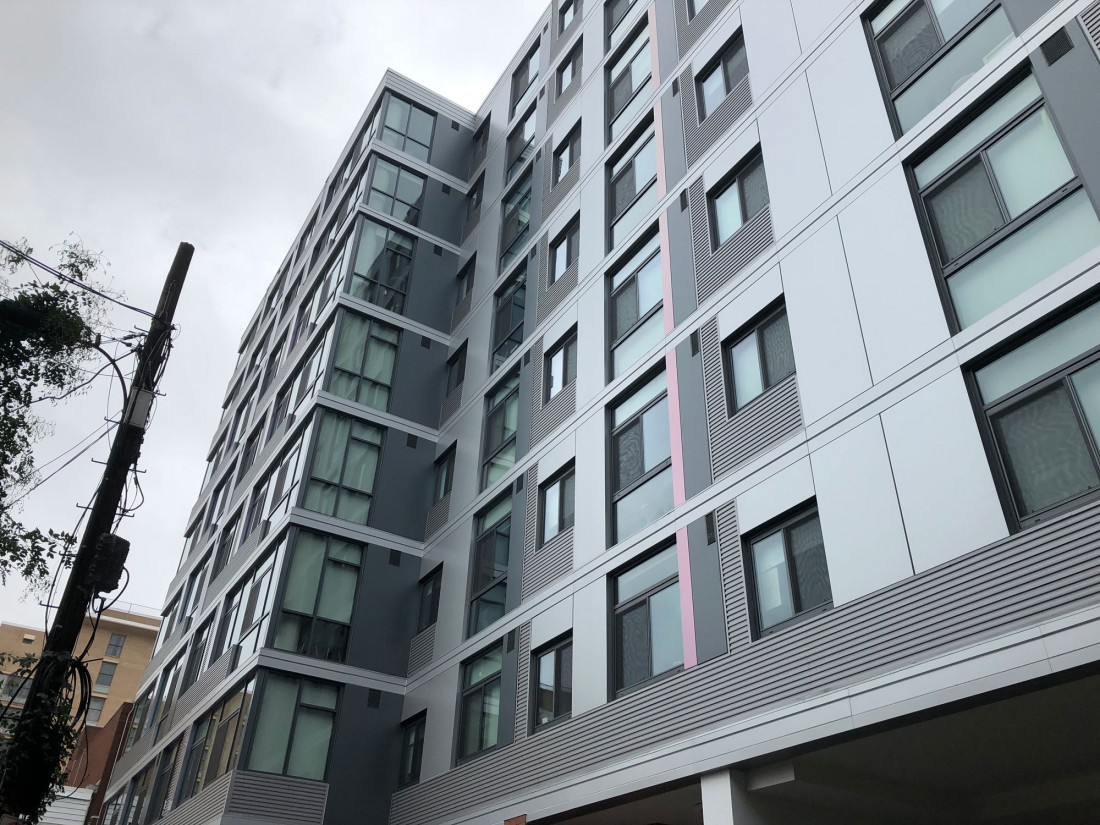 The apartment building features a plethora of metal components, which were fabricated by CEI Materials. The exterior metal composite material was fabricated using CEI's R4000 Rear-Ventilated Rainscreen System. Additionally, CEI fabricated numerous single skin components including the building's corrugated panels, sunshades and louvers. The mixture of the metal components with the exterior balconies and glass façade offer a modern appearance. The symmetry of the façade forces the eyes upwards, honing in on the stunning exterior design.