Massachusetts High School Undergoes Massive Redevelopment To Accommodate Growing Student Body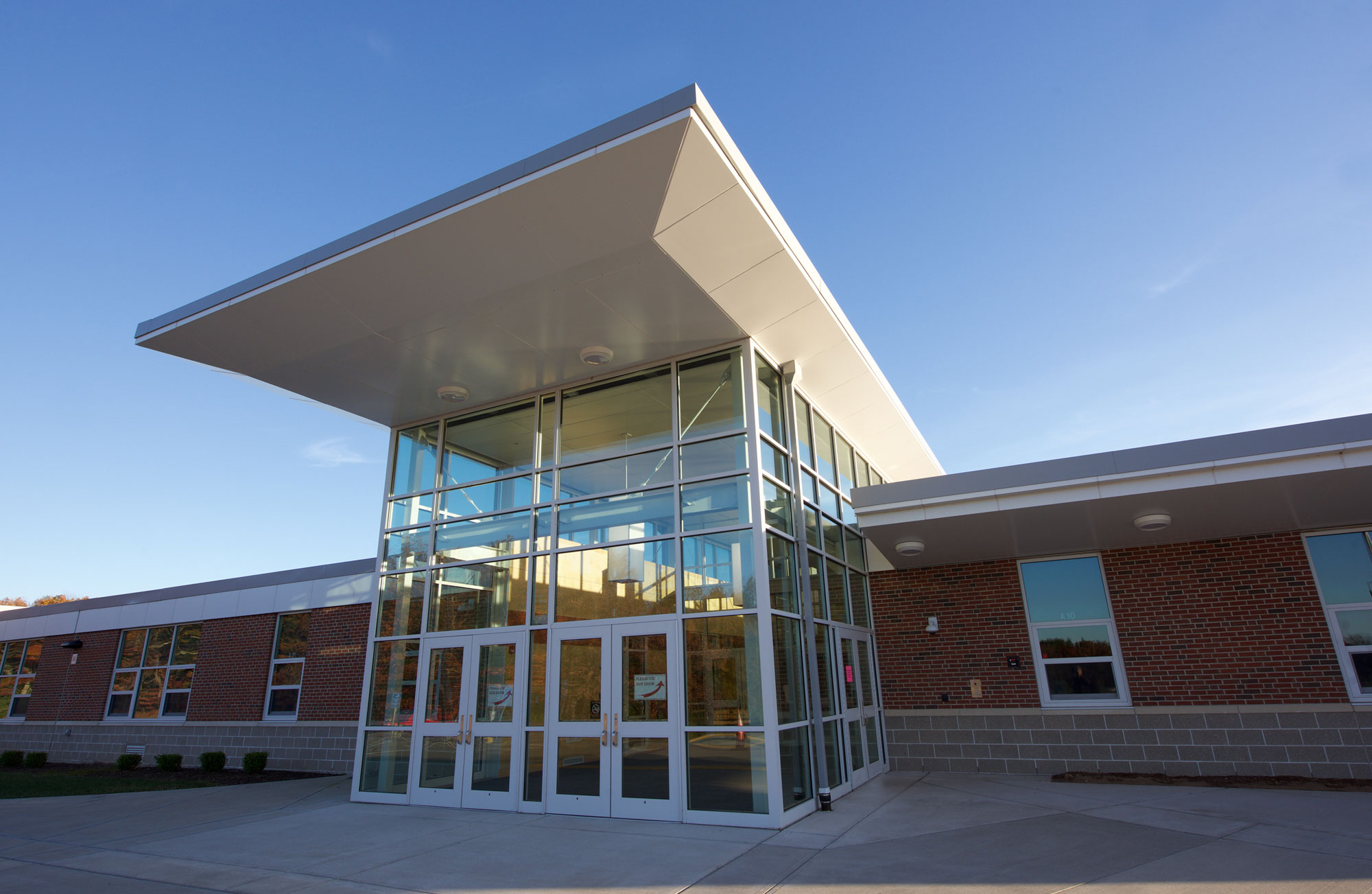 | | |
| --- | --- |
| Project Name: | Southwick Regional School |
| Location: | Southwick, MA |
| Architect: | JCJ Architecture |
| General Contractor: | Fontaine Bros., Inc. |
| CEI Materials System: | W5000 |
| Products: | MCM |
| Photography: | CEI Materials |
Southwick-Tolland-Granville Regional School District underwent a massive renovation and new construction development in 2015. The architects at JCJ Architecture and Dietz & Company Architects collaborated on the district's Feasibility Study and Schematic Design for the three affected schools. Two of the schools involved, which accommodate students K-6, underwent extensive renovation. The third school, the Southwick Regional School, underwent renovation and expansion to combine the middle school and serve students grades 7-12.
Dietz & Company Architects describe, "The plan for the Middle/High School, which includes new science labs, will allow for separate building wings for the Middle School students and the High School students. The plan maximizes the ability to share building resources by centralizing modernized core spaces including the gymnasium, cafeteria and media center."
The building accommodates the increased number of students by renovating the core spaces; the gym, library, cafeteria and auditorium, and adding two "C" shaped wings on either side of the building. The architects at JCJ explain, "The addition to the North created a new main entry, an updated front elevation for the school and new science and classroom wing specifically for Middle School teams. This configuration provided the Middle School students with their own zone within the larger building where they were able to transition smoothly to the new building with managed interaction with the older students."
The South side is for the High School students but keeps all core spaces centrally located to encourage interactions between the grades. The optimization of the core spaces was one of the many sustainable features in the building creating greater functional efficiency, which led to a significant reduction in operational costs.
The general contractors at Fontaine Bros., Inc describe, "Highlights of the renovation process include complete renovations to the media center, 540 seat auditorium, 30 classrooms, locker rooms, and cafeteria. All mechanical, electrical, and plumbing systems were modernized and brought to current code, including high efficiency or waterless plumbing fixtures, new HVAC units, lighting, security, and a completely new fire suppression system." The existing 100,000 square foot school was expanded to over 160,000 square feet after the redevelopment.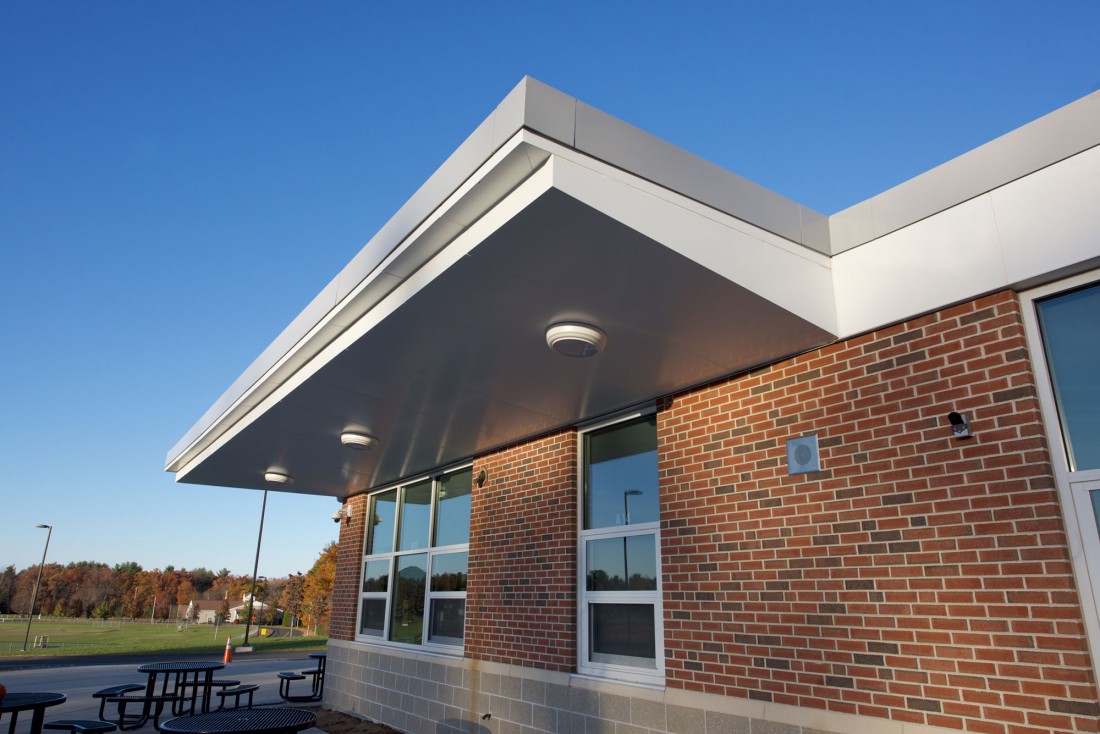 CEI Materials worked closely with Fontaine Bros. to complete the exterior metal system components for the Southwick Regional School. CEI fabricated the featured metal composite material utilizing the custom W5000 Route and Return Silicone Joint System. This system offers a weather tight economical assembly utilizing a closed cell backer rod, structural silicone joint and hidden fasteners.