LEED Gold Commercial Building Features Metal Components Fabricated By CEI Materials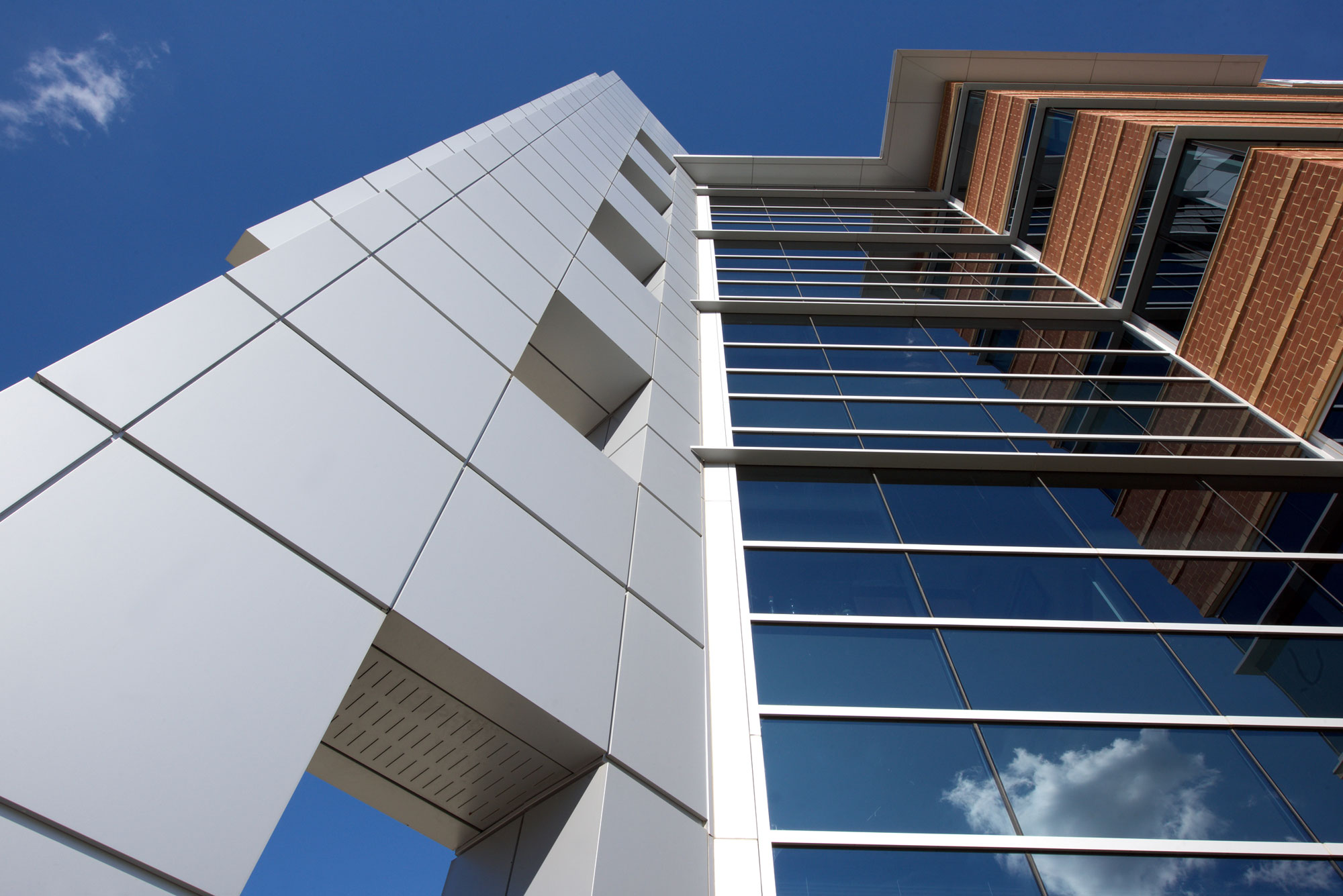 | | |
| --- | --- |
| Project Name: | Fallsgrove Plaza |
| Location: | Rockville, MD |
| Architect: | DVA Architects |
| General Contractor: | HITT Contracting |
| Installer: | I.M. Labor |
| CEI Materials System: | R4000 |
| Products: | MCM, Single Skin |
| LEED Rank: | LEED Gold |
| Photography: | CEI Materials |
The Fallsgrove Plaza commercial development by DVA Architects was built back in 2014. The 12 million-dollar 120,000 square-foot complex includes a five-story commercial building and an attached parking structure. The building is comprised mostly of high-efficiency glass, brick, and metal composite material. A singularly impressive element of the exterior is the towering metal fin on the building's façade.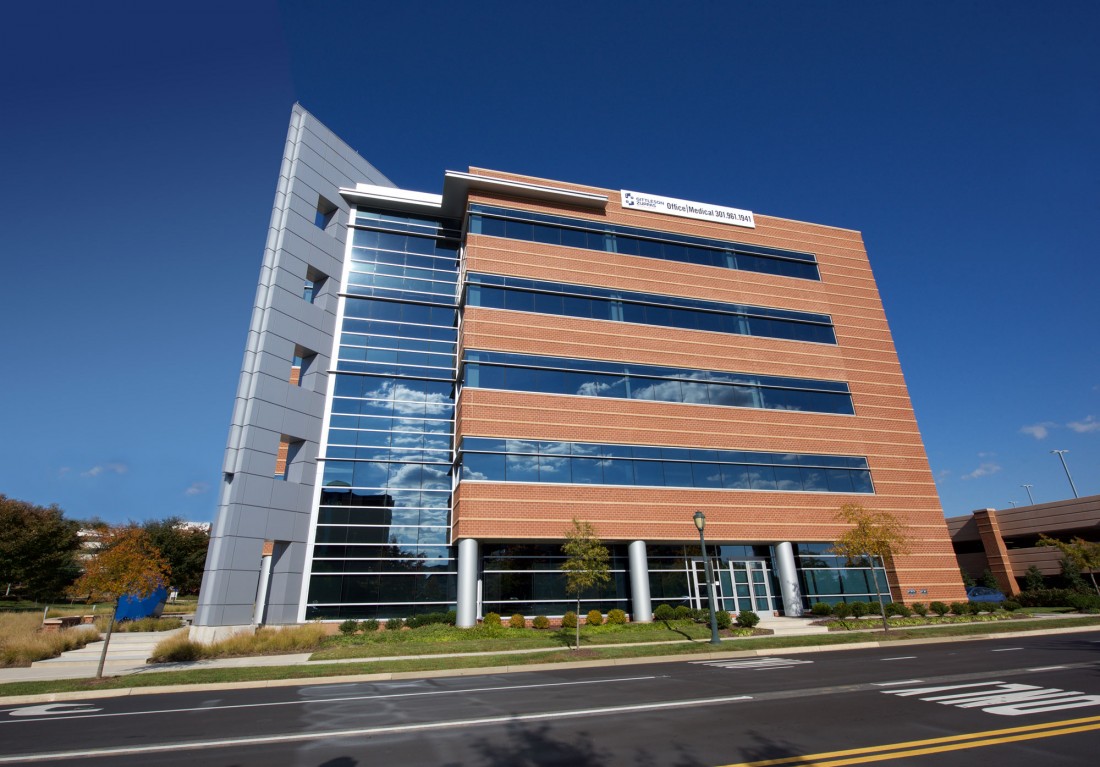 DC developing powerhouse, Lerner Enterprises, were responsible for the world-class facility, which sits in prime real estate a stones throw from the Shady Grove Hospital.
General Contractors, HITT Contracting, describe, "The design team put a large amount of effort designing a facility that would tastefully stand out in the area without clashing with the aesthetic of the existing buildings. With this goal at the forefront of design, exterior upgrades include an alternating mix of cold materials such as glass and metal, as well as warmer materials such as brick facades and site furnishings, create a timeless, sophisticated suburban building."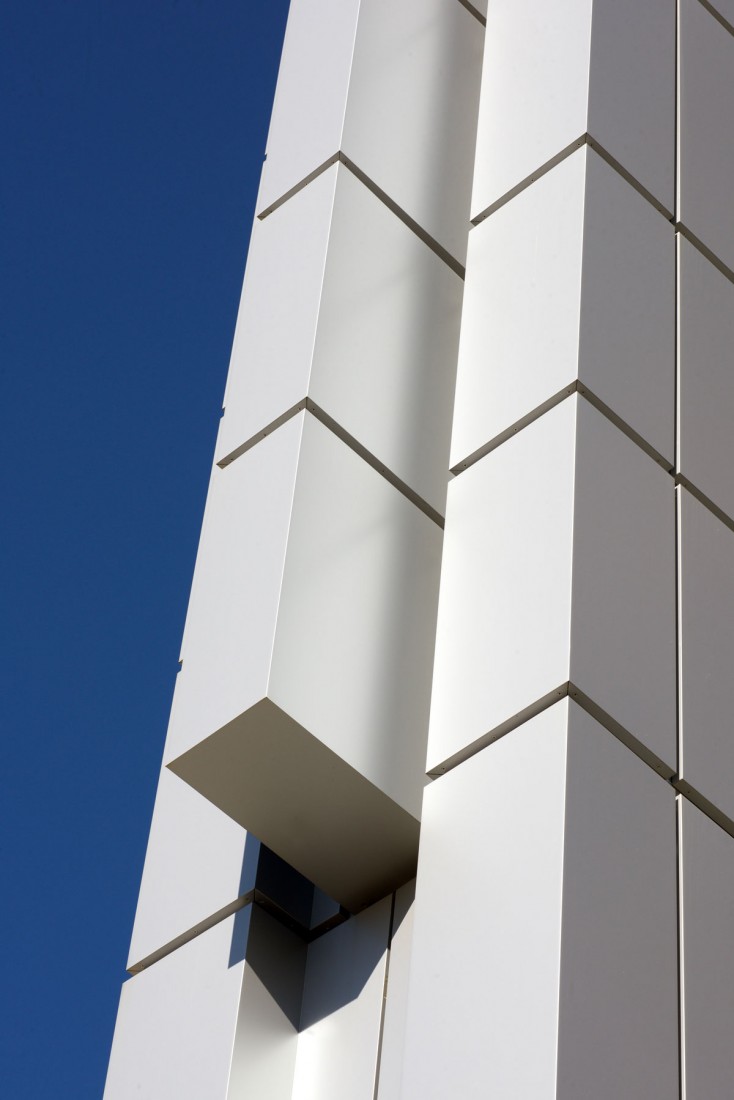 CEI Materials fabricated over 10,000 square-feet of metal composite material and 3,200 square-feet of single skin panels. Utilizing CEI's customized rear-ventilated rainscreen R4000 system, the panels were affixed with ease. The exterior metal elements and column covers were completed with the help of the installers at I.M. Labor.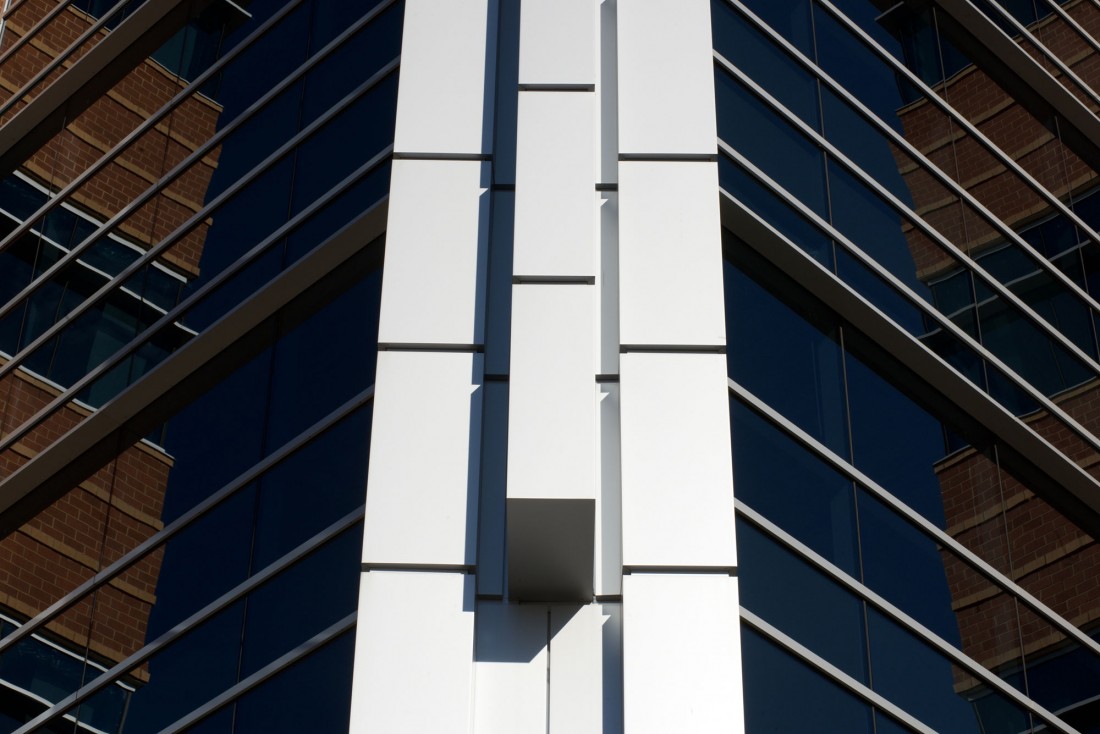 As representatives at HITT further describe, "Fallsgrove Plaza was a challenging job from start to finish but with the support of an experienced owner and dedicated design team, the complete project met the developer's requirements, the architect's vision, and a new building and garage on schedule"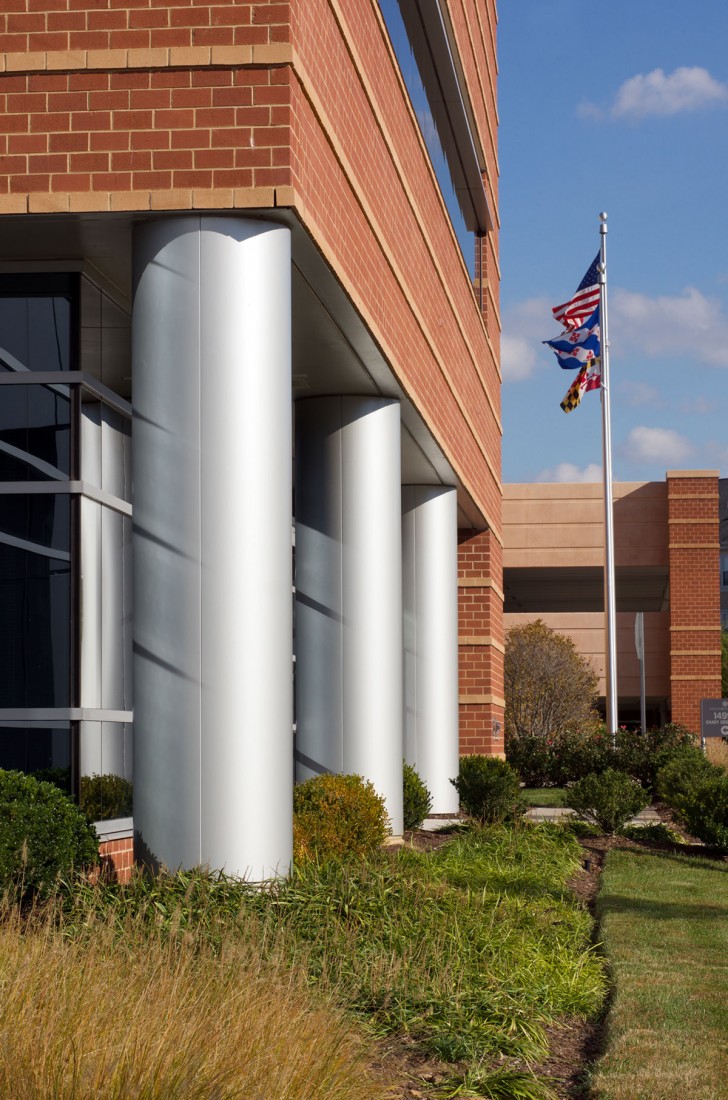 The project was awarded LEED Gold certification for its abundance of green amenities. The site was developed with a minimal footprint resourcing local, regional and recyclable materials. Additionally, the building utilizes water efficient technology that results in 40% lower usage than the average commercial building. The highly efficient curtain wall with low-e glass responds to climatic elements, keeping the building cool in the summer and warm in the winter. Interestingly, indoor environmental air quality allows for the building to maintain 30% more fresh air than required, creating a breathable work environment for the building's occupants.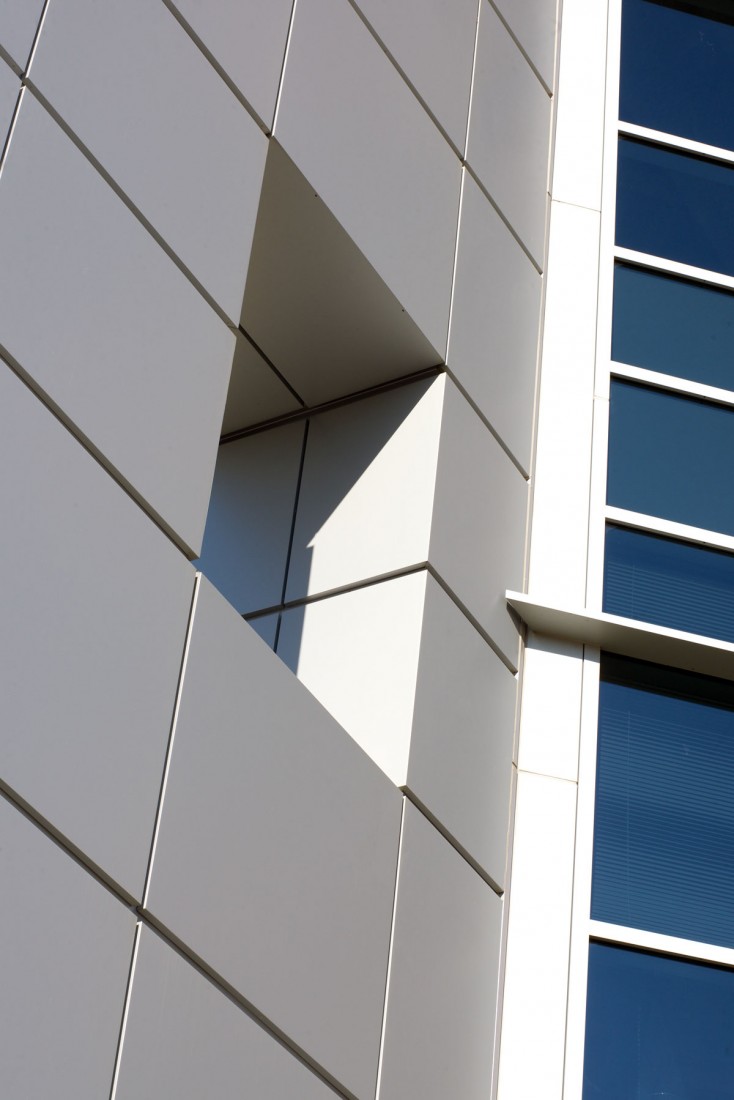 Sustainable design is a priority for the developers at Lerner as the company's principal Mark D. Lerner describes, "From the beginning of the design process, we partner with our architects and engineers to push the envelop in green building initiatives to limit the effects of our developments on the environment."