Hyatt Brand Expands To Flourishing Mosaic District In Fairfax With Contemporary Hotel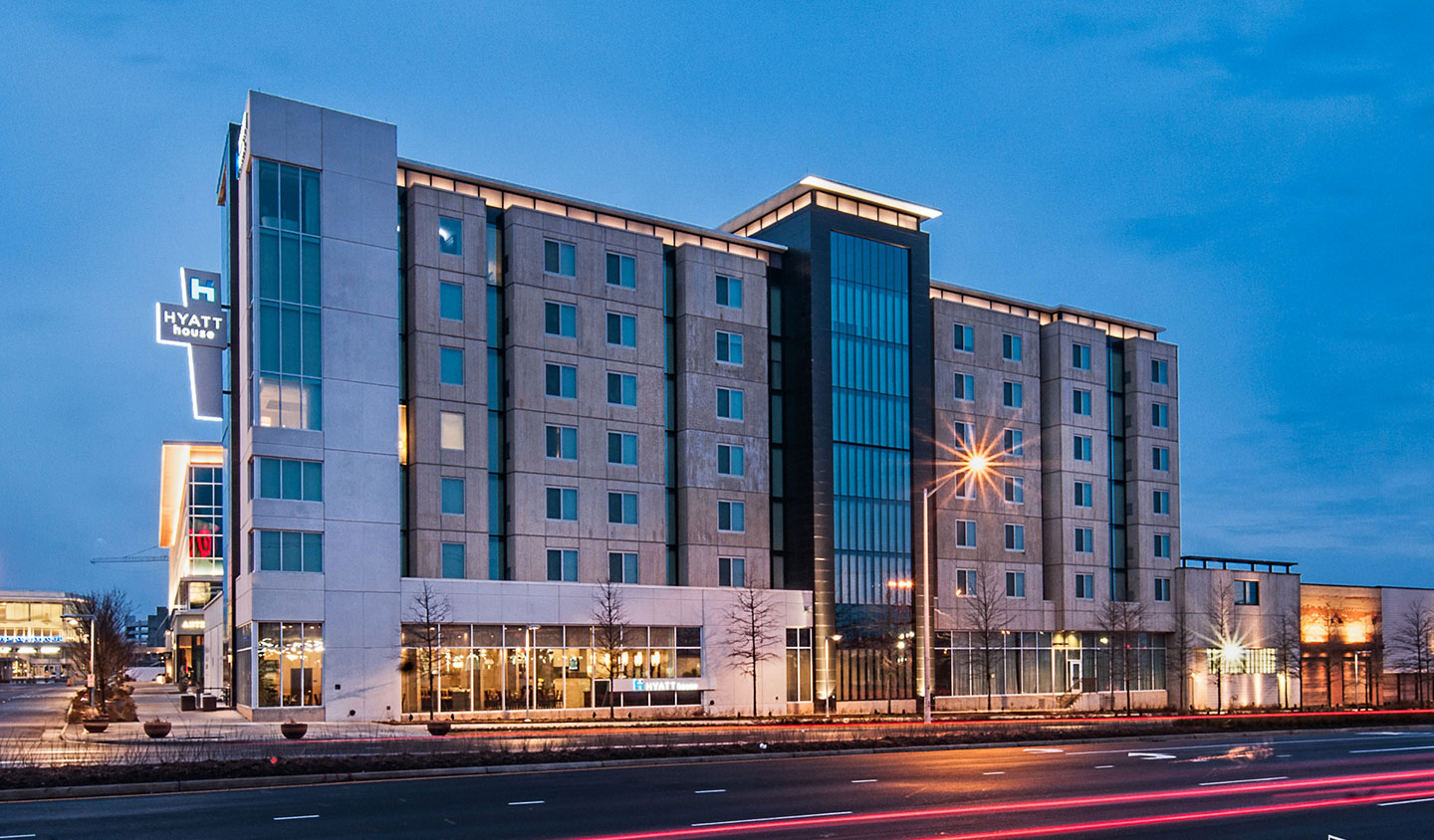 | | |
| --- | --- |
| Project Name: | Hyatt House |
| Location: | Fairfax, VA |
| Architect: | LK Architecture |
| General Contractor: | HITT Contracting |
| CEI Materials System: | W5000 |
| Products: | metal composite material (MCM) |
| Photography: | Hyatt + LK Architecture |
| LEED Certification: | LEED Silver |
­The flourishing Mosaic District in Fairfax, Virginia is home to the Merrifield Hyatt House hotel. The eight story, 148 room hotel, is owned by LodgeWorks of Wichita, KS. The 110,000 square-foot hotel is LEED-certified and features metal and precast panels and large sections of vertical glazing. The Mosaic District is known for its upscale retail and restaurant options, making it the perfect location for Hyatt's expansion.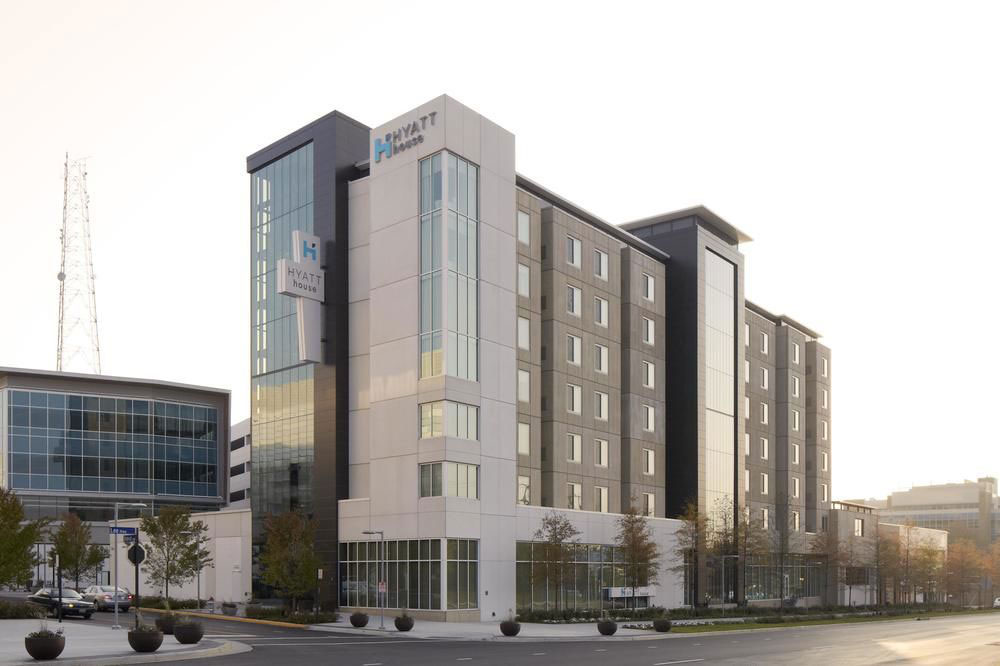 Photography ©Hyatt
Designed by Dennis D. Smith of LK Architecture, the contemporary hotel features high ceilings, restaurant, lounge, conference and exercise facilities and an outdoor swimming pool. The team at LK also completed the interior design elements, as the architects explain, "The hotel is the centerpiece of the Mosaic District an features a warm, casual interior centered around a large bar and breakfast area, the high ceilings and richly appointed materials add to the design character of the hotel."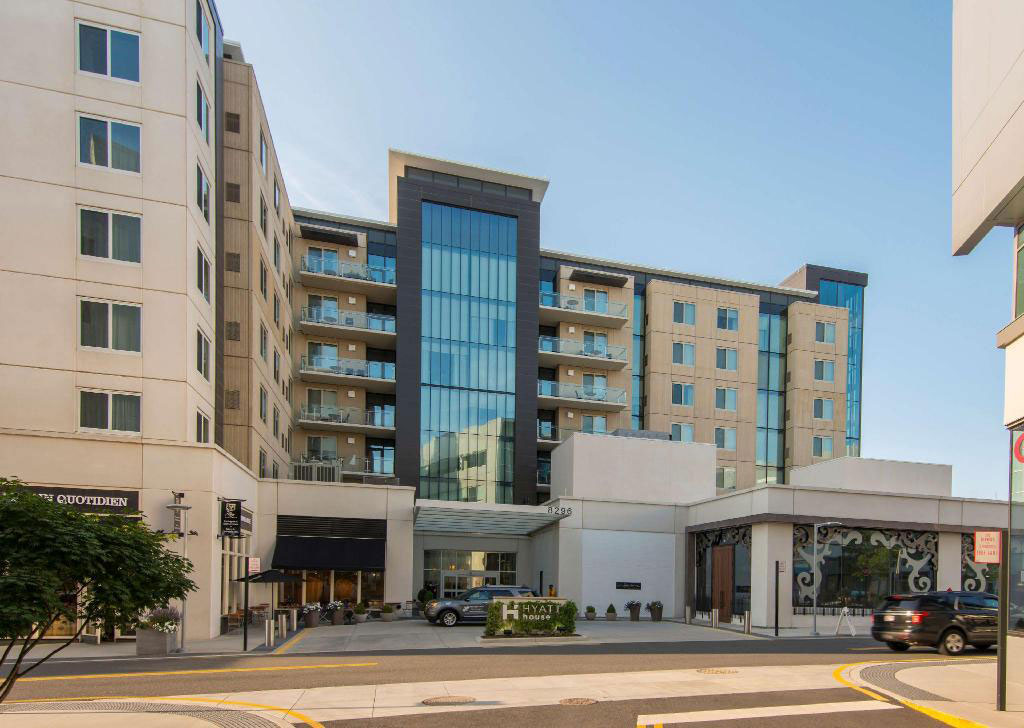 Photography ©Hyatt
Interestingly, the hotel features a mixed-use component as LodgeWorks required the integration of the hotel into the coveted Mosaic District. To accomplish this, the architects incorporated upscale retail at the hotel's front entrance.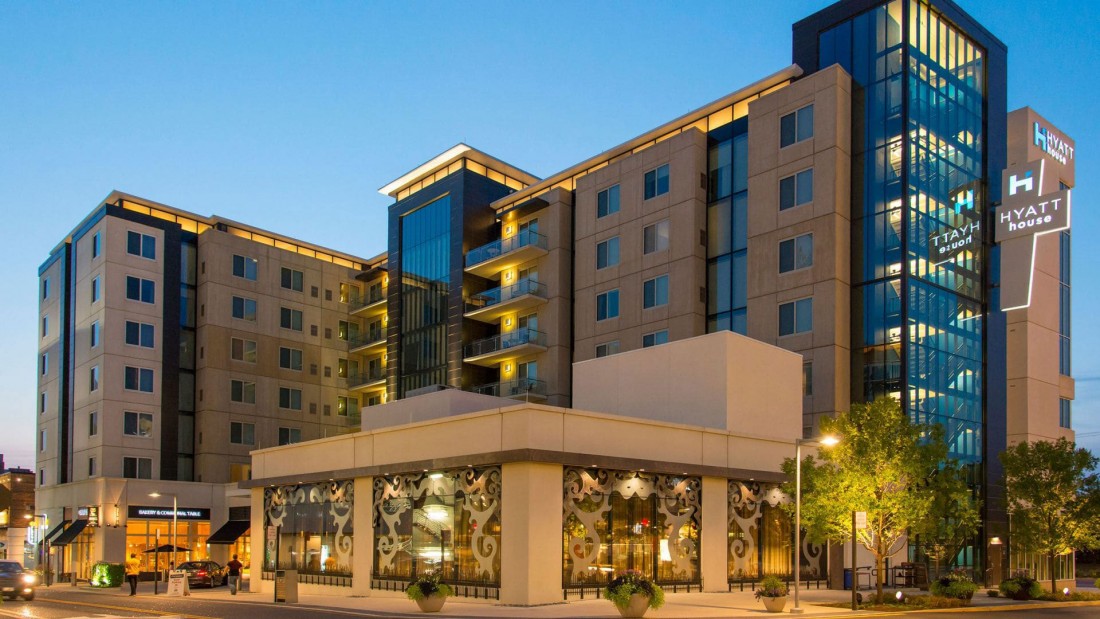 Photography ©Hyatt
General contractors, HITT Contracting describe, "Despite working on a tight site with six other projects simultaneously under construction, the HITT team delivered a project to LodgeWorks Partners, L.P. that boasts the latest generation design in Hyatt's portfolio of hotel properties."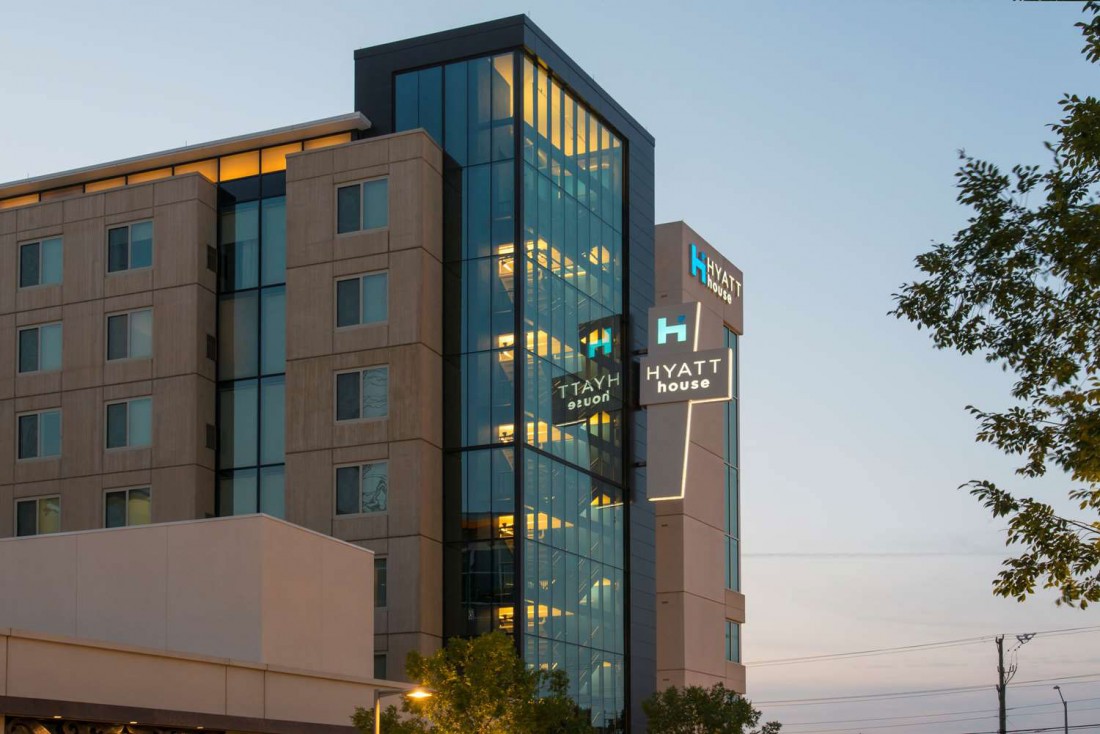 Photography ©Hyatt
CEI Materials worked closely with HITT Contracting to fabricate the project's exterior metal components, utilizing the team's W5000 Route & Return Silicone Joint Panel System. This system has been tested to ASTM 283, 330 and 331 standards.
The LEED Silver hotel was the winner of the ABC Virginia Excellence in Construction Award and the IIDA MADA Silver Award for Hospitality.