How The Modern Fabricator Is A Trusted Partner In Mandated Testing Performance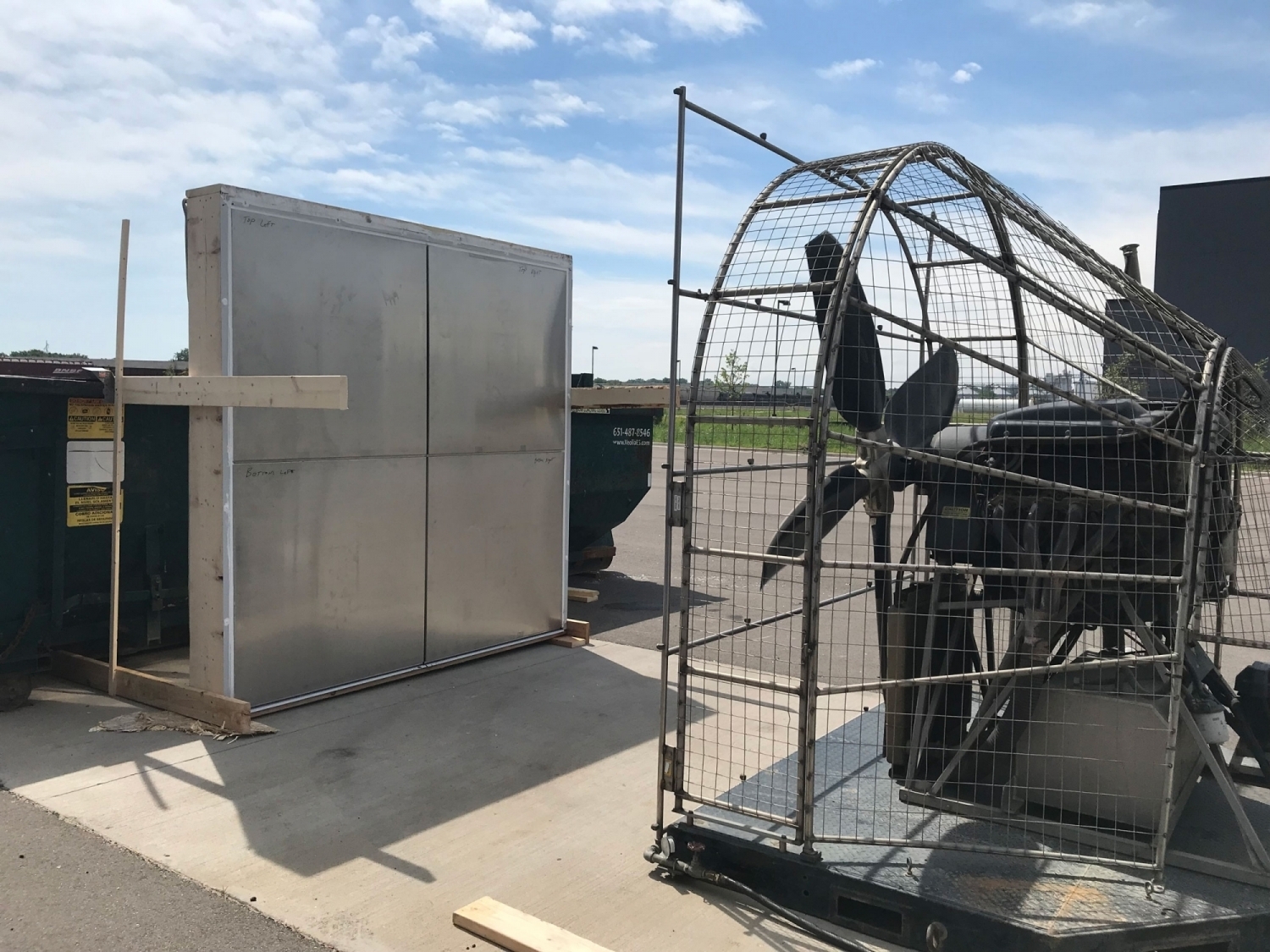 Mandated testing performance is one of the most important issues in building construction and demands continuous monitoring and adaption to keep up with new and innovative products and techniques. This emergence has changed the status quo at an amazing rate, driven by both technology and societal demands. The modern fabricator must be fully aware of this multi-faceted environment and adapt his products and technologies to address them.
Performance testing has evolved to where numerous building codes have been written to ensure adherence at both the national and local levels to address key factors such as energy performance, combustibility, structural, air and water infiltration requirements. This testing must be conducted externally by accredited third party entities. It should also be noted that separate tests are required not only for the U.S. and Canada, but for specific states.
Requirements for product manufacturers are only as per their individual product offerings. The fabricator is the one who must clearly indicate, and document, what performance tests and procedures have been completed internally and with accredited third-party assistance.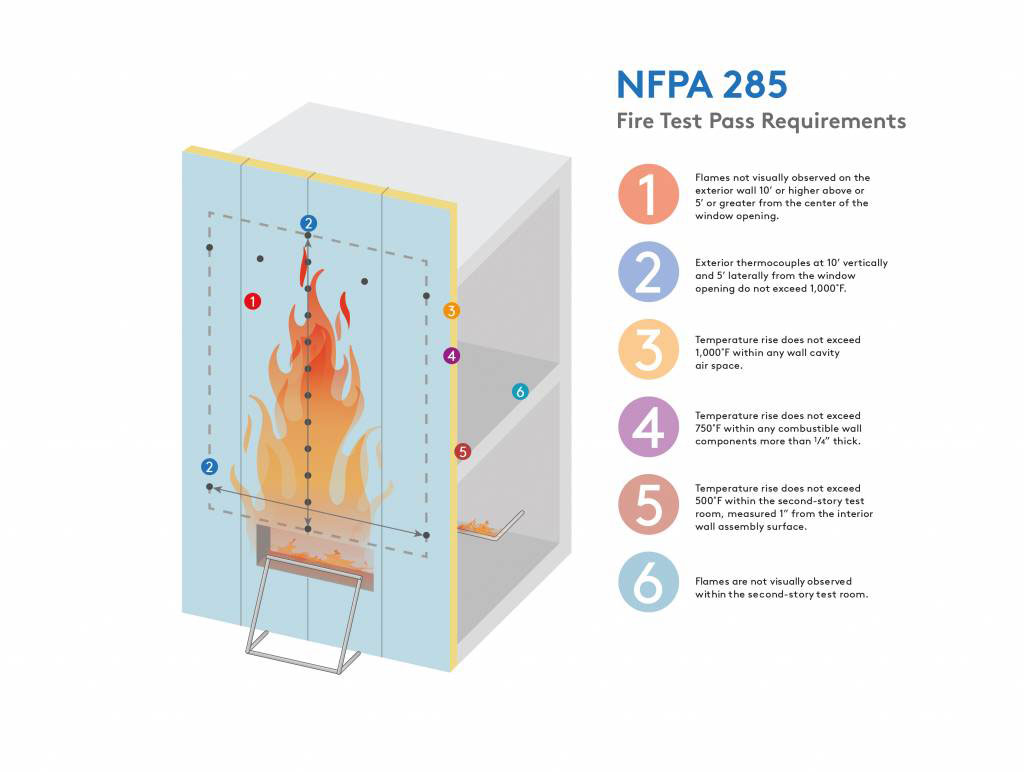 Image courtesy of Construction Specifier
For example, NFPA 285 is the standard test method for evaluation of fire propagation and characteristics of exterior non-load bearing wall assemblies containing combustible components. Except for our INOVEZE system, all CEI Materials systems are NFPA 285 compliant and have passed the stringent requirements set by the IBC when it comes to total wall assemblies.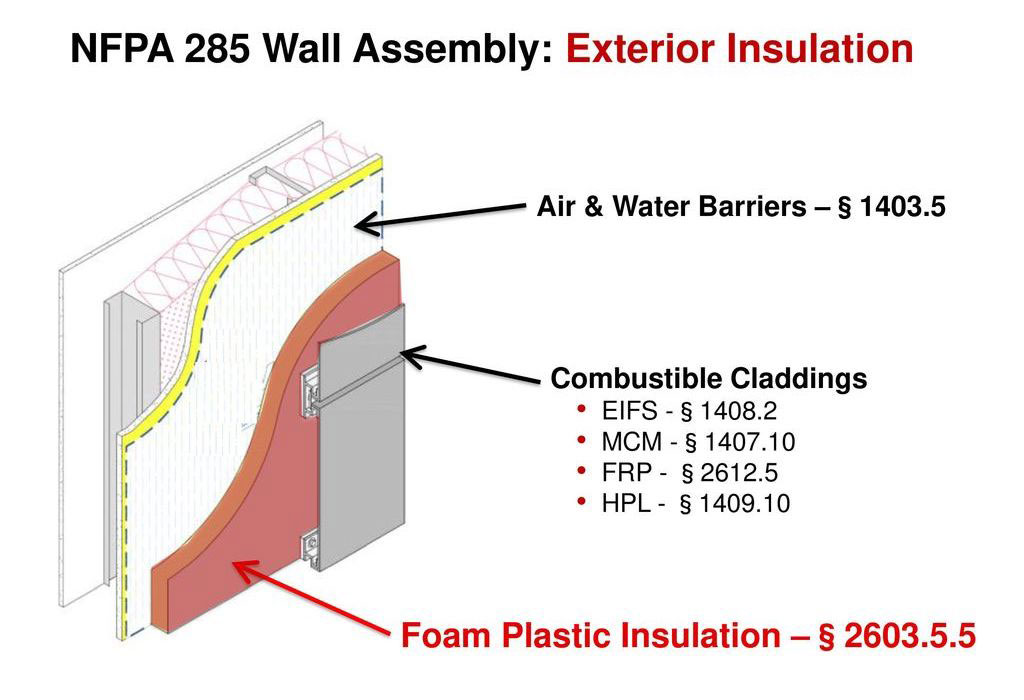 Image courtesy of Dupont
When a new attachment system is created at CEI Materials, an in-house test is completed prior to the third-party external testing. The in-house testing is monitored by the team's business development group that works with both the special projects team and production to coordinate the monitoring process. While code requirements are not often subject to change, the change is usually initiated by the codes and the business development team monitors for those new requirements.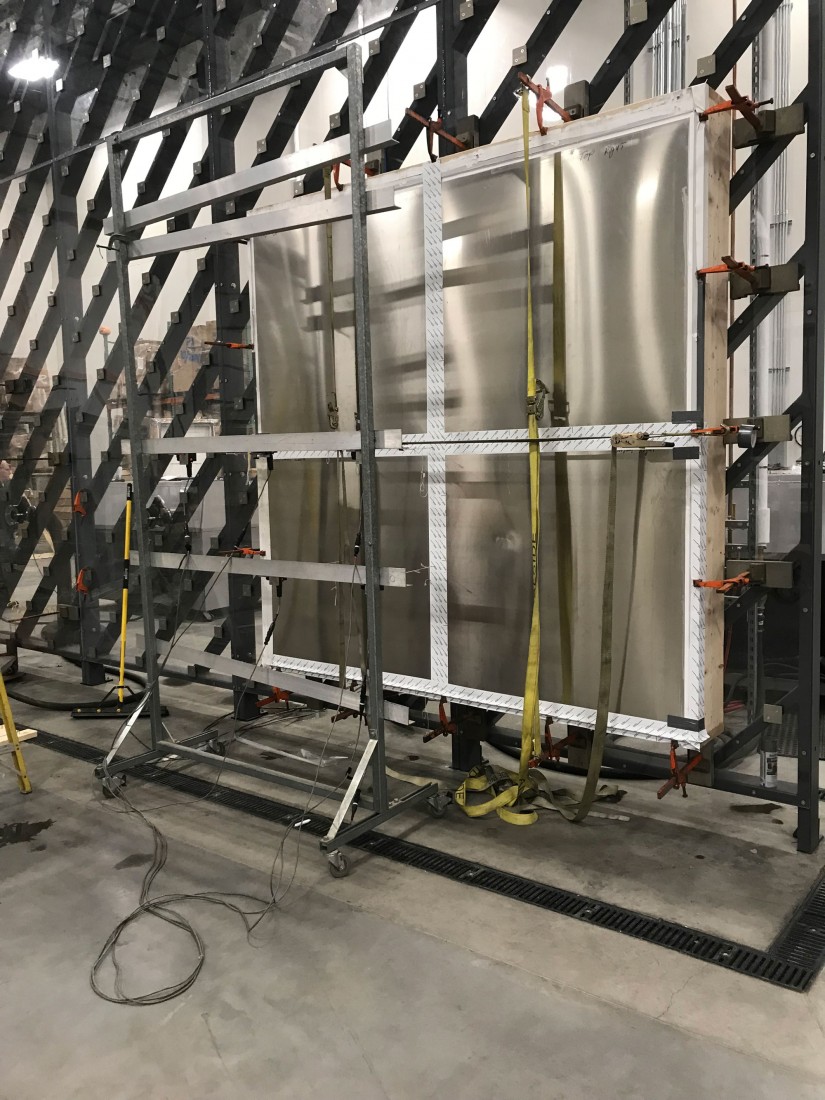 For instance, CEI Material's R4000 Rainscreen Attachment System has been updated only twice in the past thirteen years. Once to update structural performance and the other for NFPA 285. One test is currently pending for the High Velocity Hurricane Zone (HVHZ) Code. HVHZ, also known as Dade County Code, is a requirement for in Broward County or Miami Dade County.
Florida Approval requires companies, like CEI Materials, to have products that the State approves for use in all areas of Florida, Products are reviewed by an engineer that specializes in Florida Product Approval. Once established, unannounced annual audits occur.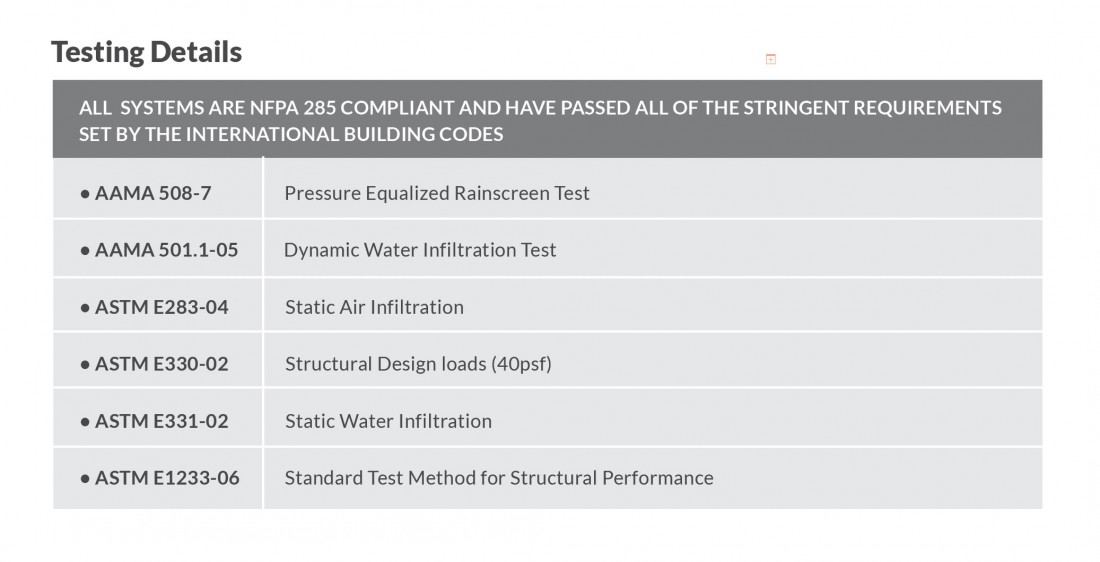 When it comes to more than one type of material being used on building exterior, for instance a high-pressure laminate (HPL) and a metal composite material (MCM), both systems will have been tested separately. Typically, in the case of exterior cladding systems, most materials require the same tests. Those tests include ASTM 283, 330, 331, AAMA 501.1, 508, 509 and NFPA 285 if the product(s) are combustible.
Architects can rely on the modern fabricator to be their trusted partner in the building process and offer them the breadth and depth of expertise and knowledge required. When it comes to selecting the right product and proven, tested system, the architect now has one less thing to worry about.