Holyoke Ford Dealership Boasts Contemporary Exterior Design With Numerous Metal Elements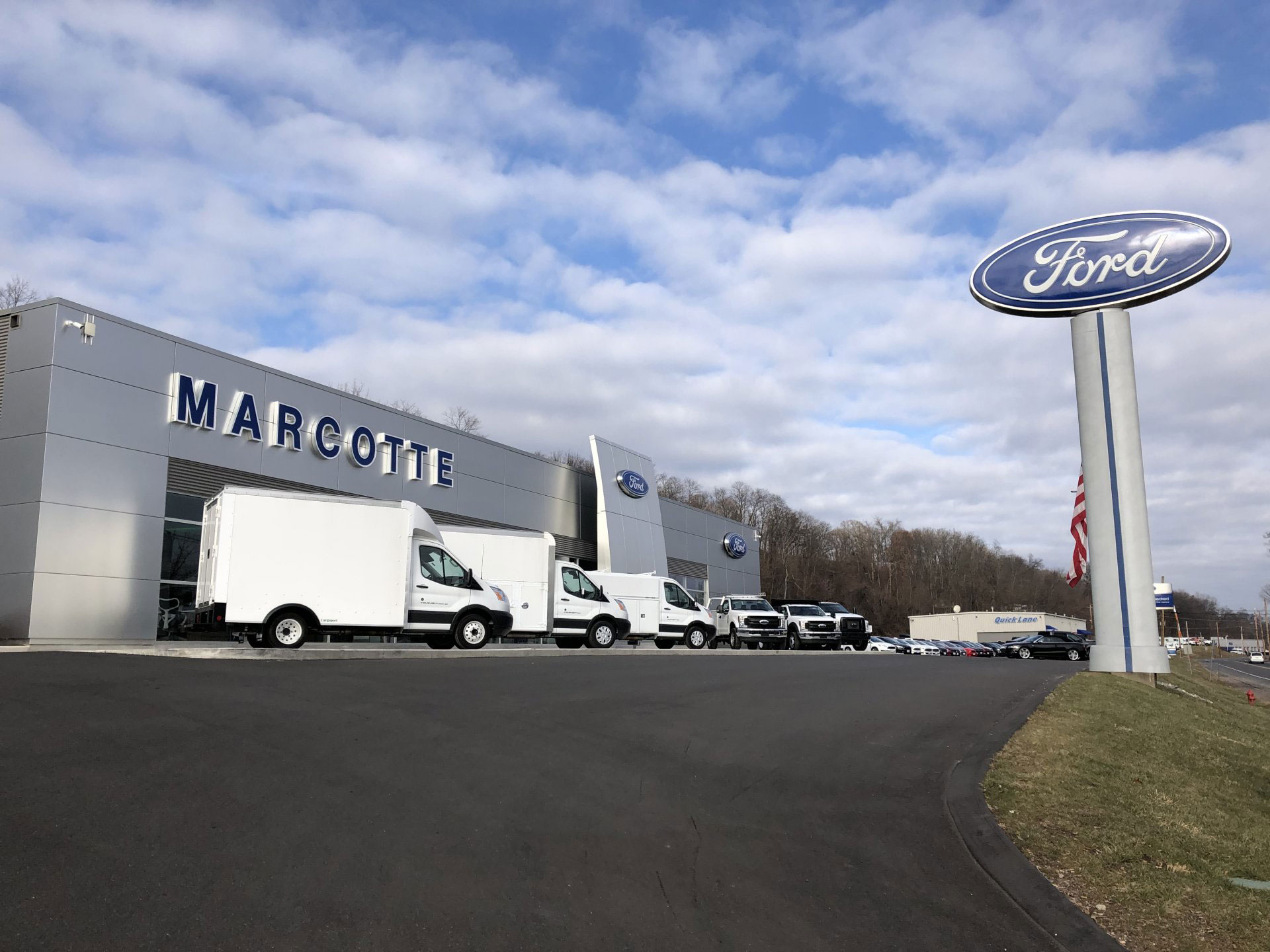 | | |
| --- | --- |
| Project Name: | Marcotte Ford |
| Location: | Holyoke, MA |
| Architect: | Forish Construction |
| General Contractor: | Forish Construction |
| CEI Materials System: | R4000 |
| Products: | Metal Composite Material (MCM), Ribbed Panels, Pre-Engineered Tower Structure |
| Photography: | Forish Construction |
The new Marcotte Ford dealership in Holyoke, MA embraces a new concept in automotive design featuring a fully functioning restaurant directly inside. Brian Marcotte, the second of three generations to run the business describes, "We did something crazy. We decided to build a dealership around a restaurant." The idea first started when Marcotte started selling breakfast at their previous location on Saturday mornings. The center of the new dealership is around the LugNutz Café.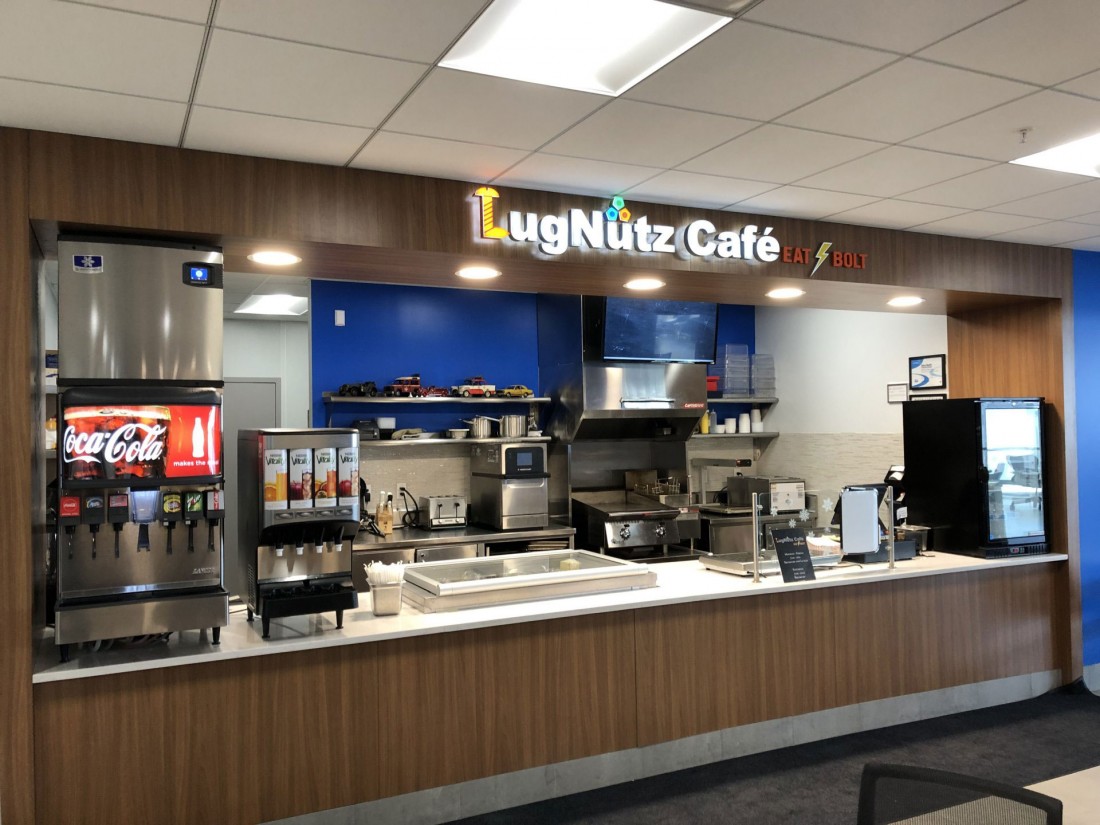 The 40,000 square-foot building features both a dealership and full-service garage. The Marcotte Ford has been a family-run Holyoke-based business since 1962. The just over $8 million building covers the old footprint of the original building. The dealership accommodates the company's 142 employees with new locker, break and computer rooms.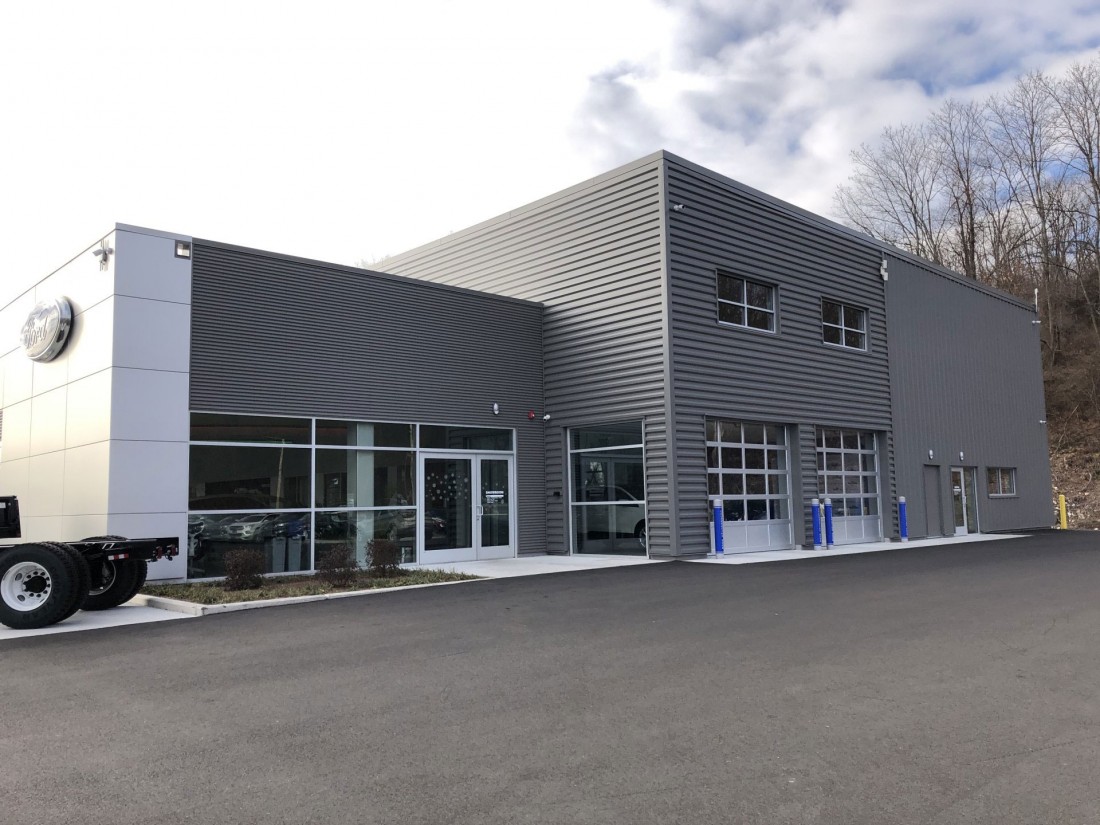 Holyoke is quite competitive for the Ford brand, with five other dealerships within 15 minutes of Marcotte. The new facility hopes to breathe new life into the traditional automotive design with new technologies and thoughtful design attributes meant to provide a customer-centric environment.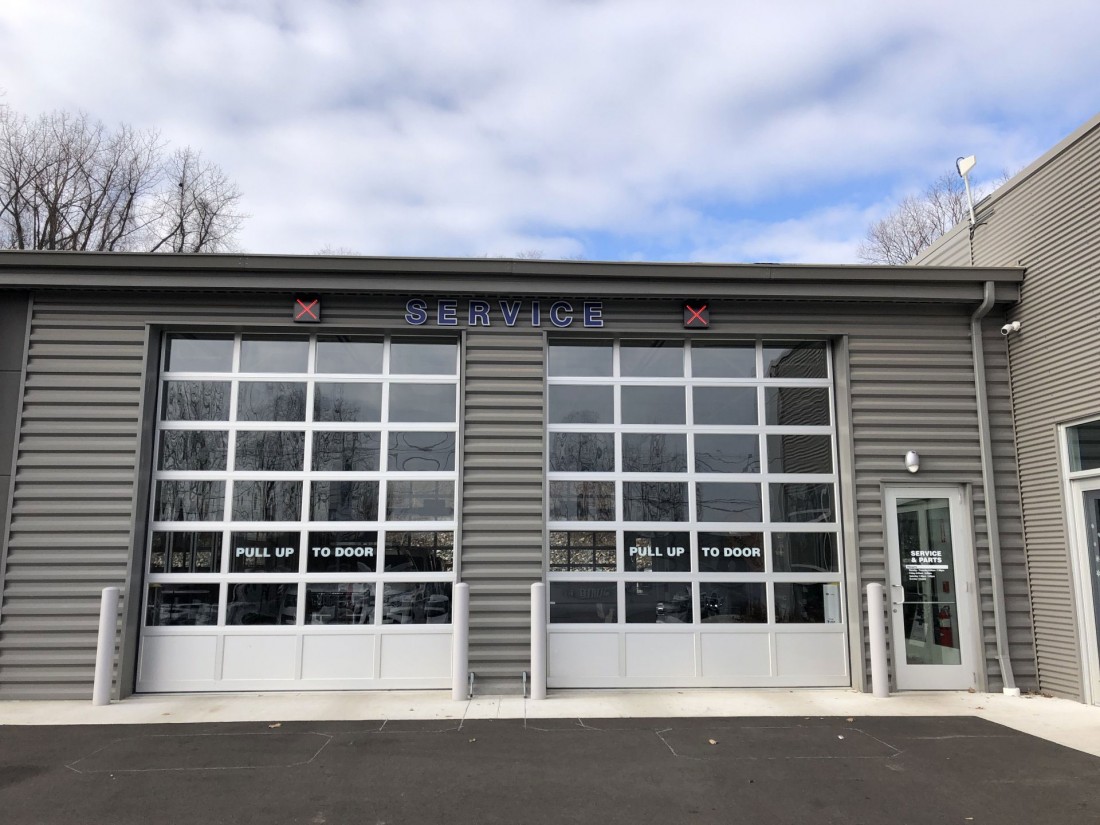 Forish Construction completed the design and build functions of the building describing, "The dealership reflects the latest in Ford Motor Company design and branding." The building's contemporary exterior design features aluminum composite material, ribbed panels and a pre-engineered tower entry way all fabricated by CEI Materials.
CEI Materials is a leader in modular/pre-engineered construction specifically its use in the automotive market for various dealerships around the country. CEI fabricated the modular entry elements in-house and shipped them directly to the site. Modular construction in the automotive market ensures shorten lead times, a proven engineered system, reduced cost and brand consistency.
Photography courtesy of Forish Construction